FMovies, also known as Fmovies or Bmovies, was a popular free movie streaming site that allowed users to watch movies and TV shows without downloading them. However, FMovies shut down in 2018 after facing several copyright infringement lawsuits.
If you are looking for sites like FMovies that allow free streaming of movies and TV shows, there are several good alternatives available. In this comprehensive guide, we will discuss 10 best sites like FMovies and Fmovies alternatives that you can use to watch movies and shows online for free legally.
1. The Roku Channel
The Roku Channel is a free streaming service operated by Roku that allows users to watch movies, TV shows, and more without a subscription or account. It offers thousands of ad-supported titles as well as live channels.
The Roku Channel has a large library of free movies from major studios like Lionsgate, MGM, Paramount, Sony Pictures and Warner Brothers. You can find both older public domain movies as well as more recent releases. The library is regularly updated with new content.
TV show options on The Roku Channel include classics like 3rd Rock from the Sun, Facts of Life, The Bachelorette and many others. The Roku Channel also offers live and linear content from over 190 channels including ABC News, TMZ, People TV, Weather Nation, and more.
The Roku Channel is available as a free channel on all Roku streaming devices. You can also access The Roku Channel via the web or on mobile devices by downloading the app for iOS or Android.
Overall, The Roku Channel is an excellent free option similar to FMovies, offering an extensive collection of movies and TV shows to stream without any subscriptions or logins required.
2. Sony Crackle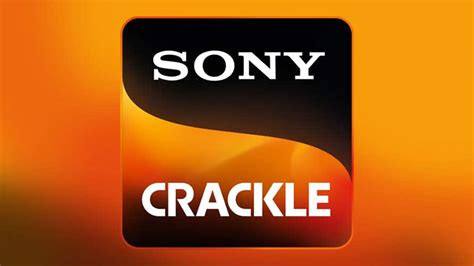 Sony Crackle is another free, ad-supported streaming service that doesn't require an account. It's owned by Sony Pictures Entertainment.
The movie selection on Crackle includes both older movies as well as some more recent releases from Sony Pictures and other studios. Some examples include Dolittle, The Social Network, Taxi Driver, Close Encounters of the Third Kind, Spider-Man, and more.
For TV shows, Crackle offers classic and contemporary TV series like Seinfeld, The Shield, Damages, Blue Mountain State, Party of Five, and more. There are also Crackle originals like Going From Broke, Cleaning Up, and more.
Crackle can be streamed through the website or mobile apps on iOS and Android platforms. It's also available on various smart TVs, gaming consoles, and streaming devices like Roku and Fire TV.
Overall, Crackle is a good option to watch movies and shows for free legally similar to FMovies, although the library is not as extensive.
3. Tubi
Tubi is an ad-supported video on demand service with thousands of free movies and TV shows. It's available in the US, Canada, Australia and Mexico.
Tubi has content from major studios like MGM, Paramount, Lionsgate, and more. Some popular movies on Tubi include The Shawshank Redemption, Schindler's List, Catch Me If You Can, Donnie Darko, Dances with Wolves, and more.
For TV shows, you can find popular titles like 3rd Rock from the Sun, Hell's Kitchen, Kitchen Nightmares, Dawson's Creek, Forensic Files, and many others. Tubi also has Korean dramas, British series, reality TV, and documentaries.
Tubi is available on the web as well as apps for Android, iOS, Roku, Amazon Fire TV, Smart TVs, and other devices. Accounts are free but not required.
With a library of over 20,000 movies and shows, minimal ads, and regular content updates, Tubi is an excellent free alternative to FMovies for legal streaming.
4. Vudu
Vudu is a streaming service operated by Walmart that offers both free ad-supported content as well as rentals and purchases.
The free section of Vudu offers hundreds of free movies and TV shows to watch with ads. This includes classics, comedy, family movies, crime dramas, westerns, and more. Examples include Ice Age, American Beauty, Planes Trains & Automobiles, Roseanne, Friday Night Lights, Ally McBeal, and others.
Vudu also frequently offers limited-time free movie giveaways sponsored by studios, giving you access to even more recent blockbuster releases for free with ads.
In addition to the free selection, Vudu also offers over 200,000 movies and shows available to rent or purchase similar to services like iTunes or Amazon.
You can watch Vudu through their website as well as apps on various smart TVs, iOS, Android and other devices. Accounts are free to create.
Overall, Vudu is a great free option for legal ad-supported streaming of movies and shows similar to FMovies. Its large catalog of free titles makes it very competitive in this space.
5. Pluto TV
Pluto TV is a free internet TV service in the US that lets you stream hundreds of live TV channels as well as on-demand movies and shows. The content is ad-supported.
Pluto TV offers live channels in categories like news, sports, movies, TV shows, comedy, lifestyle, and more. There are also on-demand options for movies, shows, and viral videos. Some of the movie channels on Pluto TV include Action Movies, Classic Movies, Horror 24/7, IGN, MST3K, and more.
You can watch Pluto TV via their website or by downloading their app on devices like Roku, Amazon Fire TV, Android TV, Apple TV as well as iOS and Android mobile devices. Accounts are free and no logins are required to watch content.
With such a wide variety of live and on-demand content available for free, Pluto TV is a great streaming option similar to FMovies. Its channel guide style interface makes it easy to find content to watch at any time.
6. The CW
The CW is a free streaming service offered by The CW network, home to popular shows like Riverdale, The Flash, Supernatural, and more.
The CW app and website allow you to stream the latest episodes of CW shows for free with ads. Unlike some other network apps, a cable subscription is not required to watch the free content.
In addition to the latest episodes, you can also find a selection of past seasons available to stream as well. There are hundreds of episodes spanning various shows to watch for free on demand.
The CW is available to watch through their website or app on iOS, Android, Roku, Fire TV and other platforms. No login or account is needed to start watching.
For those looking for free legal streaming of hit shows, The CW is a great FMovies alternative. And its focus on popular shows for young adults gives it a library depth that some other free streamers lack.
7. Yahoo View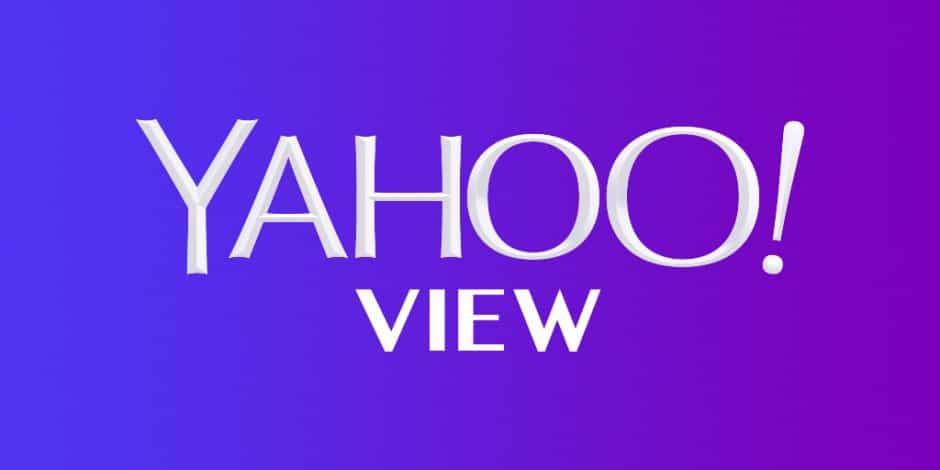 Yahoo View is a video on demand service operated by Yahoo that provides free streaming of recent episodes of shows from ABC, NBC, Fox, and Hulu.
Some popular shows you can stream recent episodes of on Yahoo View include Saturday Night Live, This is Us, The Good Place, The Simpsons, Family Guy, Grey's Anatomy, The Bachelor, Modern Family, Bob's Burgers, and much more.
Yahoo View also offers a selection of anime and Korean dramas to choose from. Movies are notably absent from the service, with the content focused exclusively on TV shows.
Yahoo View is available to stream through any web browser. There is no need to create an account to start watching shows for free with ads.
For those looking for a free way to legally stream episodes of currently airing TV shows soon after they first air, Yahoo View is a solid choice. The convenience of web streaming and lack of login makes it easy to use.
8. Hoopla
Hoopla is a digital streaming service offered by public libraries across North America. Library card holders can use Hoopla to borrow and stream movies, TV shows, books, audiobooks, music, and more for free.
The movie and TV selection on Hoopla includes major studios like Lionsgate, Paramount, and Disney as well as smaller studios. Titles range from new releases like Spider-Man: No Way Home to older classics like The Sound of Music and Casablanca. Documentaries, kids shows, and foreign films are also available.
Borrowed content can be streamed through the Hoopla website or mobile apps on popular platforms. There are no rental fees or due dates, and borrows do not impact regular library lend limits.
Overall, Hoopla is an excellent free option for library patrons to legally stream movies and TV shows on demand without subscriptions. The consistently updated content makes Hoopla a great choice over FMovies for library goers.
9. Kanopy
Kanopy is another streaming service offered for free by partnering with public libraries and universities. Library card/student ID holders can use Kanopy to access streaming entertainment and films.
The catalog on Kanopy includes over 30,000 films focused primarily on indie movies, classic cinema, and documentaries rather than mainstream blockbusters. Content comes from studios like Paramount, BBC, PBS, The Criterion Collection, and more.
Notable movies and shows on Kanopy include Ex Machina, Hunt for the Wilderpeople,PBS Frontline, Somm, and thousands of others. Kanopy adds over 200 new titles each month.
Borrowed content can be streamed through Kanopy's website or mobile apps. Users get 10 play credits per month with their library card/university login. Credits refresh monthly and do not roll over.
Overall, Kanopy's focus on acclaimed films and documentaries makes it a great free option for cinephiles looking for an alternative to FMovies. The library lending model allows free access without ads or subscriptions.
10. Popcornflix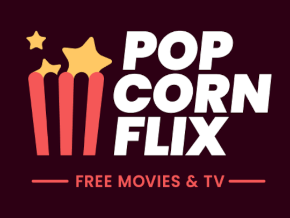 Popcornflix is a free ad-supported movie streaming service owned by Screen Media Ventures. It offers free mainstream movies and some TV shows to watch legally online.
Popcornflix has a decent library of independent movies, comedy films, classic cinema, and some guided exercise content as well. However, their movie catalog tends to lack more recent releases compared to sites like Tubi or Pluto TV.
You can stream Popcornflix through their website or via apps on platforms like iOS, Android, Roku, Fire TV, and Chromecast. No account signup is needed.
Popcornflix is ultimately a more limited free option compared to sites like Tubi or Pluto. But if you want another free ad-supported streaming site to watch older movies, Popcornflix can work in a pinch.
How to Stream Free Movies and Shows Safely and Legally
When looking for FMovies alternatives to watch movies and TV shows for free online, there are a few important things to keep in mind:
Safety: Look for sites that use HTTPS encryption and come from known reputable providers to ensure your streaming is safe and secure. Avoid unofficial sites which may contain malware.
Legality: Choose sites that offer content from studios like Sony, Lionsgate, MGM, etc to ensure the movies and shows are authorized for free streaming with ads. Avoid piracy sites.
Quality: Opt for sites that offer HD streaming where available for the best viewing experience. Picture and audio quality may vary across free streaming platforms.
Ads: Expect to sit through commercial breaks when using free ad-supported services. You can minimize interruptions by using an ad-blocker, but this hurts content creators.
Limitations: Free movie selection is generally older and limited compared to paid services like Netflix. But patient viewers can find gems.
By choosing legal, reputable platforms like The Roku Channel, Pluto TV, or Hoopla over sketchy pirate sites, you can safely stream movies and TV for free without piracy concerns.
The Verdict – Best FMovies Alternatives
In conclusion, here are our picks for the top 3 best FMovies alternatives:
1. The Roku Channel – Extensive free movie catalog from major studios and excellent TV show lineup make this our top choice to replace FMovies. Also offers live news and entertainment channels.
2. Tubi – With over 20,000 movies and shows available completely free, Tubi is can't be beaten for catalog size. Regularly adds new content across genres.
3. Pluto TV – Its live channel and on demand combo provides endless content. Fun channel guide format let's you casually flip through movies, news, comedy and more for free.
Any of these three options will provide you with an excellent selection of free movies, TV shows, and more to watch online legally. Combining 2-3 of these services provides even more variety to fill your FMovies void.
Just keep in mind limitations on newest releases and video quality inherent with free streaming. But for those looking to cut the cord on paid streaming subscriptions, sites like The Roku Channel and Pluto TV offer plenty to watch without spending a dime. Ditch the sketchy pirate sites and stream safely!
References
https://www.makeuseof.com/tag/sites-like-fmovies/
https://www.onlinehairaffair.com/sites-like-fmovies/
https://www.techworm.net/2018/03/10-best-fmovies-alternatives-watch-movies-tv-shows-online.html
https://www.thedroidguy.com/2019/03/6-best-fmovies-alternatives-that-actually-work-1075336
https://www.streamingobserver.com/free-stream/
https://www.lifewire.com/free-and-legal-movie-tv-websites-4128924
https://www.digitaltrends.com/movies/best-free-movie-streaming-services/
Please, read also: