Mathway is a popular online math problem solver and calculator that allows students to get step-by-step solutions for their math homework and assignments. It covers topics from basic math to calculus, algebra, trigonometry, and more. With advanced solving capabilities and detailed explanations, Mathway has become an essential tool for students struggling with math.
However, Mathway does have some limitations in terms of the number of free solutions allowed per day and the types of equations it can solve. This has led many students to look for good alternatives to Mathway that offer similar functionalities. In this article, we will explore 10 of the best websites like Mathway that provide comparable math solving abilities and can serve as good alternatives.
1- Symbolab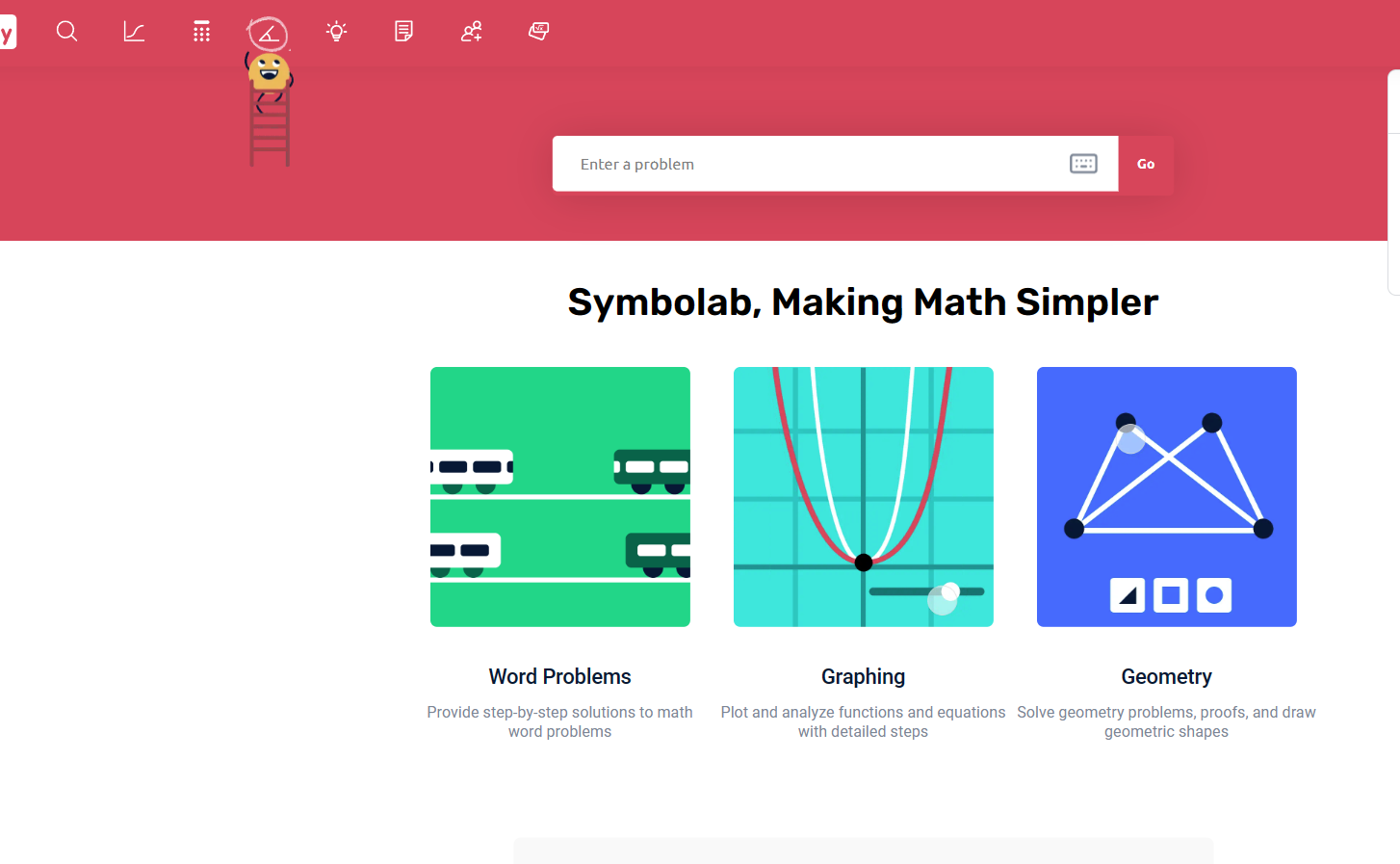 Symbolab is one of the top choices among the best Mathway alternatives. It offers a comprehensive math solver along with an extensive database of solved examples covering arithmetic, algebra, trigonometry, calculus and more. Symbolab breaks down complex math problems step-by-step just like Mathway. It also generates detailed explanations to help students understand the methodology [1].
One of the best features of Symbolab is the option to take a photo of the math problem. Its image recognition abilities can digitize and solve handwritten math equations. The Virtual Nerd tutorial videos further aid learning. Symbolab is free to use with a premium ad-free subscription available.
2- Cymath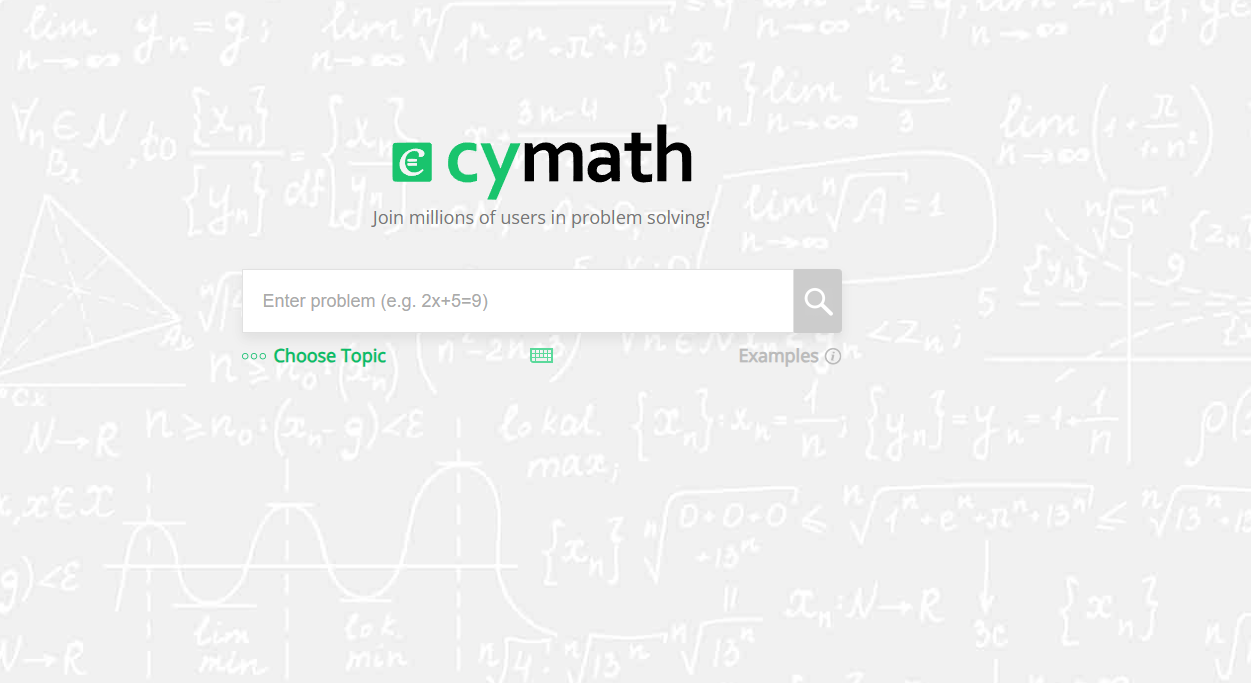 For those looking for a Mathway alternative with a clean and simple interface, Cymath is a good option to consider. It has a powerful math problem solver that gives step-by-step workings and explanations for various math topics [2].
Cymath is designed to provide instant answers to math problems ranging from basic math to college level. It can solve integrals, derivatives, limits, matrices along with questions on pre-algebra, algebra, trigonometry, calculus, statistics and more. The virtual math assistant feature further simplifies getting solutions without having to type in the full question.
3- Mathpapa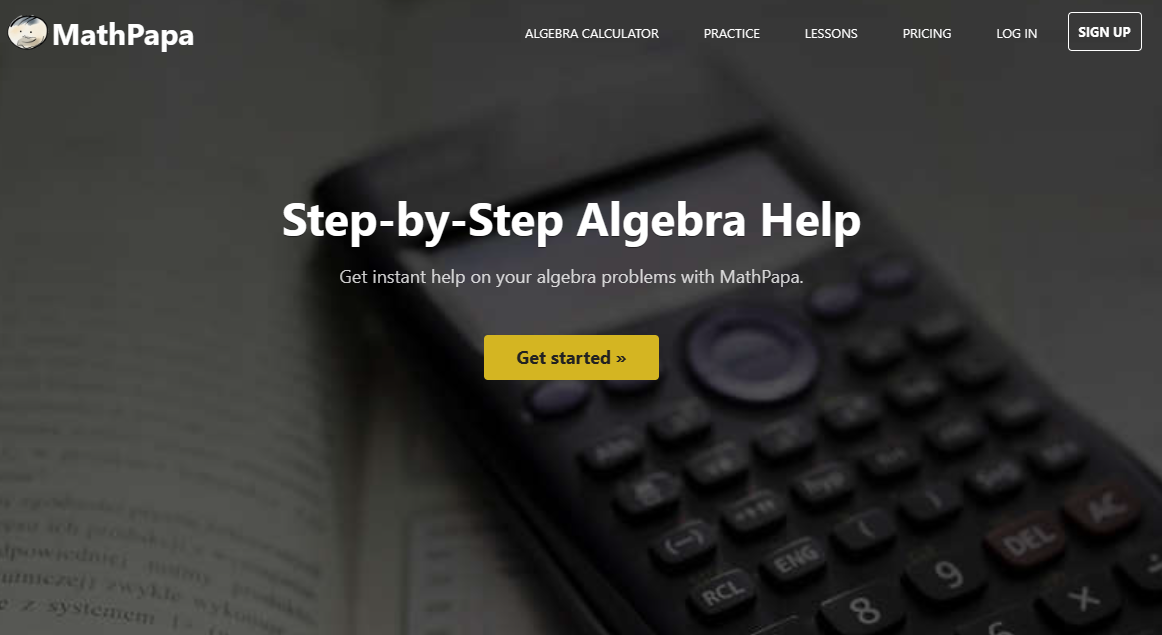 Mathpapa [3] stands out among Mathway competitors for its conversational approach to providing math solutions. Instead of having to formulate the math questions correctly, students can describe the problem naturally as if explaining to a tutor. Mathpapa's AI abilities transform the conversational text into math notations and offer step-by-step workings.
Beyond the smart math solver, Mathpapa also has features like graphing calculator, unit converters and a library of over 1000 solved examples on topics like algebra, geometry, calculus, SAT/ACT math etc. These make it a great alternative to Mathway for getting math homework help.
4- QuickMath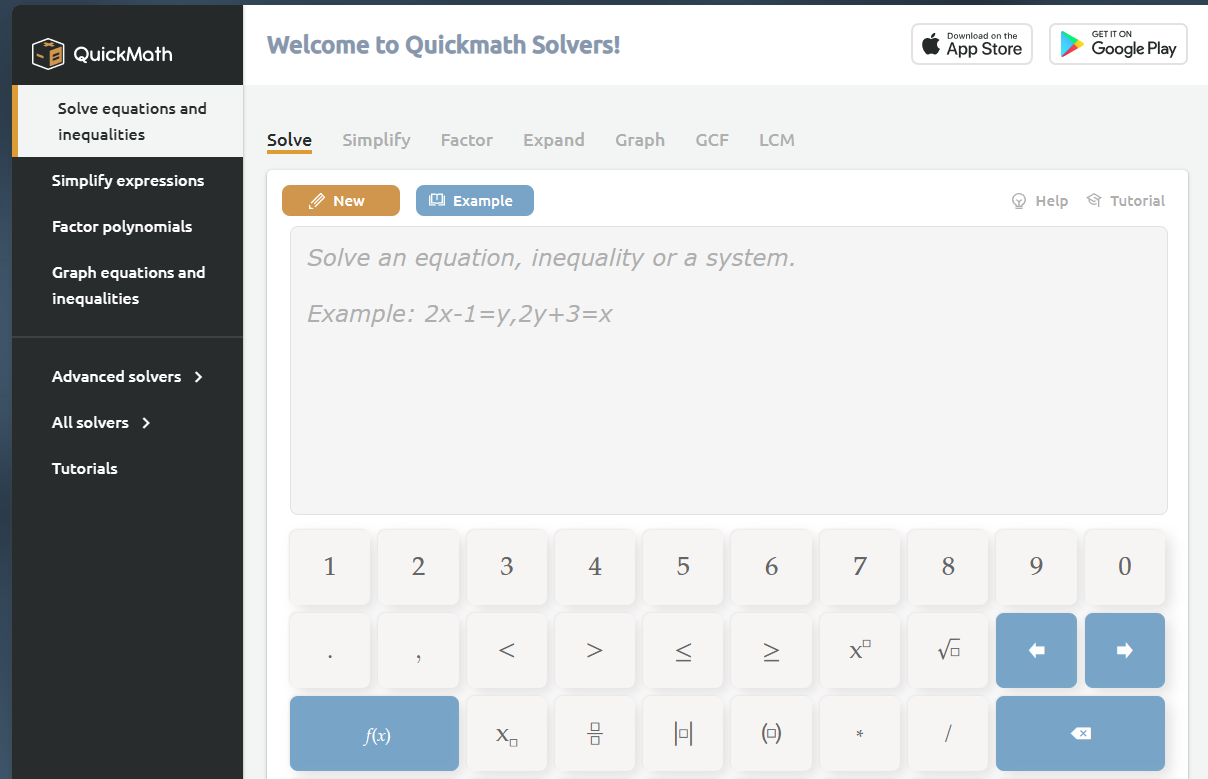 QuickMath [4] is another excellent website like Mathway especially for getting fast answers to math homework questions. As the name suggests, QuickMath delivers solutions in a speedy manner so students can quickly check their work or seek help when stuck.
The QuickMath solver supports basic math, pre-algebra, algebra, trigonometry, calculus, statistics and more. It shows step-by-step workings along with graph plots for visualization. Being designed by math experts, QuickMath is reliable for accurate math solutions. The site also has a large collection of math lessons and practice problems.
5- WebMath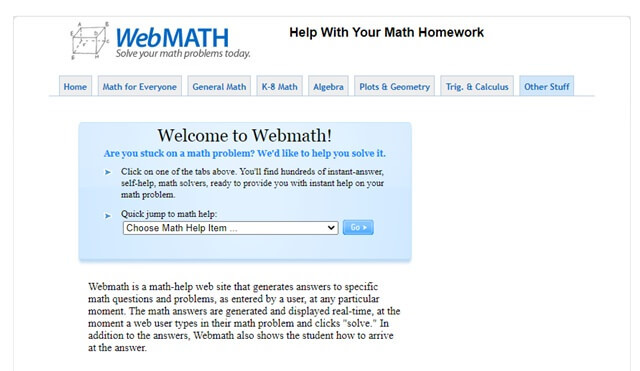 WebMath stands out as an excellent alternative to Mathway. Developed by Discovery Education, it offers top-notch solutions for a variety of math problems. This site proves particularly beneficial if you have a specific math problem in mind and seek a prompt solution.
Consider exploring this platform if you find yourself inundated with math-related homework this week. Since it operates as a website, there's no need for any downloads on your phone or computer. Simply choose your category, input the problem, and you're good to go!
6- Photomath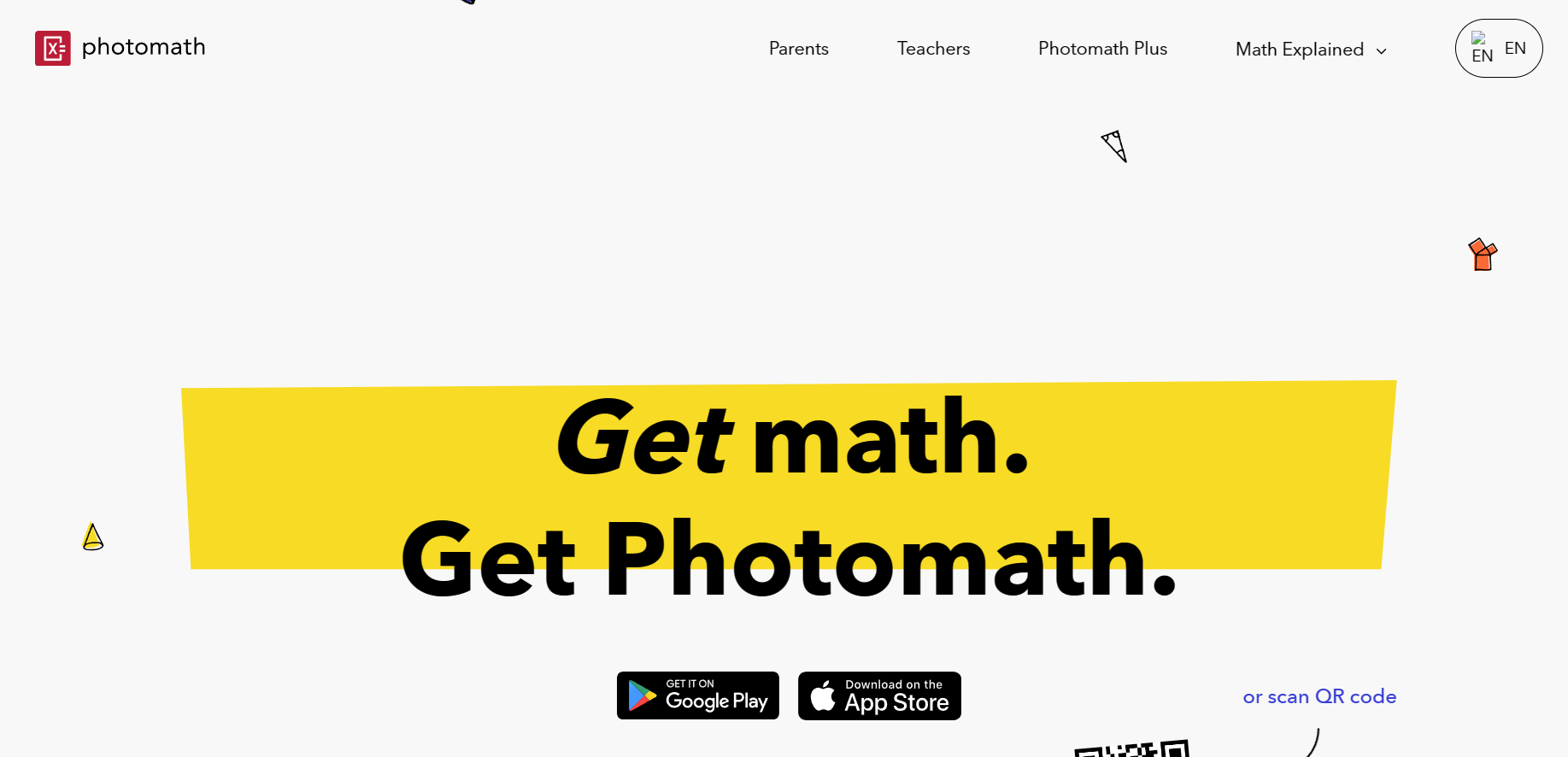 Photomath [6] is a widely used photo math app that allows students to get solutions for math problems simply by scanning math equations and homework questions using a smartphone camera. The image recognition abilities instantaneously digitize and solve the problems showing all workings through step-by-step explanations.
From basic arithmetic to advanced calculus and matrices, Photomath can solve over 1,000 math topics and provide explanatory solutions. Students can also use the app as a virtual calculator. Other useful features include the graphing tool, math dictionary for definitions and math courses for learning concepts. The app is free to use with an ad-free premium version.
7- MathBuddy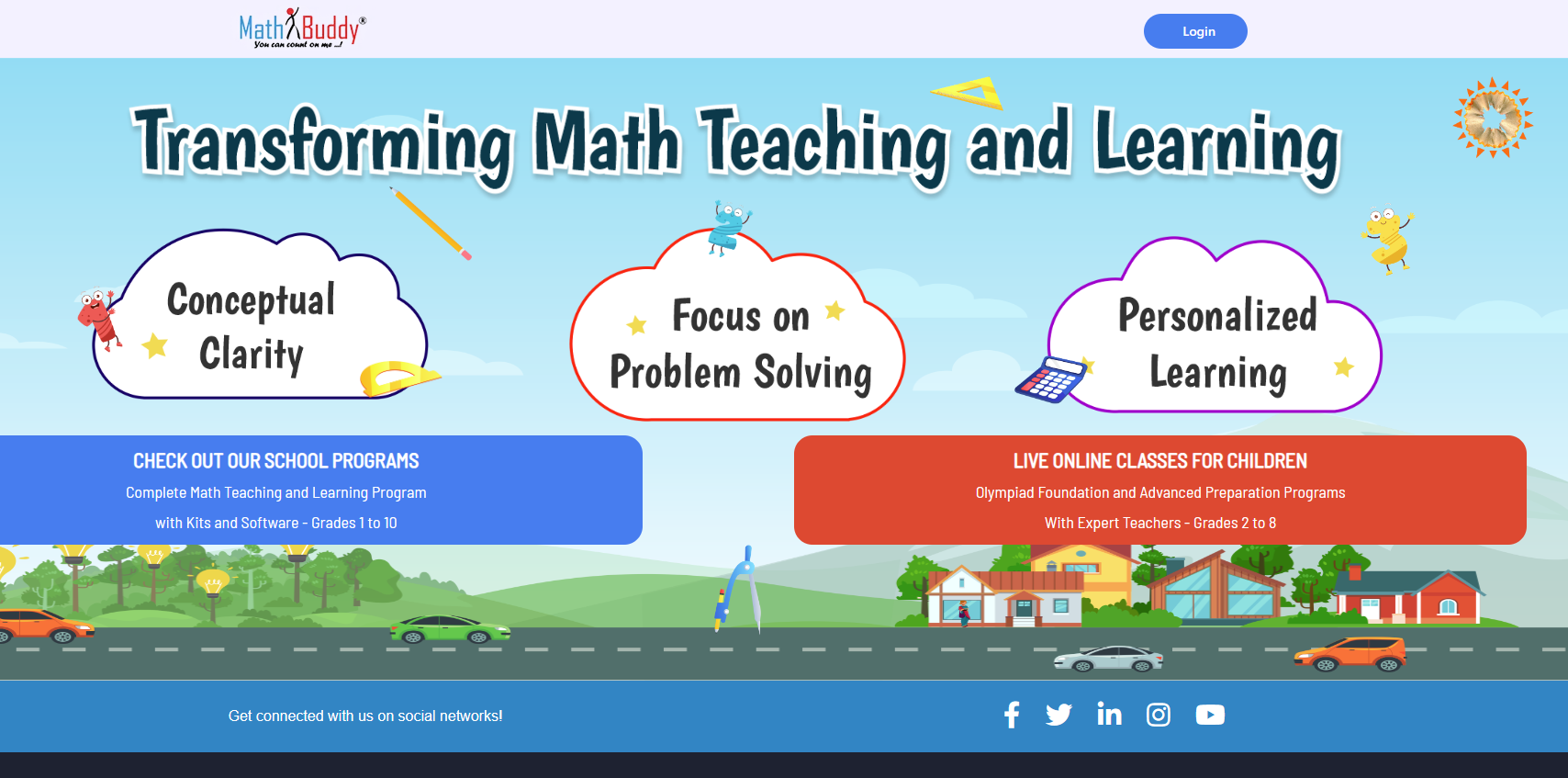 For a multi-functional math problem solver similar to Mathway, MathBuddy [7] is a good choice. It acts as an AI-based math tutor that can answer queries and provide detailed step-by-step solutions for various math topics. Students can even take a snapshot of the question or type it in.
Beyond the math problem-solving capabilities, MathBuddy also has features like graphing calculator, unit and currency converters, formula tables and more. These make MathBuddy a robust online math tool. There are free and premium plans available enabling customized access to features.
8- Wolfram|Alpha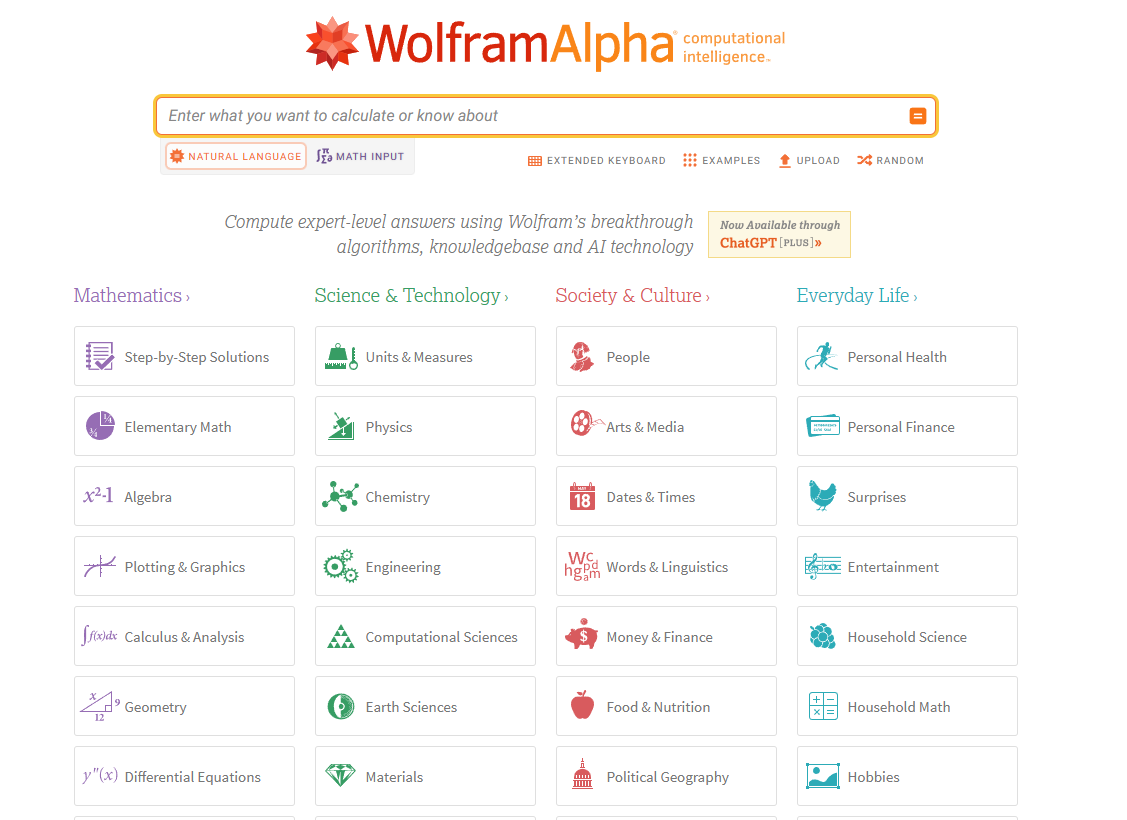 Wolfram|Alpha [8] stands out among the best websites like Mathway for being powered by an advanced computational knowledge engine created by Wolfram Research. It can solve complex math problems and provide detailed step-by-step solutions.
With capabilities to understand natural language input, Wolfram|Alpha delivers solutions for mathematical computations, algebra, calculus, statistics, physics, engineering topics and more. The Pro version unlocks additional features like unlimited computations, data downloads, expanded knowledgebase and higher limits.
9- Mathpapa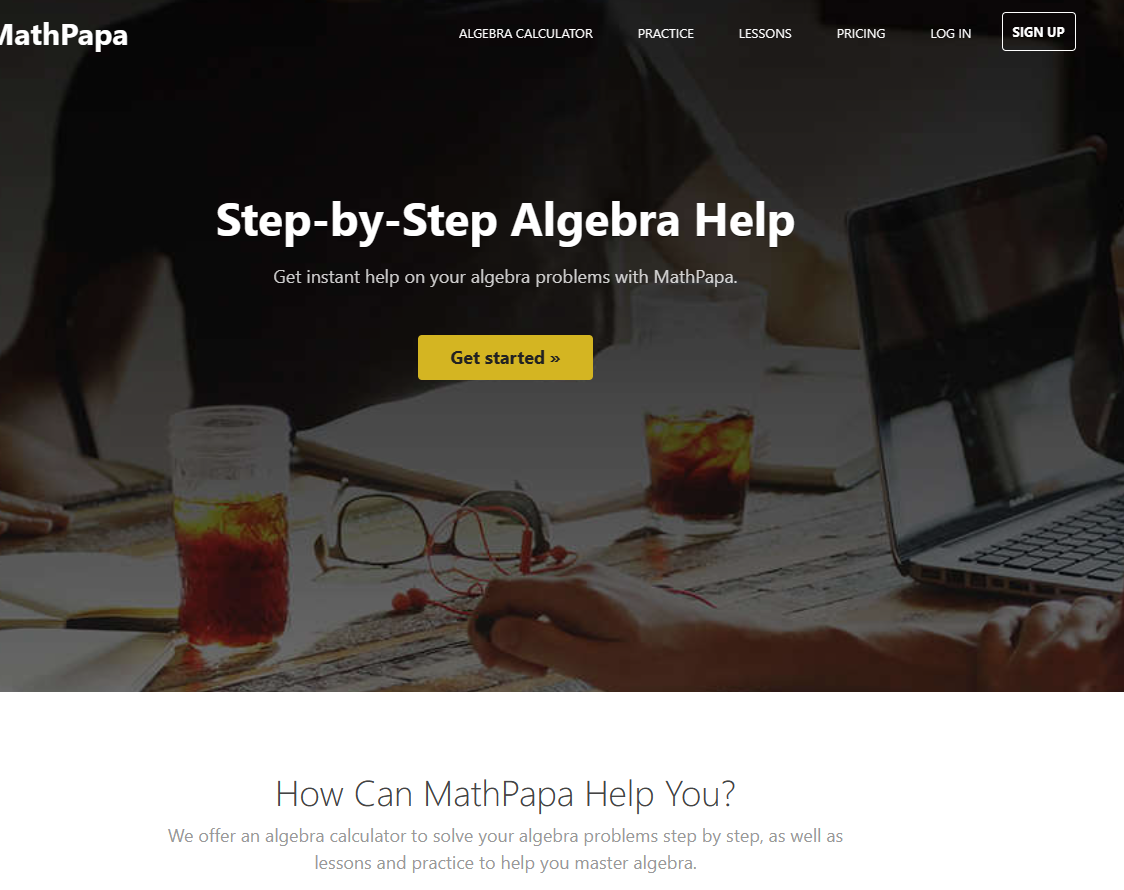 Mathpapa [9] is an online math solver that doubles up as an AI-based math tutor. Students can input math problems as text or images for instant solutions. The smart math engine behind Mathpapa provides step-by-step workings along with explanations to aid learning.
Covering a wide range of math topics from early math to college level, Mathpapa simplifies doing math homework. Additional learning resources include video lessons, math practice problems and existing solutions for reference. The conversational interface further enhances the experience by enabling math help through natural language.
10- Socratic Math Answers
The Socratic Math Answers app [10] makes an excellent alternative to Mathway for on-the-go math problem solving. Available as iOS and Android apps, it uses AI to provide step-by-step explanations to math questions by analyzing a snapshot of the question taken through the smartphone camera.
From middle school to college level math, Socratic can solve algebra, calculus, statistics, chemistry, physics and related questions. The app is designed to serve as a virtual math tutor. Beyond solutions, it also identifies knowledge gaps and gives quiz recommendations to improve math skills. The app is completely free to use.
Conclusion
In conclusion, while Mathway is a leading math problem solving site, there are a number of good alternatives available to suit different student needs. Sites like Symbolab, Cymath, Mathpapa and QuickMath offer comparable math solving abilities along with extra features like virtual tutors, graphing tools and more. Photo math apps like Photomath and Socratic further simplify getting math homework help on-the-go. Wolfram|Alpha provides an advanced math engine. With the variety of options, students can find a Mathway alternative that best fits their requirements for math learning and problem solving.
References
[1] Symbolab Math Solver – Step by Step calculator. (n.d.). Retrieved from https://www.symbolab.com/
[2] Cymath. (n.d.). Retrieved from https://www.cymath.com/
[3] MathPapa. (n.d.). Retrieved from https://www.mathpapa.com/
[4] QuickMath. (n.d.). Retrieved from https://quickmath.com/
[5] Webmath http://www.webmath.com/
[6] Photomath – Camera Calculator. (n.d.). Retrieved from https://www.photomath.com/
[7] MathBuddy – Your AI Powered Math Tutor. (n.d.). Retrieved from https://mathbuddy.app/
[8] Wolfram|Alpha: Computational Intelligence. (n.d.). Retrieved from https://www.wolframalpha.com/
[9] MathPapa. (n.d.). Retrieved from https://www.mathpapa.com/
[10] Socratic by Google – Math Answers and Homework Help. (n.d.). Retrieved from https://socratic.org/