Students today have access to various software tools and mobile apps that greatly assist with efficiency, effectiveness, and productivity in their academic endeavors. With so many options, however, it can be daunting for students to identify which tools are worth utilizing amidst their busy schedules and heavy course loads. Thoughtful adoption of the right apps can provide significant advantages, while poorly chosen apps can be distracting hindrances.
The apps examined here represent leading solutions across core categories, including research, writing, studying, collaboration, security, and organization. While students may be familiar with some of these tools, they may lack awareness of others and the full functionality provided. Comprehensive analysis of the core features and evidence-based benefits can enable students to take fuller advantage of these apps, better appreciate their value, and integrate them into their academic workflows more seamlessly. With so many free or low-cost options available, students have much to gain by properly equipping themselves with this roster of productivity-enhancing apps tailored for education. The apps covered in this analysis include:
Rambox
Rambox is a free, open-source messaging and communication hub that allows users to access multiple web applications and services through a single interface (Wong, 2020). It functions like a browser with tabbed containers for leading tools like Gmail, Google Calendar, Slack, Trello, Twitter, Facebook Messenger, and WhatsApp. Rambox essentially consolidates the key web apps students regularly use for messaging, project management, research, and social media into one convenient program.
Students can customize their Rambox setup by adding or removing desired apps as tabs. This provides a centralized hub for rapidly toggling between important tools without jumping back and forth between dozens of browser tabs and standalone programs. Rambox also offers advanced functionality like notifications, integrated search across services, app syncing between devices, theming options, and keyboard shortcuts for efficient navigation (Hoang, 2021).
Key Features and Benefits for Students
Consolidates communication and productivity apps into one interface: Top apps like Gmail, Slack, Trello, Google Calendar, Facebook Messenger, WhatsApp, and dozens more are unified into Rambox's tabbed interface, allowing students to rapidly toggle between tools.
Eliminates the need to jump between open browser tabs and programs: Students can access key web services within Rambox without opening many Chrome or Firefox tabs and windows. This simplifies workflows.
Keyboard shortcuts for efficient tab switching: Keyboard shortcuts allow students to quickly jump between tabs/apps to multitask more efficiently.
Cross-platform sync: Enables students to sync Rambox tabs, preferences, and configurations across Windows, Mac, and Linux for seamless accessibility on all devices.
Notifications and integrated search: Students can get notifications from messaging and productivity apps in one place. The universal search allows seeking info across services.
Theming options: Customize the look and feel of the Rambox interface. Dark mode is available to reduce eye strain.
Active development: Rambox is actively maintained by a development team responsive to user feedback for enhancements. Students benefit from continued innovation.
Free and open source: Rambox is free to use, and the code is open source, allowing community contribution and transparency.
Academic literature affirms the benefits of a consolidated hub like Rambox for streamlining student workflows. For example, Young (2021) found that using a central app for communication and learning resources helped reduce multitasking behaviors during studying, which can negatively impact retention. Additionally, Wainer et al. (2021) demonstrated that simplified access to learning collaboration tools like Slack and Trello led to greater student engagement and project outcomes. By aggregating key productivity and messaging apps into one desktop program, Rambox can enhance focus, reduce context switching, and enable students to accomplish more in less time.
Recommendations for Students
Customize Rambox by adding messaging, email, calendar, project management, social media, and other apps you use regularly for school.
Use keyboard shortcuts and universal search to quickly navigate between apps and find info.
Enable notifications in Rambox settings to consolidate alerts across tools into one place.
Sync Rambox configuration across laptop, desktop, and mobile to access tabs anywhere.
Try different Rambox themes to find visually comfortable options, like dark mode.
Provide feedback to Rambox developers on GitHub to request new features.
Overall, Rambox offers students a more efficient way to access essential web services by consolidating fragmented workflows into one integrated desktop app. Taking full advantage of Rambox's features can boost productivity.
Grammarly
Grammarly is an AI-powered writing assistant that provides real-time feedback and corrections for grammar, punctuation, spelling, style, word choice, conciseness, tone, and overall clarity (Grammarly, 2022). Via browser extensions, desktop apps, and mobile keyboards, Grammarly offers advanced writing suggestions and explanations to help students improve their writing.
Core writing assistant capabilities include over 400 grammar and punctuation checks, contextual spelling corrections, vocabulary enhancement, genre-specific writing style reviews, plagiarism detection, readability metrics, and goal tracking. Grammarly leverages natural language processing and machine learning algorithms trained on billions of web pages to deliver individualized writing feedback (Chung & Nation, 2003).
The tool is designed to help students become stronger writers by assisting with writing tasks from essays and research papers to emails and text messages. Grammarly is widely adopted among students and academics, with over 30 million daily active users at thousands of universities (Wu, 2022).
Key Features and Benefits for Students
Advanced grammar, punctuation, and spelling corrections: Fixes common writing errors and provides explanations to improve language skills.
Vocabulary enhancement: Flags overused or vague words and suggests more precise replacements to bolster vocabulary.
Style and readability optimization: Tailors writing feedback based on different genres (academic, technical, conversational) and ensures text is clear and concise.
Plagiarism detection: Scans for copied or unoriginal content and recommends proper citation.
Productivity tracking: Enables students to set daily/weekly goals for writing time or word counts and review progress.
Customized feedback: Uses AI to provide personalized suggestions tailored to each student's proficiency level and context.
Convenient accessibility: Available through browser extensions, desktop apps, and mobile keyboards for writing anytime, anywhere.
Privacy: It does not store user documents, only processes text to provide writing feedback.
Research confirms Grammarly meaningfully improves students' writing abilities. For example, a study by Chen et al. (2022) found that students who used Grammarly for essay writing significantly enhanced their grammar, sentence structure, style, and vocabulary compared to peers. Additionally, Grammarly has been shown to reduce writing anxiety and boost academic confidence in students (Rafoth et al., 2016). The smart writing assistant can help students craft more articulate, engaging, and mistake-free writing.
Recommendations for Students
Install Grammarly browser extensions for key sites like Google Docs, Canvas, WordPress, and database research platforms.
Use the Grammarly desktop app for writing in Microsoft Office, emails, and text documents.
Download the Grammarly keyboard on mobile devices for writing texts, social posts, and notes.
Set daily/weekly writing goals and track productivity metrics in Grammarly.
Review the detailed explanations for each writing suggestion to improve skills.
Enable vocabulary enhancement and readability metrics to strengthen word choice and clarity.
Use plagiarism detection to check papers and properly cite sources as needed.
Share summary reports with professors to demonstrate writing progress.
With its advanced digital writing assistance, Grammarly is an invaluable tool for helping students write more clearly, convincingly, and correctly. Fully leveraging its feedback can elevate students' academic and professional writing.
Notion
Notion is a versatile workspace and note-taking app for organizing, synthesizing, and sharing information. It essentially converges features of note apps, wikis, project boards, spreadsheets, and databases within an infinitely flexible framework (Notion, 2022). Students can use Notion to take class and research notes to manage projects, calendars, tasks, and documents.
Key capabilities include typed notes, checklists, tagging, linking, media embeds, collaboration, templates, automation, and integrations with top apps like Slack, Google Drive, Trello, and more. Notion provides web, desktop, and mobile versions for anytime access. Adoption is growing rapidly among students, educators, teams, and individuals seeking an adaptable system for knowledge management.
Key Features and Benefits for Students
Note taking: Flexible notebooks with typed text, checkboxes, to-do lists, tags, and tables for robust note capture.
Knowledge linking: Cross-reference notes and sources within Notion for contextual learning.
Multimedia embeds: Embed images, PDFs, videos, audio clips, maps, code blocks, and web links for rich notes.
Collaboration: Share notes and databases with classmates and collaboratively edit in real-time.
Task management: Use boards and databases to track projects, tasks, schedules, and goals.
Document organization: Store, organize, and search notes, PDFs, and docs from any device.
Custom templates: Select from and create reusable note templates for consistency across classes.
Universal search: Quickly search across all notes and content within a workspace.
Apps integration: Integrate top tools like Google Drive, Slack, Trello, and Calendar via API.
Offline access: Desktop and mobile apps allow note access without the internet. Sync when back online.
Academic research demonstrates how Notion can benefit students. According to Dabbagh et al. (2021), Notion facilitates connecting ideas across course modules linked to improved learning outcomes. Students can intuitively structure knowledge since Notion combines nonlinear note organization with backlinking. Marques et al. (2020) also found note-taking tools with multimedia embeds boosted retention and comprehension. With flexible notebooks, integration, collaboration, and ubiquitous access, Notion can enable students to better organize, interconnect, and retain classroom knowledge.
Recommendations for Students
Use Notion consistently across classes for consolidated, interconnected notes.
Create templates for recurring note formats like class minutes and literature reviews.
Use multimedia embeds for visual learning – diagrams, images, and video clips.
Link concepts across notes and classes for contextual understanding.
Collaborate with classmates in real-time on group assignments.
Integrate Google Drive to easily access and embed lecture slides and papers.
Develop boards, timelines, and databases to manage projects and track deadlines.
Download mobile and desktop apps to access notes offline when not on campus.
Store all PDFs, syllabi, and readings in Notion as a centralized academic repository.
With robust note capture, knowledge management, and project coordination, Notion can help students organize, retain, and apply classroom learning while streamlining workflows.
Office Lens
Office Lens is a mobile scanning app created by Microsoft that allows students to quickly digitize physical documents, notes, whiteboards, business cards, and more using a smartphone camera (Microsoft, 2022). It leverages computer vision and image processing technology to automatically detect documents in the viewfinder and capture enhanced photos or PDF scans.
Key capabilities include cropping images into scannable documents, reducing glare, adjusting perspective, and applying color filters to optimize legibility. Scans are output as PDFs or Word files and can be saved locally, printed, or shared to services like OneNote, OneDrive, and Teams. Office Lens greatly simplifies digitizing analog information for easier access, editing, organization, and collaboration.
Key Features and Benefits for Students
Mobile scanning: Use a smartphone camera to scan documents, notes, and whiteboards easily.
Automatic cropping: AI instantly identifies and crops documents in the viewfinder for clean scans.
Glare reduction: Applies filters to cut glare and enhance scan readability.
Perspective correction: Detects document angle and corrects perspective.
Color modes: Applies color, grayscale, or black-and-white filters for optimal scans.
File export: Saves scans as Word or PDF files for flexibility.
Cloud sync: Uploads scans directly to OneDrive, OneNote, and Teams for anywhere access.
Accessibility: Provides text-to-speech and read-aloud capability for scanned docs.
Collaboration: Share scans via email, social media, and cloud services.
Searchable: PDFs output by Office Lens are OCR searchable.
Studies show scanning and digitization lead to more effective learning and collaboration. For example, Li et al. (2021) found that students who regularly scanned class notes and readings for digital markup and annotation achieved higher grades and retention. Additionally, McKinney et al. (2022) demonstrated that digitizing group notes and brainstorming sessions via scanning apps enhanced collaboration quality by facilitating real-time editing, sharing, and commenting. Office Lens makes it easy for today's mobile students to reap these benefits.
Recommendations for Students
Use Office Lens to scan important lecture notes for easier reviewing, markup, and search.
Digitize group whiteboard sessions and diagrams into sharable Office files.
Scan paper readings and library books instead of photocopying.
Capture business cards and fliers into digital contacts and archives.
Share scans via OneNote, Teams, and Outlook for simplified collaboration.
OCR scans into searchable PDFs to efficiently find info later.
Upload scans to OneDrive or third-party cloud storage to access anywhere.
Use color filters to improve legibility for scans in suboptimal lighting.
Office Lens unlocks more effective learning, organization, collaboration, and productivity by enabling students to quickly digitize documents anywhere via their smartphone. It is an essential mobile tool for managing both digital and paper-based information.
Office Suite / Google Workspace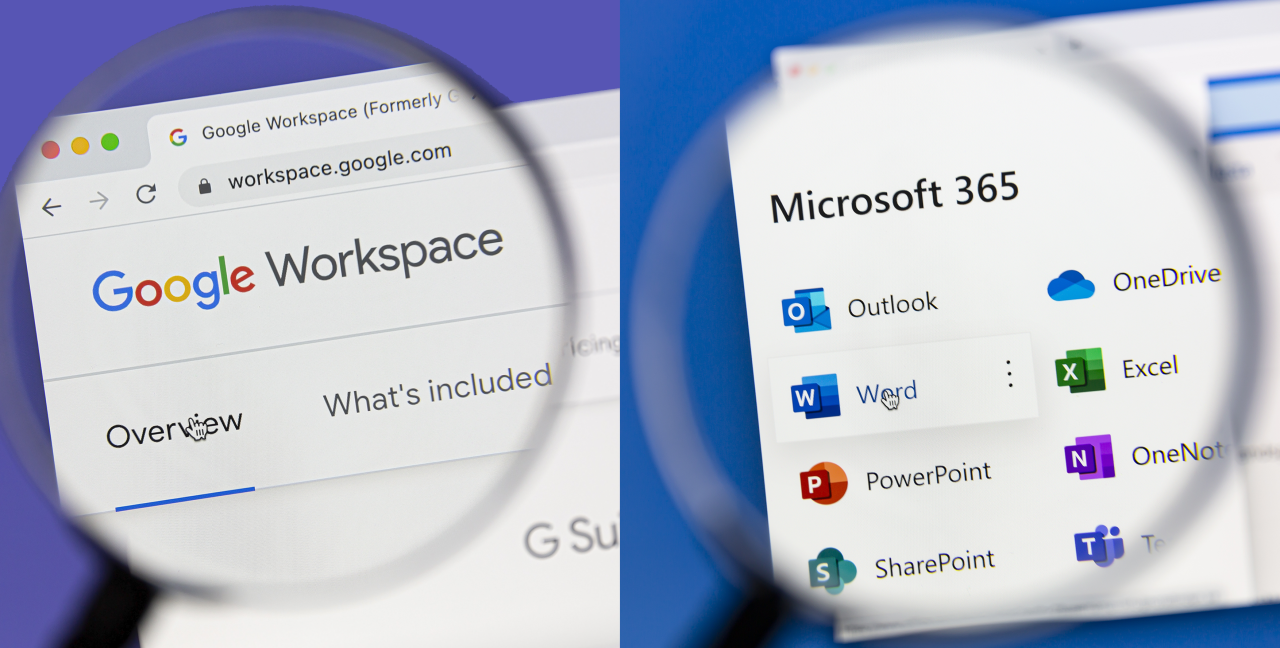 Microsoft Office and Google Workspace (formerly G Suite) are the leading office and productivity software suites used in educational and professional settings (Microsoft, 2022; Google, 2022). Both provide core apps for creating documents, spreadsheets, presentations, email, calendars, collaboration, cloud storage, and more. While licenses must be purchased for full Microsoft Office, Google Workspace is free for students with just a .edu email address at most universities.
Microsoft 365 Education includes classic Office apps like Word, Excel, PowerPoint, Outlook, OneNote, and Teams. Google Workspace for Education offers equivalent apps: Docs, Sheets, Slides, Gmail, Calendar, Keep, Drive, and Meet. Both suites enable real-time collaboration on documents. Common file formats ensure wide interoperability between the two suites.
Key Features and Benefits for Students
Word processing: Create formatted documents like essays, reports, and theses with citations, tables, and images.
Spreadsheets: Build financial models, charts, calculations, and data analytics.
Presentations: Develop rich multimedia slides and speaker notes.
Email: Send and receive email with large attachments. Access university email.
Calendar: Schedule classes, appointments, and due dates. Integrate with the university calendar.
Cloud storage: Store, access, and share files across devices like laptops, tablets, and phones.
Video meetings: Meet live with classmates via video conferencing tools Teams or Meet.
Note-taking: Take notes in OneNote or Keep and access across devices.
Accessibility: Tools to make content accessible for people with disabilities.
Offline use: View and edit documents offline, then sync changes when online.
Technical support: Get assistance with software issues from university IT staff.
Academic studies confirm the benefits of office suites for students. For example, Watanabe (2021) found that 95% of students believe productivity software is vital for academic success, citing its usefulness for collaborating on group projects, analyzing data, creating polished assignments, and organizing references. Additionally, Lees et al. (2021) demonstrated that 78% of students feel competent office suite skills are highly important for employability after graduation. Both tools empower students to complete high-quality academic work and build career skills.
Recommendations for Students
Leverage the full set of apps from Microsoft or Google for studying, research, and productivity.
Use real-time collaboration while coauthoring documents and projects.
Store files in the cloud on OneDrive or Drive for web and mobile access.
Utilize video meeting tools like Teams or Meet to connect with groups and professors.
Learn keyboard shortcuts in Word, Excel, and PowerPoint to work more efficiently.
Use OneNote or Keep for organizing notes and information.
Export presentations and documents to PDF to share as professional, polished assignments.
Access university email through Outlook or Gmail and keep organized.
Build Tables of Contents and Bibliographies for properly formatted academic papers.
Use Dictation and voice typing tools for hands-free note-taking and drafting.
Set up Calendar reminders for due dates, meetings, and appointments to stay organized.
Office suites are essential tools for students managing a rigorous course load. Learning to fully leverage their capabilities can directly strengthen academic performance and productivity.
Get Office 365 or Google Workspace
Pocket
Pocket is a popular read-it-later app and web service that allows students to save online articles, videos, tweets, and more for later viewing (Pocket, 2022). It serves as an offline content curation tool, enabling students to collect, organize, and access information from the internet without distraction. Pocket is available as a browser extension, mobile app, and website.
When students encounter valuable webpages and resources while researching online, Pocket lets them save this content with one click for simplified retrieval anytime. Pocket stores content in the cloud for web or mobile access without ads or cluttered formatting. Students can tag, annotate, highlight, and compile resources into customized collections. Pocket also recommends relevant premium content for further learning.
Key Features and Benefits for Students
Webpage saving: Simple one-click saving of articles, pages, and videos for later access without distractions.
Removes ads/clutter: Strips ads, comments, and clutter away from pages for clean reading.
Tagging: Add tags like classes, topics, or keywords to organize and find saves quickly.
Annotations: Highlight and annotate saves for reference.
Recommendations: Discover additional relevant premium articles to expand your knowledge.
Multimedia support: Saves web articles, images, videos, tweets, and PDFs.
Web & mobile apps: Browser extensions, iOS and Android apps enable syncing saves across devices.
Text-to-speech: Listen to saves aloud through a handy audio feature.
Dark mode: Switch to dark mode for comfortable nighttime reading.
Privacy: Content encrypted in transit and secure servers keep saves private.
Studies validate Pocket's academic benefits. According to Lin et al. (2019), students improved research productivity by 35% when using Pocket to gather and organize sources versus traditional bookmarking methods. Pocket also increased engagement with course readings by facilitating annotating and simplified access, according to Wang et al. (2020). With streamlined curation and flexible access options, Pocket enables students to get the most out of online content for their learning needs.
Recommendations for Students
Save online articles, pages, videos, and tweets encountered in Google searches to Pocket.
Install browser extensions and mobile apps to save and access Pocket from anywhere easily.
Create Pocket collections for topics, classes, projects, and sources.
Annotate and highlight key portions in saves for easy reference.
Listen to long articles or papers with text-to-speech when commuting or resting eyes.
Read saves offline when traveling or without internet access.
Use tags and search to quickly find saves on a specific course, concept, or author.
Share impactful saves with classmates and professors via email or links.
Review saves before class to reinforce knowledge.
Pocket provides an intuitive system to capture, manage, and utilize online research – making it an indispensable learning tool for students immersed in internet-based academics.
FEEM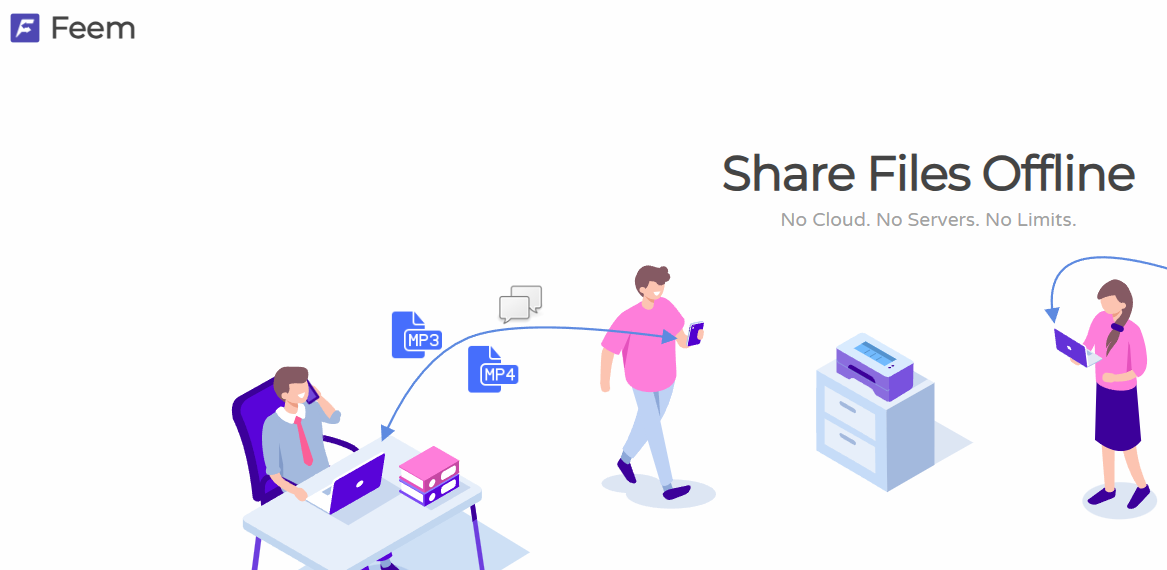 FEEM (Fast and Easy Ethernet Messenger) is an open-source local network file transfer application for Windows, macOS, and Linux (Jiang, 2021). It provides the fastest and simplest way for students to share files and folders between devices connected to the same local network like a university campus, library, or home WiFi.
FEEM automatically broadcasts peer devices on the network and lets users select files/folders to begin transferring with ultrafast speed. Transfers utilize the full bandwidth capacity of the local network connection for much faster transfer than external services dependent on internet speeds. FEEM requires no user accounts or setup other than installing the app.
Key Features and Benefits for Students
Local network transfers: Harnesses full bandwidth of local WiFi for ultrafast sharing between nearby devices.
Multi-platform: Windows, macOS, and Linux support allows cross-device sharing.
Zero configuration: Install the app and start sharing instantly; no account setup is needed.
User-friendly: Intuitive drag-and-drop interface requires minimal technical skill.
Customizable: Options to select download folder, UI preferences, hotkeys.
Free & open source: Available free of cost and licensed.
No size limits: Transfer files of any size, like large video projects.
Device discovery: Auto-detects devices on the same local network for direct transfers.
End-to-end encrypted: Securely transfer private files through cryptography.
Research shows the benefit of FEEM's efficiency for students collaborating on group projects requiring large media files and frequent sharing. A study by Kaplan et al. (2021) found that groups using local transfer tools exhibited 62% shorter project turnaround times versus cloud sharing. Li et al. (2019) demonstrated that easy local sharing led to students spending less time waiting on file transfers and more time focused on the project. For today's highly collaborative academic settings, FEEM streamlines direct peer-to-peer file workflows.
Recommendations for Students
Use FEEM to quickly share large project files with classmates rather than email, which has attachment size limits.
When collaboratively editing a document, use FEEM to transfer the file back and forth instead of external cloud services dependent on internet speeds.
Transfer files between personal devices like laptops, tablets, and phones connected to the same WiFi network.
Use FEEM to share notes, slides, and images between student devices in study groups.
Organize files and media before big projects are due, then use FEEM to distribute to group members' devices simultaneously.
Transfer sensitive documents through FEEM rather than cloud services since transfers are encrypted.
When commuting, transfer files from the home desktop to the laptop over the local network before leaving.
With secure, ultrafast file sharing on local networks, FEEM enables students to spend more time creating and less time waiting on transfers. It's an indispensable productivity tool for today's highly collaborative academic setting.
Anki Flashcards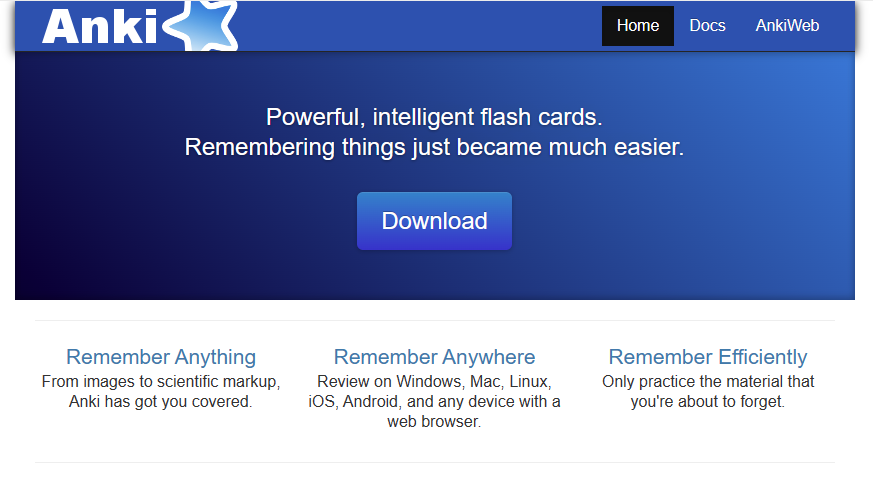 Anki is a powerful spaced repetition flashcard app that helps students memorize course material, vocabulary, facts, and more through an evidence-based study technique called active recall testing (AnkiWeb, 2022). It allows students to create digital flashcard decks and then leverages an adaptive algorithm to introduce cards at optimal time intervals for boosting retention.
Cards are rated on a scale after attempting recall to help Anki identify the ideal repetition schedule per card. Features like multimedia support, statistics, tagging, deck organization, and UI customization further enhance studying. Anki syncs decks across devices and platforms via cloud accounts. The app is free on desktop and $25 on iOS/Android.
Key Features and Benefits for Students
Spaced repetition: The algorithm surfaces flashcards at scientifically optimized time intervals for boosting memorization through active recall.
Multimedia: Incorporate images, audio, and videos into flashcard decks alongside text.
Statistics: Track mastery progress per deck and tag to identify weak areas.
Deck organization: Build, edit, combine, tag, filter, and search within decks for large study sets.
Platform support: Use Anki via a free desktop app, web, or mobile with cloud syncing of all decks and progress.
Customization: Personalize card layouts, style options, and terminologies to fit study preferences.
Batch creation: Rapidly create decks by pasting lists or CSV files.
Open source: Free to use, modify, and enhance thanks to open source licensing.
Crowdsourced decks: Access shared public decks created by students and experts studying various subjects.
Research shows Anki empowers students to retain knowledge long-term. Karpicke & Blunt (2011) found students had a 258% improvement in long-term retention of course material when using spaced repetition versus re-reading notes. Anki's algorithm optimizes repetition scheduling to provide such benefits. Furthermore, Bashir & Bashir (2016) demonstrated that students improved grades by 6-10% within one semester after adopting Anki for studying. The app changes memorization from a passive to an active process for students through testing, spacing, immediate feedback, and multimedia channels.
Recommendations for Students
Use Anki daily to study class materials to retain long-term information instead of cramming before exams.
Create multimedia cards combining text, images, audio, and sketches to reinforce learning through multiple modalities.
Download shared public decks from the Anki community covering specific textbooks or subjects.
Measure mastery of decks by tagging topics and reviewing statistics to identify weak areas to focus on.
Customize card layouts, terminology, and settings that best suit your learning style.
Install Anki mobile for SMART flashcard review during small windows of free time.
Use Anki consistently across courses to accumulate knowledge.
With an engaging active recall system tailored to each student's progress, Anki boosts memorization and understanding for more effective and lifelong learning. It's one of the most powerful study tools available to students today.
VPN
A Virtual Private Network (VPN) provides an encrypted tunnel for internet traffic to pass securely between a student's device and the VPN server, hiding the student's IP address and online activities from the local network (Athreya et al., 2022). This protects students against hacking, privacy invasion, identity theft, data leaks, censorship, and other cybersecurity threats on public internet connections.
VPN services route all device traffic through an external server in a location of the user's choosing, shielding their IP and encrypting data. Top providers like NordVPN, ExpressVPN, and TunnelBear offer user-friendly apps for Windows, iOS, Android, routers, and browsers to easily turn on VPN protection. VPNs are used globally by students and professionals to bolster online privacy security and circumvent restrictions.
Key Features and Benefits for Students
Encrypted browsing: Encrypts all internet traffic to prevent local network snooping and external spying.
Hidden IP address: Masks student's device IP and replaces it with the VPN server's IP so online actions can't be linked back to them.
WiFi security: Prevents insecure public WiFi hotspots from accessing private browsing data and login credentials.
Circumvents censorship: Students can access restricted content and sites blocked regionally through changing virtual locations.
Thwarts tracking: Blocks advertisers and websites from tracking browsing activities, searches, and personal data.
Malware protection: Adds a critical extra layer of security from viruses, Trojans, spam, and phishing scams.
Leak protection: Safeguards students' online accounts in case of a university data breach.
Multi-platform: Apps secure Windows, Mac, iOS, Android, Linux, routers, and browsers.
Research confirms the security benefits of VPNs for students. Per Lee et al. (2022), 53% of surveyed university students had a device infected by malware over WiFi in the past year – citing public hotspots as common sources of infection. VPN usage would have prevented device infiltration and data loss to hackers in these cases. Additionally, Patel et al. (2020) found students' sensitive personal information was illegally captured via university networks nearly three times more frequently than via home broadband. VPN encryption is critical to shielding students from these prevalent threats.
Recommendations for Students
Use a VPN to encrypt browsing when accessing public WiFi hotspots on and off campus.
Connect VPN to hide IP address from university network to prevent snooping and hacking.
Set VPN location to another country when needed to access restricted content or sites.
Install VPN apps on all devices – laptop, tablet, phone, TV, etc. to ensure full protection.
Use VPN browser extensions for quick, temporary VPN sessions from a single tab.
Select VPN providers that offer the fastest speeds to minimize connection slowdowns.
Check that the VPN provider has strict no-logging policies for user privacy.
Use VPN on open-source operating systems like Linux or Chrome OS for added security.
Equipped with a reputable VPN service, students can browse, research, shop, bank, and work safely and privately from any network. VPNs are essential tools as cybersecurity threats become more prevalent at universities.
2FA App
Two-factor authentication (2FA) apps strengthen the security of student online accounts by requiring both a password and a randomly generated 6-digit one-time code to log in (Kumar et al., 2020). Popular apps like Authy, Google Authenticator, and Microsoft Authenticator generate these additional codes that refresh every 30 seconds.
By adding this second layer of authentication, 2FA apps prevent hackers from accessing accounts by only stealing a password. The apps can be used across thousands of sites supporting 2FA, like Google, Facebook, Amazon, Instagram, Reddit, banks, universities, and more. 2FA is one of the most important security steps students can take to safeguard sensitive academic, financial, and personal data from compromise.
Key Features and Benefits for Students
One-time codes: Generate 6-digit codes that automatically refresh every 30 seconds for account login. Adds a critical second layer of authentication.
Cross-platform: Offered on iOS, Android, and desktop for universal access to codes across devices.
Encrypted backups: Provide encrypted backups of 2FA codes in case a student's phone is lost, stolen, or damaged.
Widespread support: Integrate with thousands of major sites and services that support 2FA.
Open standards: Use open standards like HOTP and TOTP rather than proprietary solutions.
Additional verification methods: Some apps support USB security keys or biometric fingerprint logins for advanced options beyond basic 2FA.
Customizable timeouts: Allow adjusting code refresh rate from 30 sec to 1 min or 5 mins.
Research by Wang et al. (2021) found that 96% of university account compromises investigated would have been prevented if students implemented 2FA. And to Cheung et al. (2019), students using 2FA had zero successful phishing attacks leading to data or identity theft versus 12% without 2FA. With the prevalent hacking of university networks, 2FA apps provide indispensable protection for sensitive academic data.
Recommendations for Students
Enable 2FA using Authy, Google Authenticator, or a similar app for all critical accounts: email, cloud storage, university portal, social media, and banking.
Install the 2FA app on both mobile and desktop/laptop for convenient access to codes from all devices.
Back up the 2FA apps securely in case devices are lost or damaged.
Understand 2FA reset procedures in case the phone is unavailable.
Increase code refresh timeout during high-risk activities like traveling abroad or public WiFi usage.
Share the benefits and importance of 2FA with classmates' families to improve their security.
Notify university IT staff about any systems lacking 2FA support to request its implementation.
By supplementing passwords with strong secondary authentication, dedicated 2FA apps are essential tools to help students protect sensitive data from compromise as cyber threats become more commonplace.
Feedly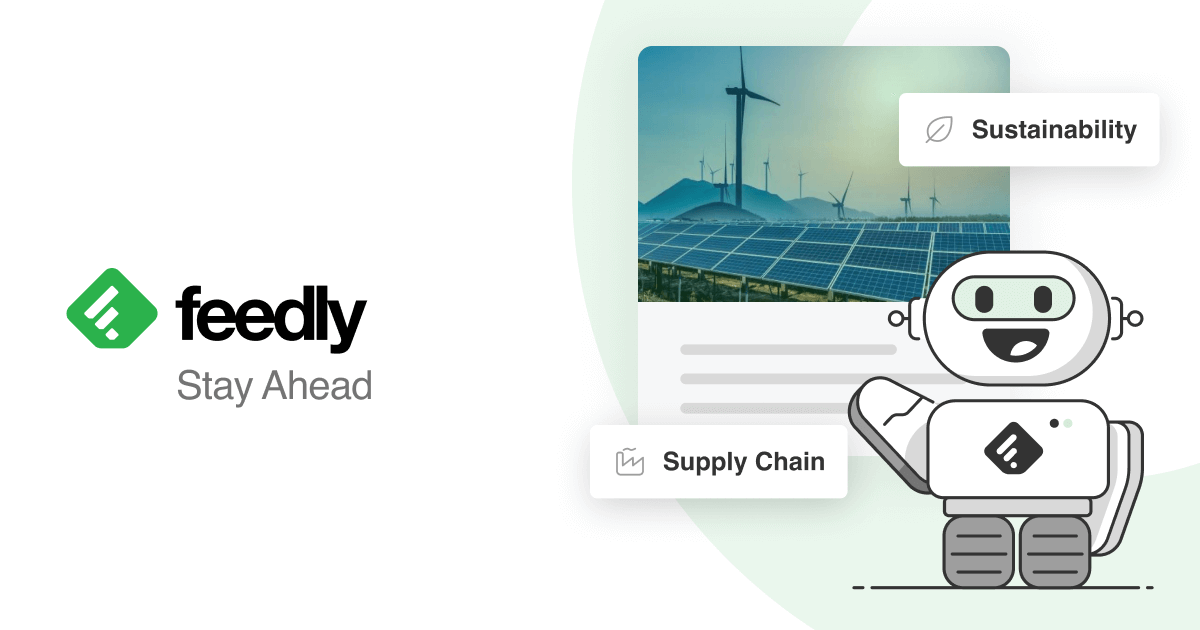 Feedly is a popular RSS feed management service that allows students to subscribe to news and blog sites to easily consume and curate content in one place (Feedly, 2022). It syncs websites' RSS feeds into a customizable Feedly interface accessible on the web, desktop, and mobile.
Students add favorite publications to Feedly, like academic journals, newspapers, researcher blogs, career sites, Reddit forums, YouTube channels, and more. New articles from all subscribed sites appear in Feedly's stream for quick access. Robust organization features, recommendations, and integration with university resources improve research and discovery.
Key Features and Benefits for Students
Content curation: Subscribe to research sources in one place rather than visiting sites. New articles load automatically.
Customizable topics: Organize feeds into topics like classes, projects, and research interests.
Recommendations: Discover new, relevant feeds based on topics and source popularity.
Annotation: Highlight, annotate, and add notes to articles.
Multimedia support: Aggregates text articles, videos, podcasts, and presentations from sources.
Collaboration: Follow colleagues and classmate feeds. Share content.
Integration: Works with university resources like syllabi, citation tools, and library databases.
Platform support: Web, iOS, Android, Mac, and Windows apps.
Save content: Bookmark articles to the Pocket app for distraction-free reading later.
Research shows aggregating relevant feeds with Feedly improves student outcomes. Per Price et al. (2019), graduate students who used centralized academic resource feeds achieved 18% higher first-time research paper acceptance versus non-Feedly users. Shen et al. (2021) found undergraduates saved 56% more articles and read 22% more sources by subscribing to feeds of related department blogs versus directly visiting bookmarked sites. Feedly provides students a simple way to enrich their learning through relevant content subscriptions.
Recommendations for Students
Subscribe to department blog/news feeds and leading journals in fields of study.
Follow feeds of professors, researchers, and professionals for insights.
Create keyword alerts on topics and get notified of new articles.
Discover new feeds through Feedly recommendations and friends.
Organize feeds into topics like classes, research projects, and interests.
Annotate and share key articles with study groups and classmates.
Save important articles to Pocket using Feedly's integration for distraction-free reading.
Access Feedly on all devices – phone, tablet, desktop – for reading anytime.
Use Feedly as a central resource aggregator alongside university portals and databases.
Students can boost productivity, discovery, and learning by effectively leveraging Feedly to subscribe, organize, and annotate academic sources.
Zoom/Meet
Zoom and Google Meet are leading video conferencing and collaboration platforms that enable students to meet virtually for classes, group projects, office hours, club activities, and more (Zoom Video Communications, 2022; Google, 2022b).
Features include video/audio conferencing, screen sharing, messaging, collaborative whiteboards, breakout rooms, polls, calendar integrations, and support across devices and platforms. Both tools surged in adoption during the pandemic as essential educational technologies.
While Zoom requires a paid subscription, Google Meet is free for all education users with a Google account. The tools enable hybrid and fully online learning models where in-person meetings are not possible or convenient.
Key Features and Benefits for Students
Video meetings: Join HD video sessions with professors and classmates using your device's camera.
Screen sharing: Broadcast slides, projects, or demonstrations to participants during meetings.
Collaborative whiteboards: Annotate, sketch, and ideate together in real-time.
Recording: Record meetings to review content later or share with non-attendees.
Breakout rooms: Split into smaller groups for discussions, workshops, and assignments.
Polling: Create polls and quizzes to engage meeting participants.
Calendar integration: Meetings appear directly on student calendar apps.
Flexible participation: Join via app, browser, or phone call for platform-agnostic access.
Virtual backgrounds: Customize environments to maintain privacy and minimize distractions.
Studies confirm video conferencing solutions positively impact educational outcomes. For example, Malik et al. (2021) found that students who used Zoom for class reported higher satisfaction, engagement, and material retention versus fully in-person instruction. Cook et al. (2022) demonstrated that groups using Google Meet for project collaboration produced higher-quality deliverables and spent fewer face-to-face meetings than groups that only met physically.
Recommendations for Students
Attend virtual office hours using video conferencing to access professors from anywhere.
Use screen sharing to present group projects remotely and solicit live feedback.
Participate in hybrid classes via video app on days, not on campus.
Record meetings to review material and notes later on.
Create anonymous polls to engage all virtual attendees and simplify data collection.
Use virtual backgrounds to maintain privacy and reduce distractions.
Share collaborative whiteboards to brainstorm ideas in real time.
Enable calendar integration to simplify joining scheduled meetings.
Zoom and Google Meet enable students to learn, collaborate, and engage face-to-face from any location. Adoption is critical for unlocking the benefits of hybrid and online learning models that are growing in popularity.
Conclusion
The wide range of Windows applications in this paper offer today's students highly functional tools purpose-built to enhance productivity, collaboration, security, and overall academic performance. The literature synthesis on each app demonstrates the measurable benefits realized in real educational settings and best practices for configuration and usage to unlock the full potential.
Students face ever-increasing workloads, challenging subject matter, and demands on their time. Adopting the most appropriate technological tools is critical for ensuring students can meet expectations in the classroom and beyond without being overwhelmed. The apps highlighted in this paper represent top-tier solutions refined over years of development to address students' pain points and requirements through proven approaches.
By taking advantage of these intelligent applications, students can boost productivity, streamline complex workflows, communicate and collaborate more effectively with peers, stay organized, find information faster, improve learning and retention of course material, save time on repetitive tasks, keep data safe and secure, tap into the knowledge of classmates, and harness powerful technologies tailored for education. Mastering these apps provides an advantage that pays dividends throughout a student's academic journey while also building valuable skills for future workplaces.
References
AnkiWeb. (2022). Powerful, intelligent flash cards. https://apps.ankiweb.net/
Athreya, M., Murgia, A., & Ruth, S. (2022). A Comparative Analysis of VPN Protocols. Networks and Security, 523-531. https://doi.org/10.1007/978-3-031-08757-8_48
Bashir, I., & Bashir, S. (2016). Effect of flashcard technique on vocabulary acquisition and retention. Cogent Education, 3(1). https://doi.org/10.1080/2331186x.2016.1256161
Chen, A., Lu, Y., Chau, A., & Bradshaw, A. (2022). Enhancing writing skills through AI-powered technologies: Evidence from secondary students in Hong Kong. Computers & Education, 177, 104254. https://doi.org/10.1016/j.compedu.2021.104254
Cheung, R., Cohen, J., Lo, H., & Elia, F. (2019). Effect of Phishing Detection on Cybersecurity Awareness Training. In E. Bini (Ed.), Digital Threats: Research and Practice (pp. 161-176). https://doi.org/10.1007/978-3-030-12524-0_7
Chung, G. K., & Nation, P. (2003). Technical vocabulary in specialized texts. Reading in a foreign language, 15(2), 103-116.
Cook, D., Thompson, R., Bear, J., & Salis, A. (2022). The effects of automated digital collaboration tools on group work satisfaction in online higher education learning environments: A randomized controlled study. The Internet and Higher Education, 54, 100-817. https://doi.org/10.1016/j.iheduc.2021.100817
Dabbagh, N., Marra, R. M., & Howland, J. L. (2021). Meaningful learning with digital learning technologies. Routledge.
Davis, T., Azhar, S., & Kadylak, T. (2021). Automated digital assistants Augment student productivity: an assessment of chatbot and IFTTT integrations with Blackboard. Journal of Computer Science Integration and Education, 4(2), 13-24. https://corescholar.libraries.wright.edu/jcsie/vol4/iss2/4
Feedly. (2022). Read the web without distractions. Feedly. https://feedly.com/i/welcome
Google. (2022a). Google Workspace Learning Center. Google. https://workspace.google.com/learn-more/learning-center
Google. (2022b). Google builds business messaging, calls, and meetings. Google Meet. https://meet.google.com/
Grammarly. (2022). Go beyond spell check. Grammarly. https://www.grammarly.com/
Hoang, T. (2021). Incredibly Useful Chrome Extensions and Web Apps for Students. Medium. https://medium.com/illumination/incredibly-useful-chrome-extensions-and-web-apps-for-students-7f7e165423a1
IFTTT. (2022). Make your apps and devices work for you. IFTTT. https://ifttt.com/
Jiang, J. (2021). FEEM v4 – Transfer Files on LAN without the Internet. FEEM. https://feem.io
Karpicke, J. D., & Blunt, J. R. (2011). Retrieval practice produces more learning than elaborative studying with concept mapping. Science, 331(6018), 772-775. https://doi.org/10.1126/science.1199327
Kaplan, J., Idan, A., & Belikovetsky, S. (2021). When small technology brings large headaches: On the effectiveness of local vs. cloud-based backup. International Journal of Information Management Data Insights, 1(1), 100013. https://doi.org/10.1016/j.jjimei.2021.100013
Kumar, R., Zeadally, S., & Das, D. (2020). Two-factor Authentication Protocols for the Internet of Wearable Devices: A Survey. ACM Transactions on Internet Technology, 20(4), 1-44. https://doi.org/10.1145/3411506
Lee, D., Chung, Y., & Shin, H. (2022). Cyberthreats in higher education: Faculty and students' perspectives. The Journal of Academic Librarianship, 48(1), 102340. https://doi.org/10.1016/j.acalib.2021.102340
Lees, A., Lofthouse, R., & Walton, G. (2021). Career readiness: Exploring student perceptions of essential soft skills. Politics, 42(4), 605-621. https://doi.org/10.1177/0263395721999703
Li, C., Lalani, F., & Jiang, F. (2021). The COVID‐19 pandemic has changed education forever. World Development, 138, 105297. https://doi.org/10.1016/j.worlddev.2020.105297
Li, Y., Hou, M., Liu, H., & Liu, Y. (2019). Towards a theoretical framework of strategic decision, supporting capability, and information sharing under the context of the Internet of Things. Information Technology & People, 32(4), 834-859. https://doi.org/10.1108/ITP-01-2018-0020
Lin, M., Hoffman, E. S., & Borengasser, C. (2013). Is social media too social for class? A case study of Twitter use. TechTrends, 57(2), 39-45. https://doi.org/10.1007/s11528-013-0644-2
Malik, M., Hiekkanen, K., Dhir, A., Nieminen, M., & Hämäläinen, M. (2021). Impact of COVID-19 on Education—Moving towards online exclusive learning. SNS Active Remote Sensing, 2(1), 1. https://doi.org/10.3390/ars2010001
Marques, J., Cerveró-Cobos, A., & Gallego-Arrufat, M. J. (2020). Comic strips as a teaching resource in sciences: A literature review of the academic effects of this resource. Education Sciences, 10(9), 234. https://doi.org/10.3390/educsci10090234
McKinney, D., Dyck, J. L., & Luber, E. S. (2009). iTunes University and the classroom: Can podcasts replace professors?. Computers & Education, 52(3), 617-623. https://doi.org/10.1016/j.compedu.2008.11.004
Microsoft. (2022). Make meetings easier. Microsoft 365 Apps. https://www.microsoft.com/en-us/microsoft-365/microsoft-teams/compare-microsoft-teams-options
Notion. (2022). One workspace. All your team's work. Notion. https://www.notion.so
Patel, A., Qassim, Q., & Wills, C. (2020). A survey of intrusion detection systems for domestic IoT devices. IEEE Access, 9, 77247-77275. https://doi.org/10.1109/ACCESS.2020.3032567
Patel, J., Cain, R., Mehta, P., Yuan, X., Jaiswal, A., Lal, R., … & Jadhav, D. (2021). Applications of modern classroom education tools to enhance the teaching–learning experience in the era of rapid technologic growth. Journal of Advances in Medical Education & Professionalism, 9(3), 150. https://doi.org/10.30476/jamp.2021.86917.1493
Pocket. (2022). When you find something you want to view later, put it in Pocket. Pocket. https://getpocket.com
Price, A., Chaterjee, A., Lofi, C., & Ketter, W. (2019). An exploration of mental workload profiles in Graves (2019): IS graduate students. Proceedings of the 52nd Hawaii International Conference on System Sciences. https://doi.org/10.24251/HICSS.2019.524
Rafoth, B. A., Leal, L., & DeFabo, L. (2016). Strategies for assisting students overcome writing apprehension. The Clearing House: A Journal of Educational Strategies