Faced with the proliferation of cyberattacks, it is crucial to adopt effective protection methods. Among these, double authentication (or two-factor authentication) is now becoming a standard. To use this security method, a dedicated application is required.
Today, we're introducing 2FAS (also called 2FA Authenticator), a free and open-source two-factor authentication app designed specifically to enhance the security of your online accounts.
What Is Double Authentication?
Two-factor authentication (2FA), also called two-factor identification or two-factor authentication, is a security process that requires two types of identity proofs before granting access to an account. This method provides additional security to protect your online accounts. Usually, the first item is something the user knows (such as a password), and the second is something the user has (such as a temporary code sent via SMS or generated by an app).
In order to benefit from this system, it is imperative that the online platform you use offers this security option. Additionally, you need to install a two-factor authentication app like 2FAS on your mobile device, which will generate these unique authentication codes.
2FAS: A Free and Open-Source 2FA Application While tools like Google Authenticator and Microsoft Authenticator are widely popular for dual authentication and are trusted by the general public, their proprietary nature nevertheless raises concerns among those more concerned about the protection of their privacy, particularly with regard to data collection and transparency.
In this sense, we want to introduce you to 2FAS, which positions itself as an alternative of choice. Available on Android and iOS, this two-factor authentication app promises complete transparency. Its code is open to everyone, giving the community the opportunity to check, modify, and improve it.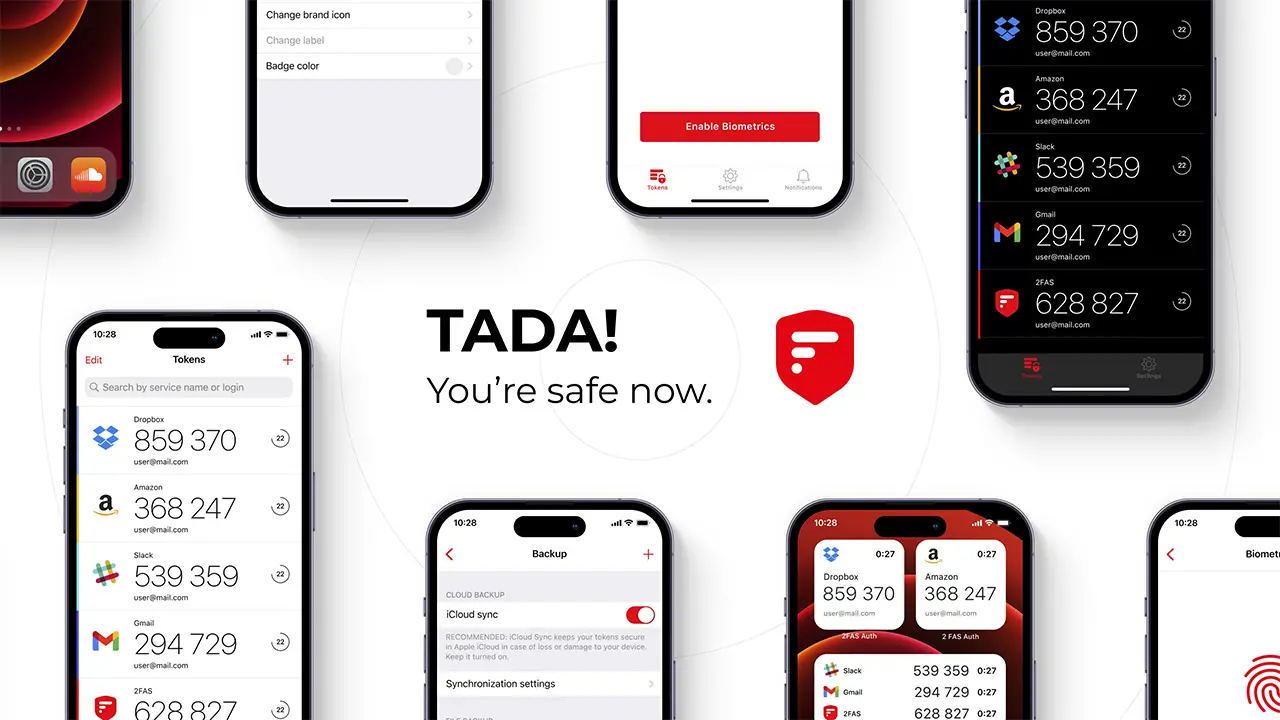 In addition, its free nature makes it an even more attractive option for those looking for security, savings, and a guarantee respecting their privacy, far from the influence of web giants.
What Are Its Features?
In terms of functionality, the 2FAS application is not left behind. While GAFAM's 2FA applications require creating an account, 2FAS focuses on discretion: no registration is necessary, and no personal data is requested.
Additionally, the app cannot access your 2FA keys, as they are stored directly on your device. This approach, although secure, requires regular backup of your keys on physical media or in the Cloud (depending on your preferences).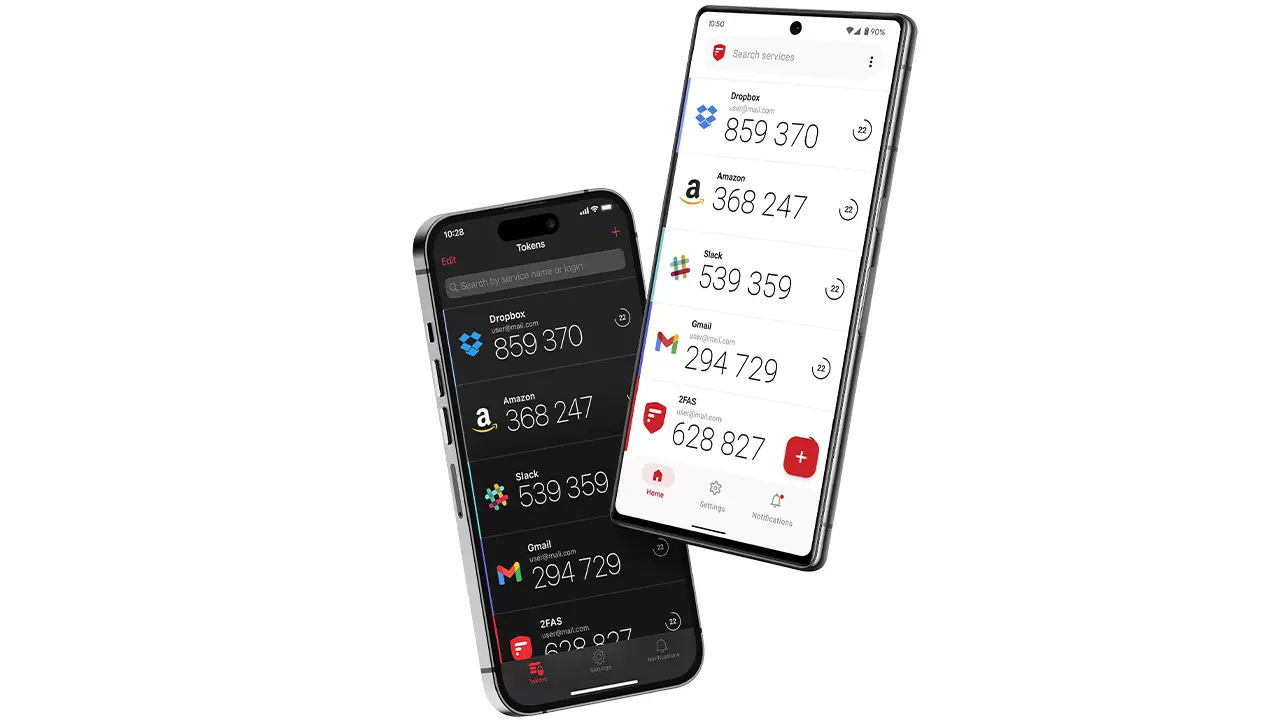 2FAS: A Dual Authentication Application (2FA) Interoperability is also essential. Whether on a smartphone or tablet, 2FAS ensures synchronization of your authentication codes. In addition, its web extension, adapted to the most popular browsers such as Chrome, Firefox, Safari, Opera, Edge, and Brave, greatly facilitates your connections by automatically filling two-factor authentication fields.
Regarding additional protection, 2FAS goes even further: you can strengthen access to the application by adding a PIN code or using a biometric method, such as fingerprint or facial recognition.
In short, you will have understood with all these features, 2FAS has undoubtedly established itself as a reference for anyone wishing to strengthen the security of their online accounts.
How to Use 2FAS?
After downloading and installing 2FAS on your device, start by tapping the "+" icon. This will allow you to scan the QR code that the online service for which you wish to activate double authentication offers you. As soon as the QR code is recognized, 2FAS takes over and generates temporary codes for use during your next connection to this service.
Conclusion
In summary, 2FAS stands out for its ease of use and transparency when it comes to personal data. Open source, without intrusive data collection, and equipped with a wide range of functionalities, this double authentication application is an adapted response to current security requirements. It represents a reliable solution for those looking to strengthen the protection of their accounts while maintaining control of their data.