Windows 11 Themes and Skins: Elevate Your Computer's Look with Unique Customization
Windows 11 themes and skins can give your computer a unique look and provide unlimited customization possibilities. You can change your desktop icons, icon packs, wallpaper, mouse cursor, color scheme, widgets, screensavers, wallpapers, and even system sounds effects.
As the title suggests, in this article, I share with you a selection of the best Windows 11 themes and icon packs. You can download several themes that you like and apply them in the Microsoft OS
Xbox Series X
This official Xbox Series X desktop theme features 16 high-resolution images of Microsoft's Xbox Series X. The images range from simple promotional shots showcasing the console hardware to close-ups of Xbox controller buttons. Additionally, it includes more creative drawings depicting energy flow.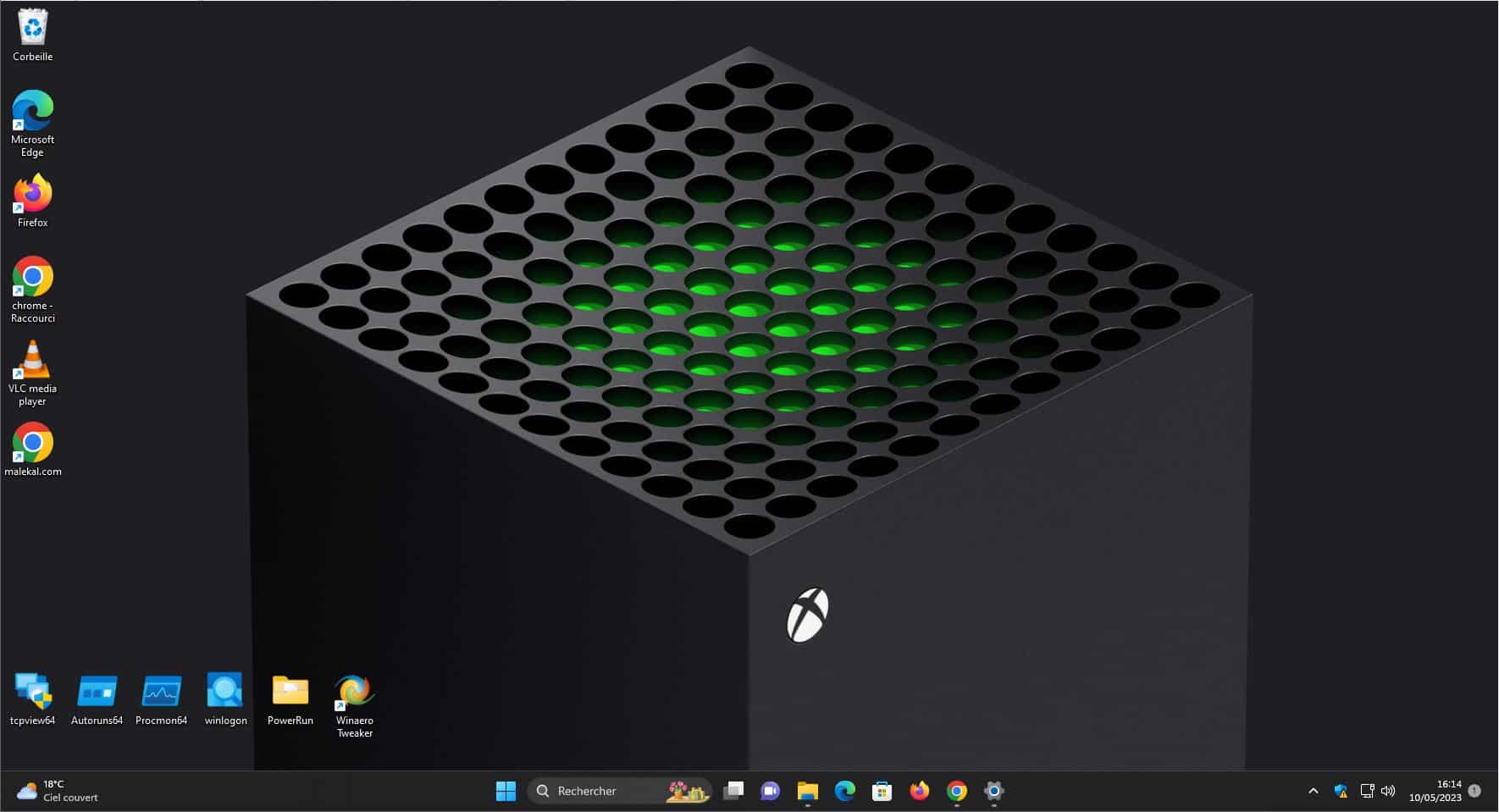 macOS Venture Theme for Windows 11 (paid)
Developers are bringing the flavor of macOS Ventura to Windows 11 by releasing a paid theme. This theme incorporates the icons of macOS Ventura, along with the dock, file explorer skin, search, and more. Notably, the macOS Ventura theme also updates the Windows 11 taskbar, relocating it to the top similar to macOS. If you wish to experience the MacBook skin on your Windows laptop, you can try out this theme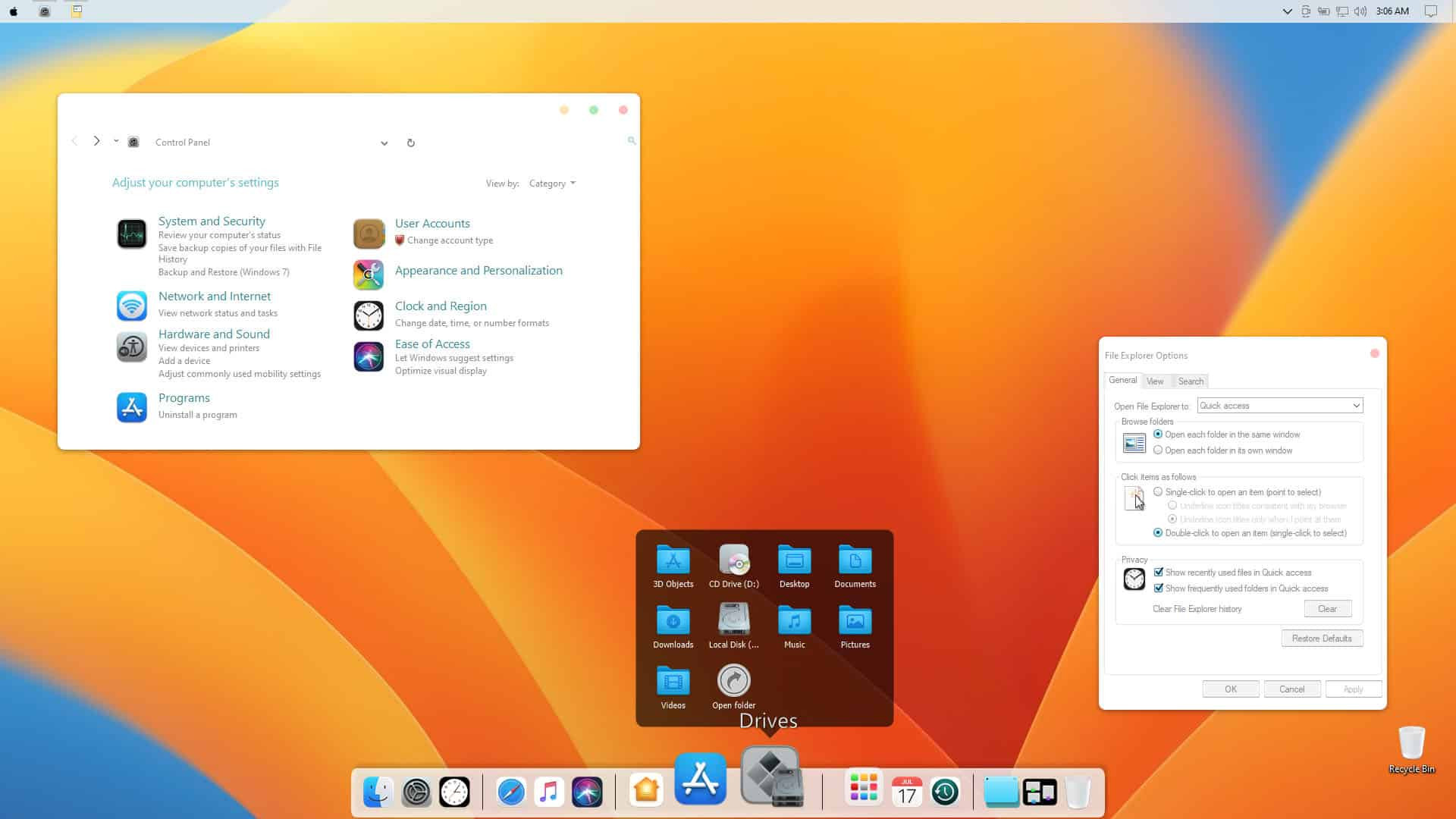 macOS Venture Theme for Windows 11
Coffee Art
If you are one of the many people who enjoy working while sitting in a cafe, why not take it to the next level by downloading this cafe art theme? This desktop theme features 18 high-resolution photos of coffee art, showcasing a variety of designs from cute animals to stylized patterns. Additionally, it comes with a delightful system color for your taskbar.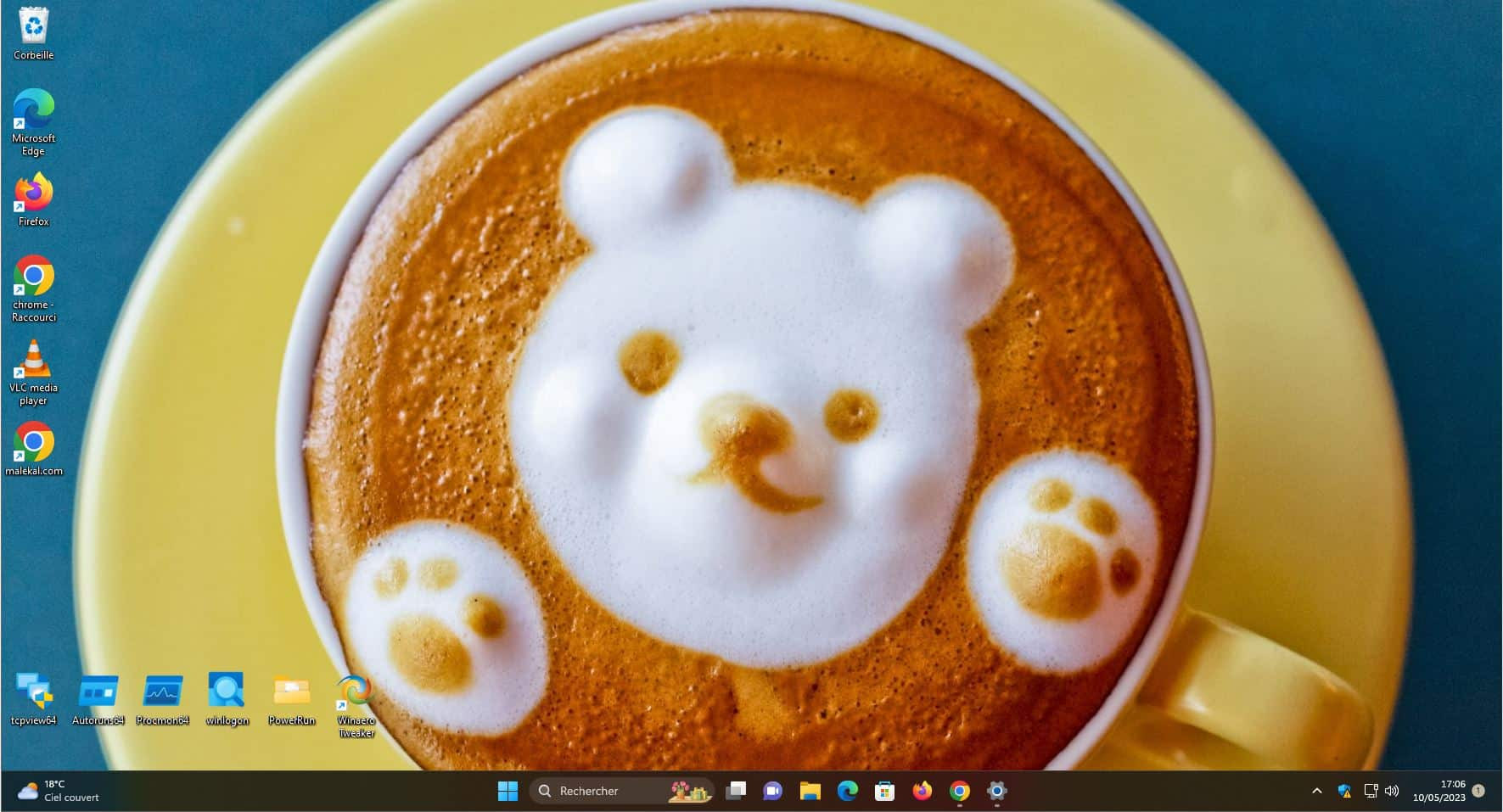 Dark fantasy landscape theme
Fantasy is a means of transcending reality, allowing individuals to experience the allure or charm of a non-existent world. This form of creativity is primarily expressed through literary works, artworks, or fantasy films. Dark fantasy, a subgenre of fantasy, incorporates darker, more ominous themes, blending elements of horror, a sense of dread, and/or a gloomy atmosphere. The Dark Fantasy Landscape theme focuses on imaginary landscapes with a somewhat spooky ambiance and small figures in the background that undoubtedly evoke awe.
This Windows theme includes 16 HD wallpapers and can be a perfect desktop addition for those with an appreciation for dark fantasy art.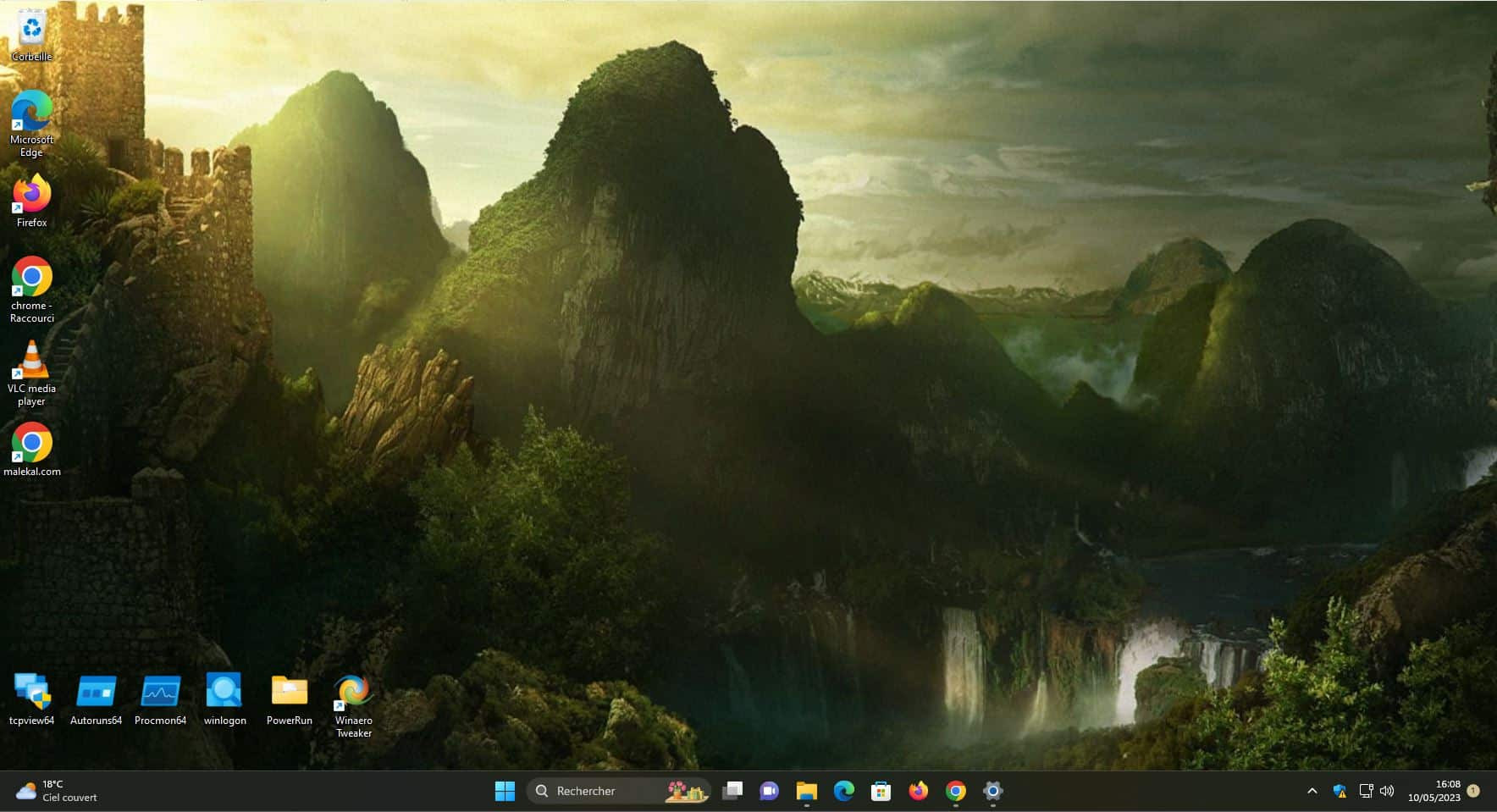 Dark Blue Themes
While you may find the various shades of blue intriguing, it's essential to remember that a world of colors awaits your appreciation. Specific shades of blue may capture your interest, and dark blue, in particular, is often a beloved hue. Its versatility makes it easy to pair with many other colors that you might also cherish.
There's also the possibility that this Windows 11 theme perfectly complements the color of your laptop, becoming the primary reason for choosing it over other wallpapers. You won't regret downloading it.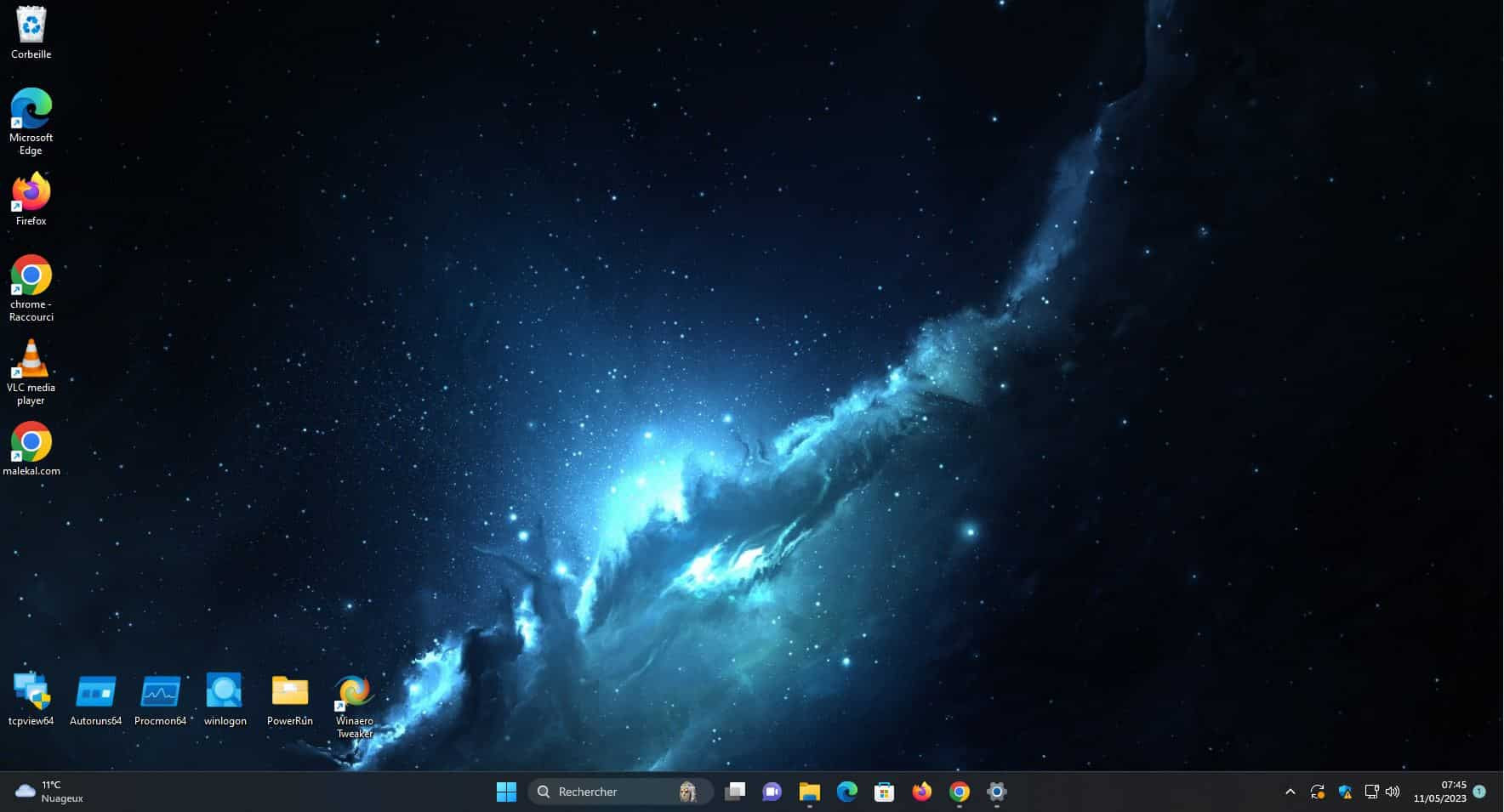 Dark abstract theme
Some ideas, thoughts, and concepts never manifest in physical form. However, there's always a way to convey the message: art. If you appreciate abstract art, you'll find this wallpaper theme extraordinary. Each of the 17 wallpapers showcases a creative blend of various shapes, colors, and textures, aiming to achieve a compelling effect on the viewer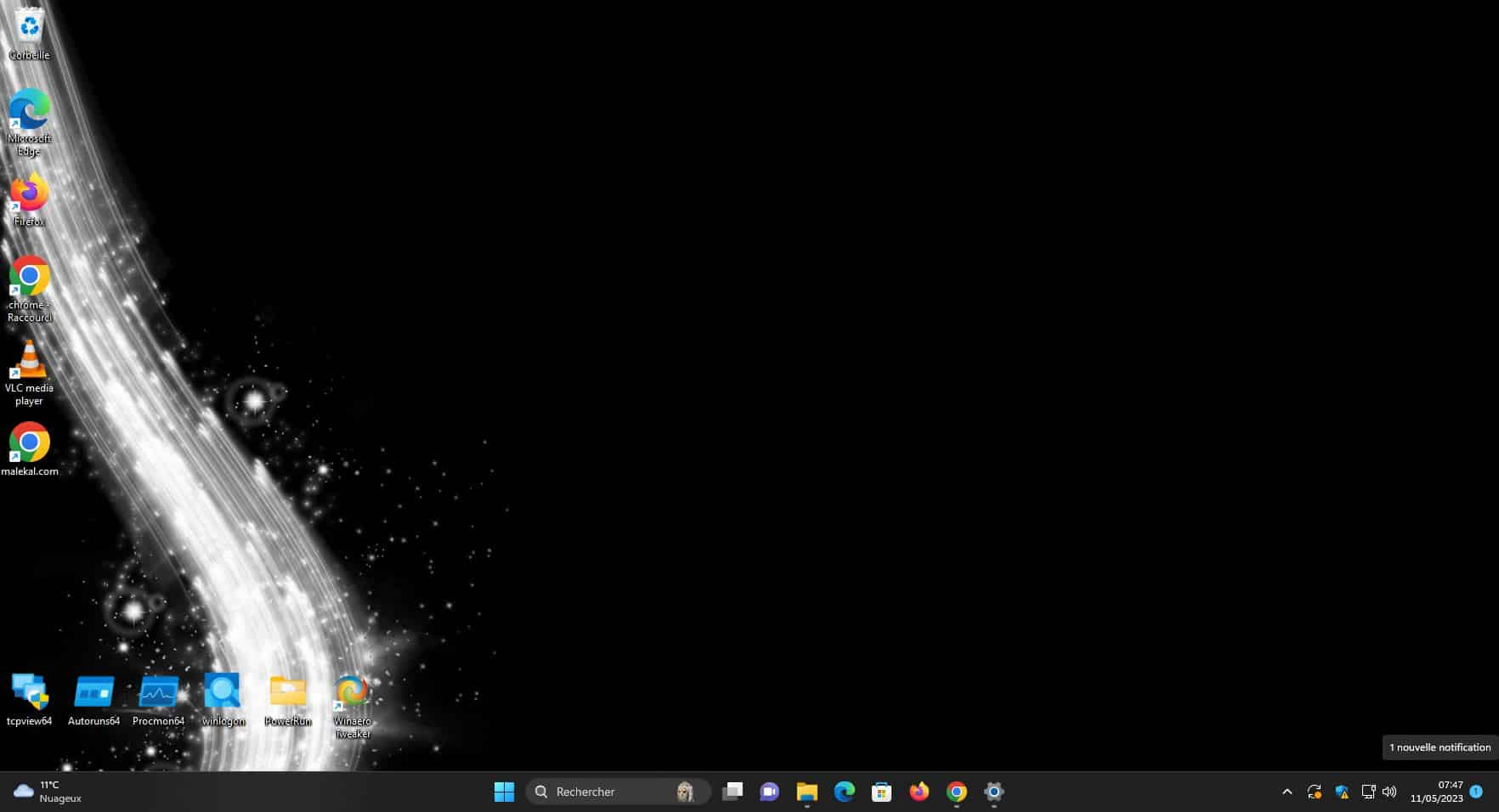 PREMIUM Theme Architectural Structures
Architectural Structures PREMIUM is a desktop theme published by Microsoft, showcasing a collection of high-quality photos capturing the design and colors of modern buildings. All images are presented in stunning 4K resolution and taken from artistic angles, ensuring that they serve the purpose of the wallpaper rather than being generic postcard-like photos.
This ensures that files and folders remain easily discernible when this theme is active, and the mouse cursor doesn't easily get lost in the imagery.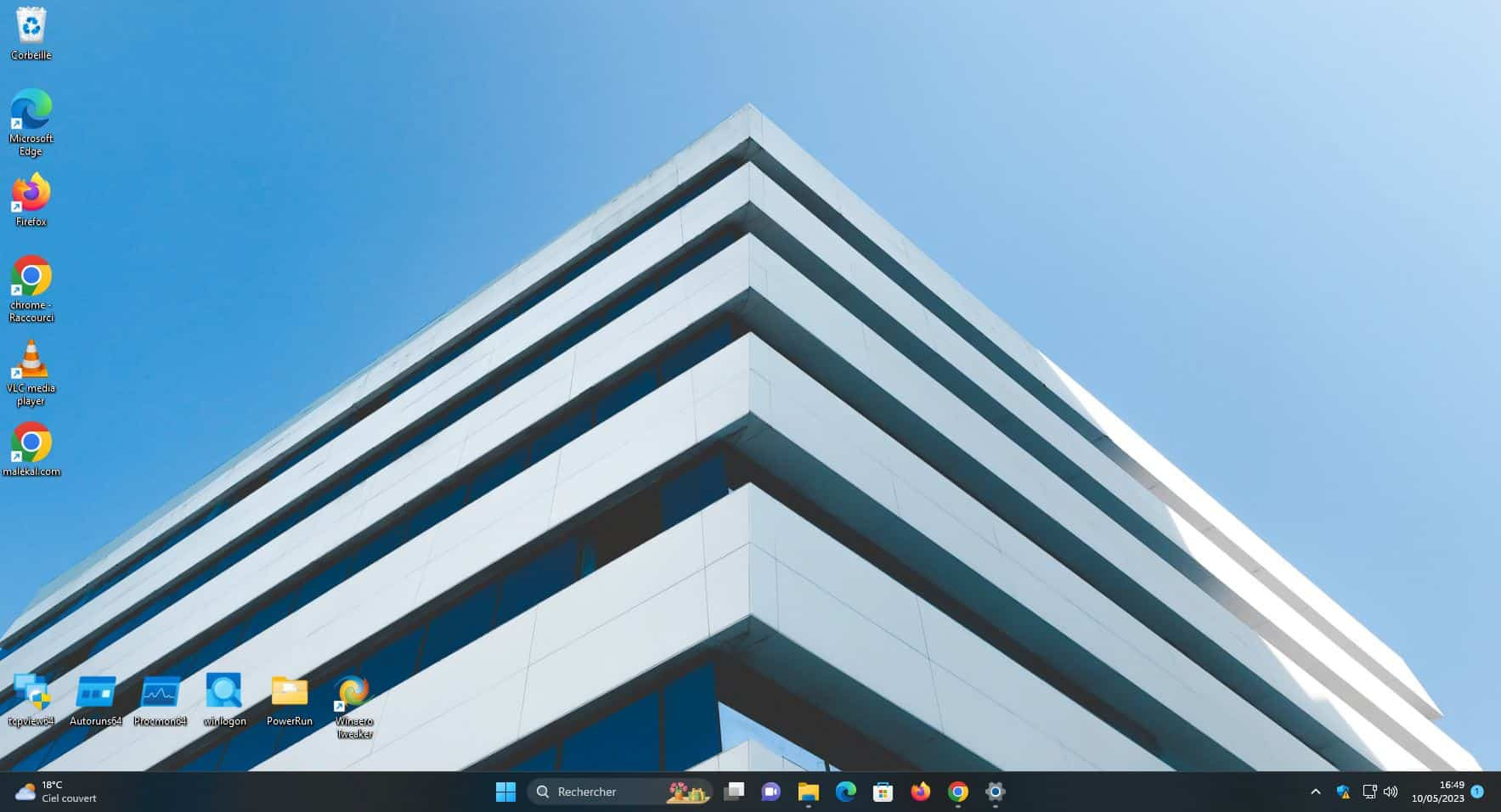 Architectural Structures PREMIUM Theme
Sunset
Much is said about sunsets, but a sunrise can be just as beautiful. If you've never witnessed a sunrise, you'll have no trouble experiencing its beauty through this theme on your computer. Rest assured, this captivating sunrise will awaken your senses and set the tone for a great day.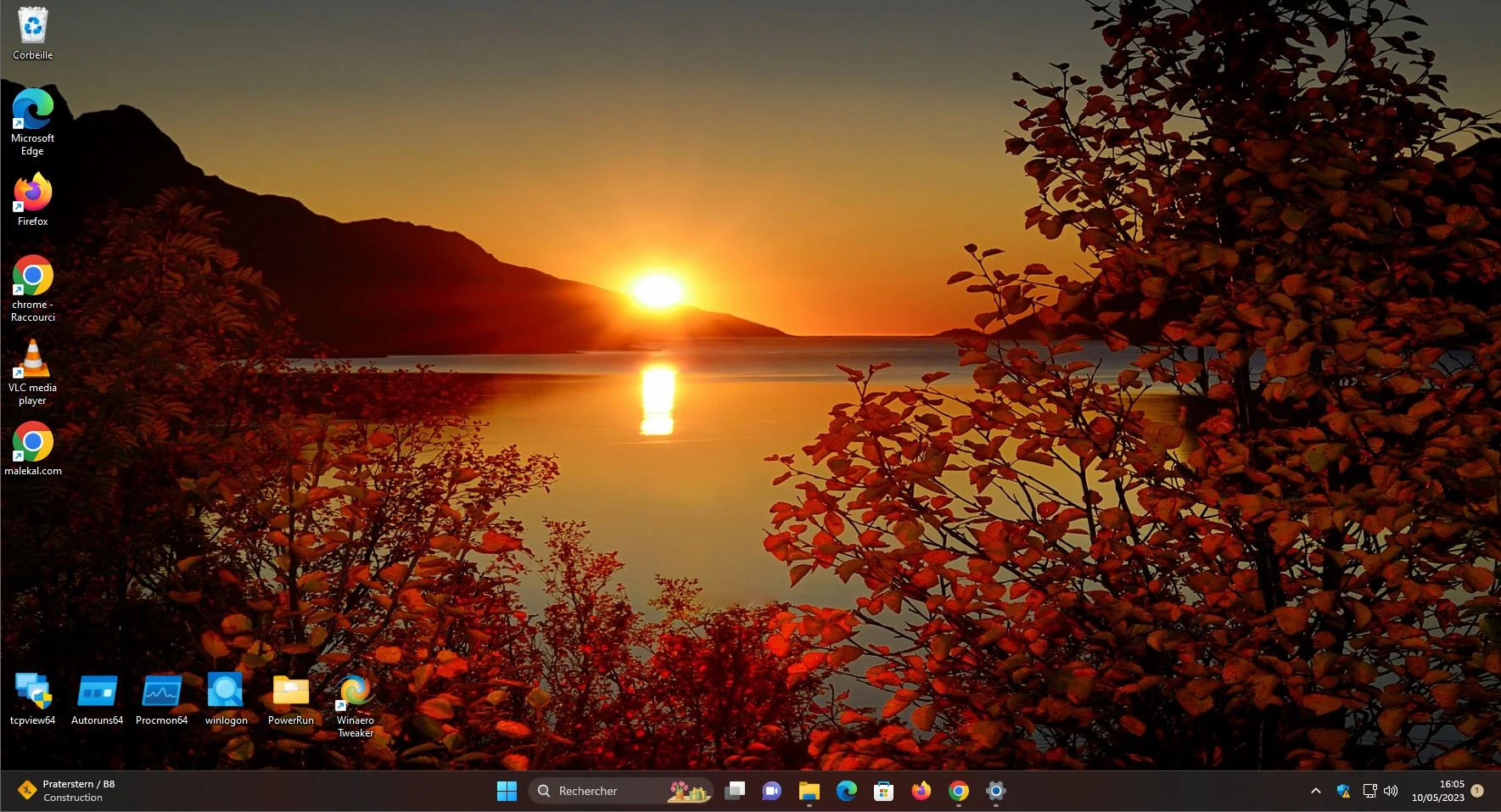 Water theme
Water is often a key indicator of life, and without it, sustaining life would be impossible. The beauty of water lies in its ability to enhance the appearance of various objects we encounter in our daily lives. In this case, water serves as a symbol of life, adorned with different colors to create a visually stunning effect. Rest assured, this wallpaper seamlessly integrates with the rest of your screen, providing a serene and beautiful addition to your computer that is sure to bring a sense of tranquility.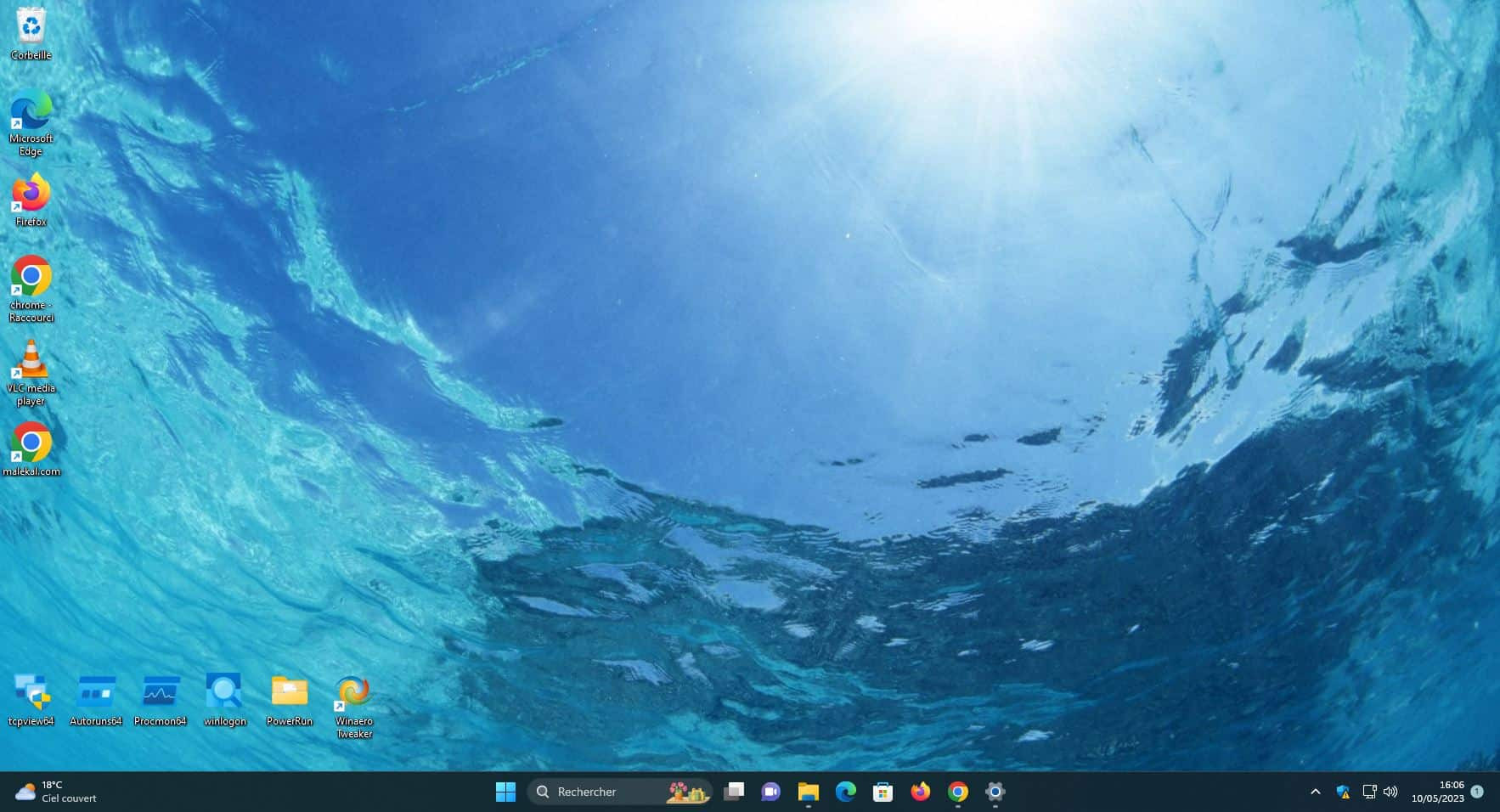 Aurora borealis
The Northern Lights, also known as the Aurora Borealis, are a captivating natural phenomenon that you may find delightful to watch. If you appreciate the beauty of these lights on your computer, rest assured that this theme will seamlessly integrate without any issues. Enjoy stunning wallpapers every time you glance at your screen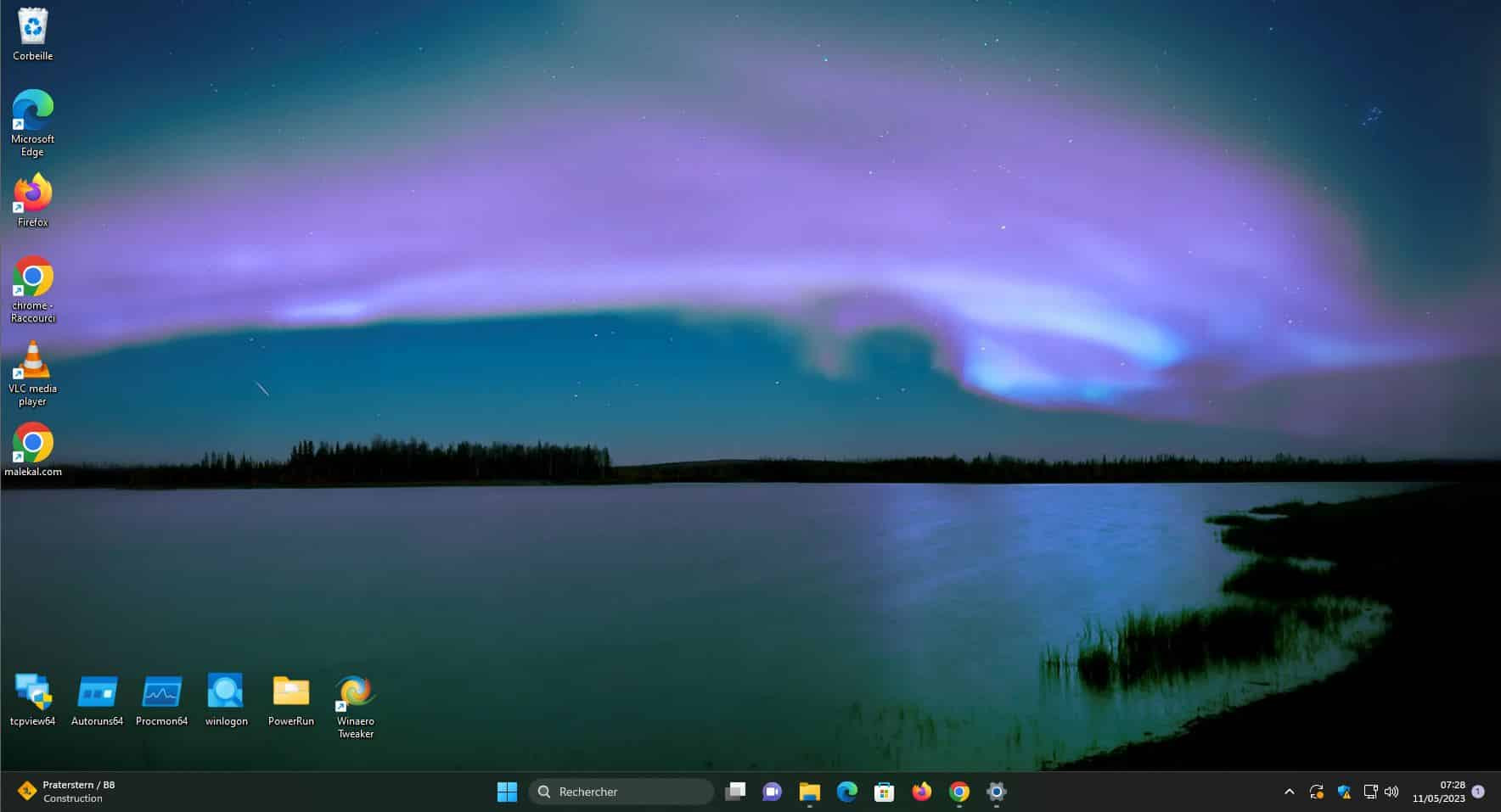 Mountain Lake Theme
The allure of nature in the mountains has always captivated humans. Lakes, forests, and enchanting waterfalls enhance the beauty of these regions. The photography of these mountains becomes even more delightful with the lakes that grace their borders. These lakes create amazing scenes of reflections, capturing the trees and mountains in perfect harmony. This theme pack features beautiful photos of mountain lakes, showcasing mesmerizing scenes of stars illuminating the night sky and creating magnificent lights in the clouds during the day.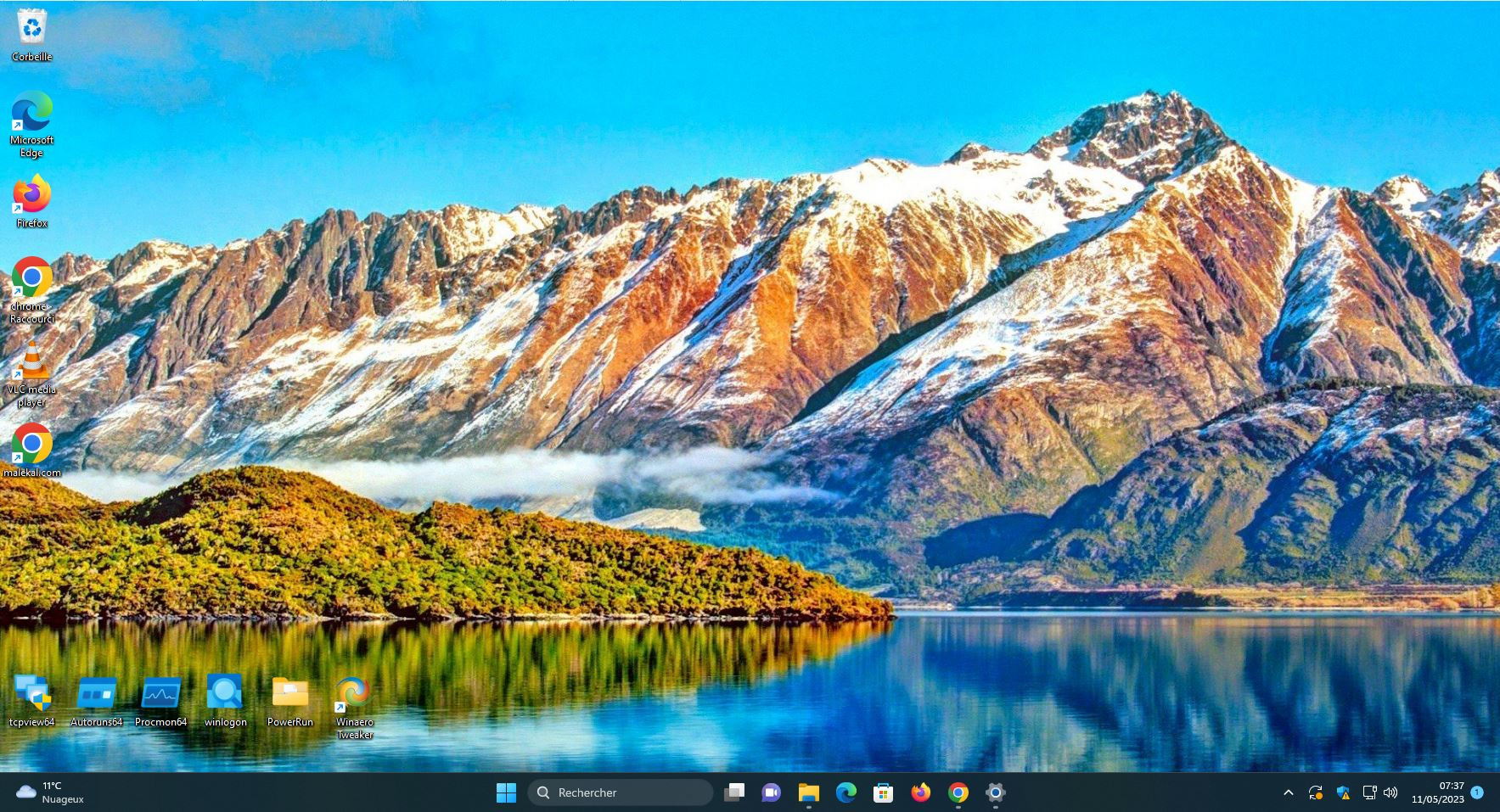 Winter Holiday Glow
Winter Holiday Glow is a theme that showcases nine Christmas images. These high-resolution photos encompass a range of festive scenes, from holiday cookies and lights to pine cones in the snow and cinnamon sticks.
While the choice of orange as the system color may seem unusual, it can be easily modified in the theme settings to suit personal preferences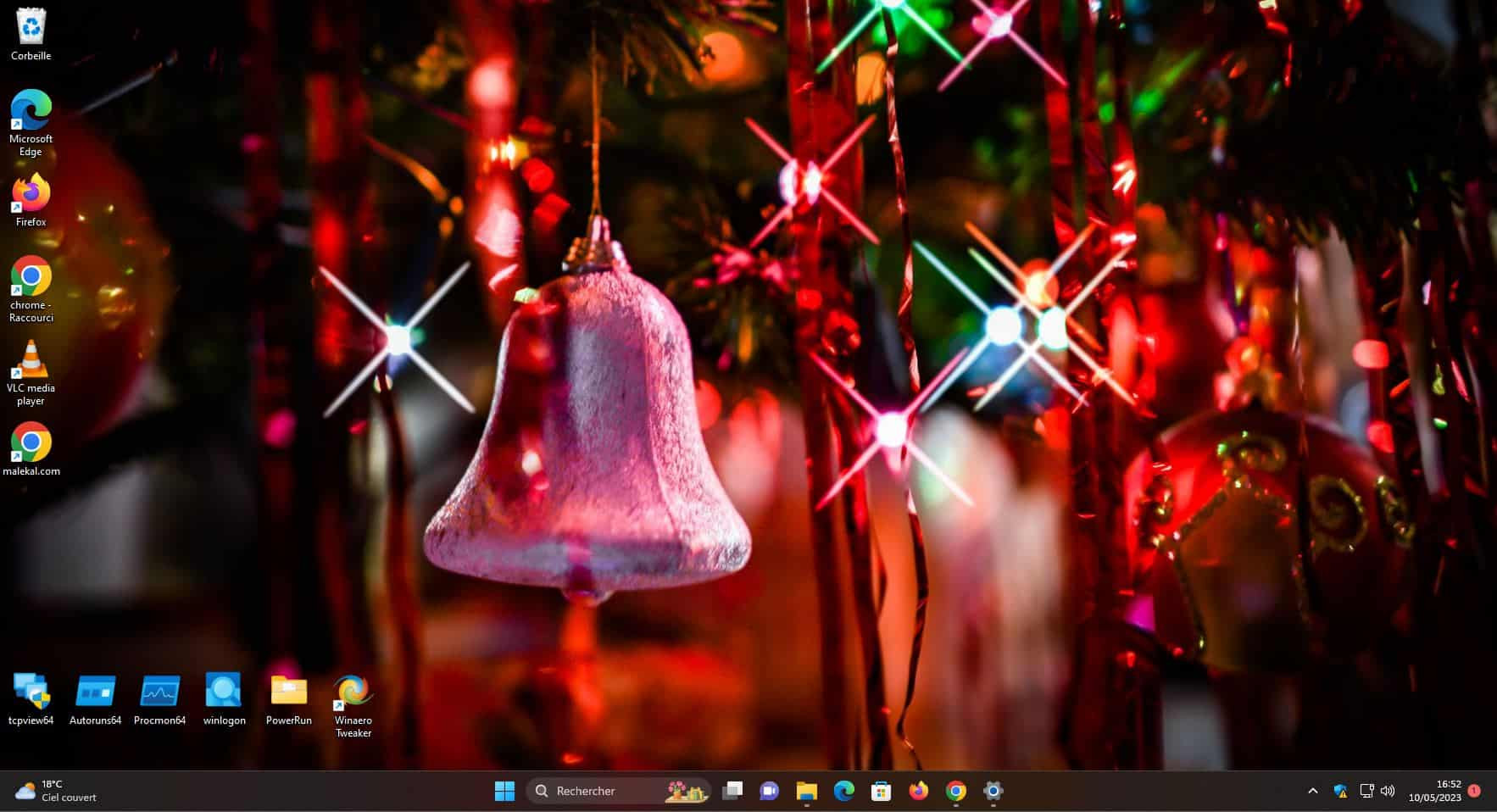 Springtime Art
Springtime Art, as the name suggests, is a desktop theme that incorporates spring elements such as cherry blossoms, tulips, butterflies, rainbows, and lush green valleys. The theme comprises 18 hand-drawn illustrations, each radiating a bright and cheerful aesthetic. This theme is designed to appeal to both children and adults seeking to infuse more positivity into their computer experience.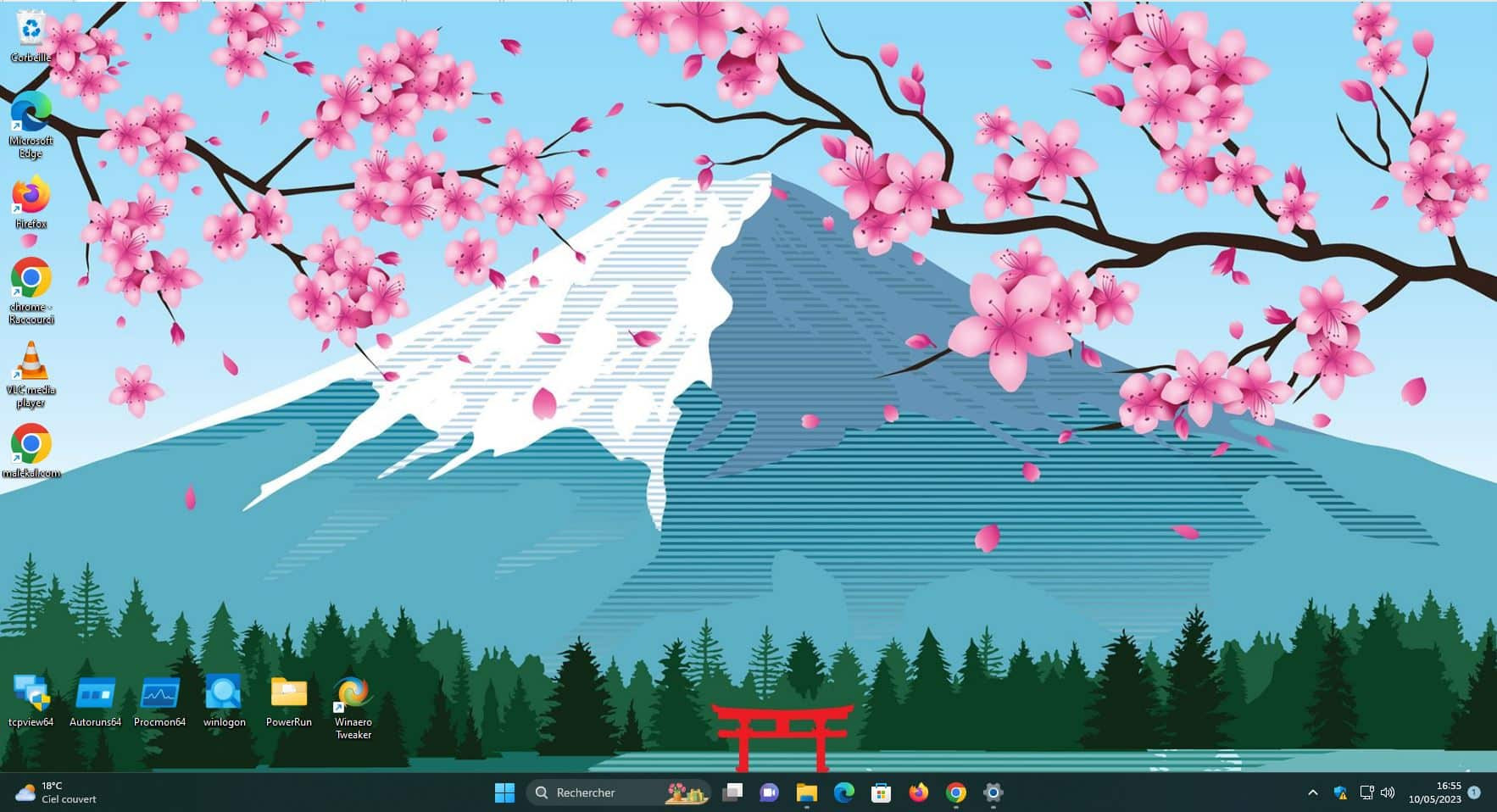 National parks of the world
World National Parks, once a beloved theme for Windows 10, is now available for Windows 11 as well. The theme includes 18 high-quality images showcasing spectacular national parks from around the world. It remains completely free and can be easily downloaded directly from the Microsoft Store.
In the sky
If you miss the experience of long night flights, 'Up in the Sky' is the perfect choice for you. Microsoft presents this theme, featuring sixteen high-resolution photos capturing the landing strip, aerial views, airplane window scenes, and more. This theme utilizes a light background for the Start menu and a blue-gray accent for apps and settings.
You can easily download this theme from the Microsoft Store, requiring only 14MB of data."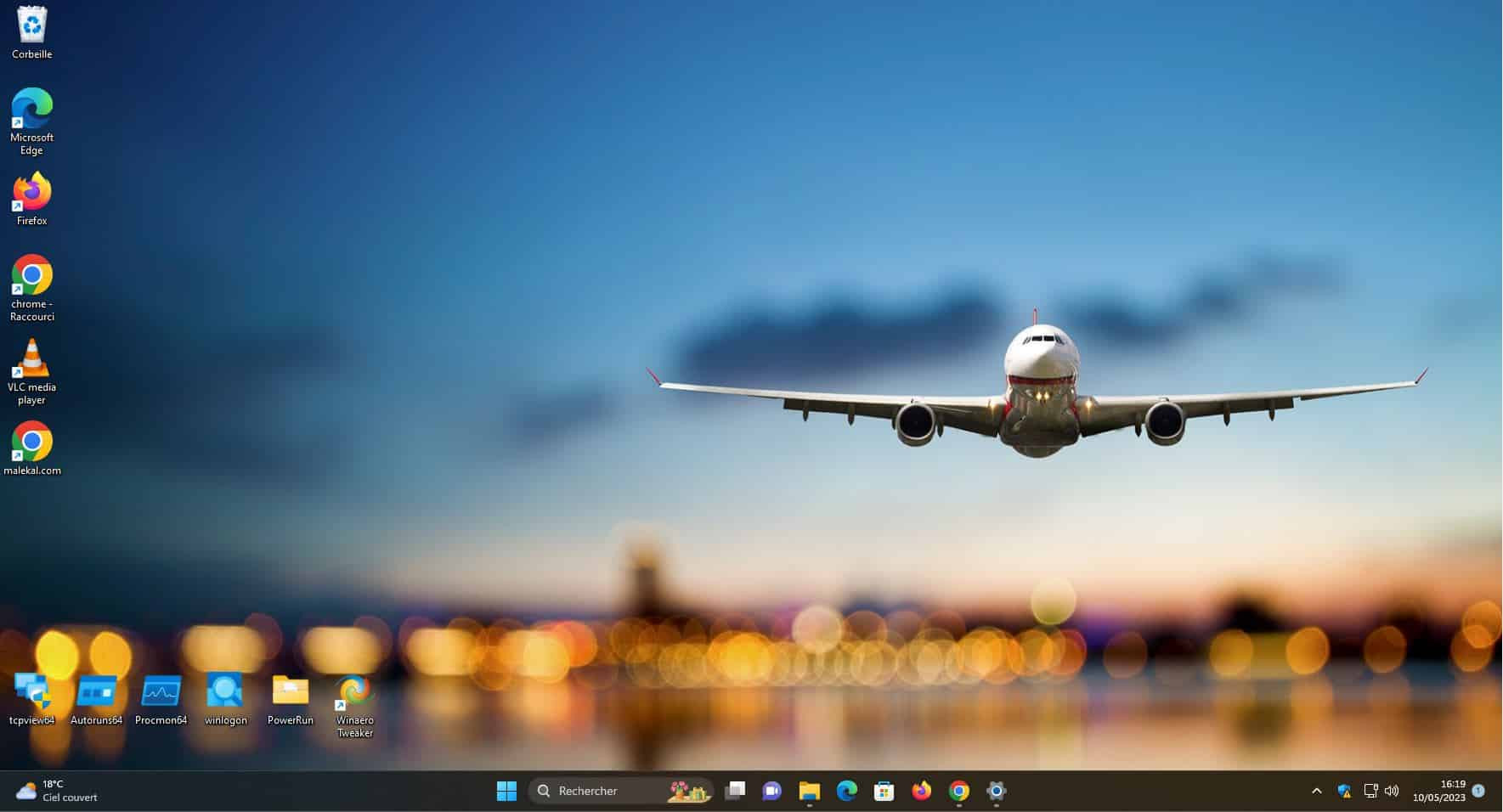 Beach Time PREMIUM
Beach Time PREMIUM stands out as one of the finest beach themes available for Windows 11. This premium theme comprises 15 idyllic 4K images, perfect for those who wish to give their desktop a refreshing and clean appearance. With this theme, you have the option to set up a slideshow, allowing the images to change automatically at regular intervals, creating a dynamic and visually appealing desktop experience.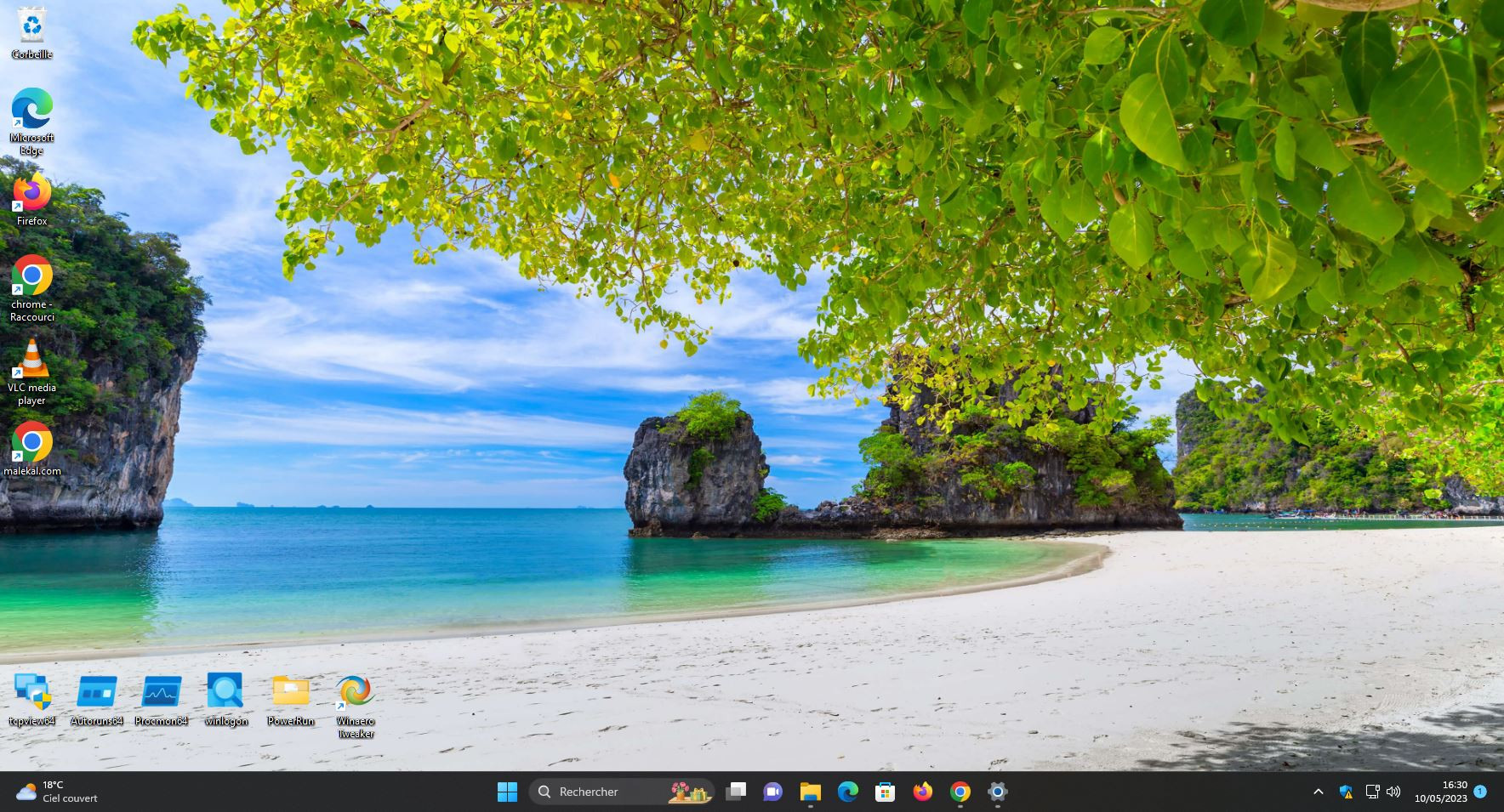 Cosmic beauty
This free Windows 11 theme comprises 20 spectacular space photos featuring strange planets, nebulae, black holes, quasars, stars, and much more. Experience the awe of the cosmos by downloading 'Cosmic Beauty' directly from the Microsoft Store.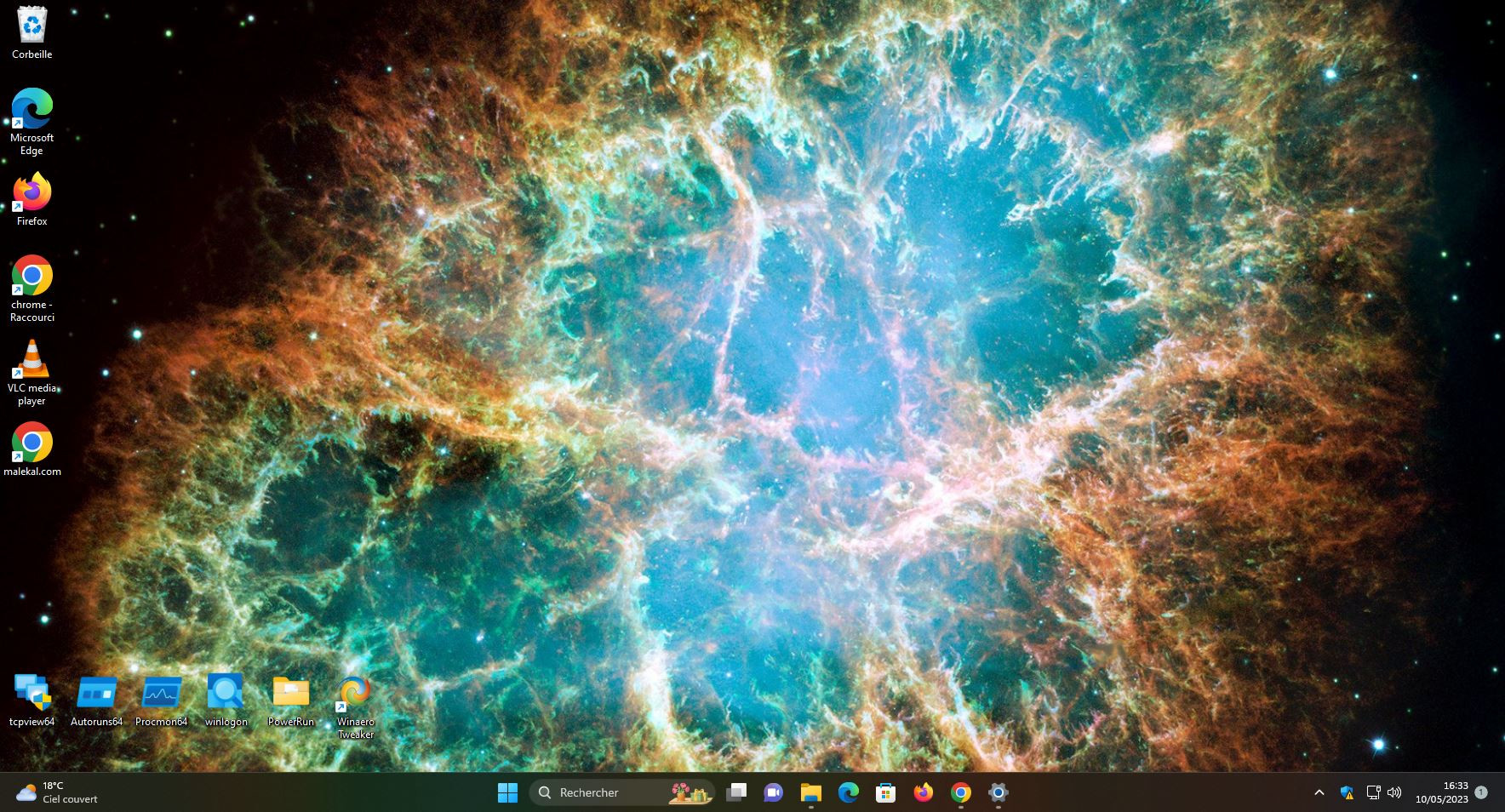 Soft Light Skin for Windows 11
For those seeking a minimalistic desktop appearance, the Soft Light Skin offers a refreshing alternative. This third-party theme can be sideloaded onto your Windows 11 laptop or PC, providing a new aesthetic. The theme features a light gradient wallpaper, with a pink color accent applied to items in File Explorer, Start Menu, Taskbar, and more. Additionally, red and green colors are incorporated into the navigation icons and menu styles, enhancing the overall visual experience.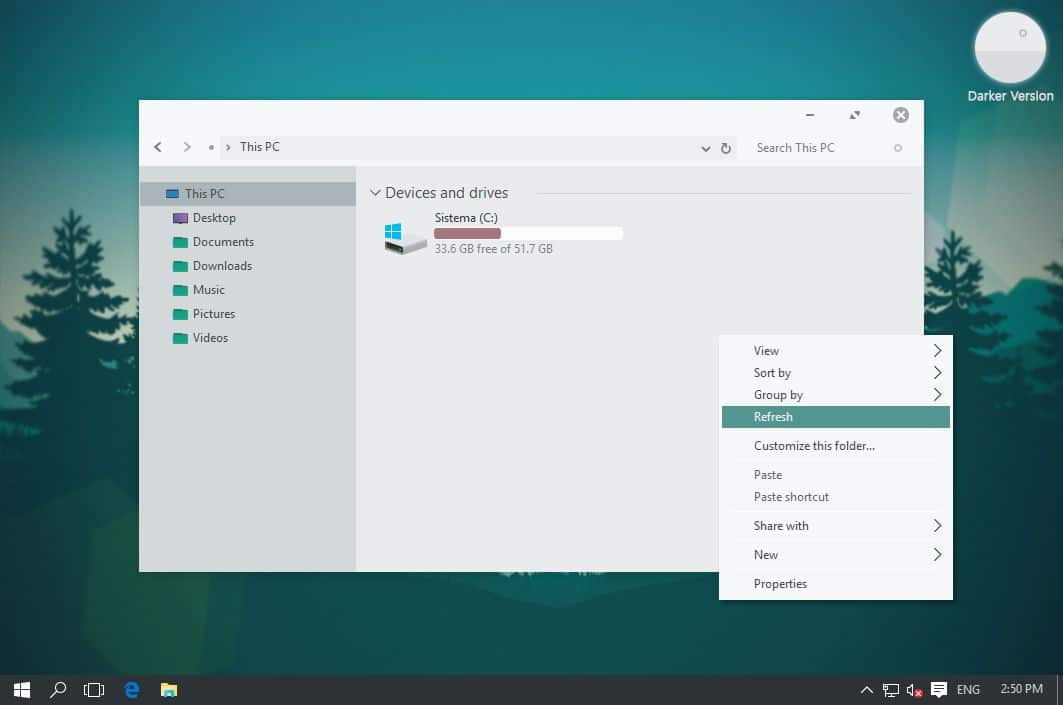 Soft Light Skin for Windows 11
Windows Throwback
The Windows Throwback theme, ranking fifth in the list of best themes for Windows 11, aims to evoke nostalgic memories. As suggested by the name, this theme includes snapshots of Microsoft's old PC, a recreated floppy drive wallpaper, and more. Notably, this theme is exclusively designed and published by Microsoft, available for free download from the Windows Store.
For Windows enthusiasts, the Windows Throwback theme is a must-try, weighing in at only 11 MB and featuring a dark texture for the Start menu.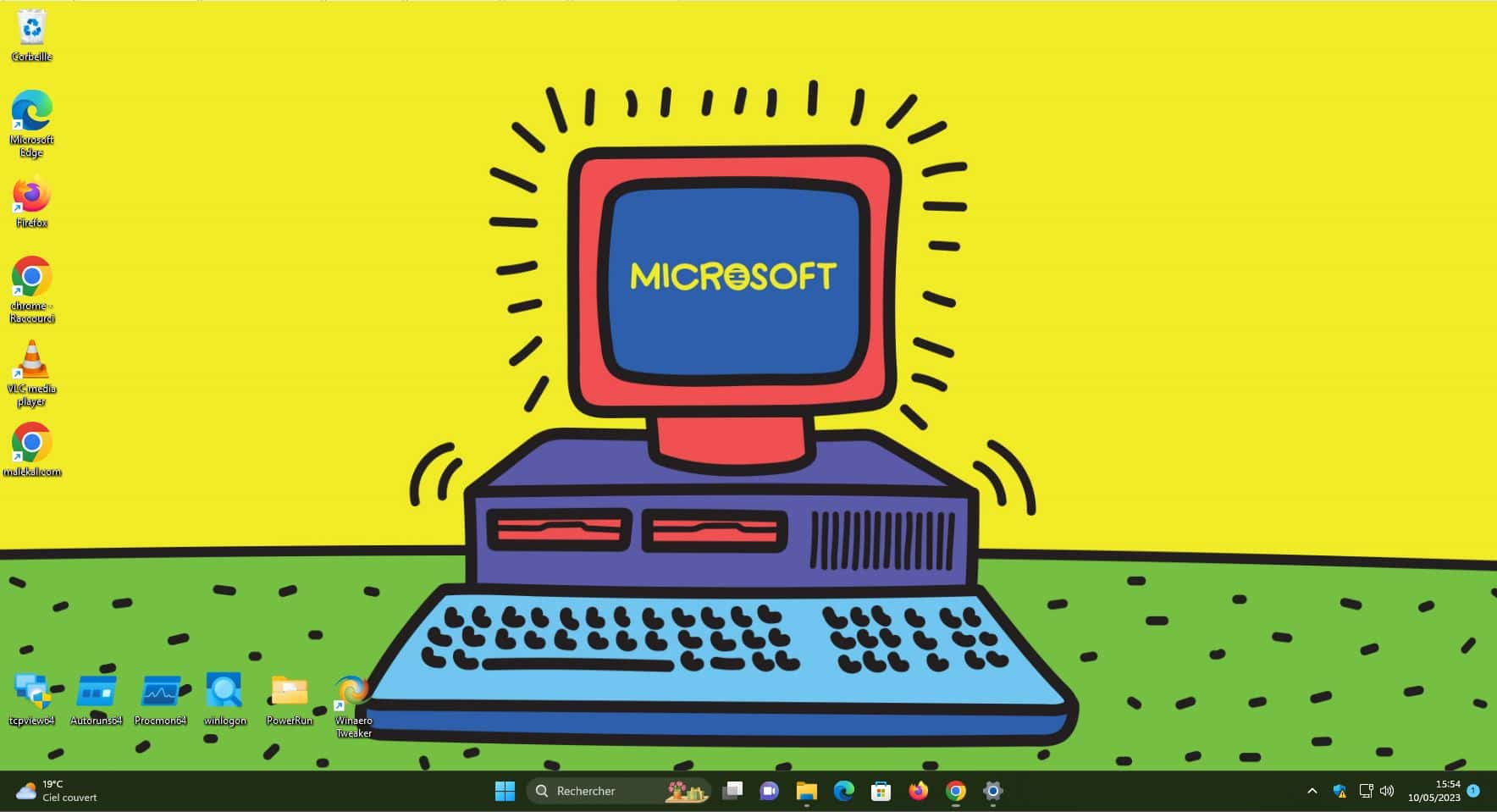 Fortnite
The Fortnite Theme for Windows 11 is designed for fans of the game that has undergone significant changes since its release. As a battle royale game that also tests building skills, Fortnite enthusiasts can extend their experience to the desktop. The theme includes 15 wallpapers from the game, creating a cool aesthetic for your desktop. Check out the Fortnite theme to enjoy the game's vibes even when you're not playing.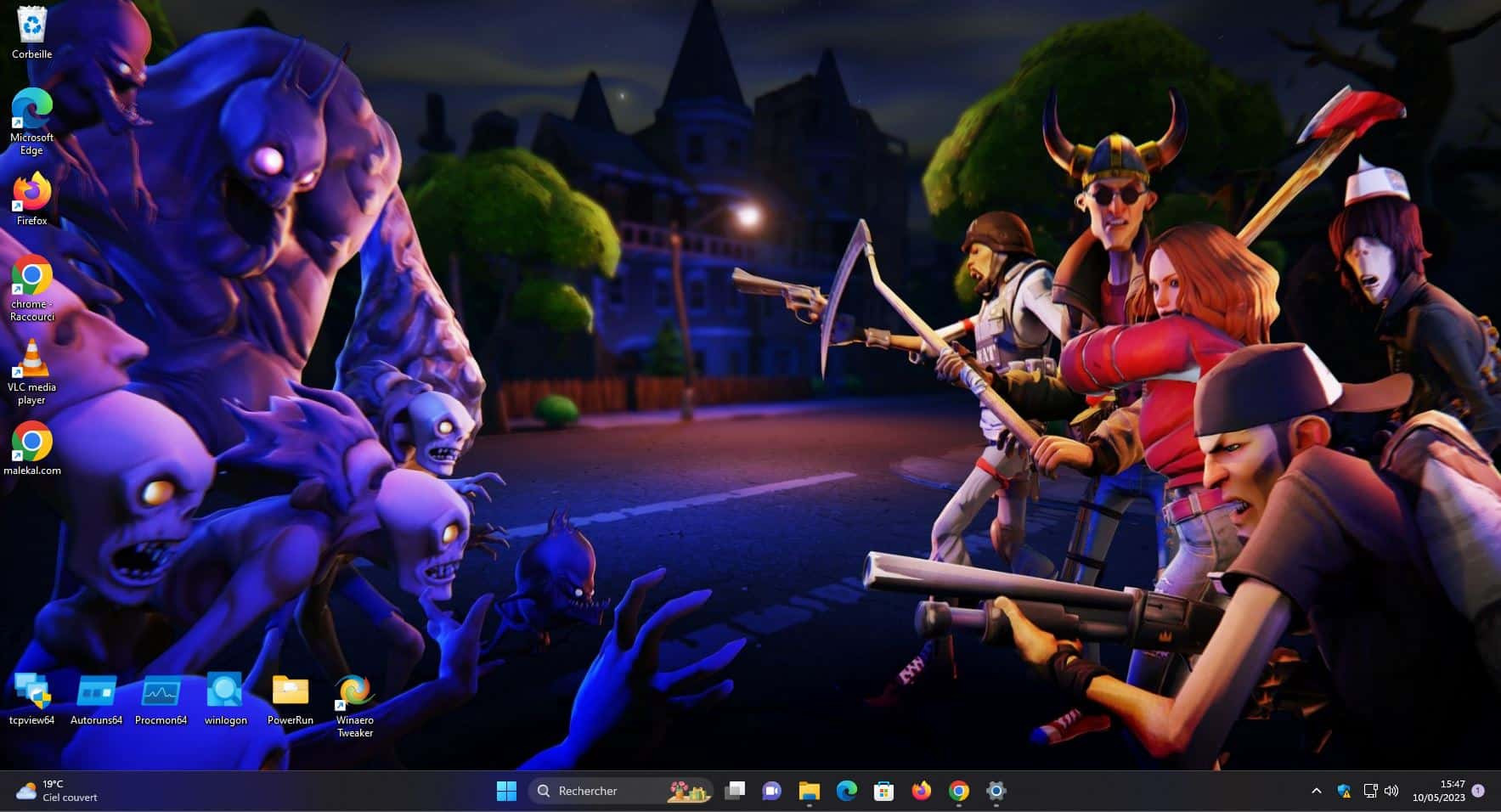 Overwatch
The Overwatch-themed Windows 11 theme is inspired by the popular game where the world grapples with global crises. In the game, a special team of heroes known as 'Overwatch' is assembled from individuals around the world to restore peace in the face of these crises. Although they initially succeeded in bringing about peace for decades, their influence has waned over time. Today, the world is once again in crisis, and both old and new heroes are called upon to bring an end to these challenges
Star Wars
Immerse yourself in the timeless battle between good and evil in the Star Wars universe with this theme pack. Designed for the millions of fans, it features a collection of 33 HD wallpapers showcasing numerous artworks and images from the epic saga. For the die-hard fans, the theme captures iconic characters and key moments in the Star Wars story, making it a must-have for any enthusiast.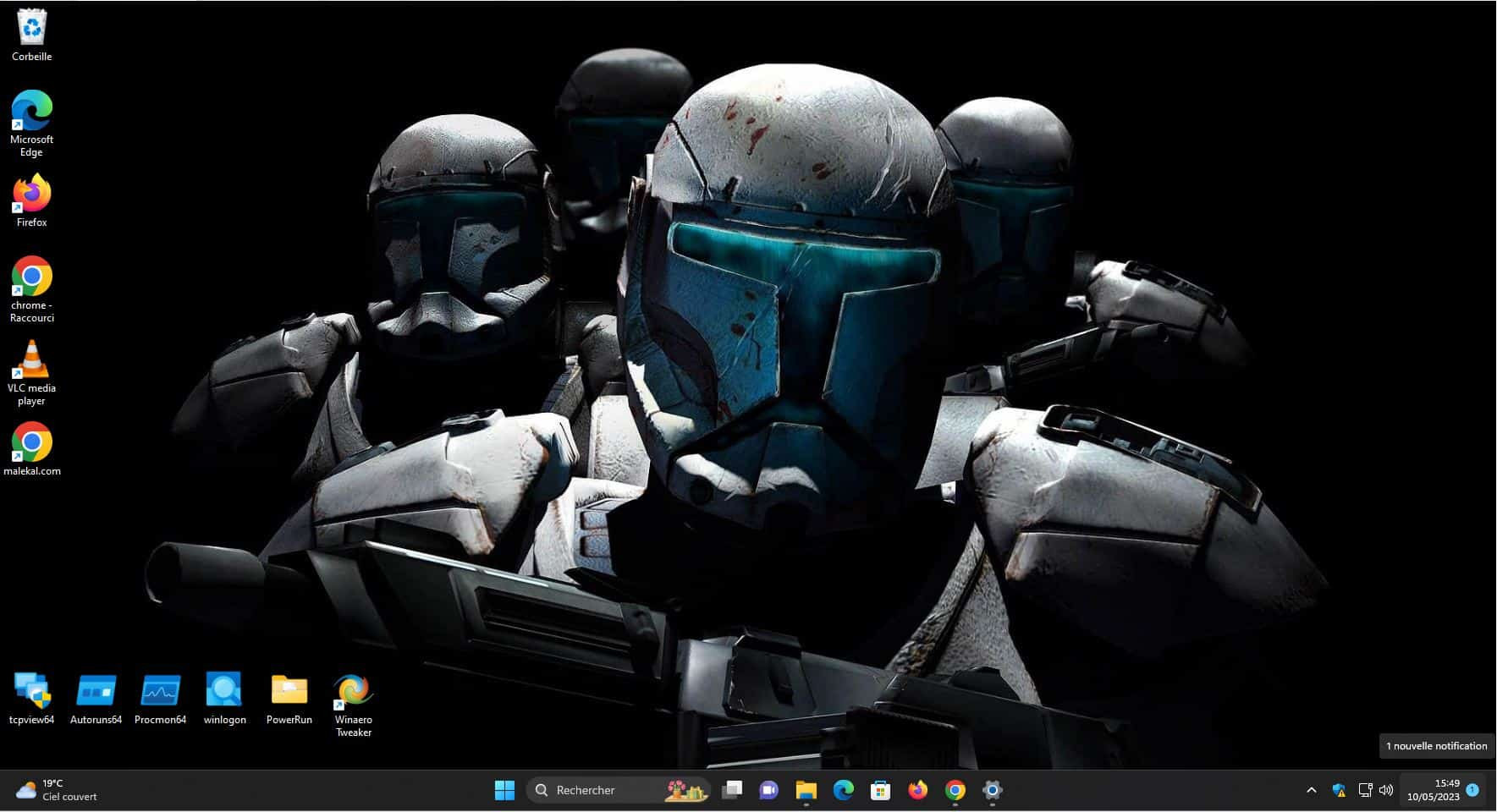 One Piece
This cartoon series, undoubtedly watched whenever available due to its captivating stories, holds a special place in your memories. If you cherished certain episodes for various reasons, you'll appreciate having all the characters clearly depicted on your screen. Matching the screen background with their serious poses can truly bring your screen to life. Relive their stories and more with these characters gracing the background of your desktop.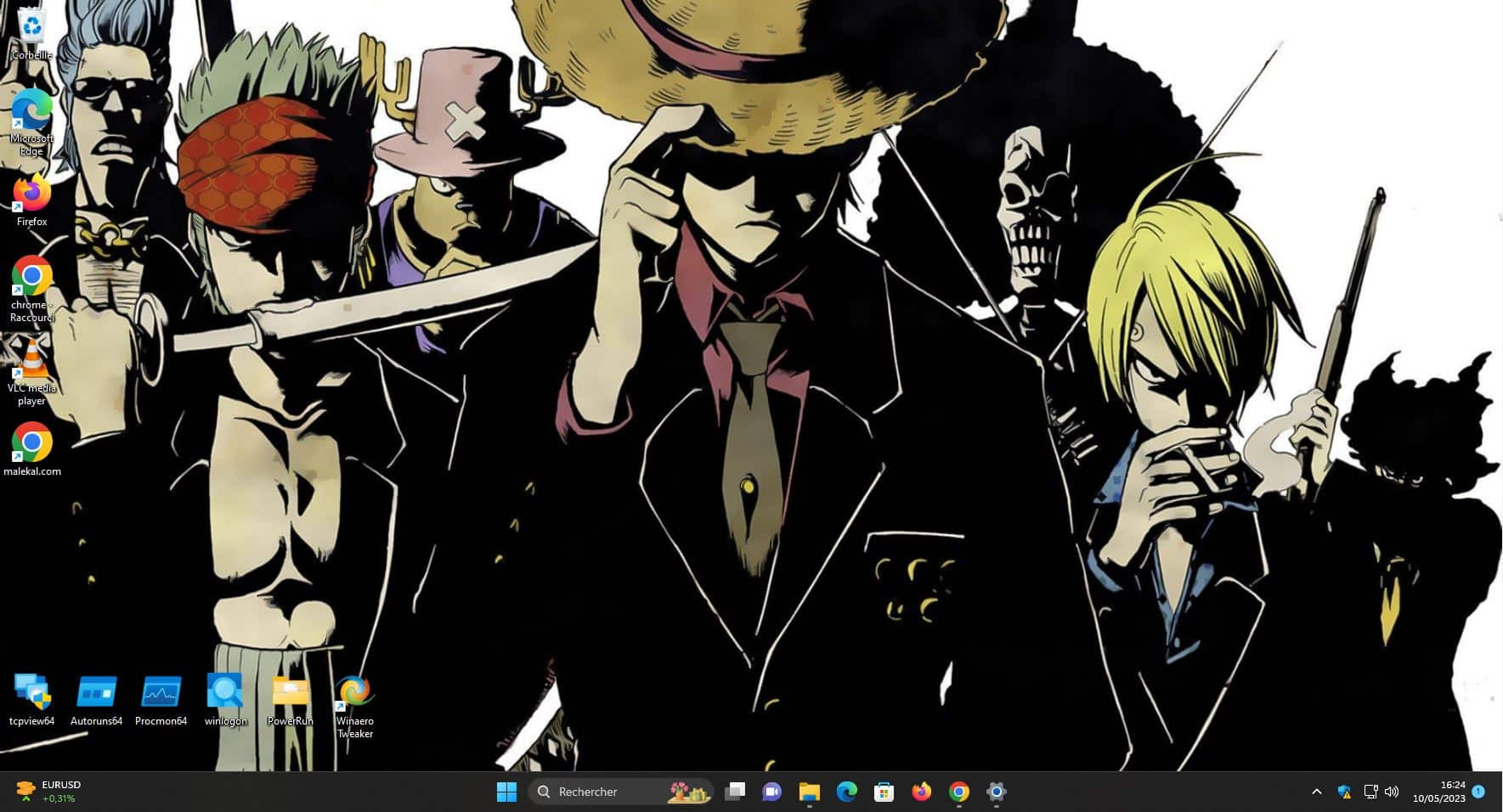 Goku (Dragon Ball)
Many who grew up in the 90s will undoubtedly recognize Dragon Ball Z, with Goku being one of the most iconic characters. This powerful wallpaper features bright colors, ensuring it catches your eye, especially in the dark, providing a standout look for your laptop. While orange may not complement every color, the character alone is enough to bring joy and nostalgia.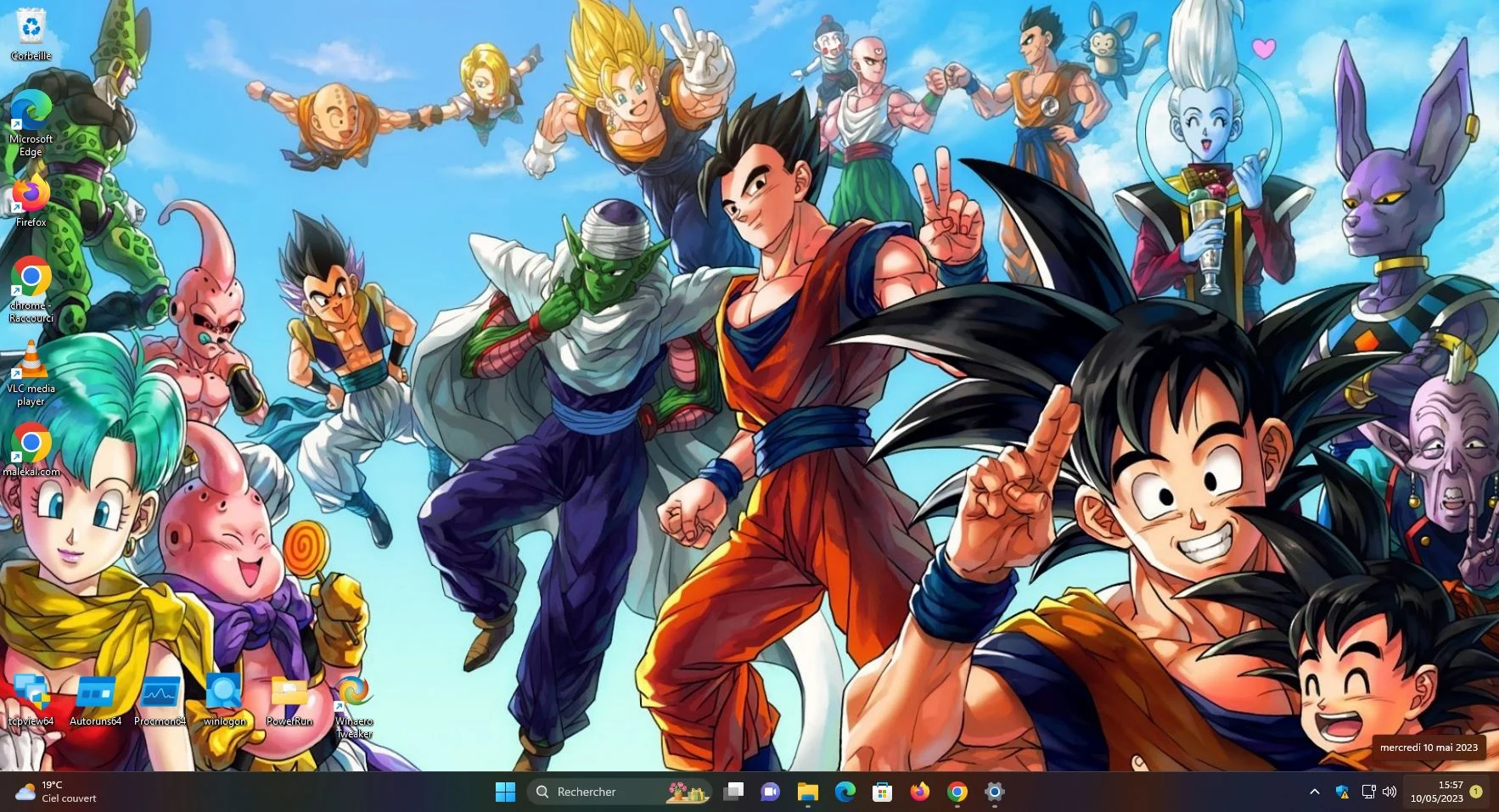 Totoro
Many people proudly consider themselves big fans of Totoro, undoubtedly captivated by its adorable appearance. If you enjoy watching Totoro in the anime series, you'll likely adore seeing it as the centerpiece of your wallpaper. This theme brings the character to life in various settings, offering everything a devoted fan could desire. If you're a big fan of Totoro, this theme has everything you need to celebrate your love for this beloved character.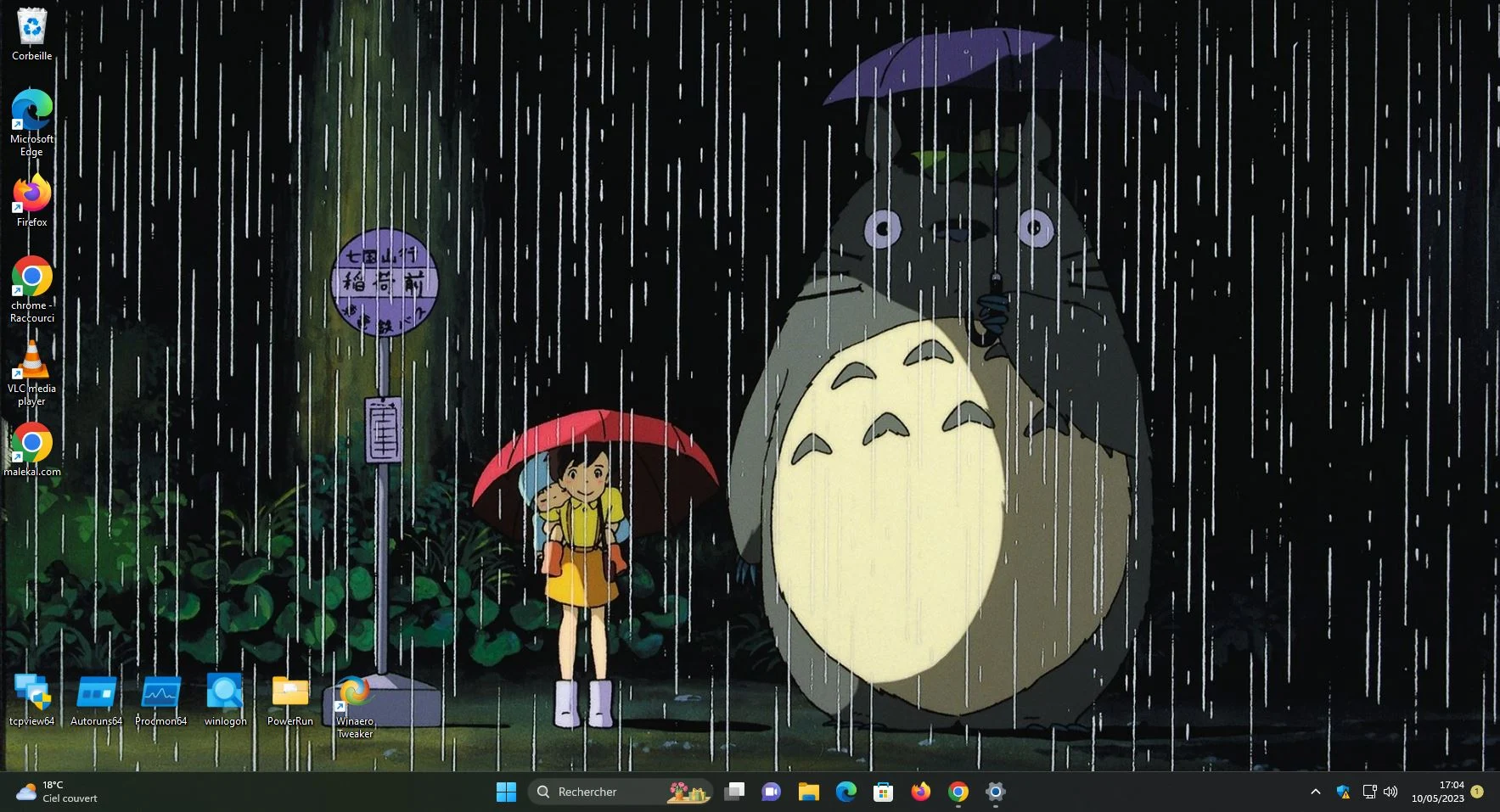 Big
I am Groot! Groot says hello to you. Groot, the quietest character in the Marvel Cinematic Universe, is a talking tree portrayed by the one and only Vin Diesel. Groot is an integral part of the Guardians of the Galaxy franchise, communicating solely with the phrase "I am Groot," understood only by Rocket Racoon in the films.
Here are some cute Groot-themed wallpapers – Groot himself encourages you to take them!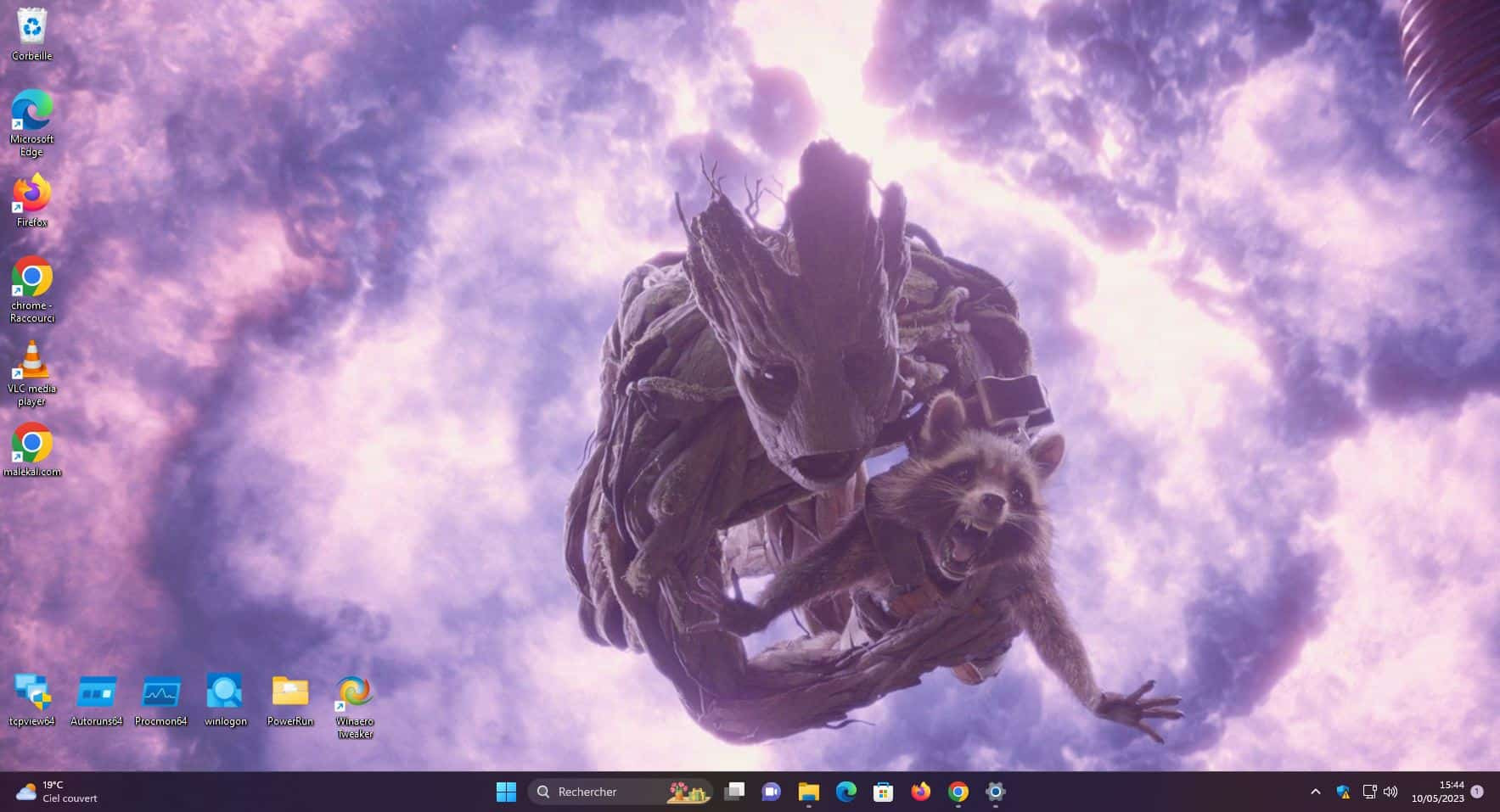 The Witcher
If you're a fan of both gaming and movies, here's a Windows 11 theme that encompasses both worlds. The Witcher, a popular game, has been adapted into a web series. This theme for Windows 11 features a collection of 10 wallpapers from The Witcher series starring Henry Cavill. While the theme doesn't alter the icons and slider, you can still use custom skin packs to achieve a complete visual transformation.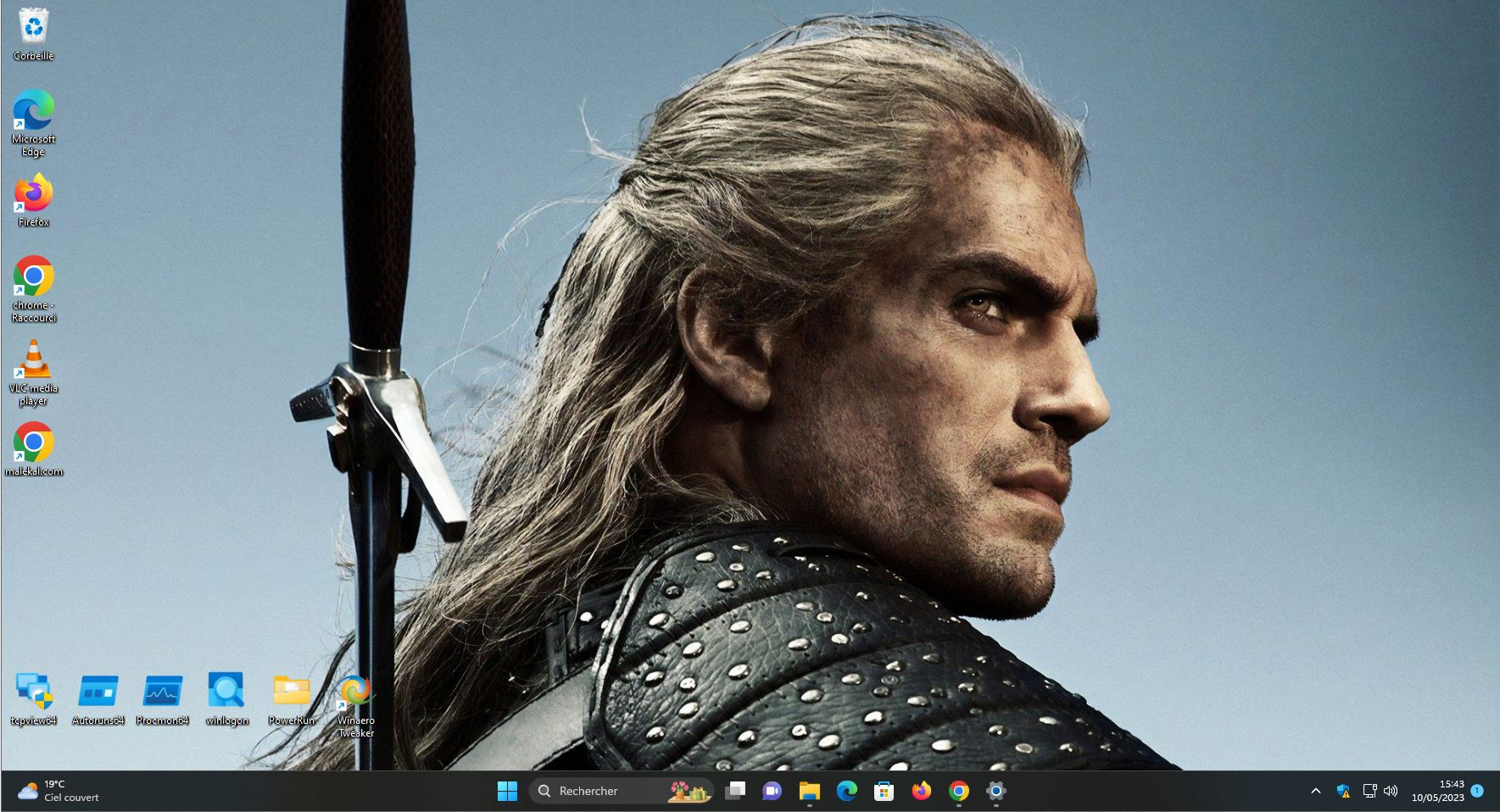 Theme on Paris
When we talk about Paris, the immediate image is one of accordion tunes and the contagious 'joie de vivre' that emanates from every street and corner of the city. It's rightfully called the most romantic city in the world, and the old town has the power to transport you to a different reality.
With 17 HD wallpapers showcasing the view of the Eiffel Tower, having them on your desktop will almost make you taste croissants and coffee in the morning. Don't hesitate to illuminate your screen with the enchantment of the City of Lights.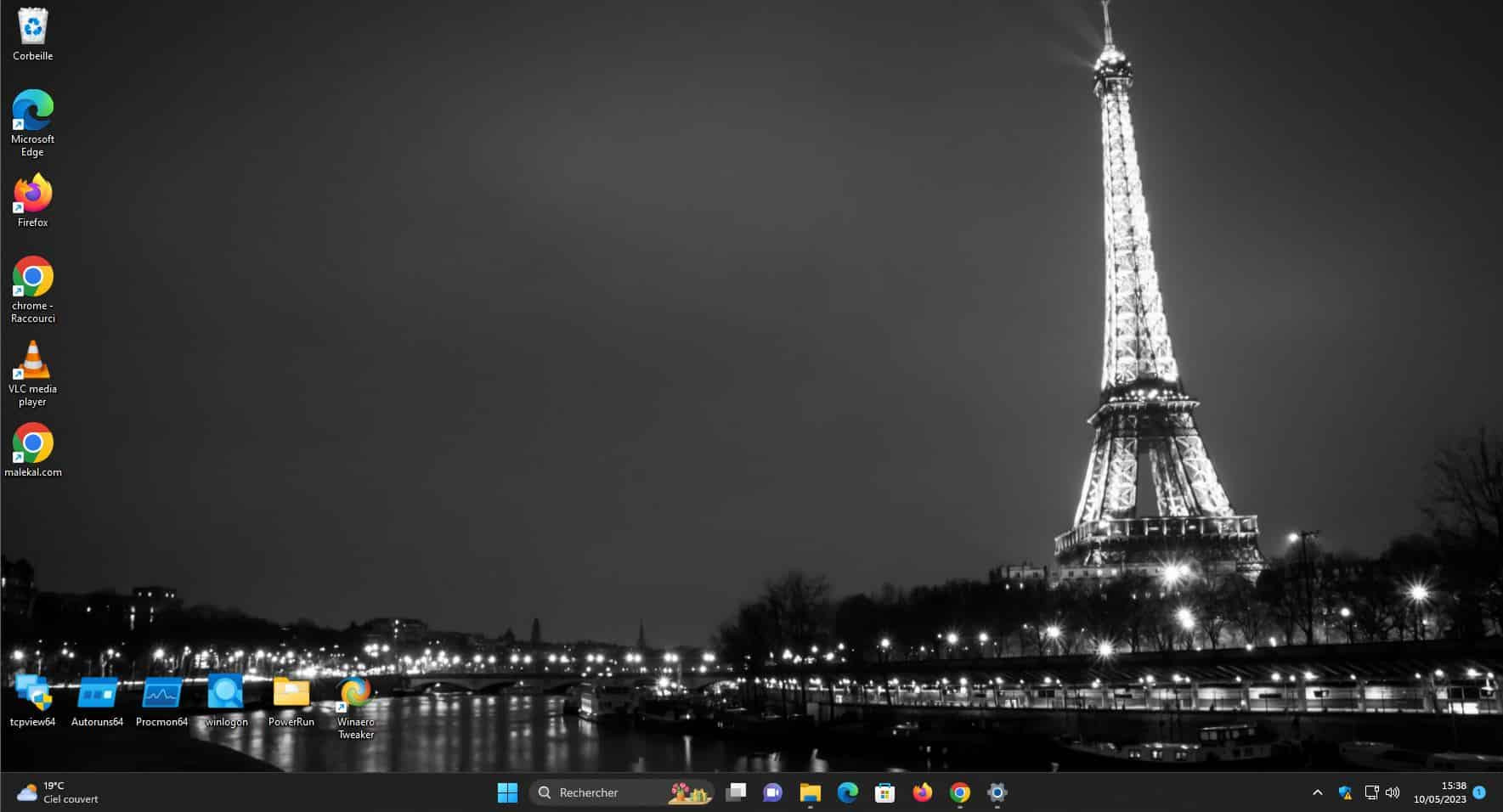 Polar animals
The name says it all – the Polar Animals theme features visually impressive images of snow leopards, polar bears, snowshoe hares, and other snow animals. If you're yearning to feel the winter vibes on your desktop, this well-designed theme is worth exploring.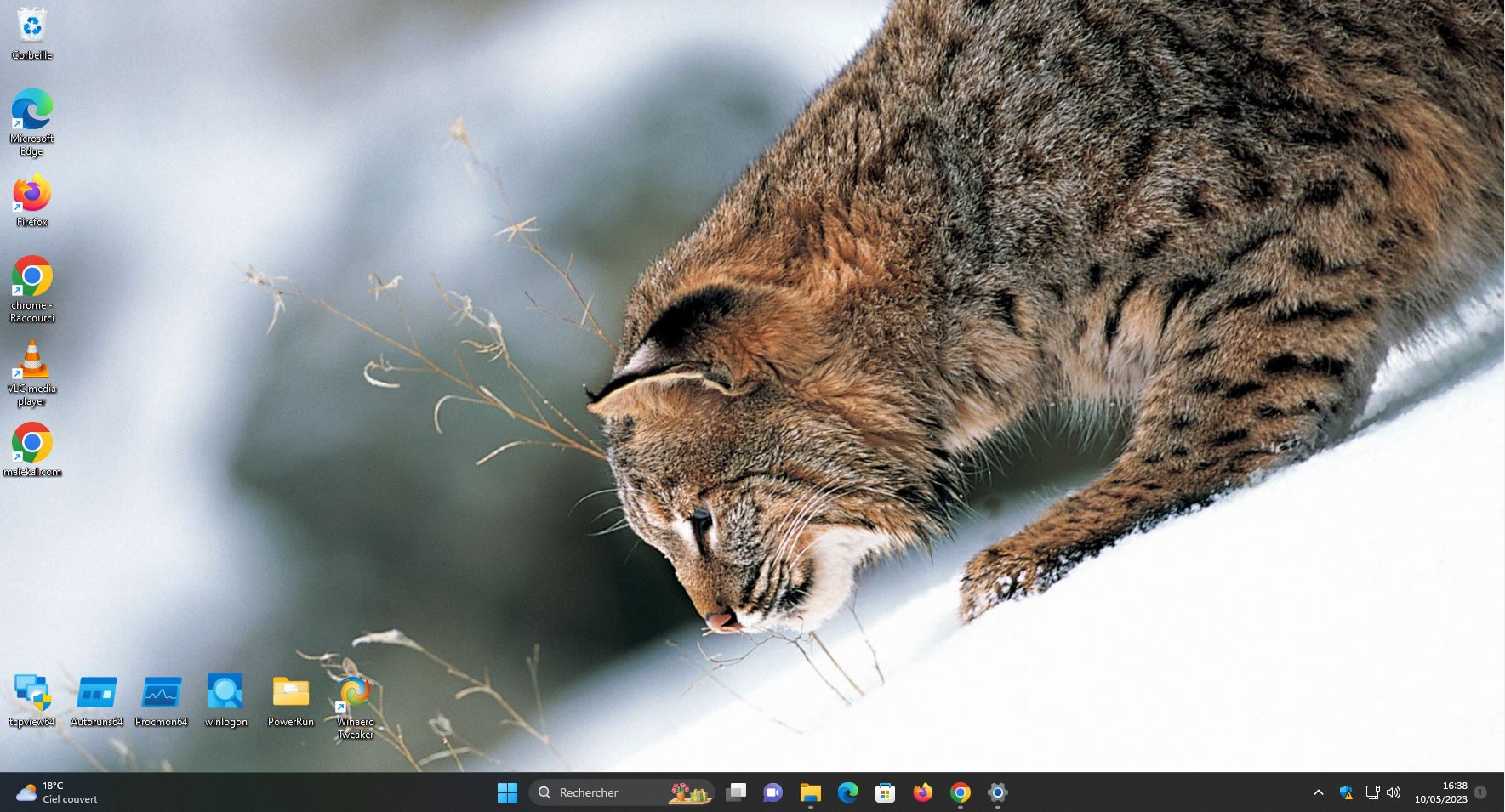 Dog theme
If your preference leans more towards dogs, the loyal and endearing companions, this dog theme pack is tailored for you. Featuring 15 high-definition wallpapers, it promises to bring cheer to your desktop with adorable dog images every time you glance at your screen.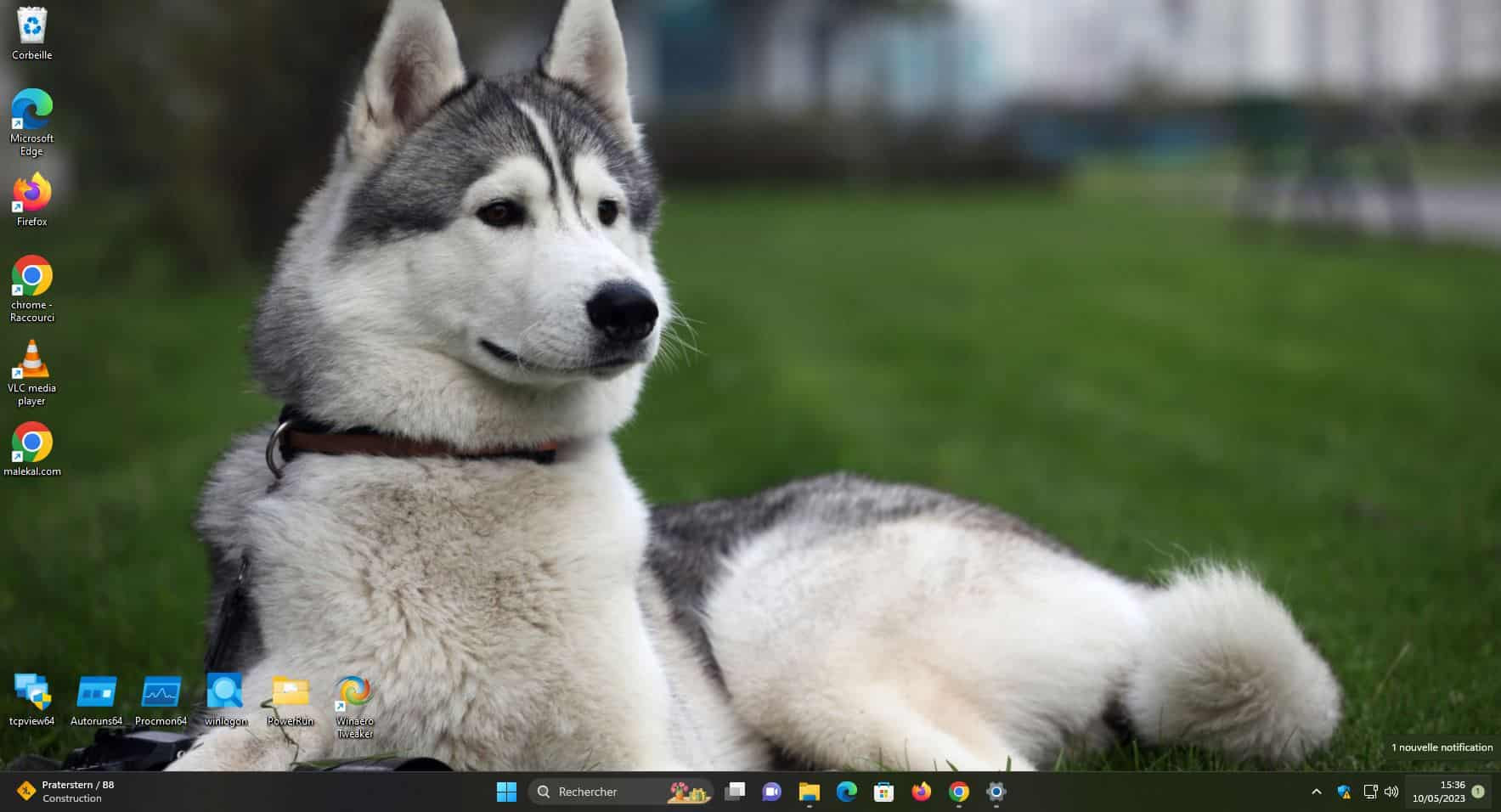 Conclusion
In conclusion, the diverse array of themes for Windows 11 caters to a wide range of preferences, allowing users to personalize their desktop experience. From captivating landscapes and cinematic adaptations to beloved characters from popular culture, these themes offer a visually enriching and immersive environment. Whether you're a fan of gaming, nature, movies, or animals, the selection includes themes that can transform your desktop into a reflection of your interests and style. The themes not only enhance the aesthetic appeal but also contribute to creating a more enjoyable and personalized computing experience on Windows 11.