If you're a 3D printing enthusiast, you're likely familiar with the popular file format: STL. However, sometimes these STL files can become corrupted, which can be quite frustrating.
But don't worry! I have an excellent online tool that will save you precious time by effortlessly repairing your corrupt STL files.
This tool supports both binary and ASCII .stl files, and rest assured, once the files are processed, they are promptly deleted from the server.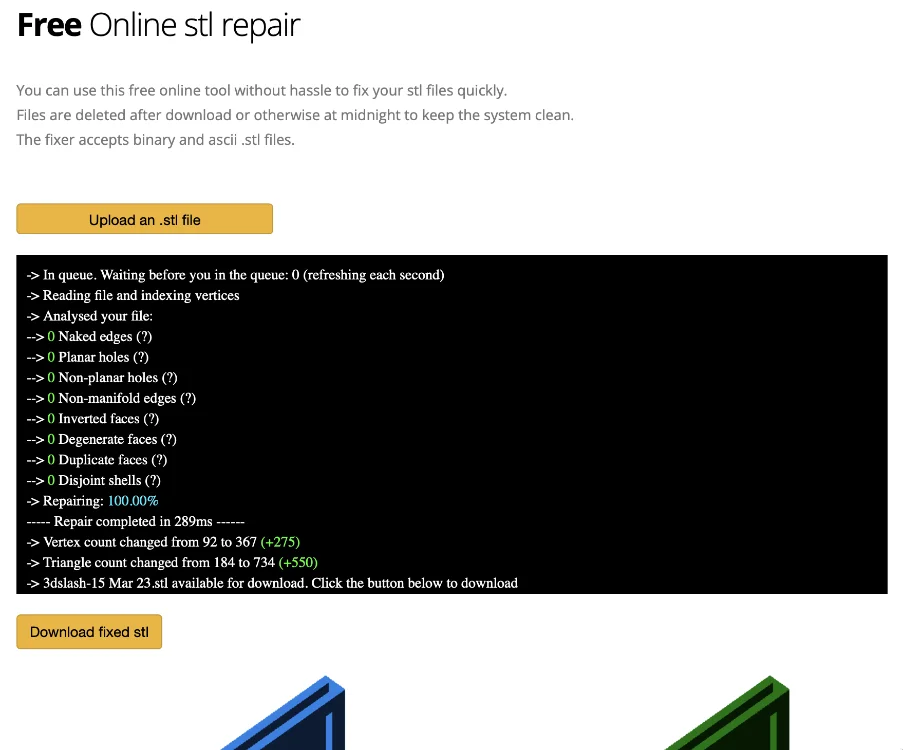 Now, let's get straight to the point. Here's how you can use this tool to fix your STL files:
Visit the website and click on the yellow button.
Upload your corrupt STL file using the provided option.
Allow the system a few moments to automatically analyze and correct your file.
Once the file is repaired, download your corrected STL file.
There you have it! You're now ready to kickstart your 3D printing project.