True to your "Boreout," you spend considerable time at work surfing YouTube in search of the perfect video to impress your colleagues. On this glorious day, you come across a rare gem that makes you laugh and would be ideal for raising your profile among your colleagues. You can already imagine them inviting you for coffee after work.
However, as fate would have it, when you attempt to share this masterpiece with your accounting friends, the internet connection provided by your service provider fails you. But fear not, for next time, you can avoid such a catastrophic situation with the help of an efficient tool designed for Linux users: 4KTUBE!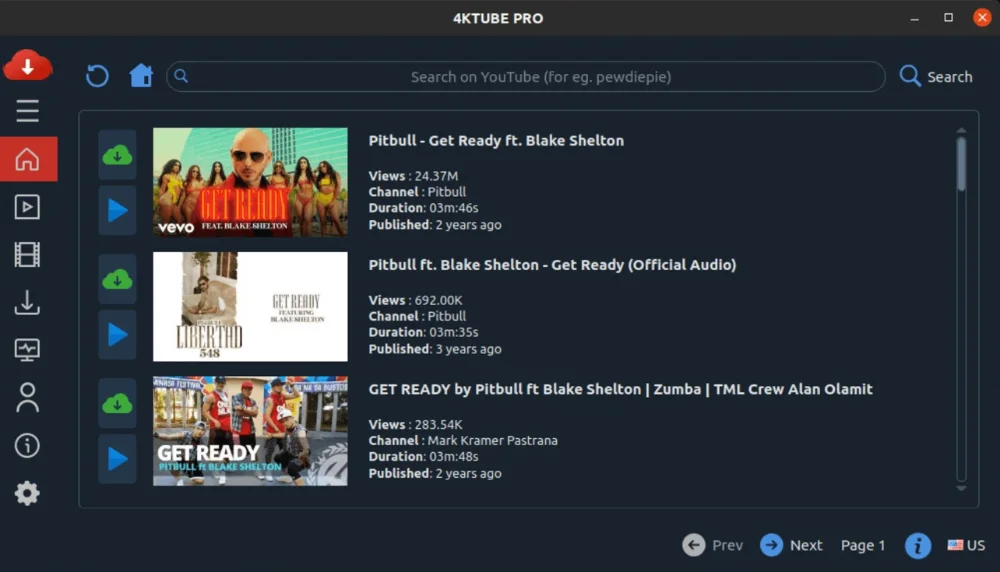 4KTUBE is a remarkable application that enables you to effortlessly download YouTube videos, complete playlists, music tracks, and even online videos or audio with a single click. This means you can access videos from the internet, even offline.
Additionally, I understand that you utilize similar tools to incorporate video segments into your videos or extract audio from a video to create a sample. However, it's important to note that using such tools solely to obtain copyrighted music without proper authorization is not considered ethical or legal. Google and other platforms have policies to validate copyrighted content's appropriate usage and distribution.
Respecting copyright laws and seeking legal alternatives for obtaining music or any other copyrighted material is always recommended. There are various legitimate platforms available that provide access to music and videos through authorized channels.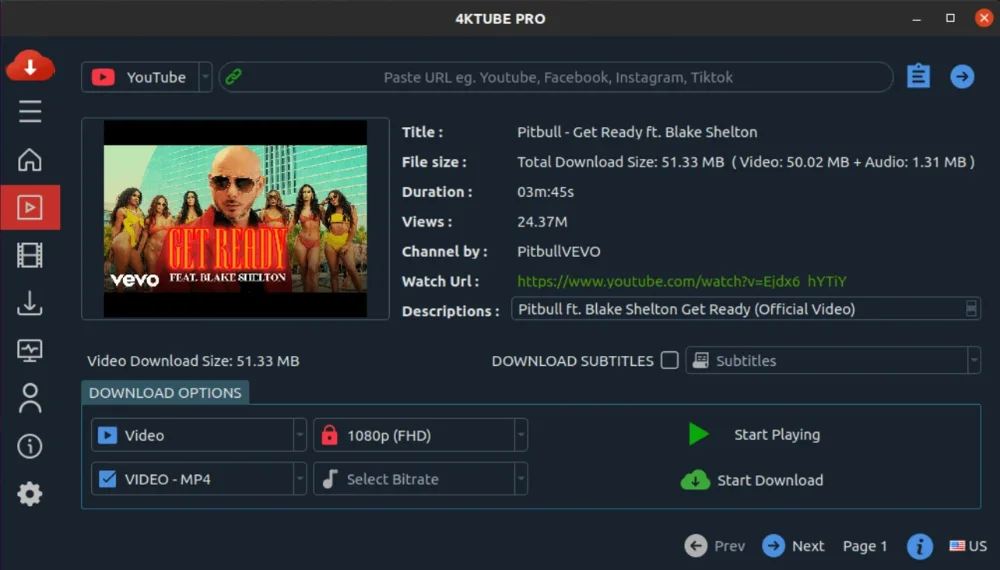 Thus, thanks to 4KTUBE, you will be able to:
Download YouTube videos in different formats with one click.
Download YouTube playlists in one click.
Download YouTube audio music in one click.
Download videos/audio from websites in one click.
Download Videos/Audio from Facebook, Instagram, TikTok, Rumble, Odysee, Bitchute, Twitter, Twitch, ArteTV, Fandom… and many more in one click.
Download serial videos with one click.
Play YouTube videos online without downloading them.
Download YouTube subtitles.
Search YouTube videos directly in the app with regional support.
Play videos online without ads.
Also, note that some features are chargeable in the app.
To install 4KTUBE on your Linux machine and unleash your mastery of video downloads, follow these steps:
Open your terminal emulator. You can usually find it in the applications menu or by pressing Ctrl+Alt+T.
Run the following commands one by one in your terminal:
sudo snap install pyqt5-runtime-core20
sudo snap install 4ktube

4ktube
If necessary, install the package ubuntu-restricted-extrasTo play non-free formats:
sudo apt-get install ubuntu-restricted-extras
If, in the application, the CPU temperature is not displayed correctly, run this command:
sudo snap connect 4ktube:hardware-observe
There you go, you're ready to use 4KTUBE to download all the videos that will make you the star of the evening (or the weird nerd, I don't know yet)!