Video chatting has become an extremely popular way for people to connect in the digital age. Random video chat apps allow users to instantly video chat with random strangers worldwide. This opens up opportunities to meet new people, have interesting conversations, and make meaningful connections. With so many random video chat apps available, it can be hard to determine which one is the best. This comprehensive article will examine the top random video chat apps and provide an in-depth analysis on which one reigns supreme.
Overview of Random Video Chat Apps
Random video chat apps randomly pair users for one-on-one video chats. They provide a platform for having live video conversations with people you've never met before. These apps exploded in popularity in the early 2010s and have continued growing ever since. The anonymous and random nature allows for organic conversations with no expectations. Some key features of random video chat apps include:
Instantly being paired with a random stranger for a video chat
Option to filter by location, gender, and other preferences
Chat with people worldwide in different languages
Simple interfaces that allow chatting with the tap of a button
Anonymity so you can have honest conversations with strangers
Reporting tools to block inappropriate users
Availability across desktop, iOS, and Android devices
Some of the most popular random video chat apps today include Chatroulette, Omegle, Holla, ChatRandom, and Shagle. While they share some core features, these apps differentiate themselves in various aspects including audience demographics, content moderation, and supplemental features. Evaluating the pros and cons of each app will reveal what makes an excellent random video chat platform.
1- Chatroulette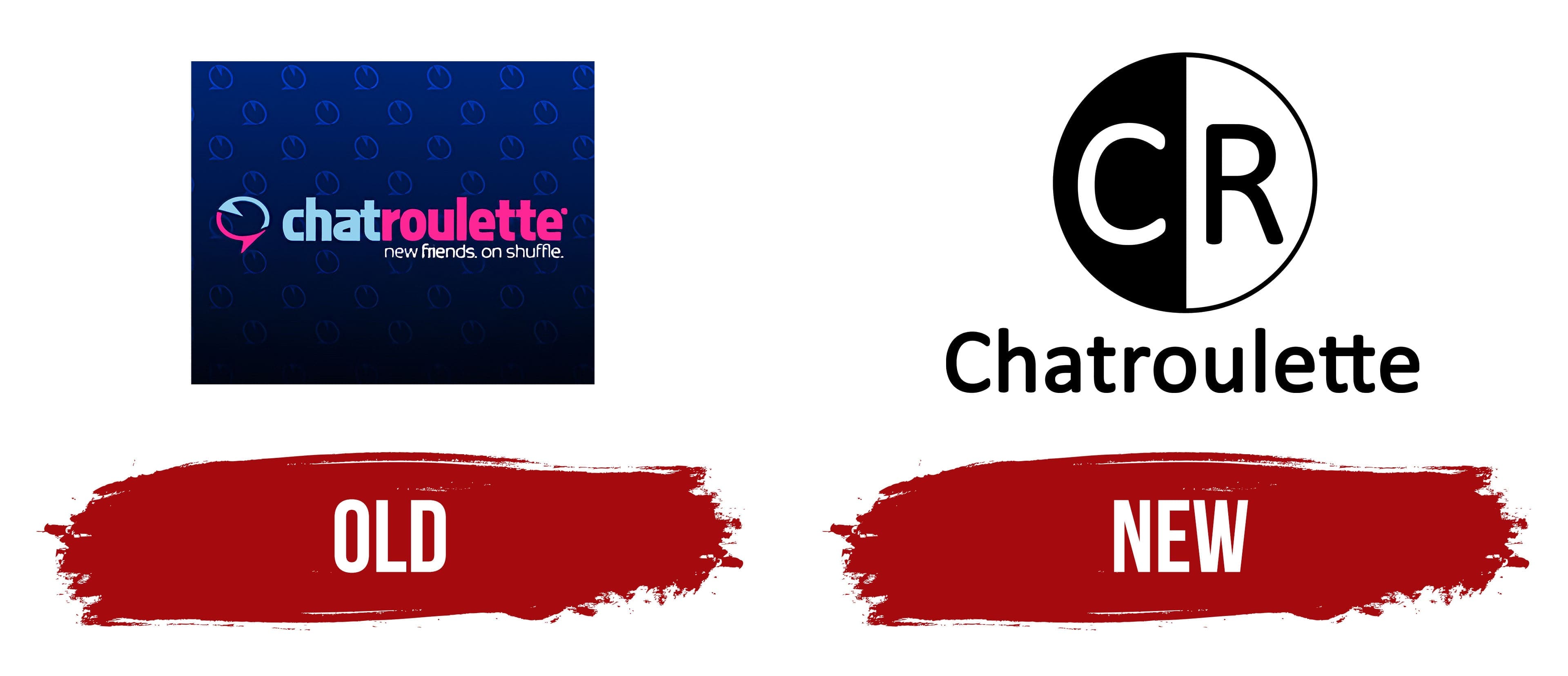 Overview
Chatroulette is one of the original and most basic random video chat apps. It launched in November 2009 and quickly gained extreme popularity by 2010. The website was created by a Russian teenager named Andrey Ternovskiy. The premise of Chatroulette is simple – users are instantly paired with completely random strangers worldwide for a video chat. If a user doesn't like their match, they can hit "Next" to be paired with someone new.
Key Features
Completely random video pairing
Option to filter by location
Clean and simple interface
Skip button to easily move to the next chat
Webcam required for usage
Audience
In the early days, Chatroulette attracted a mainstream audience looking for funny and weird conversations. Over time, mature content became more prevalent, driving away audiences looking for genuine conversations. Today, most Chatroulette users are adults looking for adult-themed chats.
Safety and Security
Chatroulette had issues early on with explicit material and unlawful content. Eventually some safeguards were implemented such as prohibiting nudity and allowing users to easily report inappropriate rooms. However, mature content still dominates the platform. There are ongoing concerns over security and user privacy as well.
Pros
Completely random video chats
Locale filter enables location-based matching
Simple and easy to use
Cons
Mainly adult content now which deters many users
Security and privacy concerns
No way to filter chats by interests or gender
As the original random video chat app, Chatroulette will always hold a unique place in history. However, competition has far surpassed it in terms of safety and features for general audiences looking to meet new people online. The Chatroulette of today appeals primarily to a niche adult audience.
2- Omegle
Overview
Omegle is one of the largest and most recognized random video chat platforms. It first launched as a text-only chat service in March 2009, but eventually incorporated video chat capabilities. Omegle connects millions of users daily across the globe. Chats are completely anonymous unless a user provides personal information within their conversations.
Key Features
Text and video chat modes
Option to share interests to be paired with similar users
College student matching by entering university name
Location filter to match with same country
Send YouTube videos to chat partners
Audience
Omegle attracts a mostly teenage and young adult audience, although demographics are broadening. Without interests shared, chats are frequently random and silly. Users looking for more specific conversations can benefit from interest and college student matching.
Safety and Security
Like other early random chat apps, Omegle has had issues with explicit content and unlawful conduct between users. They have implemented some restrictions and bans on nudity, but safety is still a concern due to anonymous use. Conversations are not moderated or monitored either.
Pros
Interest and location filters
College student matching
Massive user base with constant availability
Video and text chat modes
Cons
Limited safety protections and moderation
Needs more effective reporting system
Can encounter inappropriate content frequently
Omegle is still one of the main random chat apps due to its ubiquity and constant user base. However, the lack of chat monitoring and protections make it less ideal for people looking for stimulating conversations. Competitors are offering better safety while still providing random connections.
3- Holla
Overview
Holla is a popular random video chat app launched in March 2019 by Holla Group. The app emphasizes safe and authentic conversations by requiring user photo registration and having active moderators. Users can swipe left or right on profiles to be matched similarly to dating apps.
Key Features
Matchmaking with profile swiping
Photo registration required
Option to create photo filters or use AR masks
Private chat and photo/video sharing
Screenshot detection for safety
Audience
Holla aims to create an environment for genuine conversations that goes beyond bot interactions. There is still an adult audience present, although stronger protections reduce inappropriate content. The community tends to be vibrant and engaged.
Safety and Security
Holla prioritizes safety and security in every aspect of the platform. All users must register a photo profile, screened by moderators. Inappropriate content results in swift bans. Conversations utilize smart chat filters to detect unsafe behavior.
Pros
Robust safety features and chat monitoring
Interesting photo and AR capabilities
Profile matching versus purely random
Fast-growing community
Cons
Still risks of explicit material
Chat filter can be overly restrictive
Smaller user base than competitors
Holla represents the new generation of smart random video chat apps. While not as massive as Omegle or Chatroulette yet, Holla delivers advanced matching and security to facilitate more meaningful conversations between strangers.
4- ChatRandom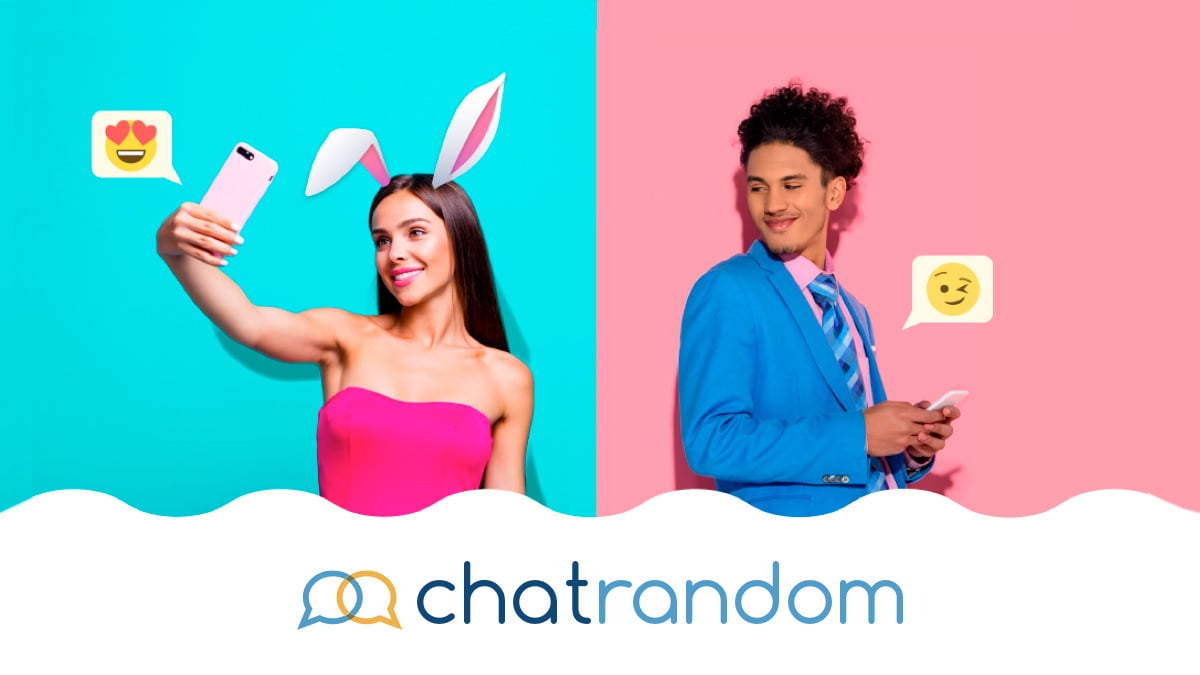 Overview
ChatRandom is a popular random video chat website and app launched in 2017. The platform emphasizes finding interesting people to have friendly conversations with from around the world. ChatRandom offers multi-layered security protections to foster a safer environment.
Key Features
Interest filters for better matched chats
Location filter to chat within country
Four chat modes: video, text, gay, and lesbian
Group chat rooms and private chats
Block users and report inappropriate content
Audience
The ChatRandom community tends to be fairly young. There can be mature content at times, although safeguards reduce this. Users are generally quite active and willing to engage in conversation.
Safety and Security
ChatRandom integrates a variety of security protections including profile photos, phone verification, interest-based matching, and active moderators. Inappropriate content can still occasionally slip through, but overall ChatRandom delivers a relatively secure chat environment.
Pros
Robust safety and security provisions
Diverse chat options including group chats
Filters help connect with like-minded users
Simple and intuitive interface
Cons
Mobile app needs improvement
Peak hours see more inappropriate content
Smaller user base than Omegle
For those looking to have random yet meaningful conversations, ChatRandom represents one of the best options available. It continues to enhance its security features while supporting an engaged community.
5- Shagle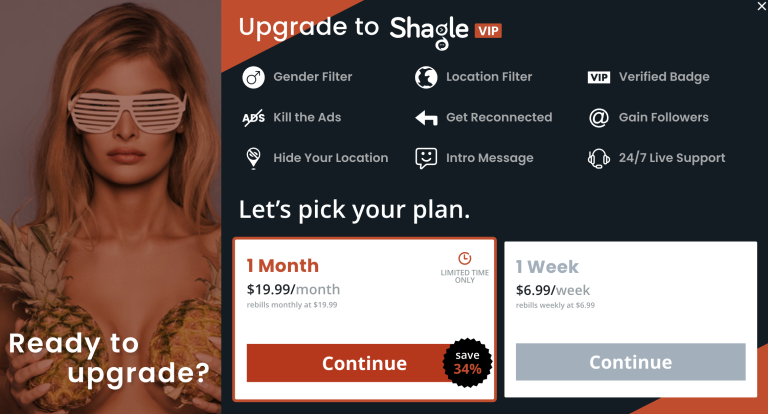 Overview
Shagle is a veteran random video chat website dating back to 2010. It touts itself as an alternative to Chatroulette with better moderation and matching capabilities. Shagle fosters conversations between strangers by promoting simplicity, speed, and safety.
Key Features
Category matching filters
Location filters for country-based chat
Gender filters for female, male, or only couples
Interesting monetization options like games and gifts
Blocking tools and active chat monitoring
Audience
Shagle has a relatively mature audience compared to other apps, possibly due to its longevity. There are still younger demographics present as well. With filters, users can find more tailored conversations.
Safety and Security
Shagle focuses heavily on chat monitoring and protecting user anonymity. Still, questionable content can arise at times. Overall it offers reasonably strong safety features, although there is room for improvement.
Pros
Longstanding platform with constant users
Robust filter options for finding the right chat
Monetization with virtual gifts and games
Relatively fast support response times
Cons
Mobile experience is subpar
Safety practices can be better
Design and interface seeming a bit dated now
As one of the oldest random video chat platforms, Shagle retains a strong user base. Its safety practices are decent although not best-in-class. For flexible filtering options, Shagle is a solid choice. However, competitors now offer superior interfaces, communities, and security protections.
Emerging Random Chat Apps
In addition to the major established players, there is also a crop of emerging random video chat apps to watch. They aim to harness new technologies and designs to enhance the user experience. Some notable emerging options include:
Growing app emphasizing fun and friendly chats
Interest-based matching using machine learning
Virtual gifts and other creative features
Strong content moderation and safety practices
Emphasizes finding like-minded people for deeper bonds
Matching algorithms based on interests and preferences
Multi-platform app with web, iOS, and Android
Group chats available beyond just one-on-one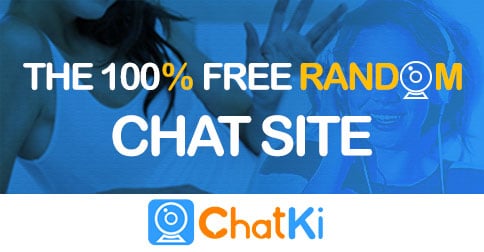 Built-in games, polls, and questionnaires
Matching tools for better conversations
Multi-cam chat capabilities
Webcam chat, no need for downloads or registration
These upstarts still have limited reach compared to major players for now. However, by harnessing technology and creativity, they could become the future top random chat apps.
Key Criteria for the Best Random Chat App
Based on examining the top apps and their features in-depth, certain criteria emerge as the most important when determining the best overall random video chat platform:
Strong Safety and Security Protections
Safety is paramount when chatting with random strangers online. The best apps have robust protections like profile registration, chat monitoring, blocking/reporting capabilities, and active moderation. Privacy should also be protected.
Intuitive and Modern Interface Design
A clean, easy-to-use interface enhances the chatting experience. The best apps are polished and intuitive across both mobile and desktop. Contemporary design shows the app values user experience.
Options to Filter and Target Chats
Customization features allow tailoring chatting to specific interests and demographics. Location, language, age, and interest filters provide control over the randomness.
Engaged and Vibrant Community
A critical mass of users means there are always enough active people to chat with. Targeted filters can further connect you with engaged subgroups.
Extra Features Enhancing Core Chatting
Bonus features like virtual gifts, games, profile sharing, and group chats add layers to the chatting experience. Creativity provides unique flair.
Constant Innovation and Development
The best apps continuously evolve and release improvements. Dedication to making the platform better shows an app values its users.
Using these key criteria, we can thoroughly evaluate random chat apps to determine the best overall option.
Critical Analysis: Holla Emerges as the Best Overall Random Video Chat App
Based on in-depth examination of the features, communities, interfaces, protections, and innovation of the top random video chat apps, one platform emerges as the leader of the pack: Holla.
Here is why Holla stands out as the best overall random video chat app:
Unparalleled Safety and Security Protections
User safety is Holla's number one priority. All users must register with a photo profile to ensure accountability. Their automated filters detect unsafe behavior and texts. Moderators swiftly ban policy violators. No other major platform offers the same level of security.
Modern and Intuitive Interface Design
Holla's interface is clean, intuitive, and visually appealing. The matching mechanisms with profile swiping feel contemporary. It offers consistent experiences across mobile and desktop. Overall the high quality design enables seamless chatting.
Advanced Matching Algorithms
Users complete profiles detailing demographics and interests. Holla's algorithms leverage this to pair people more likely to enjoy conversation together versus purely random.
Rapidly Growing and Engaged Community
As a newer app, Holla boasts an energetic community excited to meet strangers from around the world. Moderation ensures users behave appropriately as well.
Fun and Creative Features
From AR masks to photo filters to special effects, Holla incorporates interactive features into the chatting experience. Users can express themselves creatively.
Constant Improvements and Innovations
Holla frequently rolls out enhancements based on user feedback. Recent additions include private chat, friend finder tools, call confirmations, and more profile options. They are committed to optimizing the platform.
Overall, Holla distinguishes itself in the critical criteria for evaluating random chat apps. Competitors may excel in certain areas, but none match Holla's blend of safety, design, features, community, and innovation. For these reasons, Holla is the best random chat app available today.
The Future of Random Video Chat Apps
Random video chat apps connect the world through conversational bonds. As the technology evolves, the future looks bright for enhancing these human experiences even further:
Enhanced Safety and Trust: Safety is already improving dramatically with moderation and chat filters. The next step may be AI-assisted monitoring that detects misconduct automatically. Blockchain-verified profiles could also build user trust.
Targeted Interest-based Matching: More advanced algorithms will leverage data like conversational history and stated interests to make highly tailored matches beyond surface-level filters.
Virtual and Augmented Reality: VR and AR could allow users to chat in virtual environments together. This may help mimic in-person conversations through digital avatars.
Premium Features and Content: New revenue models like paid virtual gifts, ad-free experiences, and premium matches could enable free high-quality access for the general public.
Cross-platform Experiences: A singular chatting profile that works seamlessly across mobile, desktop, VR, AR, and even metaverse environments would be convenient for users.
Random chat apps connect millions today, but still have much room for innovation. The future will enable more meaningful bonds through improved technology and creative features.
Conclusion
Random video chat apps have become a cultural phenomenon, providing instant connections with strangers worldwide. After extensively evaluating the top platforms based on safety, community, design, features, and innovation, Holla emerges as the premier random chat app available today. It balances the critical criteria for a best-in-class chatting experience. As random chat continues evolving in the digital era, Holla represents the new gold standard, while pioneers like Omegle and Chatroulette fade in relevance. The analysis herein demonstrates why Holla is recommended to those seeking new friends and fun conversations through random online chat.
References
Sanders, Sam. "Random Chat: Talk with Strangers App." Medium, 1 Mar. 2021, https://medium.com/@sam.sanders2021/random-chat-talk-with-strangers-app-4d34042c1977. Accessed 1 Oct. 2023.
Omegle. "Omegle: Talk to Strangers!" Omegle, 2023, https://www.omegle.com/. Accessed 1 Oct. 2023.
Holla. "Holla – Find and Meet New People and Make Friends Online for Free!" Holla App, 2023, https://holla.world/. Accessed 1 Oct. 2023.
ChatRandom. "ChatRandomTM – Free Random Video Chats." ChatRandom, 2023, https://chatrandom.com/. Accessed 1 Oct. 2023.
Chatroulette. "Chatroulette – Free Random Video Chat." Chatroulette, 2023, https://chatroulette.com/. Accessed 1 Oct. 2023.
Shagle. "Online Video Chat with Only Girls & Guys – Cam to Cam Random Chat | Shagle." Shagle, 2023, https://shagle.com/. Accessed 1 Oct. 2023.
Shah, Khushbu. "The Only Group Video Chat App You Need in 2022." 만, The Bold Italic, 9 Feb. 2022, https://thebolditalic.com/the-only-group-video-chat-app-you-need-in-2022-the-bold-italic-san-francisco/ Accessed 1 Oct. 2023.