If you're like me, you may enjoy games that stimulate the mind without being overly complicated. The kind of little puzzles that work the brain while offering a moment of relaxation, for example, the famous game "DUELS BETWEEN CHILD AND ADULT" which I have a lot of fun with.
So it was with joy that I came across "Blocks" a new online game that was sure to get me hooked for a little while. Its sleek design makes the gaming experience even more enjoyable.
The principle of the game is basically simple: you are presented with various geometric figures, and your challenge is to arrange them correctly to form a perfect square. It may seem easy at first, but don't be fooled! The 60 levels offered gradually increase in difficulty, adding layers of complexity as you progress.
The minimalist interface allows players to focus entirely on the puzzle, eliminating any unnecessary distractions, and you even have cool music to accompany you.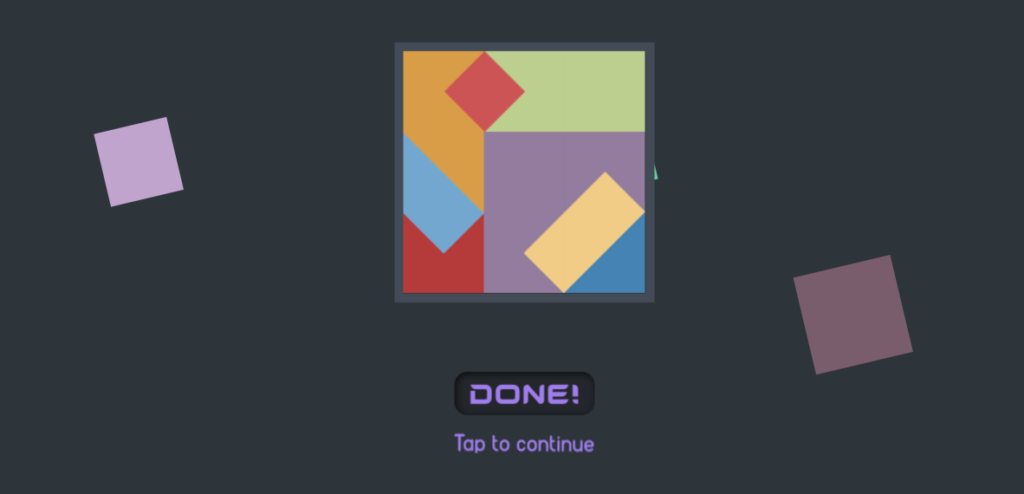 In short, the beauty of Blocks lies in its ability to provide the perfect balance between relaxation and cerebral challenge. Whether you have a few minutes to kill while waiting for an appointment, or you're looking for a way to escape the monotony of work, Blocks is the perfect tool to clear your mind while having fun.