If ChatGPT can provide useful SEO tips, so can GPT-4. This new version of GPT is said to be more creative and less error-prone than ChatGPT, which is based on GPT-3.5. To use GPT-4, you can sign up for ChatGPT Plus, which costs $24 per month (including VAT), or around €22. Another way to access it for free is to use Bing Chat via the Edge browser. You can now conduct up to 200 chats per day, with 20 questions per session. Note that the recently launched www.bing.com/new version does not require a waiting list. However, unlike the paid version of GPT-4, Bing Chat does not support images and does not allow scripts longer than 2,000 characters. Nonetheless, it can help you optimize your SEO with various scripts. The results presented here are based on extensive testing.
Mention the stages of the conversion funnel with a keyword
To increase your website's conversion rate, you can create pages that correspond to the different stages of the conversion funnel. This typically involves four phases: attracting visitors, turning them into leads, converting them into customers, and retaining them. Depending on your goal, you can create content that aligns with each stage of the funnel.
Using Bing Chat, you can create a table-based funnel by entering a keyword and a detailed script. Note that we used the "precise" mode in Bing Chat to increase the accuracy of the response when creating the script."
The table-based answers provided by Bing Chat are quite interesting and can serve as a good starting point for creating a conversion funnel. While not all of the responses may be relevant, they can still provide ideas for improving the funnel. For instance, the questions in the first stage of the funnel, aimed at attracting visitors, are quite general for wooden clocks, which is a popular product for such pages. The next stage, aimed at turning visitors into prospects, generates more specific questions about purchasing wooden clocks, which is a positive sign.
However, these responses will need to be refined and tailored to your specific product or service. You can modify the keyword in the script to get a more appropriate response for your particular offering. Overall, the table-based funnel provided by Bing Chat is a useful tool for improving the conversion rate of your website.
Create HTML markup and inline CSS
HTML tags are important for search engines to understand the different sections of your content, such as the title and paragraph tags. You can also style the content using inline CSS, especially if you don't have access to CSS files or need to apply styles for a single element.
To create HTML markup and inline CSS from simple text, Content Management Systems (CMS) can save you time. Alternatively, you can use Bing Chat to generate this markup. As with any prompt, it's essential to write a clear and concise message, staying within the character limit. We delimited the tags with stars and performed the tests in "accurate" mode to ensure better results.
It's clear from the results that Bing Chat provided a satisfactory response to our request. The markup includes the required HTML tags, as well as inline CSS. However, the script's 2,000-character limit may be a hindrance when generating more extensive HTML markup. To address this issue, you can make one or more new requests on Bing Chat. Alternatively, you can consider using the paid version of GPT-4, which offers more advanced capabilities for generating HTML markup
Extract unoptimized "alt" tags
The alt tag plays a vital role in enhancing web page accessibility by displaying alternative text when images fail to load. This tag is also considered by Google when indexing pages.
To identify unfilled alt tags, you can use tools such as Screaming Frog. Simply enter a URL into the tool and navigate to "Images" followed by "Image details" to find the images with missing alt tags.
Another option is to use Bing Chat to check for missing alt tags. However, this requires access to the page's source code, which can be obtained using the "CTRL" + U command. Once you've located the image section of the code, you can ask Bing Chat to quote tags where alts are missing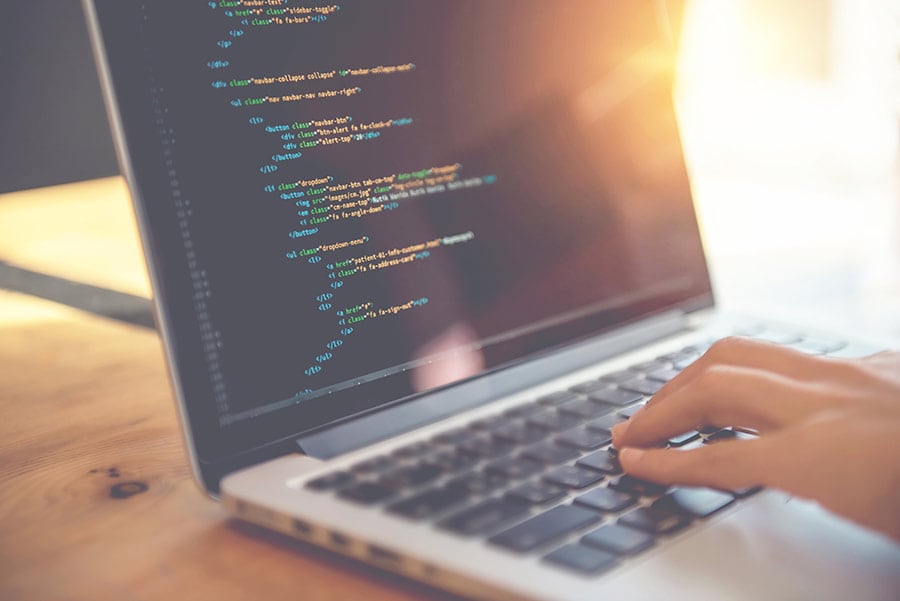 Bing Chat successfully identifies tags with empty "alt" as requested. However, the script's 2000-character limit can be a hindrance. To overcome this limitation, you may need to split your source code into smaller chunks and send multiple requests to Bing Chat. Alternatively, you can use the paid version of GPT-4, which can process longer scripts and provide more comprehensive responses.