Whether you enjoy ChatGPT or have a paid subscription, you may occasionally feel frustrated by the website, which is not necessarily super practical. This is where Chatterbox for macOS comes in. It enables you to effortlessly interact with ChatGPT through a native application.
The concept is to have ChatGPT readily available at your fingertips, just like Spotlight, with a simple keyboard shortcut. Moreover, it lets you capture screenshots of conversations or specific messages.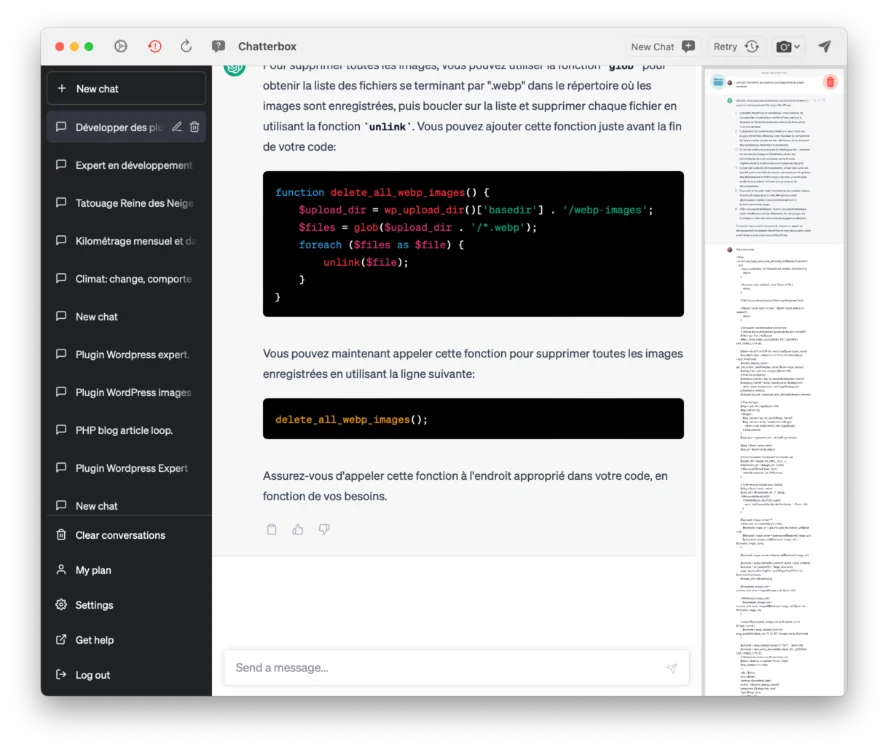 Quick access options to initiate a new conversation or restart an answer that doesn't meet your expectations are also conveniently available.
Although it currently doesn't offer extensive functionalities, it remains highly practical. I encourage you to give it a try by clicking here.