You live in the city, you look out the window, and what you see is ugly as hell! Luckily, we have our wallpapers! You know, those images that make our digital offices a little more attractive and pleasant, helping us cope!
But sometimes, finding the right wallpaper that suits our needs can become a never-ending quest. This is where ColorWall comes in! It's an application offering a vast selection of high-quality wallpapers.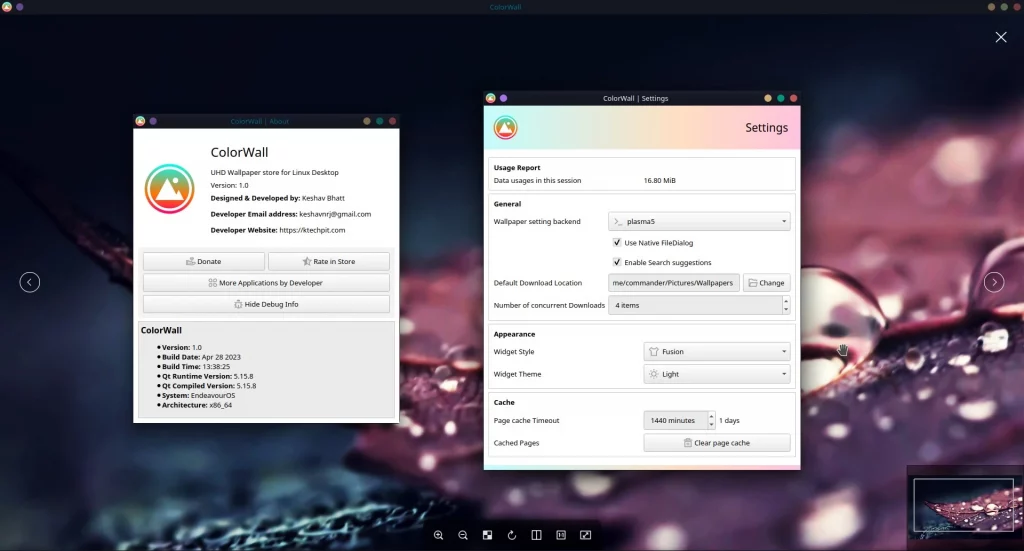 Imagine you're looking for the perfect wallpaper for your work PC. It should look "professional" but also reflect your personality. Well, ColorWall is here to help you find the most suitable images for your needs in no time, thanks to its search engine.
But wait, there's more!
Are you a fan of high-resolution images? No problem. ColorWall offers a large collection of 4K, 8K, and Ultra HD images to enjoy the best possible quality on your screen. And if you're the type to juggle different operating systems, ColorWall also has you covered with its cross-platform support. Available on Linux, it will gradually be extended to Windows and MacOS.
And to install it, nothing could be simpler; it's done with Flatpak or Snap.
You can then browse ColorWall's extensive wallpaper archives, and it will be a breeze thanks to its tabbed navigation that allows you to quickly move from one category to another. The built-in viewer will give you an instant image preview before downloading.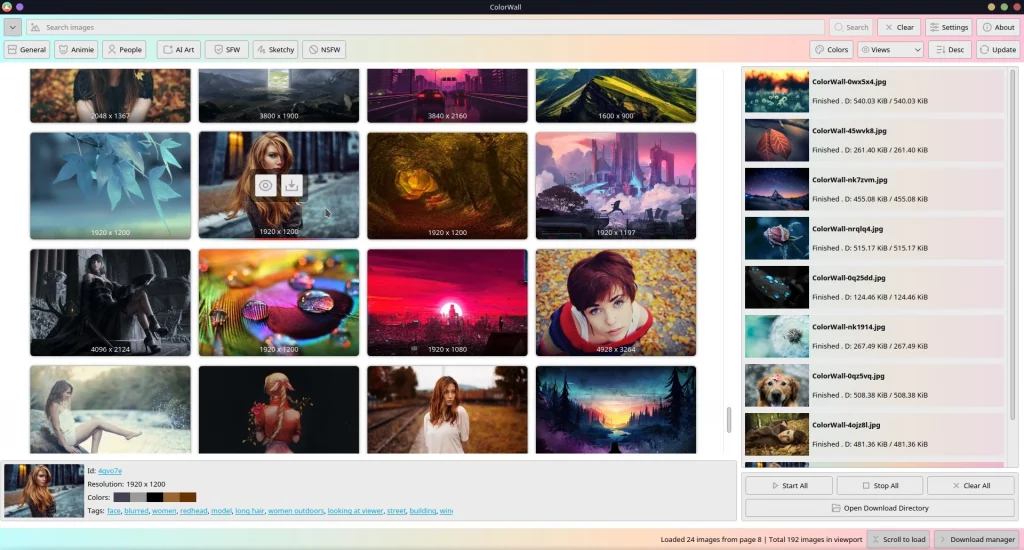 ColorWall has a multi-threaded download manager that allows you to download multiple images simultaneously. Its smart wallpaper selection mode automatically adjusts images according to your preferences and tastes.
ColorWall doesn't stop there. The app also allows you to download, customize, and filter wallpapers. It offers metadata extraction, content filtering options, wallpaper customization, widget styling support, and high performance. All this in one place!
Are you convinced and want to try ColorWall? Visit their GitHub page to download the app GitHub ColorWall.
End.