Do you remember Franz or Ferdi, whom I've mentioned several times on my website?
Well, here's a newcomer named Ferdium, directly inspired by them.
Ferdium is a desktop application designed to consolidate all your favorite applications and services into one convenient platform.
Ferdium is built upon Franz, a software that thousands of people already use and is fully compatible with. If you already have a Franz account, you can seamlessly continue using it with Ferdium, and nothing will be lost!
For existing Ferdi users looking to switch to Ferdium, migration scripts are available to transfer your current profile.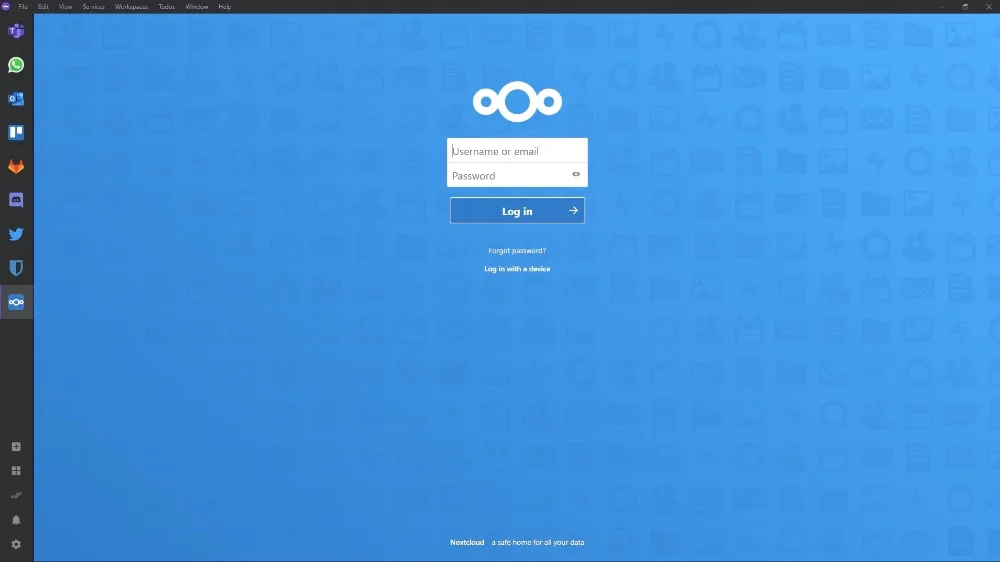 But what sets Ferdium apart are the additional features that should pique your interest if you were a fan of Franz.
One of these remarkable features is the ability to create different workspaces. With workspaces, you can keep everything you need right at your fingertips, preventing you from getting overwhelmed by many tabs and windows. This lets you separate your work and personal tasks, helping you stay focused on what truly matters.
Another unique feature of Ferdium is the ease with which you can add your personalized services. Simply add them and access them directly within the app.
Furthermore, you can customize the Ferdium user interface using a custom.css file.
Additionally, having a Ferdium account lets you access your services and workspaces on all your computers. This ensures you stay connected to your favorite services no matter where you are.
Recognizing that certain services may consume more resources than necessary, potentially slowing down your computer, Ferdium allows you to put unused services to sleep, preventing slowdowns and optimizing performance.
Ferdium also places a strong emphasis on preserving your privacy. Notifications will not disclose personal information while still keeping you informed when necessary.
In summary, Ferdium is a "fork" of Franz, offering impressive features while discarding unnecessary ones. It is available for Mac, Windows, and Linux.
To learn more and try out all these features, visit Ferdium.org.