It's not just in text or images that AI has made enormous progress. It is also in the realm of voice, as we recently witnessed with Bark or VoiceAI and its covers of . by Angèle.
However, if you aspire to compose a unique piece of music with high-quality lyrics, spanning various styles from rock to reggae, pop, or even bawdy songs, I have just what you need.
Introducing Suno Discord, which, like the Midjourney Discord, offers a simple way to generate musical extracts with the lyrics of your choice.
Let me walk you through it. First, join the Discord by clicking here.
Next, head to one of the Chirp-beta lounges.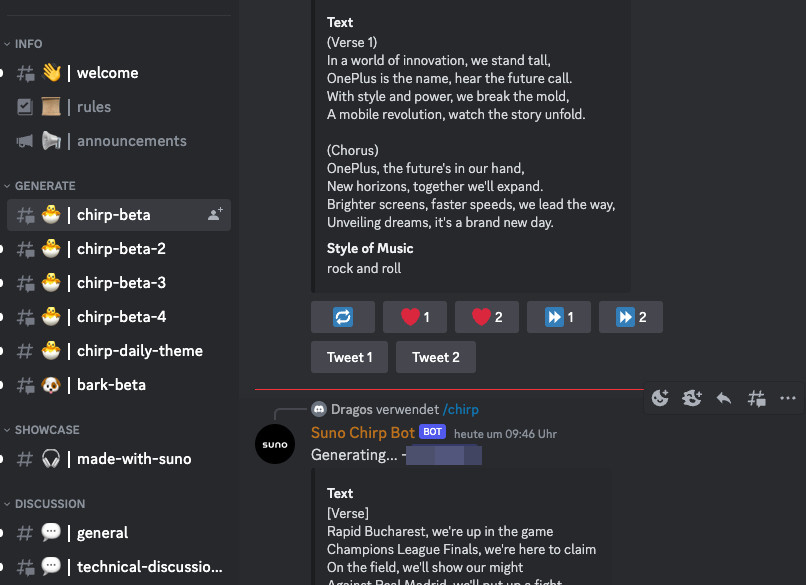 Once there, in the chat, enter the following command:
/chirp
This will open a small form prompting you for the style of music (you can choose any genre, like reggae, rock, or house). Just below that, you can either write your lyrics or ask the AI to generate them for you by indicating a theme. By default, the lyrics will be in English, so specify if you prefer them in other language.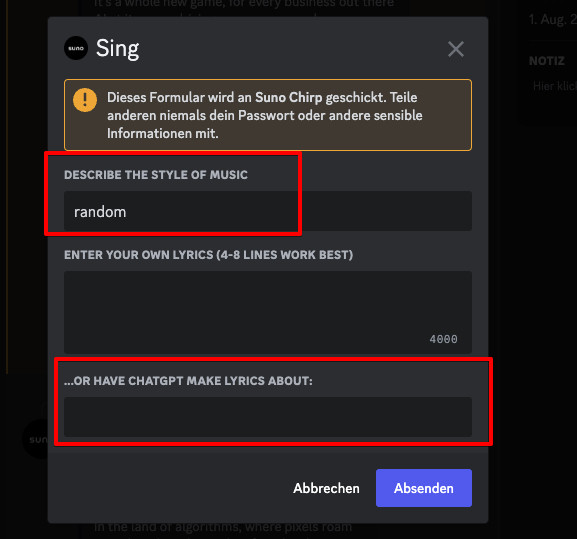 Now, all that's left is to patiently await the results and then play or download the short video sent by the server.
Here's an example of the result that I obtained using ChatGPT:
It's now up to you to unleash your imagination
How much does Suno cost?
With over 40,000 users in Discord, there are already some costs. That is why there are now two plans. With the free plan, you can generate 25 songs per month. If you need more songs, you can generate 10 songs for $100 per month and (if necessary) buy even more songs.