Ah, computers! We love them, but sometimes, we get the impression that they resemble an old attic or a cluttered cellar filled with forgotten, decaying items. Fortunately, there are tools to tidy up and bring some order to our happy digital chaos.
Today, my friends, I will introduce you to a rare gem I've discovered for you: Czkawka!
Let's say you've accumulated tons of duplicate files, empty folders, and other unnecessary items that are hogging space on your hard drive. You're running out of storage and don't know where to begin sorting things out. This is where Czkawka comes to the rescue!
Czkawka is open-source and ad-free software that can efficiently remove unnecessary files from your computer. It is compatible with Linux, Windows, and macOS and features advanced algorithms and multithreading support to offer a fast and efficient user experience.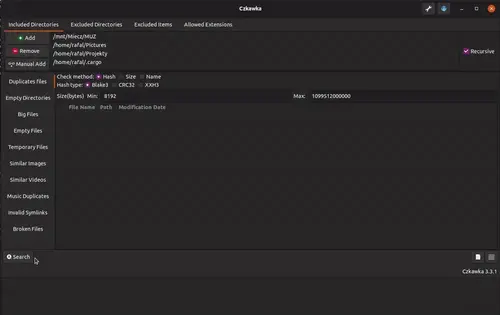 The software provides two interfaces: a command-line interface (CLI) for console pros and a graphical user interface (GUI) for those who prefer buttons and menus. Regardless of your expertise level, Czkawka is here to simplify your life!
Among the features offered by Czkawka, you'll find the ability to locate duplicate files, empty folders, and much more. With its enhanced search options, Czkawka is an excellent alternative to other cleaning tools for maintaining a clutter-free system.
To provide you with an overview of Czkawka's potential, here are some of the tools available in the software:
Duplicate File Finder: Czkawka utilizes advanced algorithms to identify duplicate files on your hard drive. You can then choose to keep, move, or delete them.
Search for Empty Folders: Czkawka scans your system to pinpoint empty folders that serve no purpose and only occupy your storage space.
Search for Temporary Files: Czkawka can also detect and delete unnecessary temporary files that accumulate over time.
And this is just a glimpse of the possibilities offered by Czkawka. The software is continually updated, with new features regularly added.
So, if you're weary of searching for needles in the digital haystack that your hard drive has become, look no further. You need This tool to achieve a clean and organized system without pulling your hair out!