OneDrive has consistently been a robust storage solution for individuals and organizations since its launch. Microsoft is now introducing next-generation features to elevate OneDrive's usability, providing users with an enhanced experience. These new functionalities encompass fresh file views, governance controls, creation tools, and the introduction of Copilot to facilitate rapid searches and efficient organization. These experiences extend to Teams and Outlook for a seamless Microsoft 365 experience.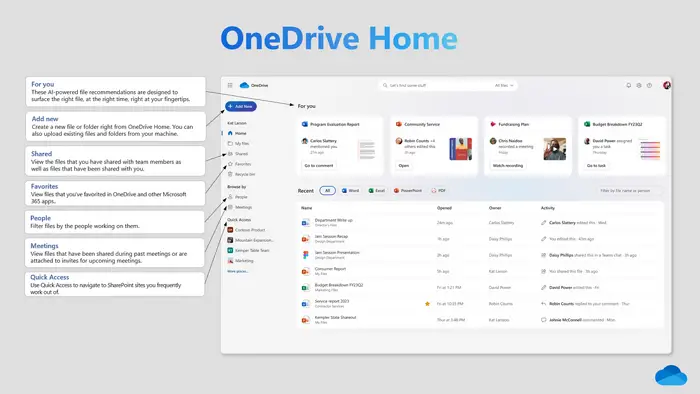 OneDrive 3.0 brings forth compelling new features. Microsoft has unveiled updates aimed at aiding OneDrive users in file organization, access, and creation. These features will be included in upcoming updates and cover various aspects of file management, including:
OneDrive Home: A hub for swift file retrieval.
For You Section: AI-powered file recommendations.
Meetings View: Provides details on meetings and their history.
People View: Enables searching for files based on the sender's name.
Shared View: Displays all files and folders shared with you.
Colorful Folders: Allows organizing folders with colors.
Favorites: A feature to track important files.
Shortcuts: Enables the creation of file shortcuts for easy access.
Simplified Sharing: Streamlines the file-sharing process.
Improved Search: Enhances search capabilities using natural language for people and photos.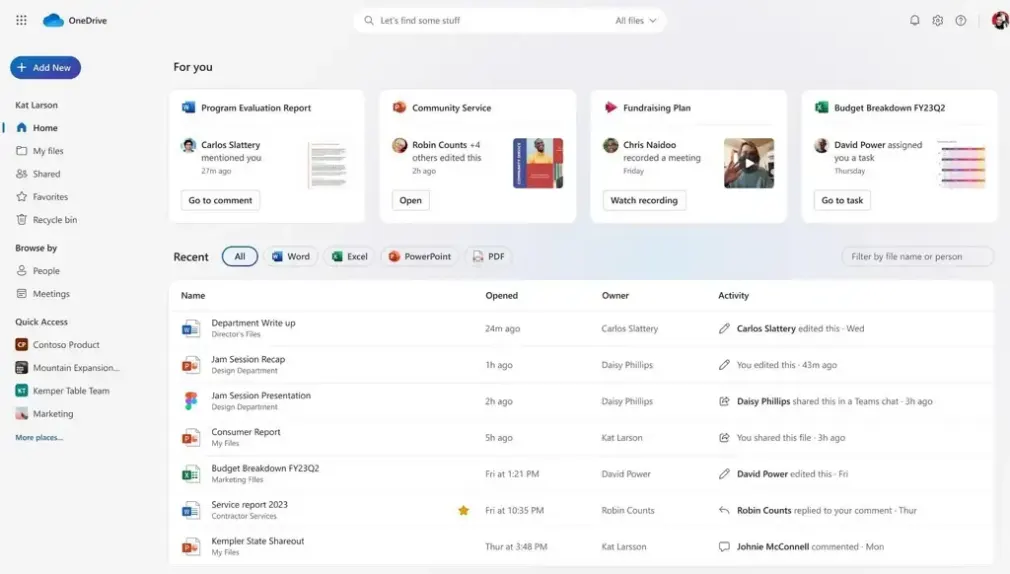 Additional upcoming features for OneDrive include:
Open in the App: Soon, users can open any file in its desktop app for editing, with automatic syncing.
OneDrive in Teams and Outlook: Integration of OneDrive into Teams and Outlook for improved accessibility.
Files On-Demand for Web: Expected in early 2024, allowing offline access to selected files and folders.
Offline Mode: Enables file access and work in a web browser even without an internet connection, with automatic syncing upon reconnection. Available from early 2024.
Add New Button: A feature set for the Summer of 2024 to create new files easily.
Media View: Coming in the Summer of 2024, allowing browsing and organization of images, videos, and media.
Copilot in OneDrive: An upcoming feature for asking open-ended questions related to files in SharePoint and OneDrive, available for Microsoft 365 Copilot license holders by December.
Microsoft 365 Chat: A tool facilitating navigation through all Microsoft 365 content, including OneDrive and SharePoint files.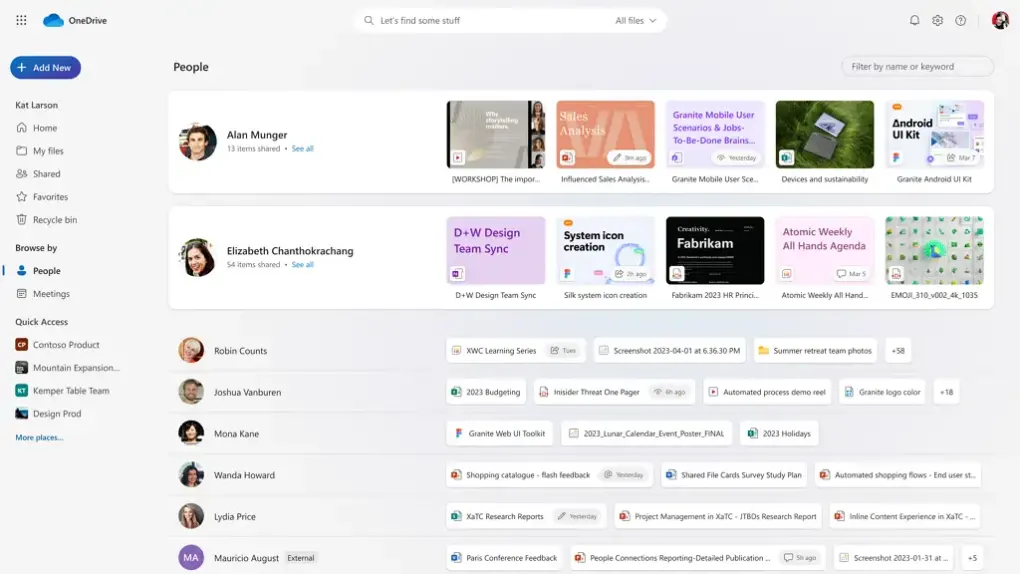 In parallel, Microsoft reinforces OneDrive's security and governance, introducing conditions for accessing confidential files, multi-factor authentication, access restrictions, and control for shared files. Notably, the Copilot assistant is being integrated into OneDrive, showcasing Microsoft's commitment to advancing AI features across its applications and services. While some features are already rolling out, others are slated for release in the coming months, with specific timelines outlined for each enhancement.