Are you tired of Instagram and looking for fresh platforms to explore? In this article, we will delve into the top Instagram alternatives that offer unique features and experiences. Discover the best options for Instagram and find the perfect platform to suit your needs. Say goodbye to the usual and embrace new possibilities with these exciting alternatives.
Snapchat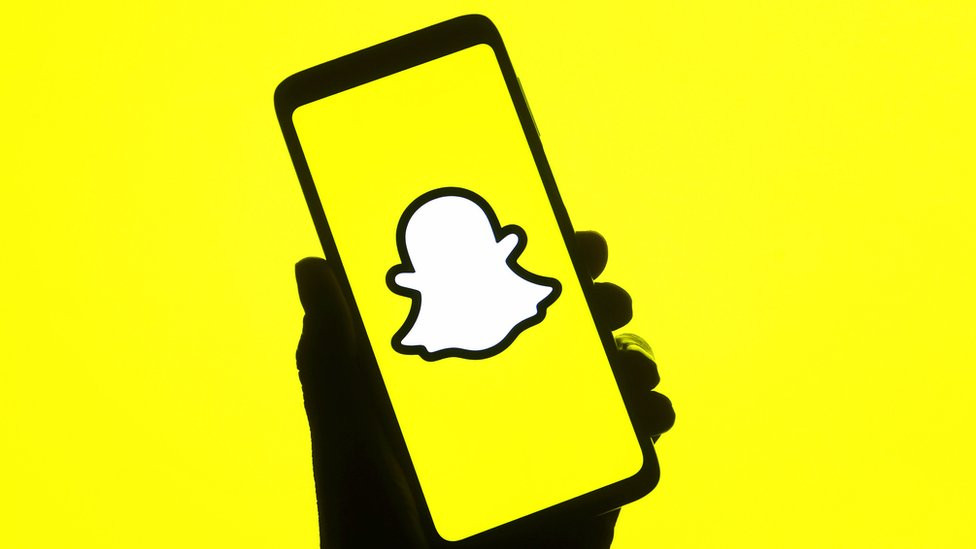 Snapchat offers a quick and enjoyable way to exchange photos and videos with friends. Despite being less renowned than Instagram, Snapchat boasts a daily user base of 300 million. Upon launching the app, you are immediately greeted with a Camera, enabling instant capture of images and videos. To craft distinctive and captivating visuals, Snapchat provides many options such as filters, lens effects, bitmoji, and various other effects.
Comparable to Instagram, Instagram's stories on Snapchat come with a time limit, vanishing after 24 hours. Additionally, you can engage in instant messaging and take advantage of the group chats feature, facilitating conversations with up to 16 individuals simultaneously.
500px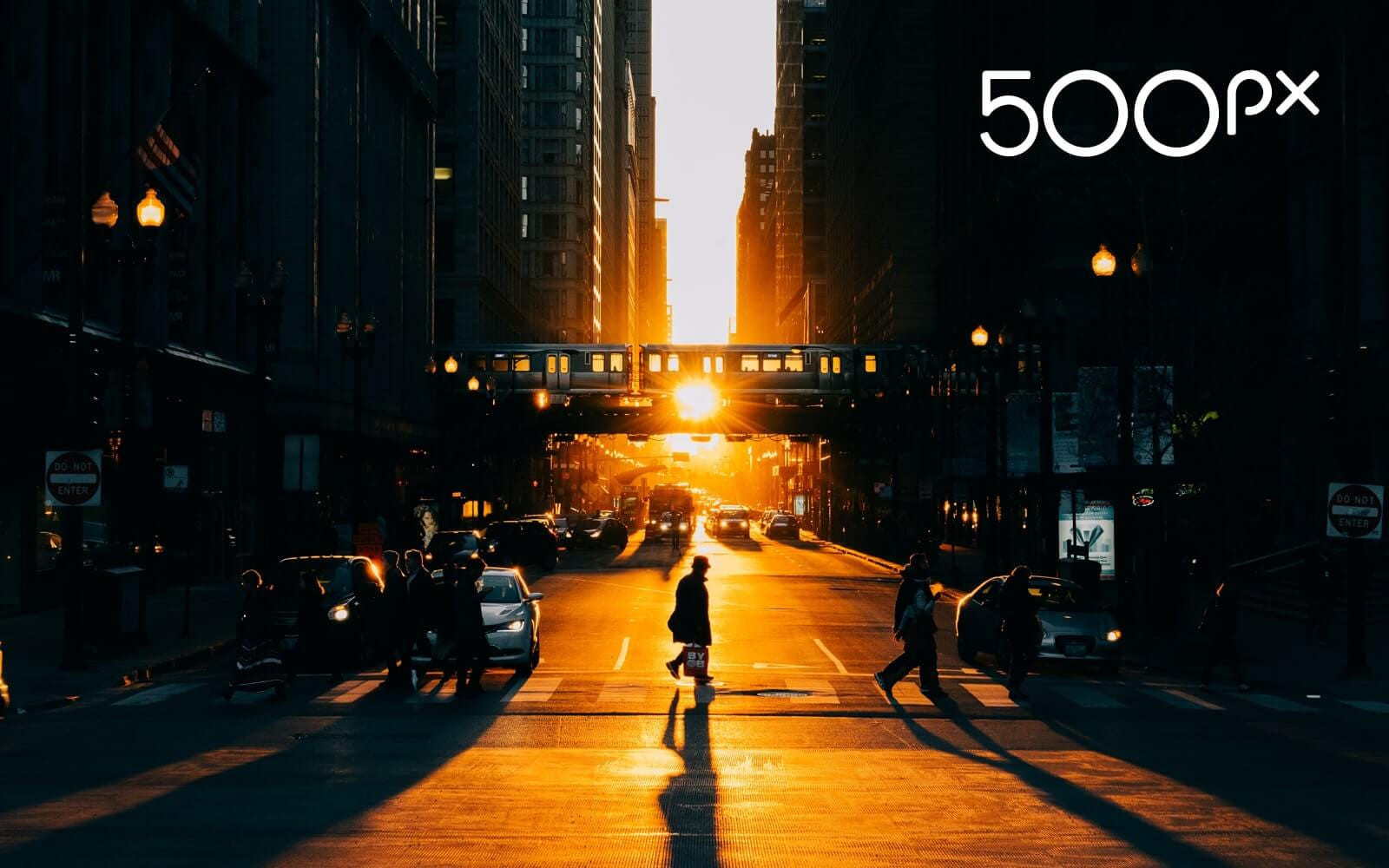 500px is a photography community and online platform that allows photographers to showcase their work, discover inspiring images, and connect with other photography enthusiasts. The forum was launched in 2009 and has become popular for amateur and professional photographers.
Critical features of 500px include:
Photo Sharing: Users can upload and share their high-quality photographs on their profiles.
Discover Feed: The platform has a curated feed where users can discover and explore various photographs from different genres and styles.
Community Interaction: Photographers can engage with each other through comments, likes, and follows. This fosters a sense of community and allows for networking among photographers.
Marketplace: 500px also has a marketplace where photographers can sell their images as digital downloads or prints.
Contests: The platform regularly hosts photography contests, allowing photographers to showcase their skills and win recognition.
Portfolio: Users can create a portfolio on 500px to showcase their best work in a professional and customizable manner.
It's important to note that the platform has undergone changes and updates over the years, so specific features and offerings may evolve. Photographers often use 500px to gain exposure, connect with like-minded individuals, and explore various photographic styles.
Download for Android
Tumblr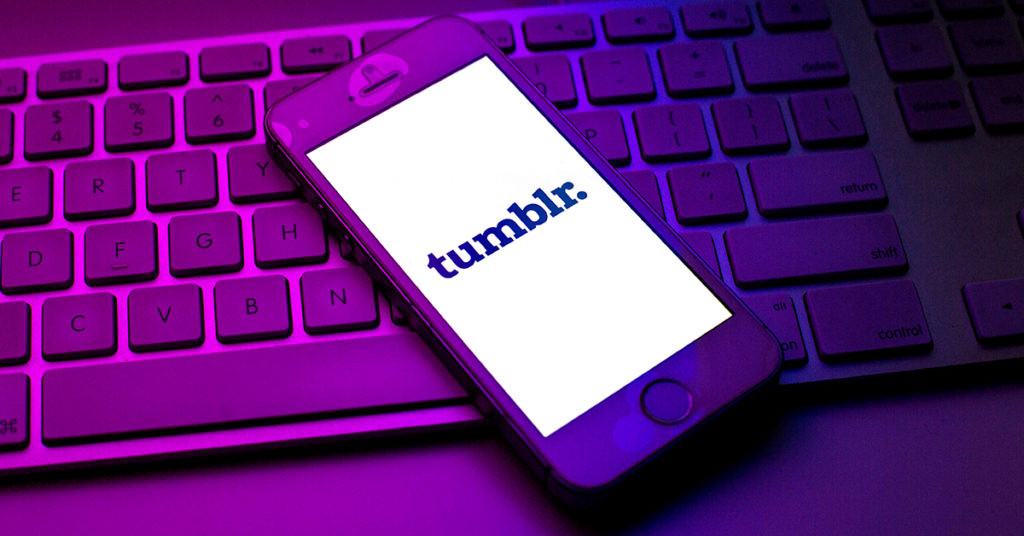 Founded by David Karp in 2007, Tumblr is a microblogging social network that operates in the United States. Presently, it is owned by Automattic.
Tumblr provides a vibrant online platform with over 465 million hosted blogs and approximately 347.5 million global visitors. While sharing resemblances with Instagram, Tumblr distinguishes itself by not being confined solely to multimedia content. Users can post audio, text articles, and links to external websites.
Like Instagram, Tumblr has garnered a user base primarily of teenagers and Millennials. This demographic profile renders it an ideal platform for brands targeting these age groups, as they can effectively engage with their intended audience on Tumblr.
Retrica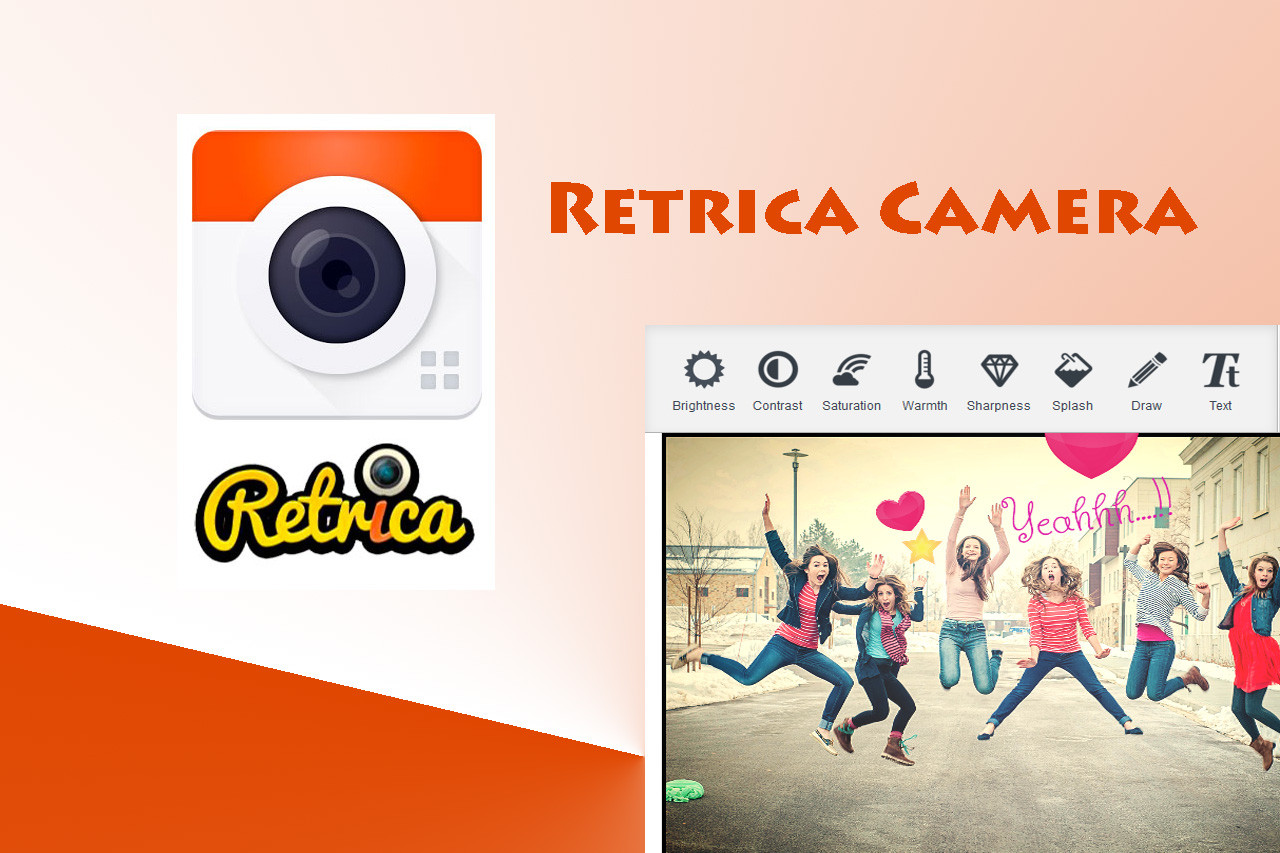 Retrica is an excellent app as an alternative to Instagram, offering numerous similarities between the two platforms. Retrica features an enhanced user interface that simplifies capturing photos and videos. Moreover, it provides ample options to create authentic and unique images through its diverse range of available effects.
With Retrica, users can access an extensive collection of over 190 filters, enabling them to enhance their photos effortlessly. Additionally, the app allows further customization by adding text, stickers, and doodles to photos, improving visual appeal and personalization. Retrica offers a premium edition for users seeking additional features that can be purchased, unlocking further functionalities and enhancing the overall experience.
Imgur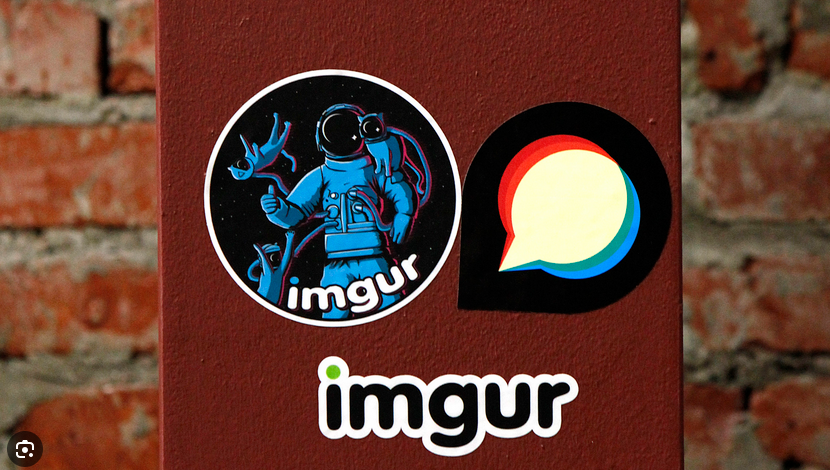 Imgur stands out as an exceptional substitute for Instagram, serving as one of the most popular photo-sharing sites on the internet. It is important to note that Imgur primarily operates as a public platform, but it offers the option to hide specific photos and videos, ensuring they remain unsearchable.
To share your content on Imgur, you can create a private URL to control who can access and view your uploaded photos, videos, and GIFs. Additionally, Imgur provides the convenience of utilizing tags, enabling easy categorization and organization of your shared content and making it more straightforward for others to discover and engage with your uploads.
Pinterest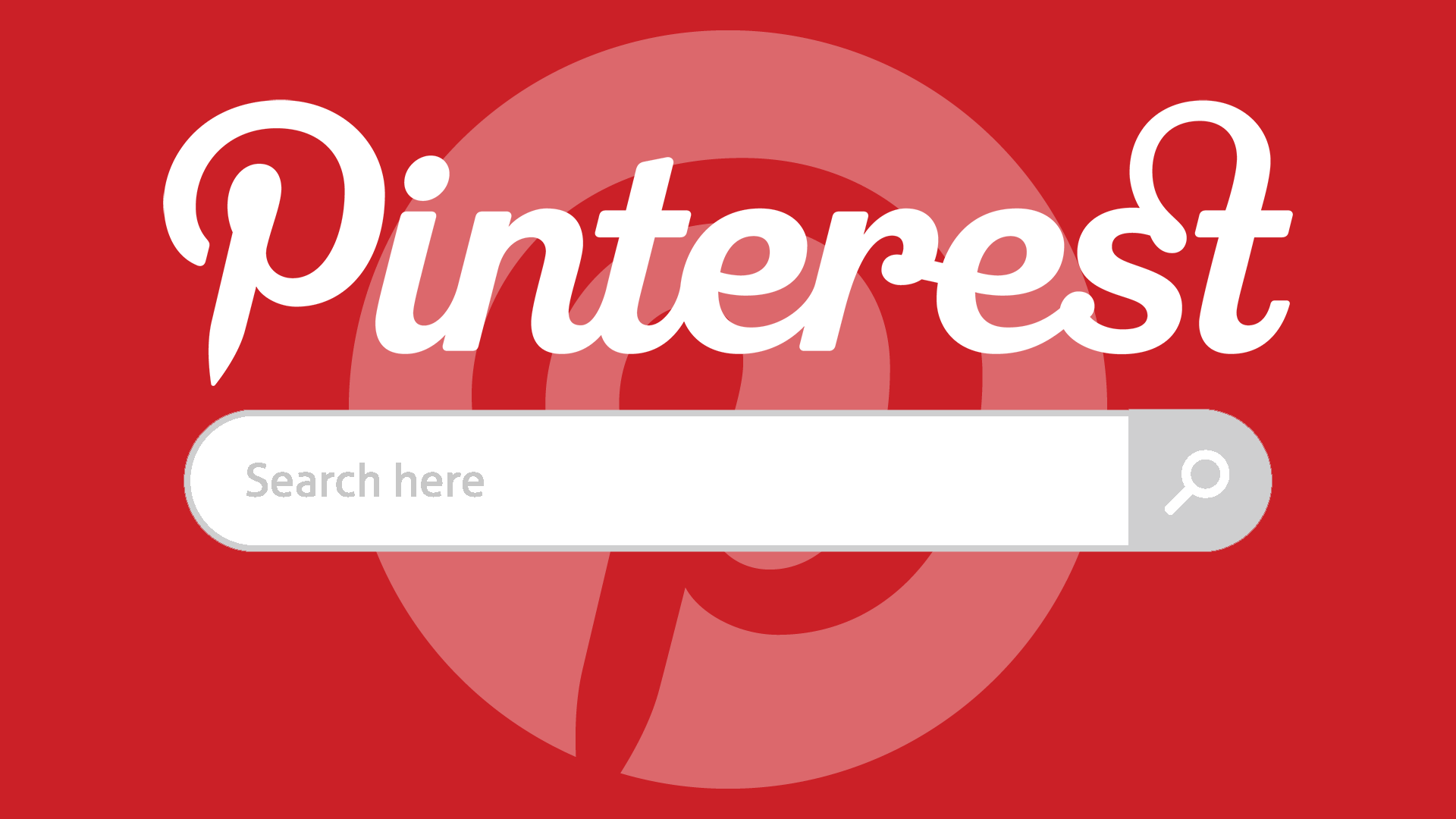 Regarding niche-specific content, Pinterest is often at the forefront of people's minds. This popular social media platform boasts millions of users worldwide and can be a viable alternative to Instagram.
Like Instagram, Pinterest allows users to upload and share photos and videos as pins. However, one of the standout features of Pinterest is the ability to create customized boards, where users can organize and save their pins based on specific themes or interests. This feature sets Pinterest apart and highlights its emphasis on organization and curation.
In addition to the unique board functionality, Pinterest provides all the essential features necessary to compete with Instagram, ensuring users have a seamless experience when sharing and discovering visual content. Whether uploading, saving, or exploring the range, Pinterest offers a comprehensive platform that can effectively rival Instagram in various aspects.
Behance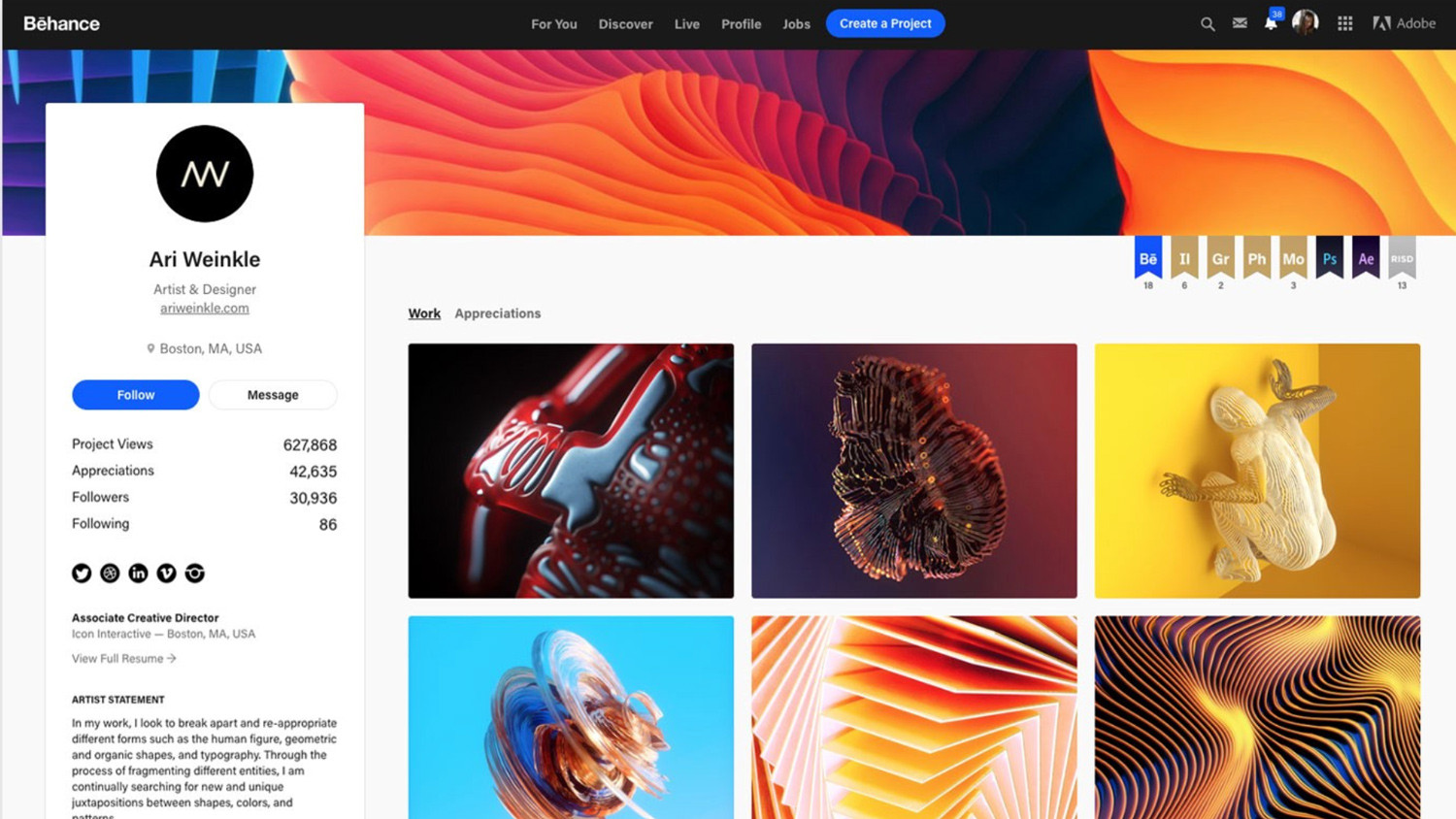 For creative artists seeking an alternative to the crowded space of Instagram, Behance emerges as a compelling one-stop destination. With a robust community of individuals sharing their creative artworks, Behance offers a vibrant platform for artists to showcase their talents, engage with like-minded individuals, and foster meaningful interactions.
Specifically tailored for artists and photographers working in the creative field, Behance provides a focused environment where their work can receive dedicated attention. The platform's emphasis on creativity sets it apart from the broader scope of Instagram.
Behance also offers the advantage of a live streaming feature, allowing artists to connect with their audience in real time and provide a more immersive experience. Furthermore, Behance presents numerous job opportunities within the creative industry, providing artists a valuable avenue to showcase their skills and potentially secure professional collaborations.
Overall, for artists and photographers working in the creative field, Behance serves as a preferable choice over Instagram, thanks to its thriving community, specialized focus, live streaming feature, and abundant job opportunities.
Facebook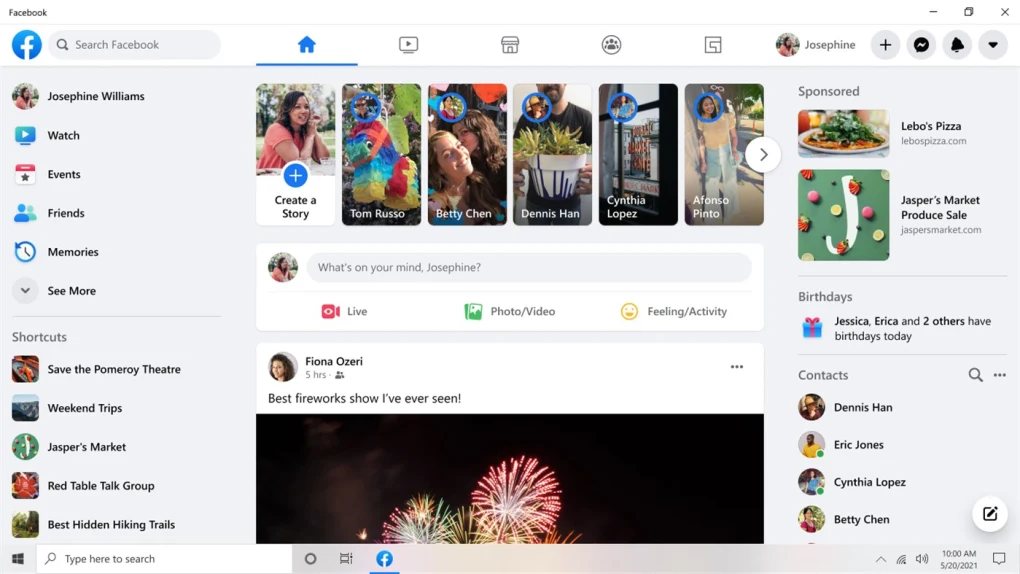 Instagram and Facebook are both owned by Meta, formerly known as Facebook. While they are separate platforms, their overarching objectives align closely. As two top-rated social media apps with a global user base in the billions, Facebook allows you to connect with a vast audience like Instagram does.
On Facebook, you can share various forms of content, including photos, videos, texts, and stories. Regarding features, Facebook offers a broader range of activities compared to Instagram. If you grow weary of Instagram's reels, Facebook can provide a refreshing alternative with its diverse features and functionalities.
By joining Facebook, you can engage with a broader range of content and experiences, making it an ideal choice if you seek a more comprehensive social media platform beyond Instagram's scope.
Flickr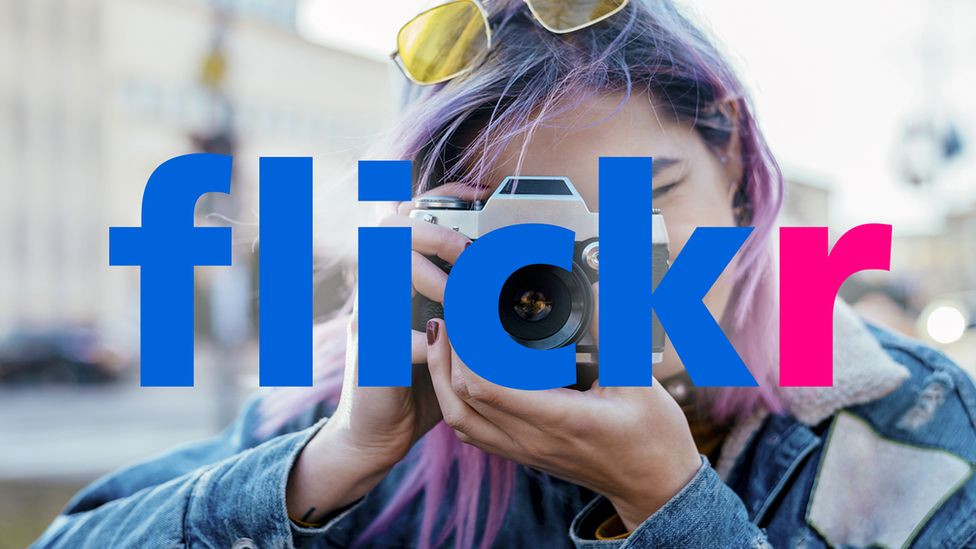 Indeed, Flickr had a significant presence and popularity, particularly in the early days of photo-sharing platforms before the emergence of Instagram and Unsplash. It was widely regarded as a popular destination for sharing photos and videos in 2007. However, its prominence has diminished, and SmugMug now owns it.
Despite its waning popularity, Flickr remains relevant, particularly for those who prioritize quality over quantity in their photography endeavors. It continues to cater to a niche audience, particularly photography enthusiasts and experts. If you are someone with expertise in photography and seek a platform that emphasizes the artistry and craftsmanship of images, Flickr could still hold value for you even today.
We Heart It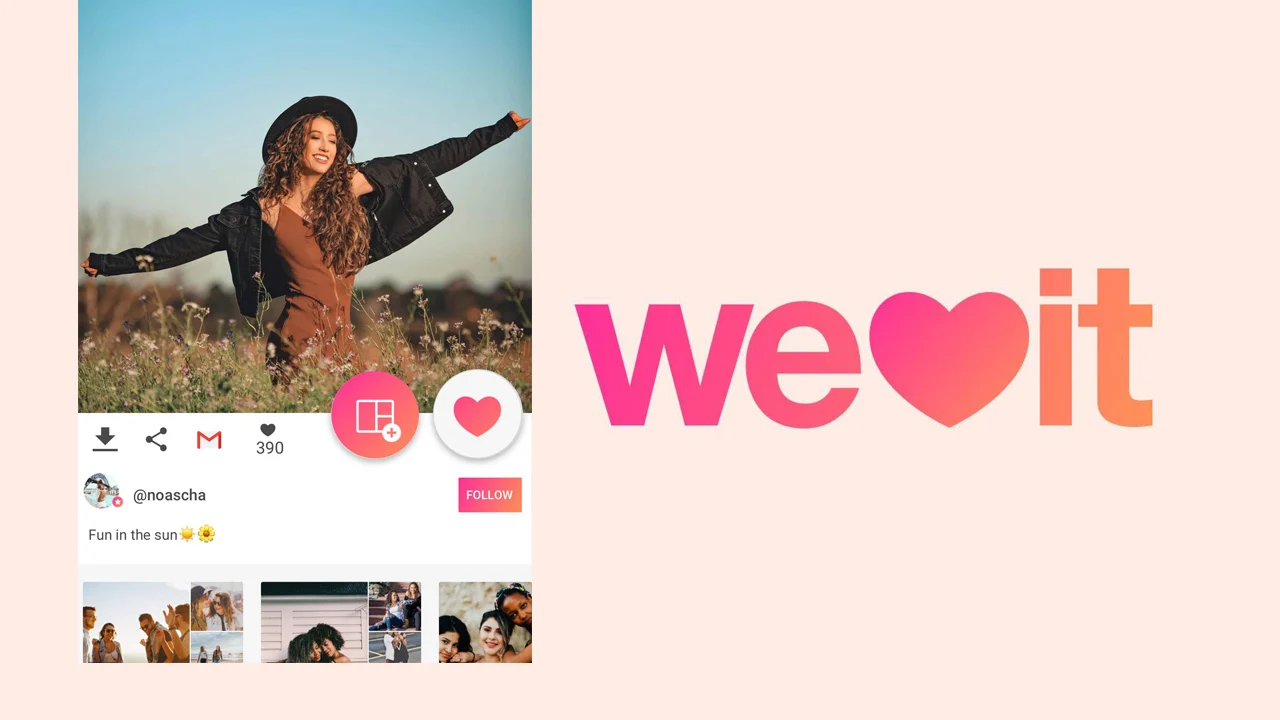 We Heart It is a noteworthy social media app that can be a viable alternative to Instagram. With a substantial user base comprising millions of users, it provides a platform available on Android and iOS devices.
One of the standout features of We Heart It is its focus on inspirational and motivational quotes, making it an excellent choice for those seeking a daily dose of uplifting content. Additionally, the app allows you to express your feelings and thoughts by posting and sharing content in a personalized manner. The editing features enable customization, ensuring your posts reflect your unique style and preferences.
We Heart It goes beyond traditional social media functionalities by offering a dedicated section for podcasts, expanding the range of content available to users. With its seamless user interface, the app provides a pleasant and engaging experience for individuals looking for an alternative to Instagram.
Conclusion
In conclusion, if you're seeking a change from Instagram, these top alternatives offer diverse features and opportunities to explore. From niche-specific platforms to those focusing on quality content, there are options to suit every preference. Whether you're an avid photographer, a creative artist, or simply looking for a different social media experience, these alternatives provide a fresh perspective. Embrace the possibilities and discover the best Instagram alternatives that cater to your needs and interests. Expand your horizons and connect with new communities on these exciting platforms today.