Hello, geek friends! I've just come across a tool that will help you have a good time, and for a good reason—it's simply great! Let me tell you about VideoCrafter, which allows you to enter a text or upload an image to generate a short video of a few seconds.
We may be far from Spielberg, but it still sounds like science fiction, doesn't it?
No, no, no… don't look at me with those big eyes. It's a reality, friends!
I transformed a simple prompt into a Pamela Anderson: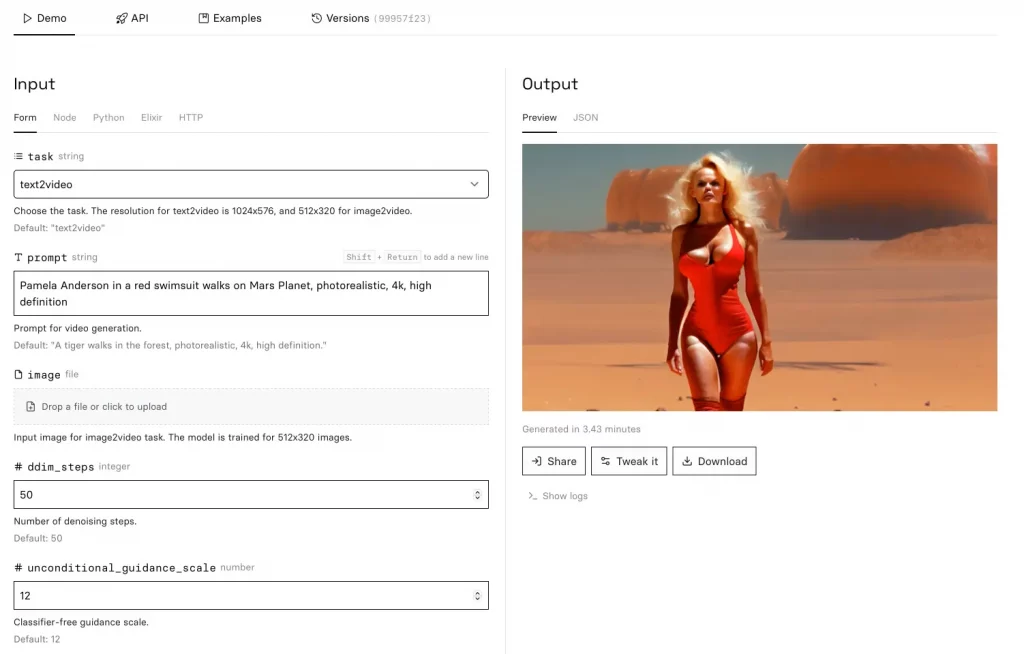 And here's the very Uncanny Valley result:
You can set the desired number of FPS as well as the number of steps for generation. The more, the more time it takes, but the more detailed it will be.
To have fun with this thing, you can either install it by following the documentation on GitHub . Please note, Replicate will be limited to a few trials, but in private browsing and/or VPN, it works. Join the project Discord or visit Replicate for more information.