When it comes to browsing the web, speed is everything. Every site we visit is associated with an IP address. It is the role of the Domain Name System, or DNS, to translate these familiar names, like "justgeek.fr," into IP addresses. However, not all DNS servers are created equal when it comes to speed and performance. So, how do you determine which DNS is the fastest? In this article, learn about DNS Benchmark, a tool designed to measure and compare DNS server speed.
Summary
Find the Fastest DNS with DNS Benchmark
What are the main tests carried out?
How to use DNS Benchmark?
Conclusion
Find the Fastest DNS with DNS Benchmark
Browsing the web is about more than just bandwidth. Even if you have a very high-speed Internet connection (VDSL2+ or Fiber), how DNS servers process your requests can significantly influence the speed at which you access your favorite websites. Using DNS Benchmark lets you discover which DNS are the fastest for your Internet connection.
DNS Benchmark is a free and lightweight software designed to analyze the performance of DNS servers. It not only tests the servers you are currently using but also a selection of the most popular DNS servers. To do this, the software sends requests to these servers to measure their response time, also called latency, but also their reliability, error rate, and performance on simultaneous requests.
What are the main tests carried out?
The main tests performed by DNS Benchmark include:
Cached Name Lookups: Measurement of the time required to return a domain name already present in the DNS resolver cache. This is an indicator of how quickly a DNS server can respond when it has already handled a similar request recently.
Uncached Name Lookups: Estimates the time required to return a subdomain not present in the resolver cache. This criterion is crucial for understanding how quickly a DNS server processes new or less common queries.
DotCom Lookups: Measurement of the time it takes for the DNS server to consult .com domain names. This criterion is essential given the popularity and dominance of dotcom domains.
At the end of these tests, DNS Benchmark gives you a clear view of which DNS servers work best for your Internet connection. All you have to do is change the DNS on your device, and you will instantly see the changes.
How to use DNS Benchmark?
How DNS Benchmark works is relatively simple. Follow these few steps carefully and discover the best DNS for your connection.
Download DNS Benchmark from the developer's official website. The main advantage of this tool is that it is portable, which means no installation is required.
2. Launch DNS Benchmark.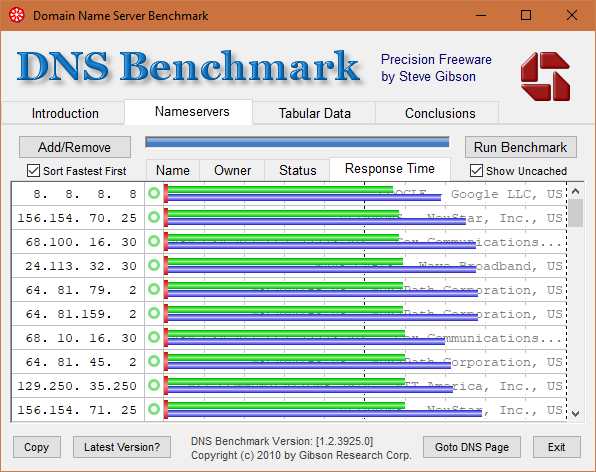 3 . go to the "Nameservers" tab in the main interface. By default, you will see a list of the 50 DNS resolvers that the tool will analyze.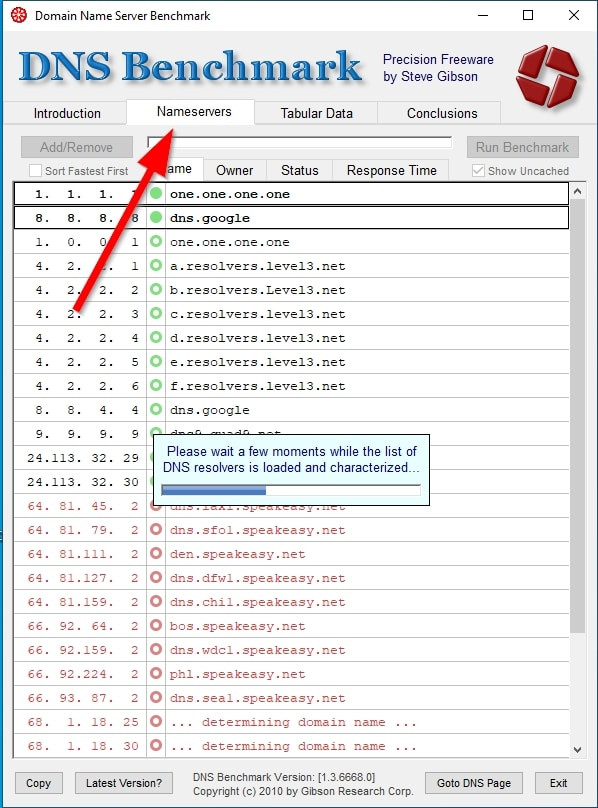 4. If you want to customize this list, click on the "Add/Remove" button. A small window will appear.
5. To start from scratch, click "Remove All Nameservers," which will clear the list of default DNS servers.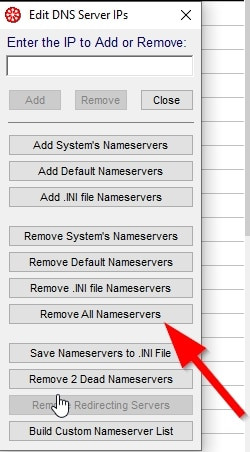 6. You can now manually add the DNS servers you want to test. To do this, enter the IP addresses of the servers in the dedicated field, then click "Add."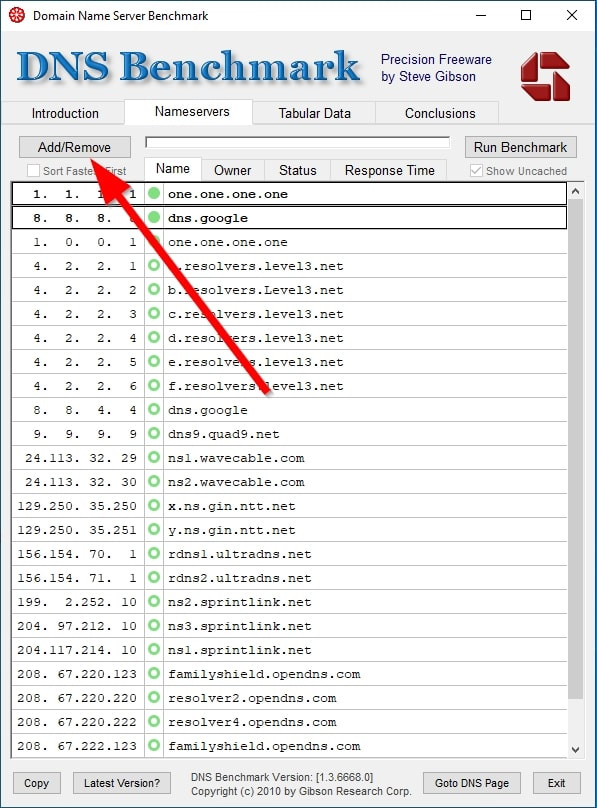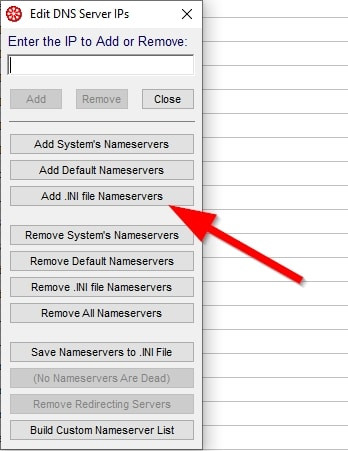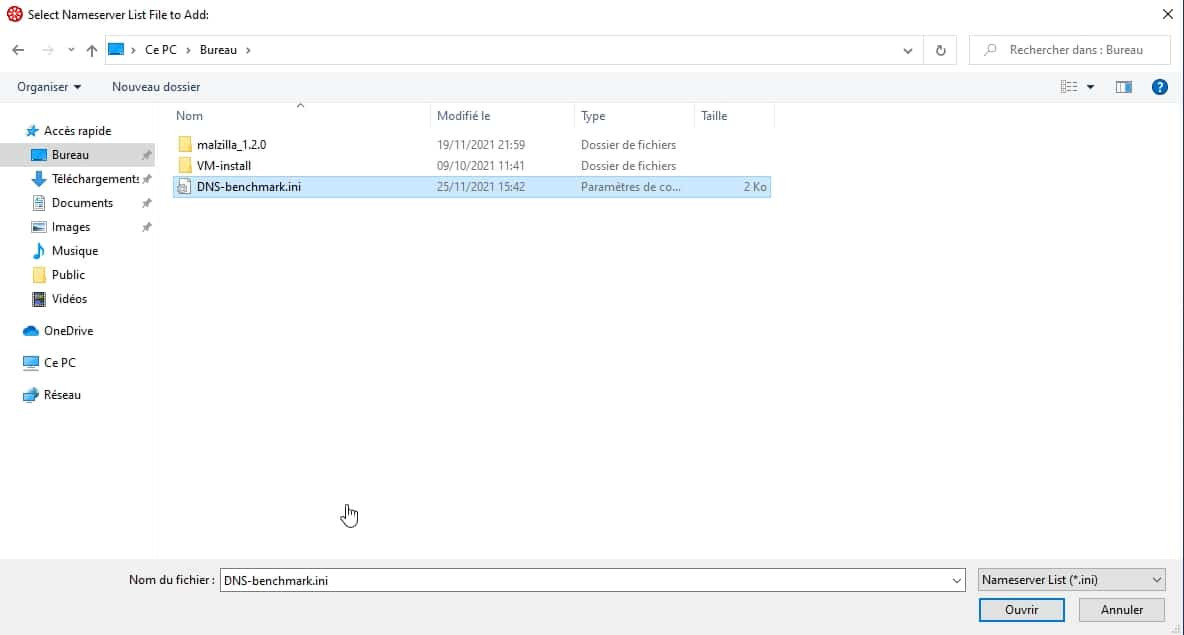 7. we have prepared a pre-configured list of the most popular DNS servers for those who prefer a quick solution. Simply click on "Add .INI file Nameservers" and choose the.INI file that you will have previously downloaded from our site. Once imported, the DNS server list will automatically integrate into the program.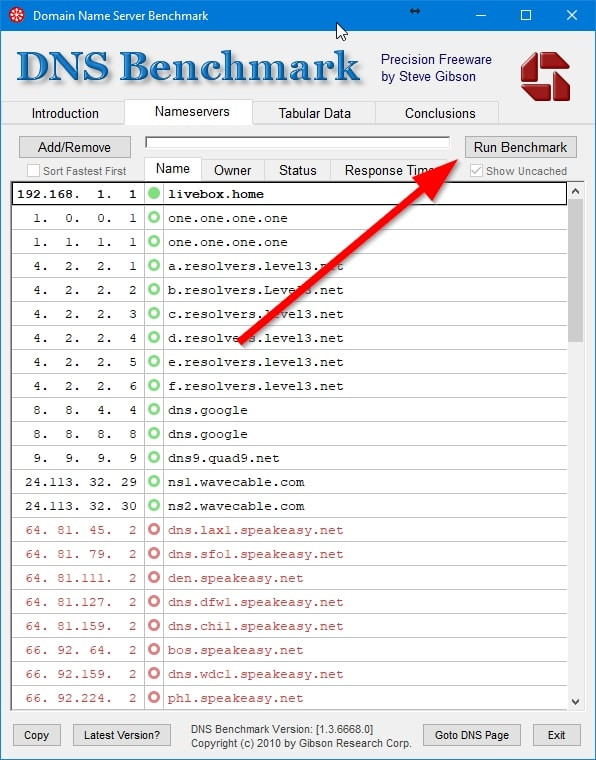 8. With your DNS server list in place, click "Run Benchmark." The tool will get to work, sending queries to each server to determine their speed and reliability.
Once testing is complete, head to the Tabular Data tab to see the results clearly organized. The servers will be ranked from fastest to least fast with the different latency times for each test (Cached Name, Uncached Name, and DotCom Lookup).
Min: minimum latency.
Avg: average latency.
Max: maximum latency.
We found that DNS servers from DNS0, Cloudflare, and OpenDNS were among the fastest for our Internet connection. Of course, you may not get the same results, so we suggest you do your own testing.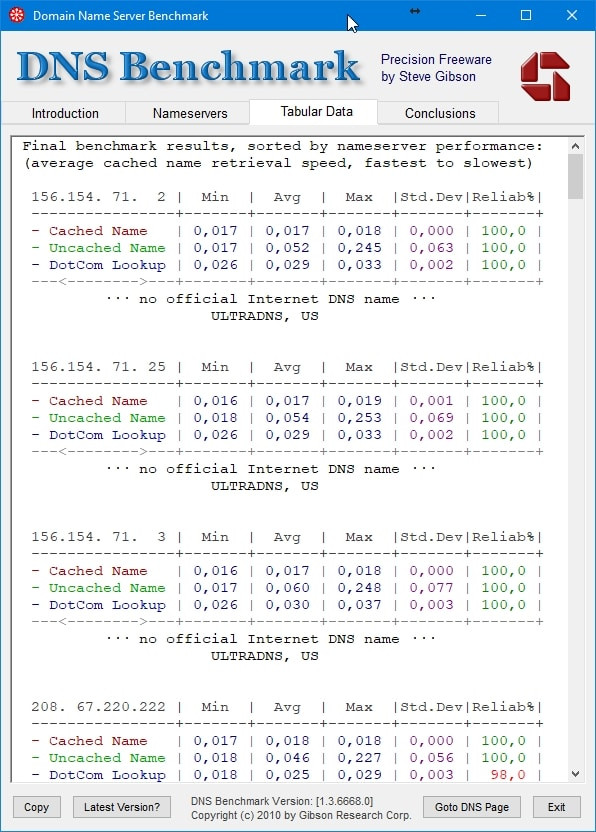 Conclusion
Using DNS Benchmark is a great way to optimize your browsing experience by identifying the fastest DNS server for your connection. Indeed, by minimizing the response times of your DNS queries, your web pages will load faster, guaranteeing smoother navigation.