Do you want to learn English online? The web is full of options: from online courses to video tutorials, not to mention the multitude of applications dedicated to language learning. However, have you ever heard of Readle? This new online platform stands out by focusing on improving written comprehension in English. We'll explain everything to you in the rest of this article!
Readle: Daily Reading Exercises in English
Readle is a 100% free online platform that offers a simple but effective format: an English reading exercise available every day. This approach aims to establish a consistent learning routine without overwhelming you with an avalanche of information.
The uniqueness of Readle lies in its use of artificial intelligence (AI) to create the different daily texts. The contents are adapted to different levels, ensuring varied readings throughout the days.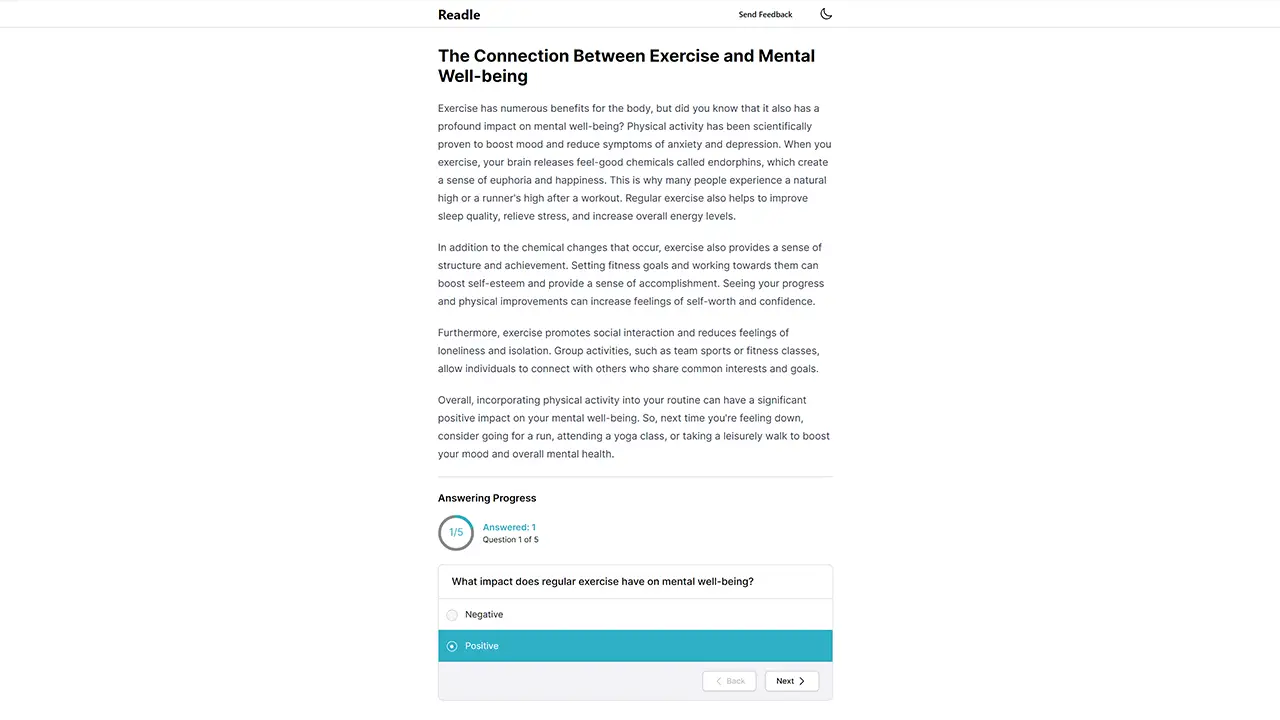 Example of an English text offered on Readle
At the end of each text, a comprehension questionnaire consisting of 5 questions is provided. These questions are intended to assess your understanding of the text and also to reinforce your memorization.
Example of answers to the questionnaire on Readle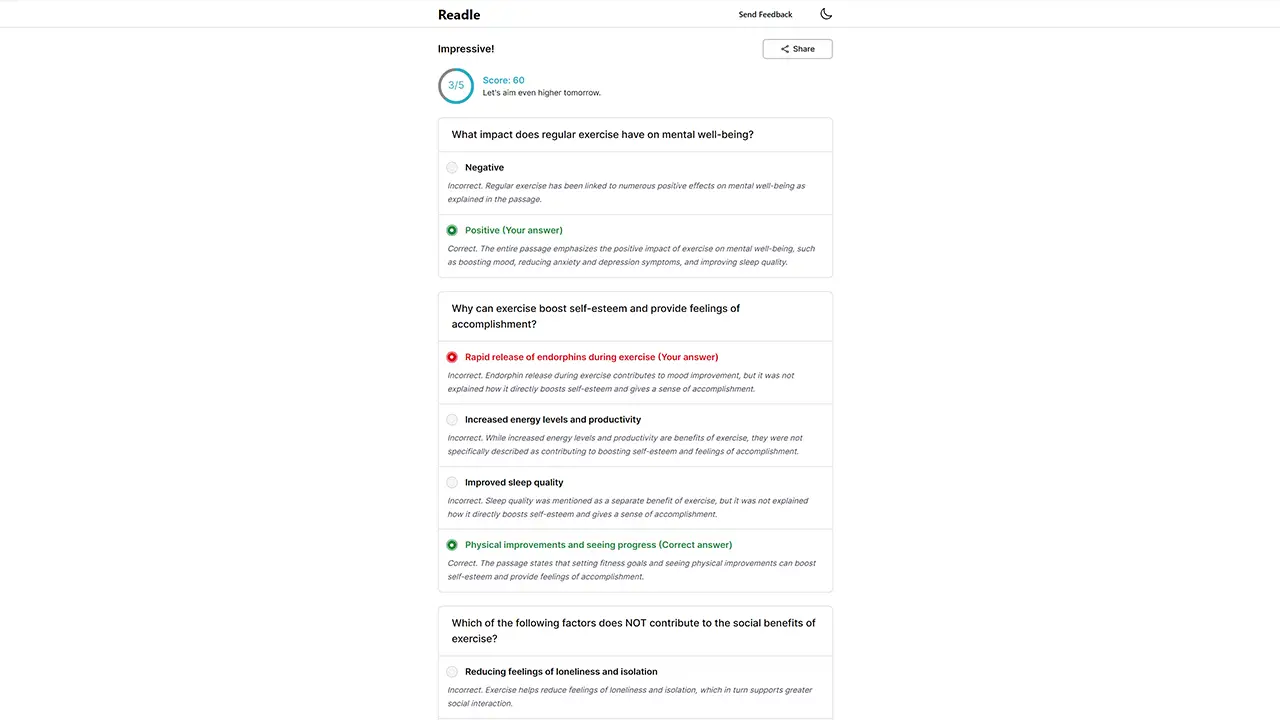 How It Works?
How Readle works is very simple:
No need to register or create an account. Simply go to the official Readle website for direct access to the text of the day.
Take the time to read the proposed text, focusing on overall understanding and vocabulary.
Once you have finished reading, proceed to the associated quiz. Comprising 5 questions, it allows you to evaluate your overall understanding of the text.
After answering the questions, you will receive instant feedback on your answers, letting you know your score.
In Conclusion
Readle offers a simple and effective way to strengthen reading comprehension in English, day after day. Thanks to its ease of use, its varied texts generated by AI, and its relevant questionnaires, it is the ideal tool for anyone looking to progress in English, regardless of their level. Don't wait any longer—give yourself the opportunity every day to enrich your language skills with Readle!
And if you're more interested in an auditory approach, take a look at Atomic Learning. Unlike Readle, this platform relies on daily audio challenges generated by artificial intelligence.