Have you ever found yourself juggling a multitude of video and audio formats, wondering how to manipulate/edit them without creating complete chaos? Well, today I'm going to tell you about a platform that will make your life easier: FFmpeg Explorer.
FFmpeg, for those who don't know yet, is an incredibly powerful open-source software that allows you to manipulate video and audio files of all kinds. You can convert, rip, edit, and even live stream with FFmpeg. And of course, the icing on the cake is that it's completely free!
But how does it work, you ask me? Well, FFmpeg is a command-line tool, which means you'll have to type in lines full of weird parameters to achieve these wonders. But do not worry! It's not as scary as it sounds, especially if you have the right guide.
This is where FFmpeg Explorer comes in. This site presents itself as the ultimate guide to familiarize yourself with all of the tool's video and audio filters and thus get the most out of them.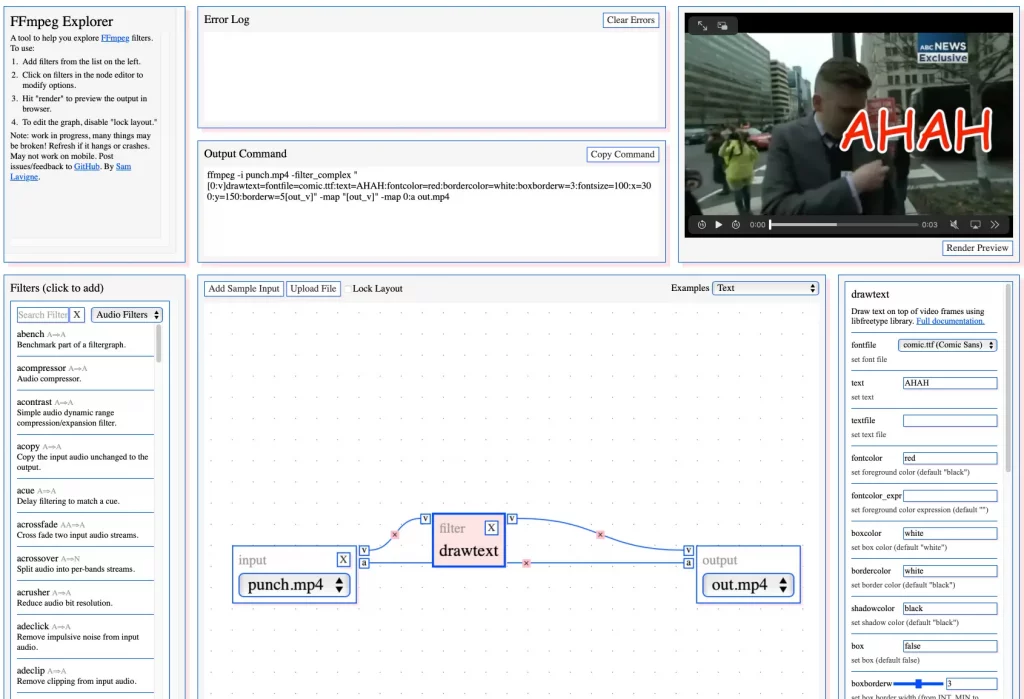 Via a very easy-to-understand interface, you can add several end-to-end filters with your mouse and see the result in the preview video. This will then allow you to retrieve the correct command line to integrate it into your processes or launch it on your computer.
Each filter presented has a short explanation and, above all, a bunch of adjustable parameters directly on the site in clickodrome mode. That way, no more excuses to automate your video processing and still waste time in Final Cut or Adobe Premiere.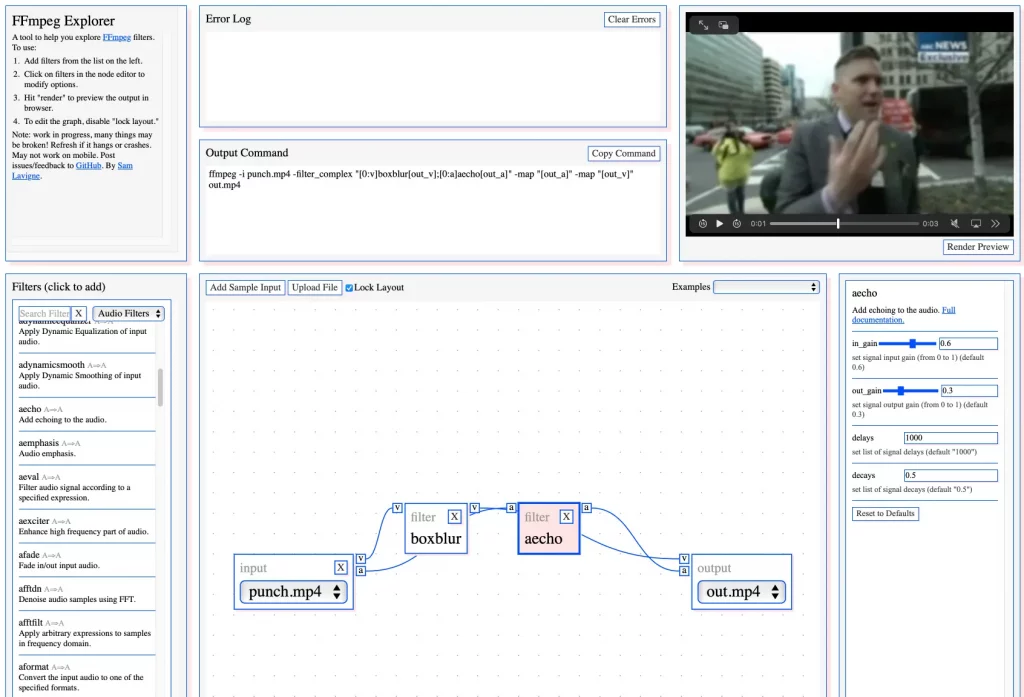 It's open source, and you can also install it on your own server/machine if you don't mind going through the online demo.
Your turn now!