Website monetization is a crucial part of running a successful online business. Choosing the right ad network or monetization partner can have a big impact on your website's revenue and growth. In this comprehensive guide, we will compare four of the top website monetization platforms – Ezoic, AdSense, Mediavine, and Snigel.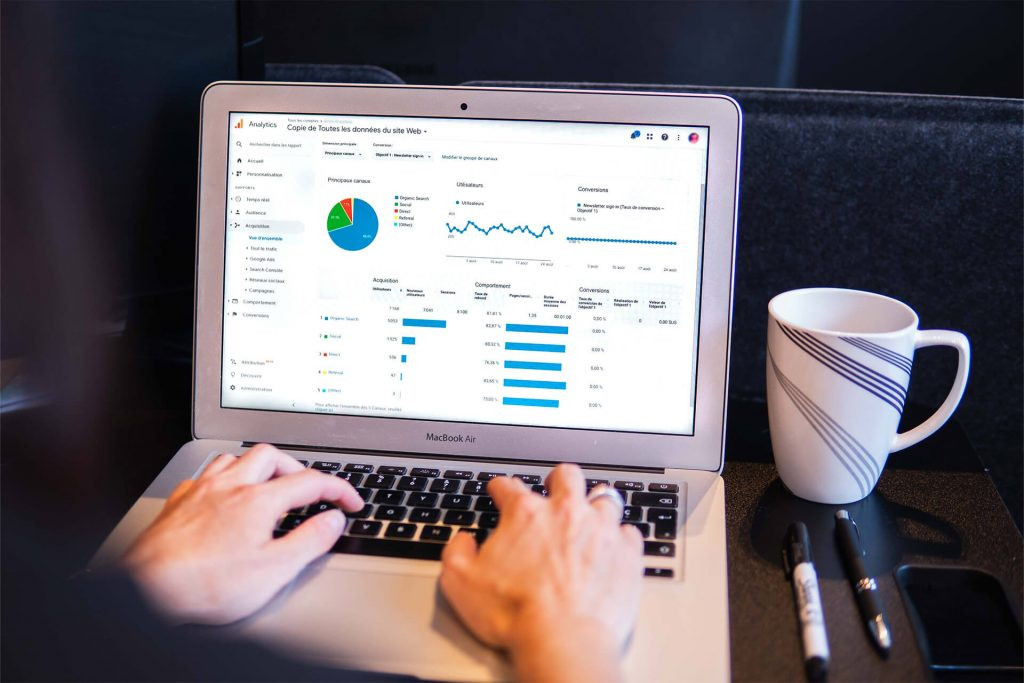 Overview of Ezoic, AdSense, Mediavine, and Snigel
Ezoic is an ad revenue optimization platform for publishers. It utilizes advanced artificial intelligence and machine learning to maximize ad revenue. Ezoic goes beyond just ad placement and provides many tools to enhance website speed, SEO, layout testing, and ad revenue analytics.
AdSense is Google's ad network and the world's largest display advertising platform. As a Google product, it has access to massive advertiser demand and works seamlessly with Google Analytics. AdSense offers different ad formats including text, image, and video ads.
Mediavine is an ad management company focused on premium content sites. They offer full-service ad ops, proactive account management, and their own ad marketplace. Mediavine is known for high-impact ads and strong fill rates.
Snigel is a newer, smaller ad network focused on quality traffic and higher RPMs. They use targeted geo-location ads and have direct advertiser relationships. Snigel offers a hands-on approach and is geared towards established websites with traffic.
Revenue Potential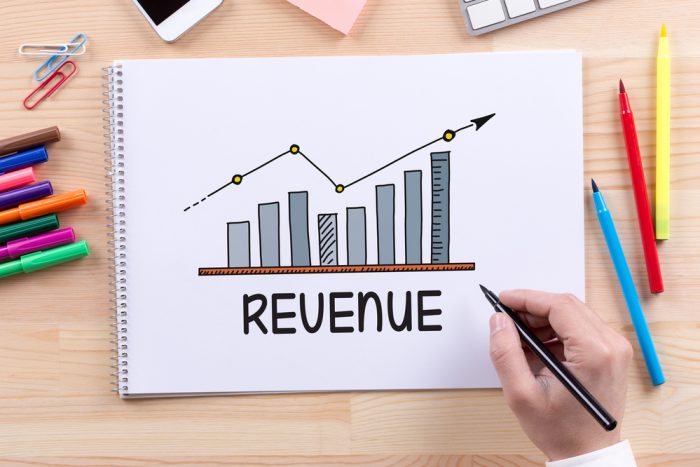 One of the most important factors in choosing a monetization provider is the revenue potential. Here's how the platforms compare:
Ezoic is designed to maximize ad revenue through advanced optimization and machine learning algorithms. Many publishers see at least a 50% lift over AdSense. For sites doing over 1 million pageviews per month, Ezoic claims to generate over $1 RPM on average.
AdSense provides a very wide reach and strong demand from advertisers. Most publishers earn between $0.10 to $1 RPM based on vertical, traffic quality, layout, and optimization. High traffic sites with good pageviews can earn over $2 RPM.
Mediavine is known for generating some of the highest RPMs in the industry due to direct advertiser relationships. Typical earnings range from $3 to $12 RPM for top-tier websites and $1 to $5 RPM for mid-tier. High traffic sites can earn $15+ RPM.
Snigel promises higher earnings than AdSense and most networks. Publishers report earnings between $1 to $5 RPM on average. Sites with premium traffic verticals can earn $10+ RPM based on targeting.
So in terms of monetization power, the platforms stack up like this:
Mediavine > Snigel >= Ezoic > AdSense
However, revenue depends heavily on your website's traffic volume, quality, and other factors. The best fit depends on your site's specifics and business goals.
Ease of Use
How easy is it to implement and manage the monetization platform? Here's how they compare:
Ezoic – Very easy to set up with a simple tag integration. The Ezoic platform and dashboard provide many robust tools and analytics to optimize monetization. Allows for "hands-off" management.
AdSense – Quick and easy to implement ad code. Basic dashboard for stats and reporting. Publisher controls are limited compared to other platforms, so optimizing earnings requires more manual work.
Mediavine – Slightly more involved set up process including application and approval. Mediavine takes over ad ops but provides dashboard access and earnings stats. Hands-on support available.
Snigel – Includes account manager to help with implementation. Dashboard provides stats and some basic controls. Optimization relies more on account manager support. Limited self-service controls compared to Ezoic.
For most publishers, Ezoic is the easiest platform to implement and manage due to robust automation, algorithms, and built-in tools. AdSense is also easy to set up, but optimizing revenue requires more hands-on work.
Ad Quality and Brand Safety
Advertising quality and brand safety are big concerns for publishers. Here is how the networks stack up:
Ezoic offers many controls like geo-targeting, category blocking, and avoiding competitor ads. All ads are reviewed for quality and relevancy. Strict policies prohibit inappropriate or misleading ads.
AdSense has strong brand safety policies and uses advanced techniques like AI to screen ads. As the ad leader, Google offers brand safety assurances most platforms cannot match. But bad ads can occasionally slip through.
Mediavine curates all ads and has strict brand safety standards. Their high-value ads and direct relationships mean ads are extremely relevant. Publishers have control over ad settings and exclusions.
Snigel promises highly relevant ads targeted to each visitor. But as a small network, their inventory is also much more limited, so fill rates may suffer. Brand safety options are limited compared to Ezoic and AdSense.
AdSense and Ezoic lead for ad quality and brand safety enforcement due to their technology, huge advertiser bases, and strong incentives to maintain standards. For publishers seeking the highest quality ads and protection, these two platforms have an edge.
Support and Account Management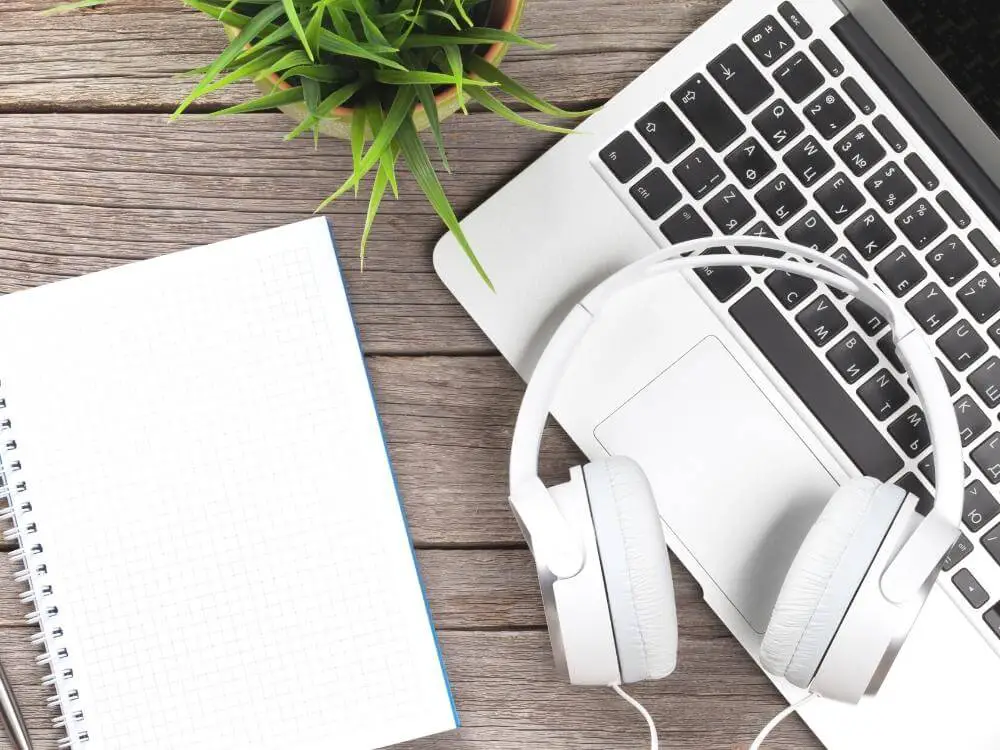 The level of customer support and account management varies significantly between these monetization firms:
Ezoic provides 24/7 support by chat, phone, email, and online knowledge base. All accounts get an ad specialist for ongoing optimization, though relatively minimal hands-on service compared to Mediavine or Snigel.
AdSense offers email and online chat support. But direct contact for publisher questions and optimization is very limited. Support is relatively impersonal and centered around self-service troubleshooting.
Mediavine assigns dedicated ad operations specialists to each publisher. They offer white-glove service to optimize ads, provide strategic advice, and resolve issues. Hands-on support exceeds most other networks.
Snigel also provides dedicated account managers to help publishers set up, manage, and optimize their ad campaigns. The high-touch support is a key selling point over automated platforms. But support is still not as robust as Mediavine.
For publishers wanting close account management and high-touch personalized service, Mediavine is the clear choice. Snigel also offers good support relative to Ezoic and AdSense.
Optimization and Analytics
Analytics and optimization tools are important for publishers to understand and maximize their ad performance. Here is how the platforms' offerings compare:
Ezoic has robust analytics and provides many optimization tools accessible through their dashboard. Publishers can use artificial intelligence, run A/B tests, customize ad layouts, tweak ad sizes and types, and leverage many other controls to raise revenue.
AdSense provides decent reporting on impressions, clicks, CTR, earnings, and top pages. But optimization capabilities are relatively limited. Publishers can make some basic tweaks like ad sizing and positioning. But most revenue growth depends on site improvements.
Mediavine offers analytics on performance by page, ad unit, device, and other dimensions. Publishers can request optimization advice and make ad layout suggestions. But most optimization is handled directly by Mediavine's ad specialists.
Snigel provides performance data and conversion metrics. Publishers have limited optimization controls and mostly rely on Snigel's account reps to make revenue-boosting changes. There is less ability to self-optimize compared to Ezoic.
Ezoic stands out for giving publishers stellar analytics and a huge array of optimization tools and controls to directly drive higher revenue. AdSense and Snigel offer only basic analytics and limited optimization levers.
Entry Requirements
The monetization platforms have different requirements for site traffic, content, and other criteria. Here are the key requirements:
Ezoic – Requires 5,000+ monthly page views. No content restrictions though sites with very short or syndicated content may have limited monetization.
AdSense – Must have substantial original content. No strict traffic requirements though more content and traffic improves monetization capability.
Mediavine – Only accept sites with 50,000+ sessions per month. Content must be high-quality and original. Niche sites preferred over broad coverage. Approval required.
Snigel – Looks for established sites with at least mid-five figure traffic. Focused on U.S. traffic. Quality original content required.
For new sites or blogs just starting out, Google AdSense has the lowest barriers to entry. Ezoic also has relatively open requirements. Mediavine and Snigel are geared more towards sizable established sites with high-quality content.
Ad Formats and Customization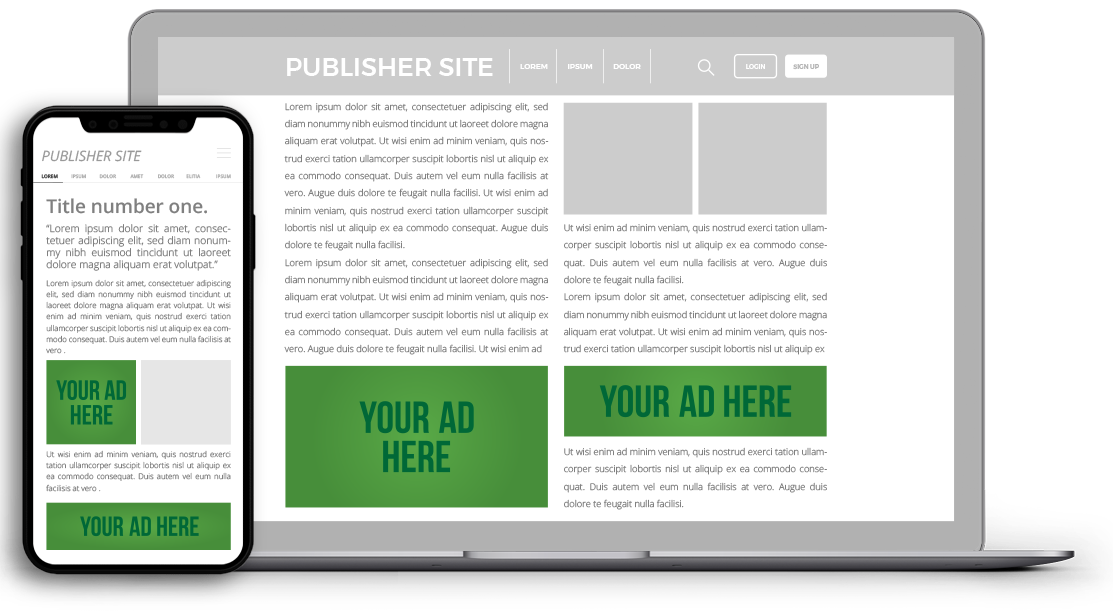 More ad types and customization options allow publishers to better match ads to their content and audience. Here's an overview of what each platform offers:
Ezoic – Supports a broad range of ad types including banner ads, static and rich media, carbon ads, slide-in/pop-unders, and more. Granular controls let publishers customize ad sizes, styles, positions, colors, and other attributes.
AdSense – Offers basic ad types like text, image, and video ads. Limited customization of size, color, and positioning. No control over ad creative.
Mediavine – Run high-impact ad formats like wallpapers, sliders, and float-ups. Ad ops team helps build customized units appropriate for each site's layout and audience. More flexibility than AdSense but less than Ezoic.
Snigel – Focuses mainly on display banners. Publishers have some ability to customize ad sizes and location. But relatively limited ad types compared to Ezoic or Mediavine.
Ezoic stands out again for enabling extensive ad format flexibility and design customization for publishers. AdSense offers only minimal standard ad types and customization capability.
Mobile Optimization
With over 50% of traffic now coming from mobile, it's vital for publishers to monetize mobile visits. Here is how the platforms stack up for mobile monetization:
Ezoic – Fully optimized for mobile. Features responsive ad templates that automatically adapt to each device. Also lets publishers define device-specific ad layouts. Artificial intelligence helps maximize mobile earnings.
AdSense – Auto-optimizes ads for mobile. But publishers have limited design input beyond basic responsive sizing. Ad performance significantly lags desktop.
Mediavine – Ad specialists will create custom ad layouts tailored for mobile, tablets, and desktop. Still, mobile RPMs are typically around just 25-30% of desktop rates.
Snigel – Lack of advanced mobile optimization and customization is a key drawback. Publishers see mobile RPMs less than half of desktop earnings. Weak point compared to Ezoic.
Ezoic provides far more robust mobile monetization capabilities like responsive templates, device segmentation, and AI optimization. AdSense, Mediavine, and Snigel have less effective mobile optimization and generate lower mobile earnings.
Site Speed
Page speed impacts visitor experience, SEO rankings, and ad performance. Faster sites earn more revenue. Here's how the monetization solutions compare for site speed:
Ezoic – Offers many site speed tools like image optimization, caching, CDN, DNS prefetching, and code tweaks. Dramatically improves speed for most sites. Average improvement is over 50%.
AdSense – Google requires fast page load times to maximize revenue, but provides minimal speed optimization features within AdSense itself. Site speed maintenance is the publisher's responsibility.
Mediavine – Does not directly improve or maintain site speed like Ezoic. But their ad specialists will suggest site enhancements to improve speed and adhesion.
Snigel – No built-in site speed tools. Account managers may provide general guidance on improving speed but minimal proactive optimization.
Ezoic stands out as the only platform purpose-built to significantly enhance site speed and performance using multiple optimization tools. The rest offer little to no speed optimization capabilities.
Integrations and Technology
From an ad ops perspective, it helps when a monetization platform connects seamlessly with other advertising and analytics systems. Here's an overview of platform integrations:
Ezoic – Integrates directly with Google Analytics and major ad servers like DFP. APIs enable connections with header bidding partners. Works with all major ecommerce platforms.
AdSense – Seamlessly integrates with Google Analytics and other Google platforms. Limited capabilities to integrate external platforms. Functions best as part of full Google stack.
Mediavine – Ad specialists can help connect site analytics, commerce platforms, or other systems related to monetization. Open to working with publisher's preferred tech stack.
Snigel – Very limited integration capabilities. Cannot connect analytics or other platforms that could help optimize earnings. Reliant only on Snigel's proprietary platform.
Ezoic provides the most flexibility for ad ops integration thanks to APIs and direct compatibility with analytics and advertising platforms. AdSense is tightly coupled to Google's ecosystem.
Privacy and Compliance
With privacy regulations tightening around the world, it's important for ad platforms to provide transparency and help publishers comply with laws like GDPR and CCPA. Here's how the networks stack up on privacy:
Ezoic – Offers publishers granular user data controls like regional targeting restrictions. Helps sites handle consent management and offers some assistance with privacy policy generation. Overall, provides good capabilities to address privacy compliance.
AdSense – Google has strong data policies and compliance practices. AdSense notifications and consent tools help publishers follow regulations. But features are targeted more towards end user compliance than publisher needs.
Mediavine – Ad specialists ensure publishers follow IAB standards and regulations. Assist with implementing opt-outs, disclosures, and other requirements. Provides support for GDPR and CCPA compliance tailored for publishers.
Snigel – Limited transparency into privacy practices and compliance support. Publishers must handle consent notices and disclosures themselves. Lack of resources dedicated to publisher privacy needs.
For privacy and compliance, Mediavine offers the most useful guidance, tools, and custom support to help publishers adhere to complex regulations. Ezoic also provides strong capabilities while AdSense and Snigel are lacking.
Revenue Model and Fees
The monetization partners make money through different models and fees:
Ezoic – Keeps about 50% of ad revenue generated and pays out the other 50% to the publisher. All access to tools and platform included. No setup fees or monthly minimums.
AdSense – Google takes a 32% cut of ad earnings, leaving publishers with 68%. No costs to join. Monthly payout once earnings exceed $100.
Mediavine – Takes around 35% of ad revenue and pays publishers the remaining 65%. No program fees but requires commitment to 6-12 month contract after on-boarding.
Snigel – Claims to keep 15-30% of revenue depending on volume. Payments on net-90 day terms. Publishers must spend minimum $500 per month on ads to access full features.
For publishers focused strictly on maximizing revenue share, Snigel and Mediavine are most favorable. However, Ezoic provides far more value through technology and tools that can more than offset their higher cut of advertising earnings.
Implementation and Setup
The process of getting started and setting up the monetization platforms varies:
Ezoic – Very quick and easy signup. Just add the Ezoic tag to start collecting analytics. Then add ad code once approved to start monetizing. Hands-off onboarding typically takes 2-4 weeks.
AdSense – Similarly easy sign up and approval. Just copy the AdSense code to site. Takes less than an hour to start showing ads and earning. Best for quick setup.
Mediavine – More extensive onboarding including company vetting, site review, and approval process. Takes 2-4 weeks before ads go live. Publisher orientation provides training.
Snigel – Also an involved setup process with applying, getting approved, and implementing snippets. Typically 1-2 weeks go-live time. Account manager interaction helps launch ads.
For a pure self-serve platform with fastest launch time, AdSense and Ezoic are the most frictionless to get started. Snigel and Mediavine require more coordination.
Ad Performance and Fill Rates
How consistently ads show on pages impacts potential earnings. Here is how the platforms compare:
Ezoic – Powerful algorithms combined with access to many demand sources means strong ad fill rates. Publishers see high-performing relevant ads on vast majority of site pages.
AdSense – As the ad leader, Google has unrivaled demand resulting in excellent fill rates across almost all content types and traffic sources. Rare to see blank spaces from lack of ads.
Mediavine – With exclusive publisher relationships, Mediavine can prioritize inventory for top-tier sites helping ensure strong fill rates. Well-matched advertisers prevent most empty ad space.
Snigel – Smaller supply of advertisers coupled with focus only on U.S. demand limits ad availability. Fill rates tend to be lower, especially for international traffic.
Thanks to immense advertiser reach, publishers can expect reliably strong ad fill rates from Ezoic and especially Google AdSense. Snigel's smaller scale leads to higher potential for unsold ad space.
International Monetization
For publishers with global readers, the ability to monetize international traffic is important. Here's how the networks handle non-U.S. traffic:
Ezoic – Optimized to monetize international traffic. Machine learning helps serve relevant localized ads by country/region. Open to all geographic sources.
AdSense – Very robust international ad demand and geo-targeted campaigns. Publishers can easily monetize traffic from 200+ countries and regions.
Mediavine – Focused primarily on U.S. and Canadian demand. Limited ability to monetize visitors outside North America. Not ideal for global sites.
Snigel – Almost exclusively monetize websites with U.S. readers. Very little demand for international traffic. Significant earnings gap for non-U.S. audiences.
Clearly AdSense and Ezoic have substantial advantages monetizing international audiences compared to Mediavine and Snigel's concentration on U.S. traffic.
Pros and Cons Summary
Ezoic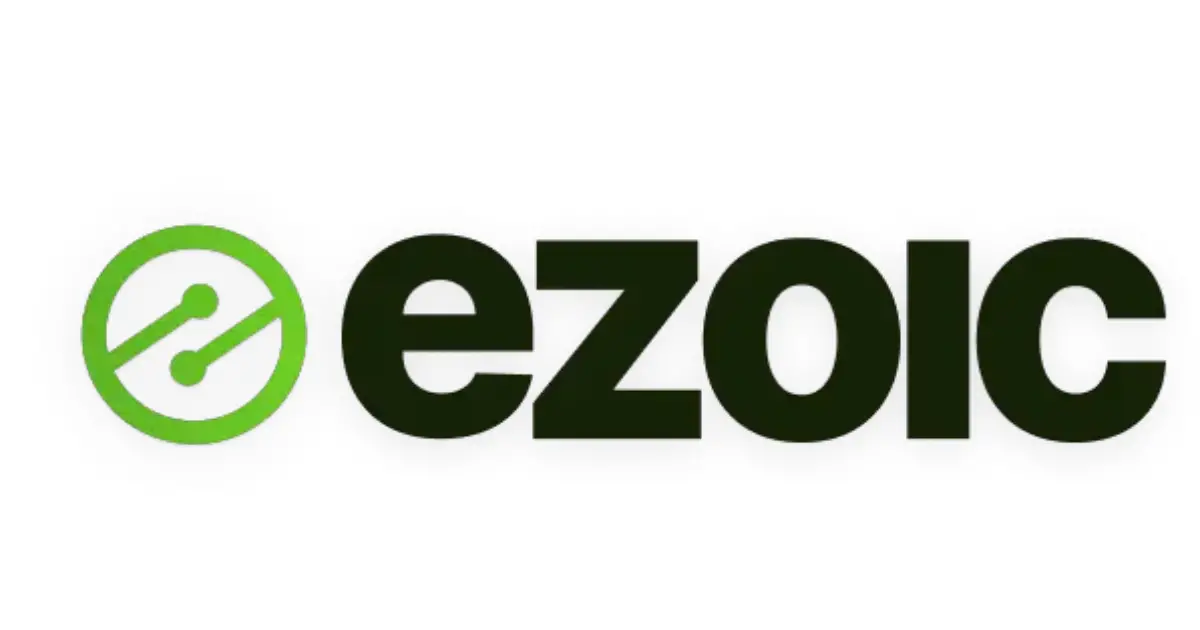 Pros:
Robust analytics and optimization tools
AI that automatically improves revenue
50+% ad revenue lift over AdSense typically
Site speed and performance optimization
Great for hands-off management
Cons:
Split ad revenue 50/50
Lower CPM ads than Mediavine on average
AdSense
Pros:
Massive demand and advertisers
Strong brand safety protections
Easy implementation and use
Low entry requirements for new sites
Cons:
Lower RPMs than other platforms
Limited customization and optimization capability
Mediavine
Pros:
Very high RPM potential
White-glove service and support
Brand safety taken seriously
Personalized ad optimization
Cons:
High minimum traffic requirements
Involved onboarding process
Lower earnings for smaller niche sites
Snigel
Pros:
Higher revenue share compared to Ezoic and AdSense
Dedicated account management
Potentially strong CPM rates
Cons:
Smaller advertiser base and limited inventory
Weaker brand safety and compliance features
Limited self-service optimization and analytics
Choosing the Right Monetization Partner
With a detailed comparison of these four major platforms, which one is right for your website?
For established sites with high quality content and traffic volume, Mediavine is likely the best choice if maximizing revenue potential is the priority. The high RPM potential, close account management, and ability to run premium ads make Mediavine ideal for sizable publishers who want high-touch service.
Ezoic is likely the best solution for mid-tier sites that want robust automation, optimization tools, and transparency. The AI and machine learning give publishers unmatched capabilities to directly control and improve monetization. Ezoic is great for hands-off management.
Small or newer sites just getting started will benefit most from AdSense due to the low entry requirements and ability to monetize sites with minimal content. Easy implementation also makes AdSense a good starting point before exploring platforms like Ezoic.
Snigel offers some compelling high-level benefits, but likely makes the most sense for established sites already doing over $10k per month in ad revenue. Snigel's more limited market and lack of tools.
Final Recommendations
Here are some final tips on choosing the best ad partner:
Focus on Ezoic, AdSense, or Mediavine. Snigel trails the pack in several areas.
AdSense for new sites; Ezoic for growth; Mediavine for established premium publishers.
Prioritize revenue potential, features, and support over publisher rev share percentages.
Consider future goals – expandability, customization needs, premium ads potential.
No platform is one-size-fits all. Evaluate your specific site goals, content, traffic, and business objectives. Test different options if possible. With the right fit, these platforms can greatly boost your website's monetization and earnings.
References
[1] Ezoic.com
[2] AdSense.com
[3] Mediavine.com
[4] Snigel.com
[5] MonetizePros. "Ezoic Review". https://www.monetizepros.com/review/ezoic-review
[6] NichePursuits. "AdSense Earnings Guide". https://www.nichepursuits.com/adsense-earnings-guide
[7] MonetizeMore. "Mediavine Review". https://monetizemore.com/review-mediavine
[8] NichePursuits. "Snigel Review". https://www.nichepursuits.com/snigel-ad-network-review