Do you remember Franz, the software consolidating numerous web services within a single application? This feature lets you separate environments and, most importantly, stay connected to multiple accounts simultaneously on the same service, even when it's not theoretically possible in a standard browser.
Franz has evolved significantly and is now a paid service. However, a new competitor has emerged, and the best part is it's free: Ferdi.
Archduke Franz Ferdinand of Austria – Wikipedia?
FRANZ vs. FERDI, WHAT'S THE DIFFERENCE?
Indeed, Ferdi allows you to organize your web applications as you see fit and unite them within a single desktop application. You can create multiple workspaces (personal, professional, etc.) and add as many services as you need, each in its tab.
This application is completely free, open source, and compatible with macOS, Linux, and Windows (powered by ElectronJS). You can also support Ferdi by clicking here. Its user interface is aesthetically pleasing and available in multiple languages, and it appears quite responsive at first glance.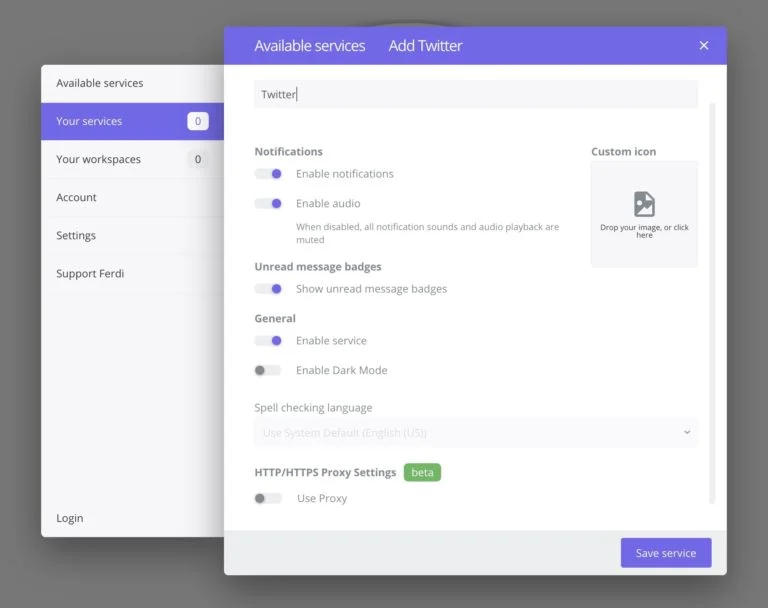 FERDI's FEATURES:
Ferdi is compatible with your existing Franz account if you already have one set up. Alternatively, you can use it without an account or even with your server if you prefer not to entrust your data to Ferdi.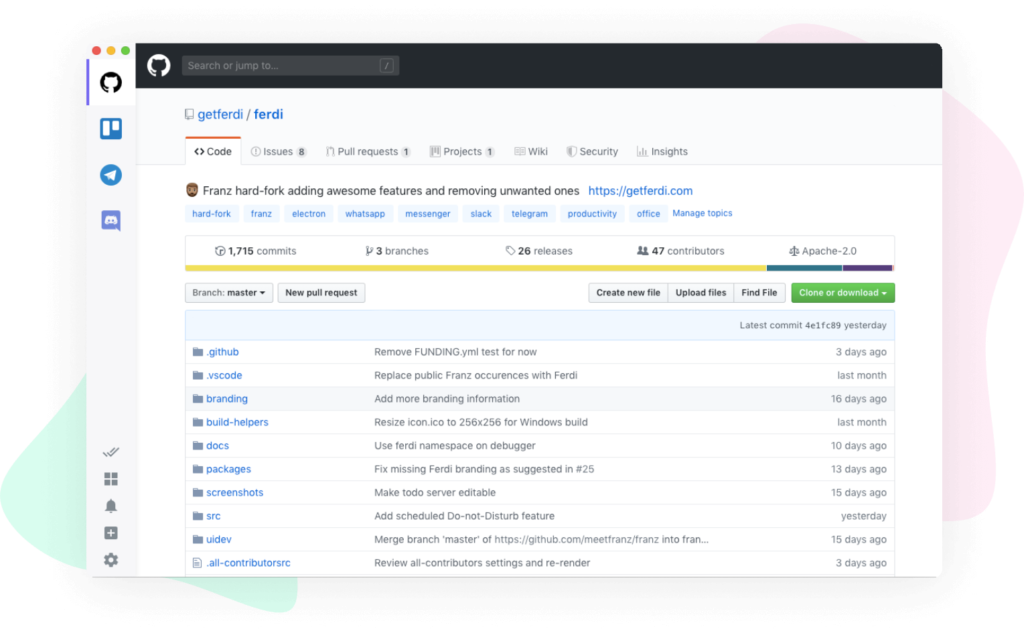 For added security, you can lock the client with a password, and it also offers a dark mode for those who prefer it.
Ferdi offers an impressive array of supported services, including the usual suspects like Twitter, Github, Twitch, Google Drive, Jira, Microsoft Teams, ICQ, WhatsApp, and many more.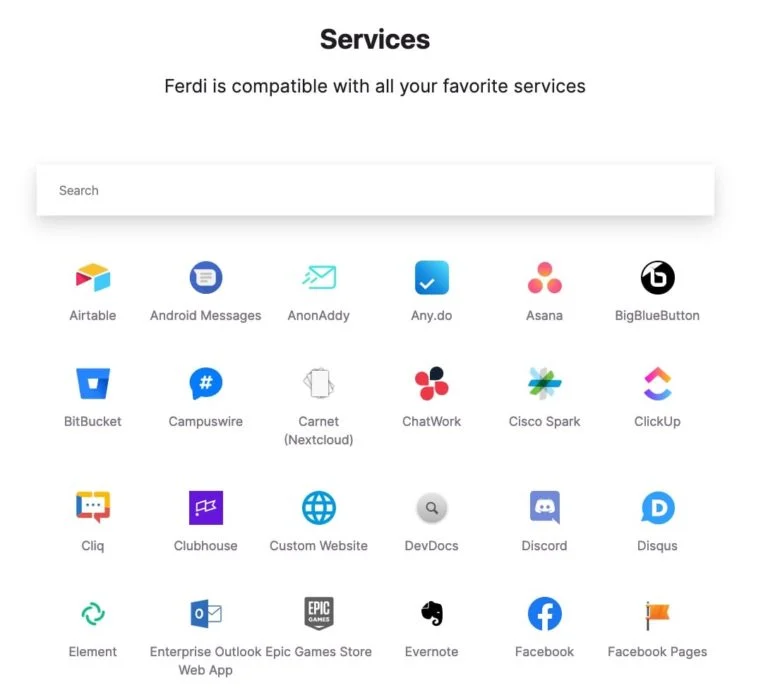 If you're tech-savvy and want to add your services, Ferdi provides access to open-source "recipes" for third-party services in Franz's documentation, which you can retrieve and modify to integrate with Ferdi.