If, like me, you find yourself juggling between several instant chat services for work and dealing with people who prefer different communication platforms, you might be feeling a bit overwhelmed. But fear not, I have just the solution you need.
It's called Franz, and it's what we tech enthusiasts call a 'wrapper.' Essentially, it's a user-friendly interface that brings together all the essential web applications under one roof.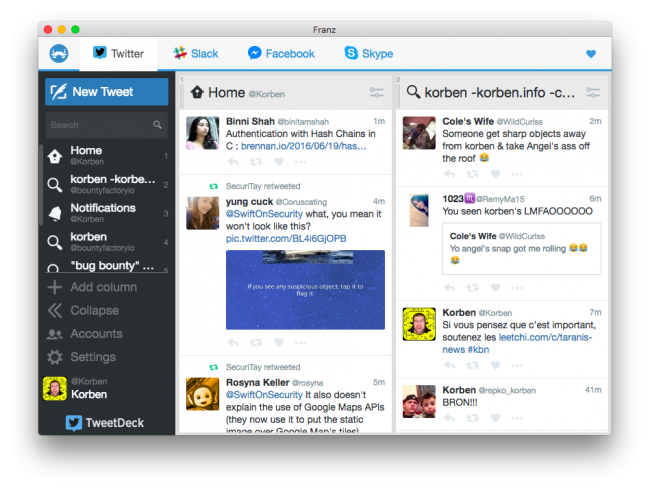 With Franz, you can effortlessly integrate Facebook Messenger, Slack, Tweetdeck, Skype, Mattermost, and more, allowing you to centralize all your communication channels.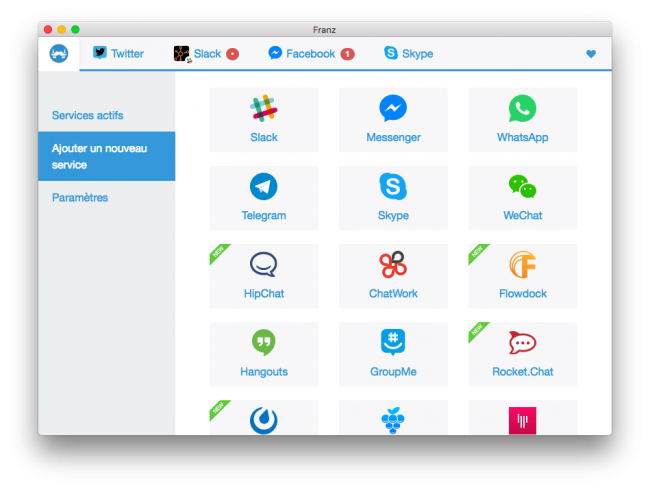 Rest assured, Franz doesn't access the content of your messages. Its sole purpose is to simplify your life by bringing everything together in one place, eliminating the need to jump between multiple apps.
In short, it's worth a try because it's incredibly practical!
Franz is developed with love in Austria and is available for OSX, as well as in beta for Windows and Linux. You can get it here.
Special thanks to Alexandre for sharing this fantastic tool