Are you looking to stand out from other players with a unique nickname, but struggling to come up with ideas? We have a solution for you! Introducing Genr8rs, a completely free online nickname generator that can help you generate nicknames for your favorite video games. Simply choose your preferred game and let Genr8rs do the rest.
Generate a free nickname in one click!
Coming up with a unique and original nickname in video games can be a daunting task. Fortunately, the Genr8rs website is here to help by generating a perfect nickname for your favorite video game.
This free and user-friendly online nickname generator has an extensive database of nicknames, ensuring that you find a perfect fit for yourself.
Genr8rs has categorized nickname generators based on the game. Thus, you will find a nickname generator for popular games like Fortnite, Rocket League, Apex Legends, PUBG, Grand Theft Auto, CS GO, Minecraft, and many others. In total, there are 54 different generators available on Genr8rs.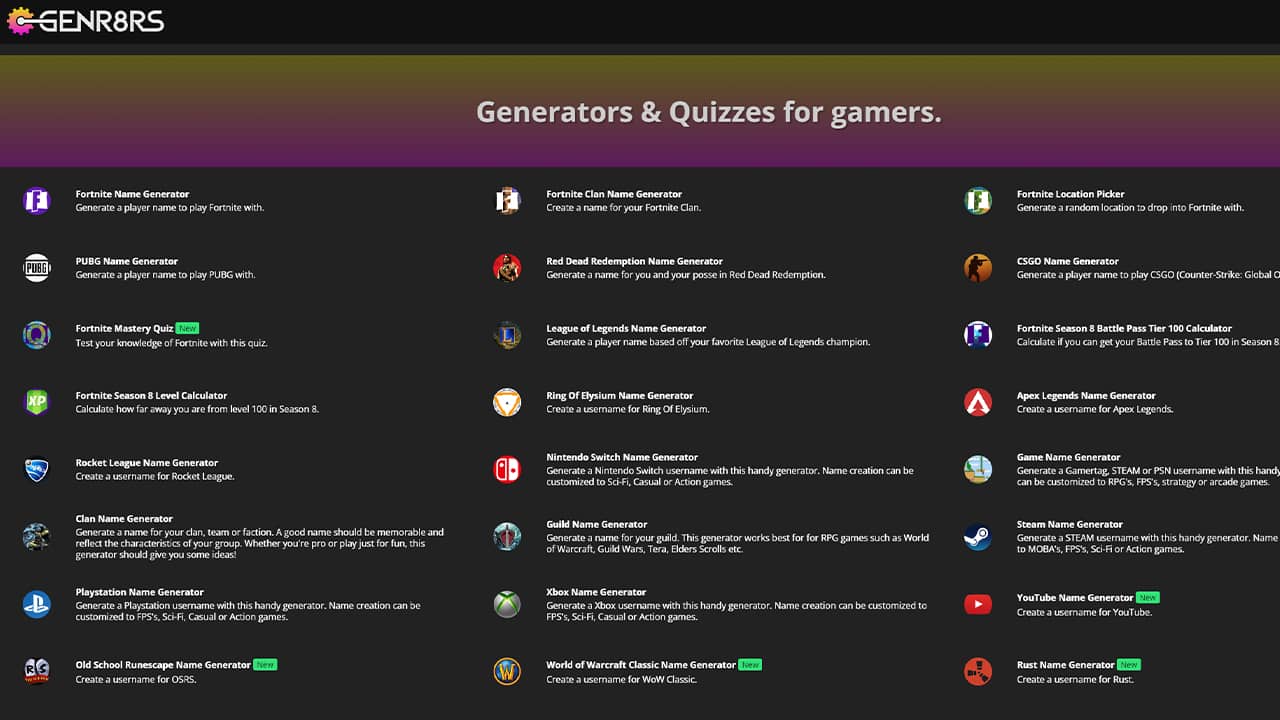 How does the nickname generator work?
Using the Genr8rs nickname generator is incredibly simple. Start by selecting the video game for which you need a nickname. Once you make your selection, you will be directed to a new page where you will need to choose two parameters before generating a nickname.
First, under "Name Format," select the length of the nickname you want. You can generate a short, medium, or long nickname.
Next, choose whether to include capital letters and numbers (which can replace certain letters) in the nickname to be generated. This style of writing is known as "leet speak" (or "1337 5p34k"), where "A" is replaced by 4, "E" by 3, and so on.
Finally, click on the "GENR8" button to generate your nickname. If you are not satisfied with the result, simply click again on the "GENR8" button to generate a new nickname.
Once you find a suitable nickname, simply click on the "Copy" button to copy it to your clipboard.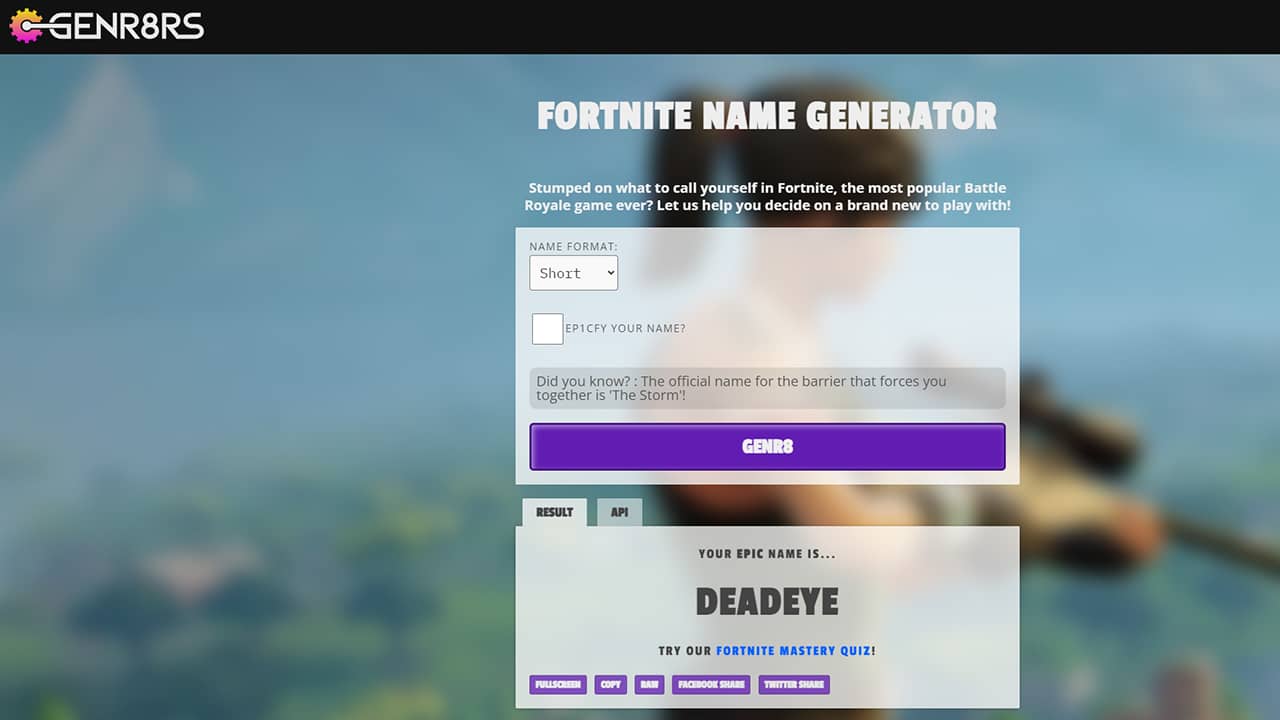 Finding a Clan/Guild Name
The Genr8rs site not only generates nicknames but also offers three clan/guild name generators. If you're looking to create your own clan or guild but have no idea what to name it, these generators can be helpful. They include a clan name generator for Fortnite and a guild name generator for popular games such as World of Warcraft, Guild Wars, Tera, and Elders Scrolls.