Google surprises online content publishers again with its latest service, Google Reader Revenue Manager. This free service offers publishers the opportunity to generate revenue through subscribers and user contributions to the media.
Like a paywall used by digital newspapers to offer exclusive content, Google Reader Revenue Manager allows publishers to solicit financial contributions in exchange for exclusive content and additional perks.
What exactly is Google Reader Revenue Manager?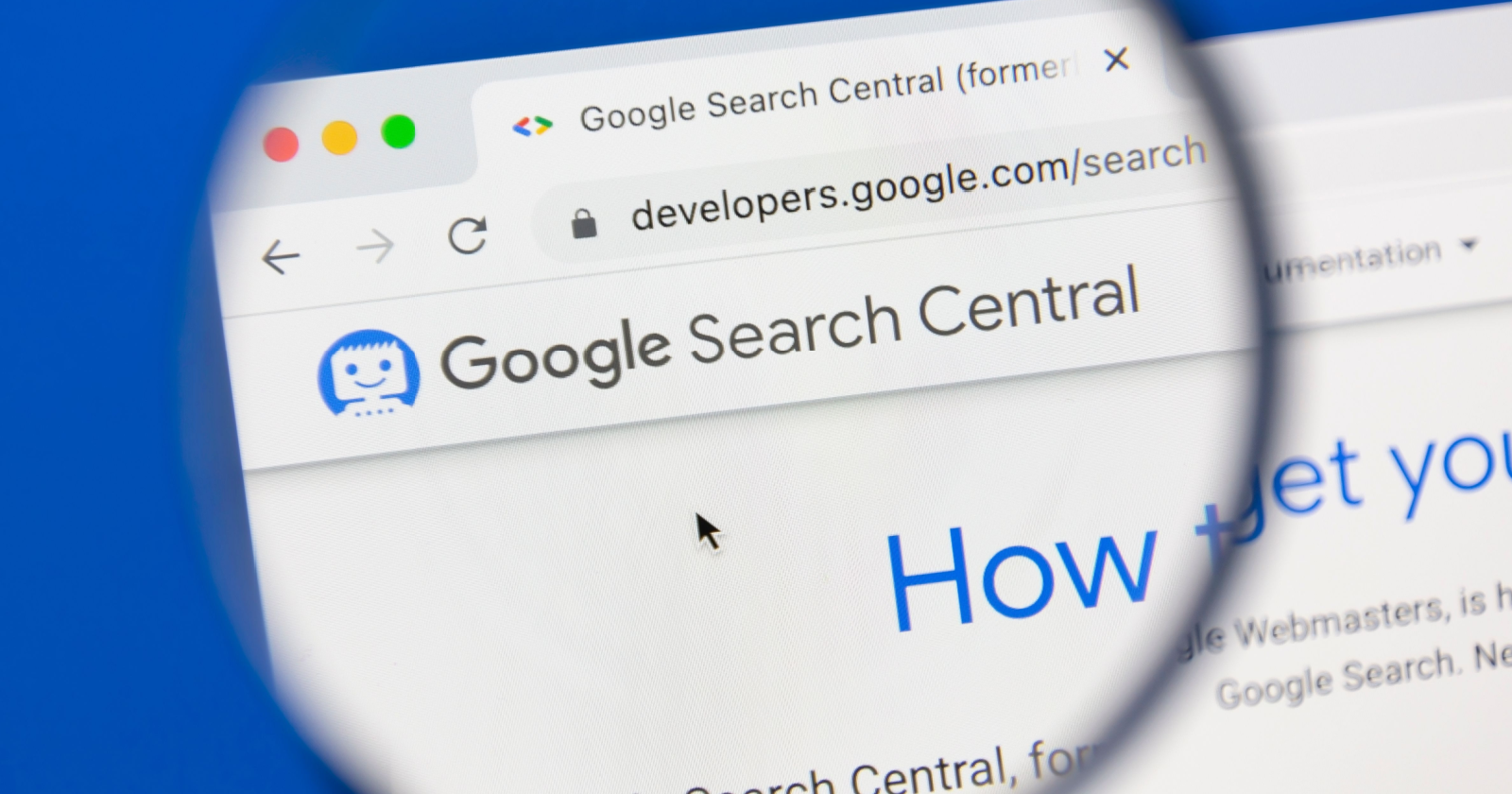 It's a new paywall launched by Google with an ambitious dual goal: to help publishers earn higher revenues in exchange for providing valuable services to users. This tool is integrated into Google's Publisher Center, where publishers can choose the financial amount they want to request and the benefits readers will receive in exchange for their contribution.
Implementing this service has several steps for the case of publishers but does not require technical training. However, end users will find that they can subscribe in two clicks.
Google Reader Revenue Manager is available in countries like the United States, France, Brazil, and Argentina.

What are the benefits of the Google Reader Revenue Manager paywall for digital media?
This tool seeks to meet the needs of both publishers and users.
First of all, it offers the typical benefits of any Paywall, such as the ease of obtaining the email addresses of users. However, Google Reader Revenue Manager goes further by providing additional advantages.
No technical knowledge required: Anyone can set up and manage payments without computer skills or writing code.

Reader conversion: Readers can easily subscribe with just two clicks to confirm their purchase. In addition, the fact that the payment is made through Google increases user confidence and conversion possibilities.

Low transaction fees: Google only charges 5% of credit card transactions.

What are the requirements to activate Google Reader Revenue Manager?
You must access the Google Publisher Center to use Google Reader Revenue Manager.
If your media already has a profile on Google News, the process of activating Reader Revenue Manager will be easier. Otherwise, you'll just need to follow a few extra steps.

Here are the steps you need to follow to activate the Reader Revenue Manager service:
Enter the Publisher Center and click the Reader Revenue Manager option to start the process.
2. Accept the terms and conditions. Enter your name and job title on the site you're integrating.
3. Set up pricing: At this stage, you must choose whether to use a paywall or accept contributions. For this first example, we use the contributions option.
Subscriptions: Indicate this option if you want to charge for your content and set different prices and packages.
Contributions: Indicate this option if you want readers to collaborate with a non-mandatory monetary contribution.
4. Define the prices: You must indicate the rate you will show users. This step shows some pricing options for subscribers under two mechanisms: a one-time contribution and a monthly contribution.
5. Write up to 3 benefits that your readers will get for their contribution.
6. Select or create your payment profile and finish with the prices. You must activate the prices so that the configuration is fixed.
7. Add the code snippet on your site: On your site created with CMS Media, we recommend you enter a news story, activate the HTML Blocks mockup, and add the code in one of the final blocks of the news. This will cause the code to run on all the news feeds on your site.
8. Terminate and activate the service:
Verify the ownership of your website, add a logo, and include your site's privacy policies and legal notice.
Once each step is completed, you must wait for the review of compliance with the site's policies. You'll receive a notification in your email when Google finishes the review.
Subscriptions
When we choose the Subscriptions option, we will have to configure the plans we will offer our readers, and each plan must be associated with a product. For example, we can create a VIP plan that charges $500 monthly to access premium content, and we can create another VIP Plus plan that charges $1000 monthly to access premium content and economic analysis. So we can create several plans and products according to the access we want to provide.
Let's look at another example:
Let's pretend that we have a special section on our site where we perform deep and valuable economic analysis. For this case, we must first create a product called "VIP Economy."
Now we are going to create a plan called "VIP Plus" where we stipulate a price of $ 1000 per month, write the benefits "Access to Premium Content" and "Access to VIP Economy," and then assign to that plan the products "Premium Content" and "VIP Economy."
This mechanism allows you to differentiate plans and products. If this seems too complex, you can keep a single payment plan for access to Premium content. In this case, all content on your site to which you assign the "Premium Content" plan will ask for payment to access.
Create a plan
The subscription plans offer different options; we see them below:
The name of the plan. Example: Premium
Billing period. Monthly, quarterly, semi-annual, or annual
Trial period. Defines how long a registered user can access premium content for free before being charged for the plan.
Price. Define the price based on the period.
Proceeds. Write a text related to the benefits of hiring the plan, for example: "Access to Premium content"
Product IDs. Select a product or create one; for example, create a product called "premium."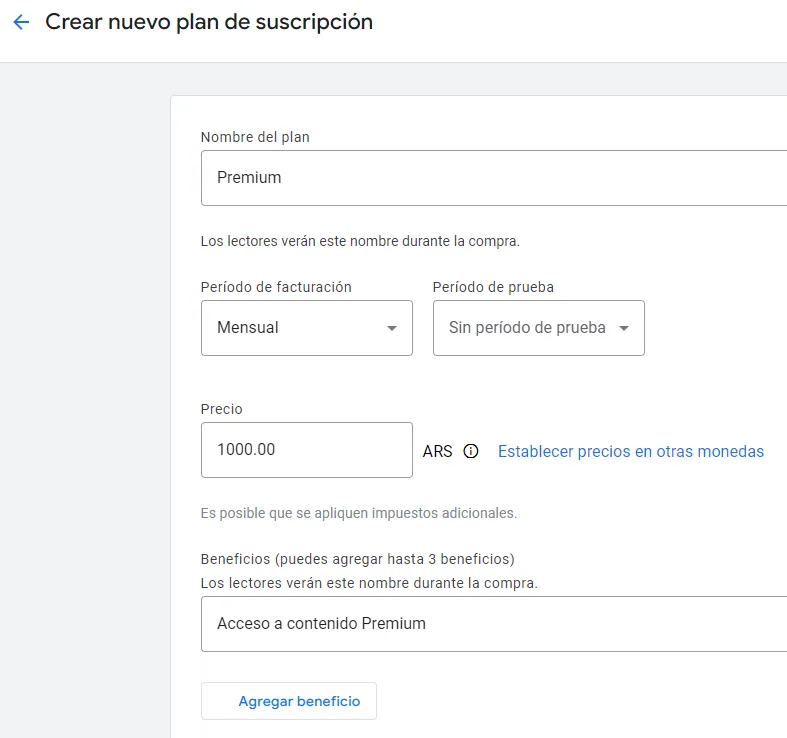 Sync with CMS Media
Once the plan and product are created, go to Ssync with CMS. There, you will identify two portions of code. One of them will be used for your free content (Product ID: Free).
The other code points to the product created as Premium and must be used precisely in those contents that require payment to access.

Premium Content
When you have finished writing your article, you must paste at the end of one of the codes according to your preference. In Media CMS, use the "Insert/edit code" button.
If you want the content to be paid, then paste the Premium product code snippet. If you want the article to be free to access, paste the free product fragment.
You'll need to perform this step for every item on your site, at least for those that are paid.

Conditions to collect your sales
Google is responsible for managing and securing transactions. In addition to paying a commission for the service, you should remember that the charge to readers is made in certain specific currencies. In countries like Argentina, this may require you to adjust your prices since the settlement of payments is made via bank transfer to the official dollar.
If you are from the USA, you must indicate a bank account in dollars from the settings of your payments profile.

In short
The Reader Revenue Manager service opens up a new range of possibilities for digital media. Now, it's time to test and analyze the results.
It is well known that the paywall is not a solution applicable to all media. In order to achieve considerable benefits, high-value content is required, which simultaneously requires great effort on the part of the newsroom, so the balance between costs and benefits is delicate.
Soon, we will see more ideas and some examples of success.