Are you looking for a good movie to watch but don't know where to start? Are you tired of endlessly scrolling through options without ever being able to decide? Let us introduce you to GPTFlix, a brand-new site powered by artificial intelligence (AI) that will help you easily and quickly discover new movies tailored to your cinematic preferences.
What is GPTFlix, and how does it work?
GPTFlix is a ChatGPT-based site designed by Zachary Meierhofer to provide movie recommendations based on your tastes. Whether you're an action movie lover, a fan of romantic comedies, or a sci-fi enthusiast, GPTFlix is here to guide you in your cinematic quest.
The operation of GPTFlix is simple. On the site's homepage, you'll find a search bar where you can enter the title of your favorite movie, the name of your favorite actor, or even a brief description of the movie you want to watch. Then click on the "Generate" button to initiate the search.
The site will then query the artificial intelligence of OpenAI and recommend 10 films in the form of cover images that match your tastes and cinematic preferences.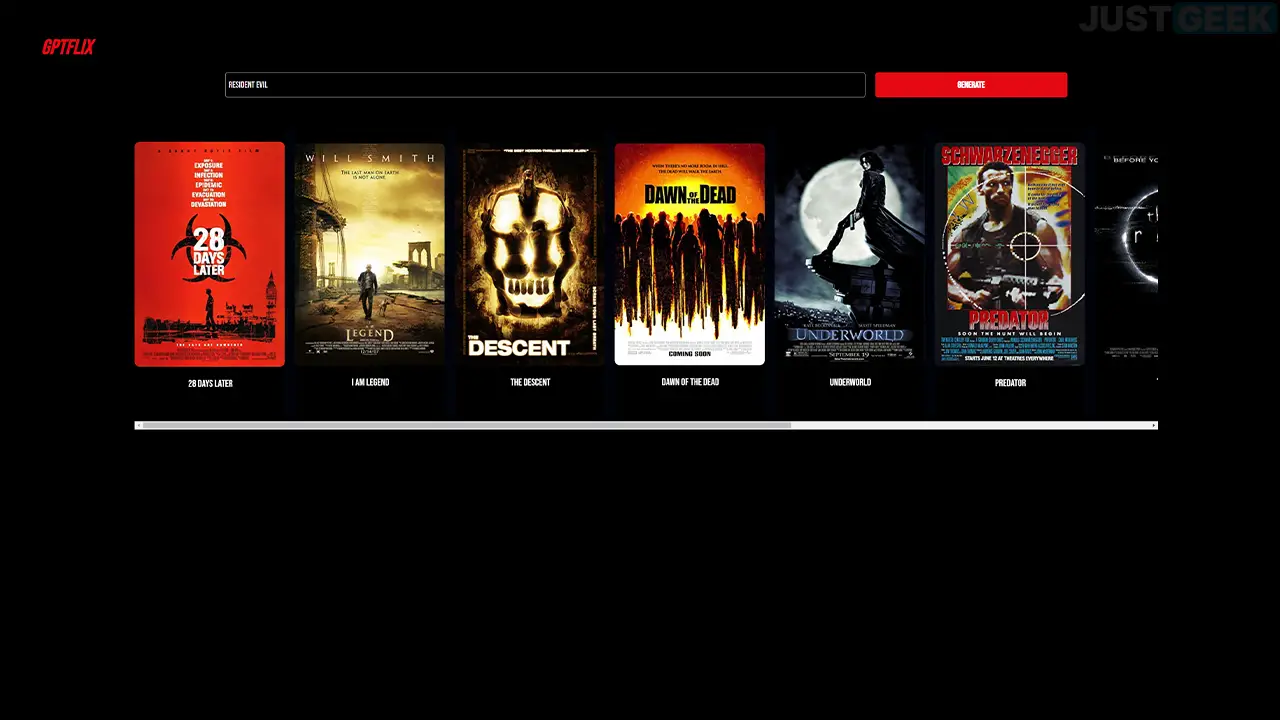 Find movie ideas to watch with GPTFlix.
Please note that by clicking on a film's cover, you will automatically be redirected to the IMDb site, where you can access complete film details such as the synopsis, trailer, director, cast, user reviews, Metascore, and the streaming platforms where you can watch it.
Conclusion
In conclusion, if you are tired of spending countless hours searching for the perfect movie to watch, give GPTFlix a try. Thanks to artificial intelligence, GPTFlix is capable of recommending movies that perfectly match your tastes and preferences. So why wait? Try GPTFlix today and discover your next favorite movies to watch.