Today, videos have become essential to the web and social media. However, large video files can be difficult to share or store. Fortunately, there are free online tools available that allow you to compress MP4 videos. This article will explore why and how to do this using the Xconvert online tool. Follow along to learn more!
Video compression makes it easy.
Compressing an MP4 video has several advantages. It can reduce the file size without significantly affecting the quality of the image and sound, allowing for faster sharing and taking up less space on your hard drive or SSD.
While many specialized and free software options are available for video compression, such as TinyVid or WorkinTool File Compressor, these solutions require software installation on your computer. If you prefer a 100% online solution, we recommend using the Xconvert tool.
Xconvert is a 100% free online video compression service that requires no registration or software installation, so you can compress your MP4 videos without incurring any costs or cluttering up your hard drive/SSD.
This online video compressor is extremely simple, and you don't need special video editing skills. Just upload your video and choose the compression settings you prefer.
Among the options Xconvert offers, you can select the video codec (H.264 or H.265) and adjust the output video's resolution.
Finally, it's important to note that the Xconvert video compression tool respects the privacy of your files. Compressed videos can be deleted from their servers after completing the process, ensuring your data is kept safe and secure.
How to Compress MP4 Video Online with Xconvert?
To compress MP4 video online with Xconvert, follow these simple steps:
Go to the Xconvert website at the following address: https://www.xconvert.com/compress-mp4
Click the " Add Files " button to select the MP4 video you want to compress by uploading it to the site. Note that you can import your video from cloud services such as Google Drive or Dropbox.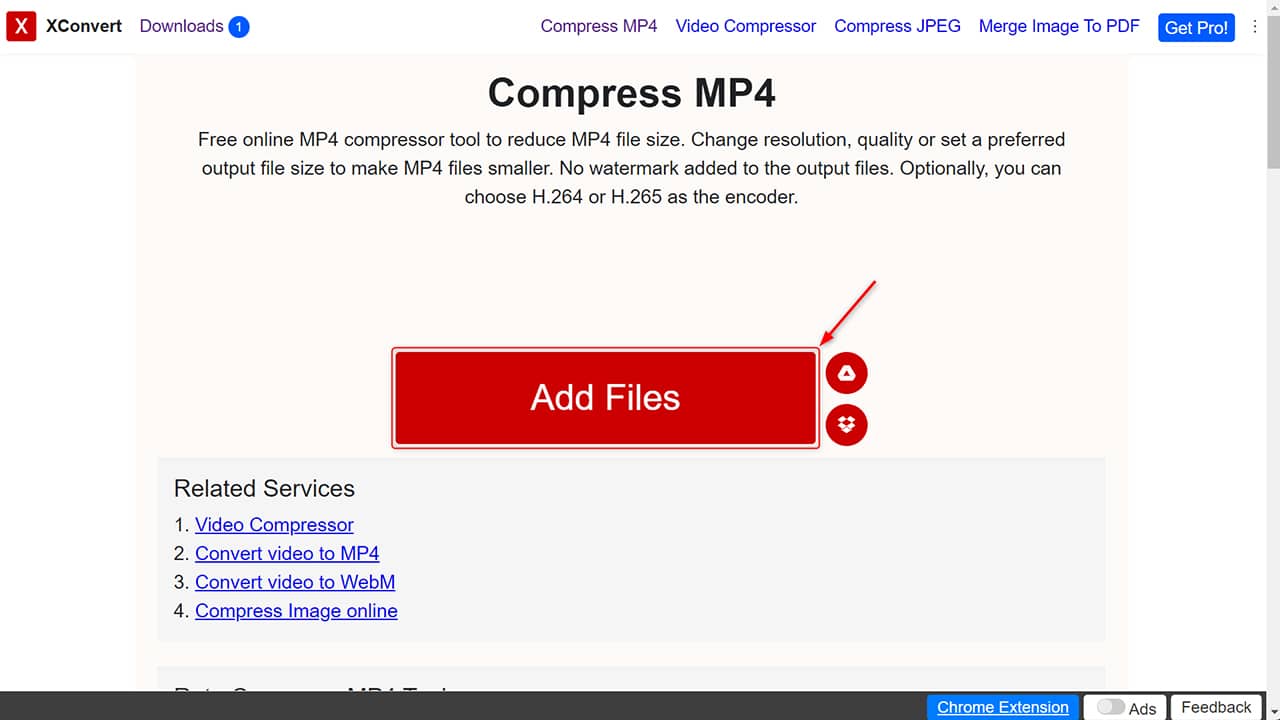 Choose the compression options, like video codec, compression rate, and resolution.
Click the " Compress " button to start compressing the video. Depending on file size and server speed, the process may take a few minutes.
After the compression is complete, download the compressed video by clicking the "Download" button and save it to your computer or directly share it online.
What you must remember
Compressing MP4 videos online for free is a simple and effective way to reduce the size of your video files without sacrificing quality. Xconvert is an easy-to-use, fast, and privacy-friendly online tool that can help you achieve optimal compression and easily share your videos.
Following the tips mentioned in this article allows you to compress your videos quickly and easily. And, as always, if you know of any other interesting online tools for compressing videos, please feel free to share them in the comments below!