AI is cool, especially when it generates images! And what's even cooler is being able to experience it without spending a cent, in a slightly fun setting, for example, to re-create a Twitter profile photo or tease an incel on Tinder.
In this context of "We're going to have a good time, " I suggest today that you try Drip.art !
The concept is simple. You register, upload plenty of high-quality photos of yourself (and ditch those glasses), and then write a prompt—a short sentence to request the series of photos of your dreams.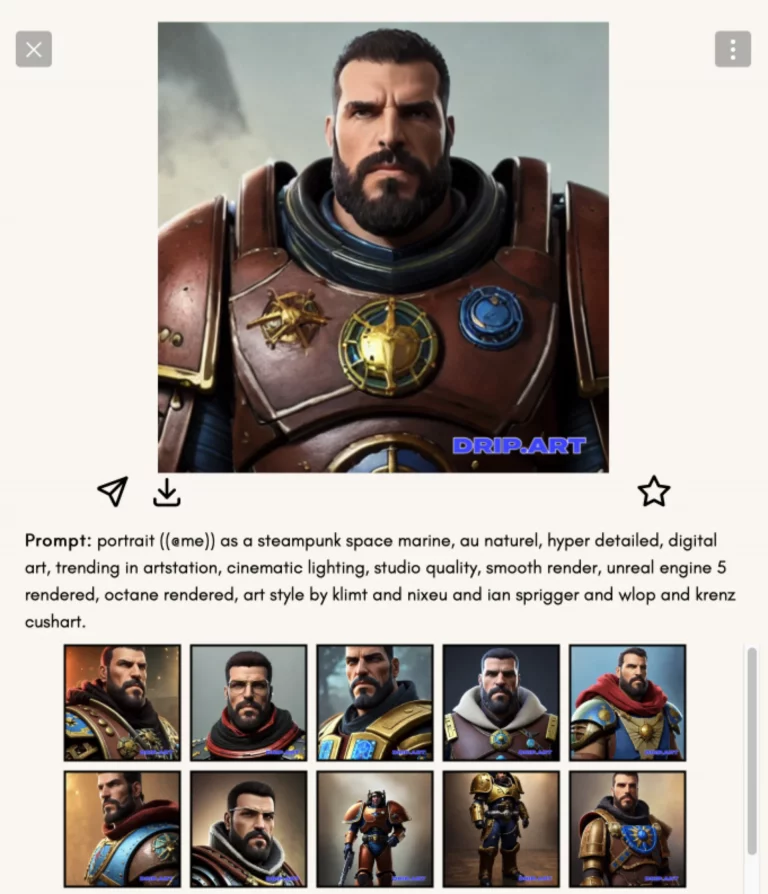 Then you wait for hours and hours (yes, it's long), and Drip AI will send you an email to notify you that the generation of your photos is finished. You will, therefore, be spoiled for choice regarding profile images.