The most significant social progress we have experienced since COVID-19 is not just refraining from kissing our colleagues who stink in the morning; it is also the opportunity for teleworking.
However, teleworking comes with mandatory Visio conferences. It's annoying, but it reassures the bosses, ensuring that you are well chained to your home office rather than working on a beach in Martinique.
Unfortunately, online meetings are often super boring and, most of the time, useless. We already have email, Slack, and even quick phone calls, which are much more effective. Today, I'm presenting a Windows tool called AutoLeaveMeeting. As the name suggests, it allows you to automatically leave when the meeting ends. The tool monitors whether audio is coming from Zoom, Teams, Skype, Webex Meetings, etc. As soon as no one is chatting anymore or there is a significant lull, bam! It shuts down the videoconferencing program.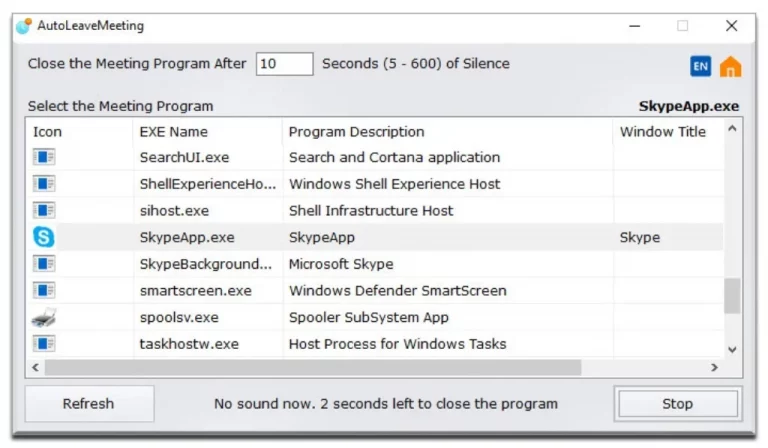 Of course, you can adjust the acceptable silence period before the software automatically closes.
This way, you can go off and do something else or stop paying attention to the meeting and the Visio-conf software, logging off like a boss when it's over.
On top of that! If you have other tips for teleworkers experiencing depression, I'm interested :).