If, like me, you are one of the wealthy individuals who have treated themselves to a luxury subscription to ChatGPT, you have access to v4, as well as the famous plugins that allow you to perform a variety of tasks, such as browsing the web and generating pictures, etc.
Among this list of plugins, the last one is CapCut. For those who may not be familiar, CapCut is an easy video editing service designed for TikTok users. When coupled with ChatGPT, it enables you to automatically generate a video with a very 90s, cringe-worthy, LinkedIn-esque vibe—in short, something reminiscent of a retired marketer re-emerging on the web, proclaiming, 'Facebook Ads, you know it's sure to work.
In essence, once the plugin is selected…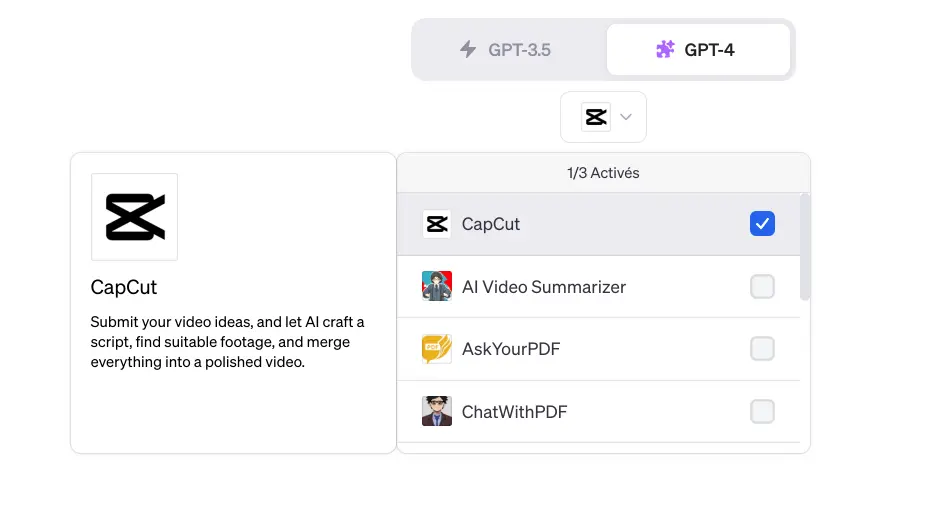 If you have a unique idea, ask ChatGPT, and it will create a script that is as good as something written by Régis Dacia Copula (Wish version by Francis Ford Coppola). Next, click on the link to retrieve the video from CapCut. The best part is that you can use the tool to refine the editing or change the music.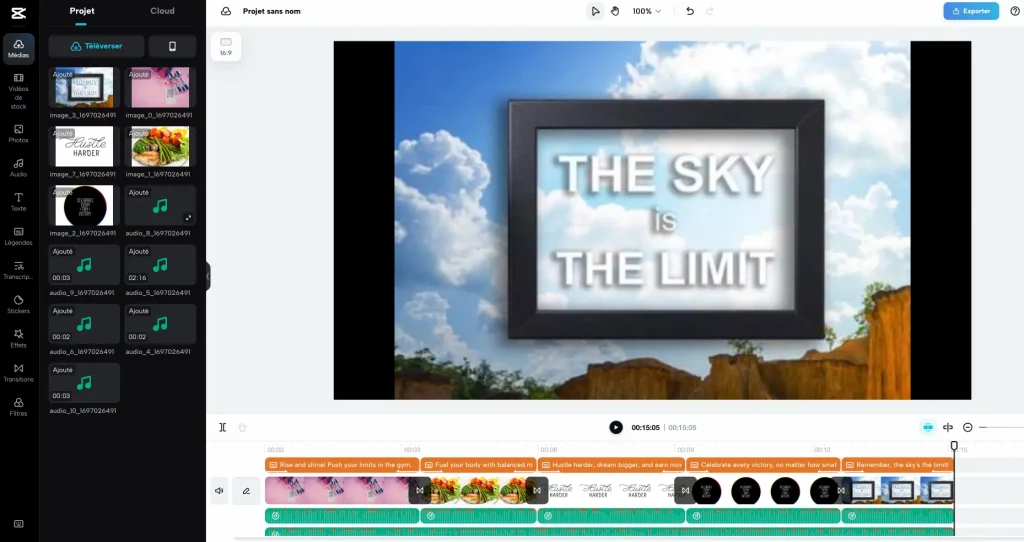 Of course, for the demo, here is an example of masterpieces that I am sure will eventually find their way to Netflix!
How to use CapCut ChatGPT
Here's a basic guide on how to use CapCut:
Download and Install:
Download the CapCut app from the App Store (iOS) or Google Play Store (Android).
Install the app on your device.
Open the App:
Launch the CapCut app on your device.
Create a New Project:
Tap on the "+" button or "Create New Project" to start a new video project.
Import Media:
Add videos, photos, and music to your project by selecting the import media option. You can import files from your device's gallery.
Arrange and Trim Clips:
Drag and drop your media clips to arrange them in the desired order.
Trim or cut video clips to remove unwanted parts.
Add Transitions:
Insert transitions between clips for a smoother video flow.
Apply Filters and Effects:
Enhance your video by applying filters, effects, and adjustments to colors and brightness.
8. Add Text and Stickers:
Insert text to convey messages or provide context.
Include stickers for additional creativity.
Include Music:
Add background music to your video. You can use the built-in music library or import your own music.
Adjust Speed and Volume:
Modify the speed of your video clips.
Adjust the volume of the audio.
Use CapCut's Features:
Explore CapCut's features such as reverse playback, slow-motion, and more.
Preview Your Project:
Before finalizing, preview your project to make sure everything looks as expected.
Save and Export:
Save your project and export the final video to your device.
Share Your Video:
Share your edited video on social media platforms directly from CapCut.
Explore Advanced Features (Optional):
CapCut offers advanced features like keyframe animation, which allows for more precise control over effects and animations.
Tips:
Familiarize Yourself: Spend some time exploring the app to understand its features.
Tutorials: CapCut provides tutorials within the app. Consider watching them for additional guidance.
Remember that the user interface may be updated, and new features may be added over time, so it's a good idea to refer to the app's official documentation or tutorials for the latest information.