Are you searching for a way to clean up a vocal track, eliminate any background noise, and achieve studio-quality sound for your podcast, YouTube video, interview, or other audio project?
Thanks to the power of artificial intelligence, this miracle is now possible with the online service offered by Adobe: Enhance.
This online voice cleaning service helps eliminate any extraneous noise, be it road sounds, wind, airplane noise, general ambient sounds, and more. All of this is accomplished in a matter of seconds with a simple drag and drop on the tool's interface. With a small switch button, you can also compare the output before and after cleaning to better understand the quality of the result. Remarkably, this service is entirely free!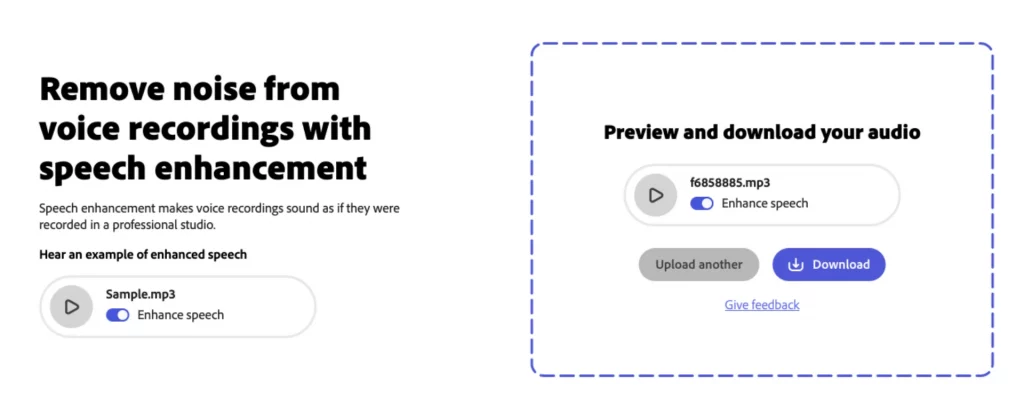 While Adobe's Enhance isn't flawless, like any technology, and may not perform optimally on higher-pitched sounds such as clicking and other similar noises, it does an excellent job cleaning up your vocal tracks overall.
Consider trying Adobe Enhance to experience crystal-clear voices in your audio projects. You'll be amazed at the quality of the AI technology behind this tool and how quickly you can achieve a professional result!
Give it a try here.