Google Discover is a content feed personalized for users based on their interests and activity. It provides users with timely, relevant content from sites they haven't directly visited yet. Optimizing content for Google Discover can help publishers reach new audiences and increase traffic. Here is a comprehensive guide on how to optimize for Google Discover.
Understanding Google Discover
Google Discover is a feed of content that appears on the leftmost screen of the Google mobile app on Android and the Google app on iOS. It replaces the old Google Now feed. The Discover feed shows content based on user interests, activity, and location. It uses signals like past searches, activity on other Google services, and location to understand the user's interests and context.
The main goal of Discover is to show users new content that is timely, relevant, and useful to them. It acts as a content discovery and recommendation service. Optimizing for Discover can open up a new source of mobile traffic for publishers.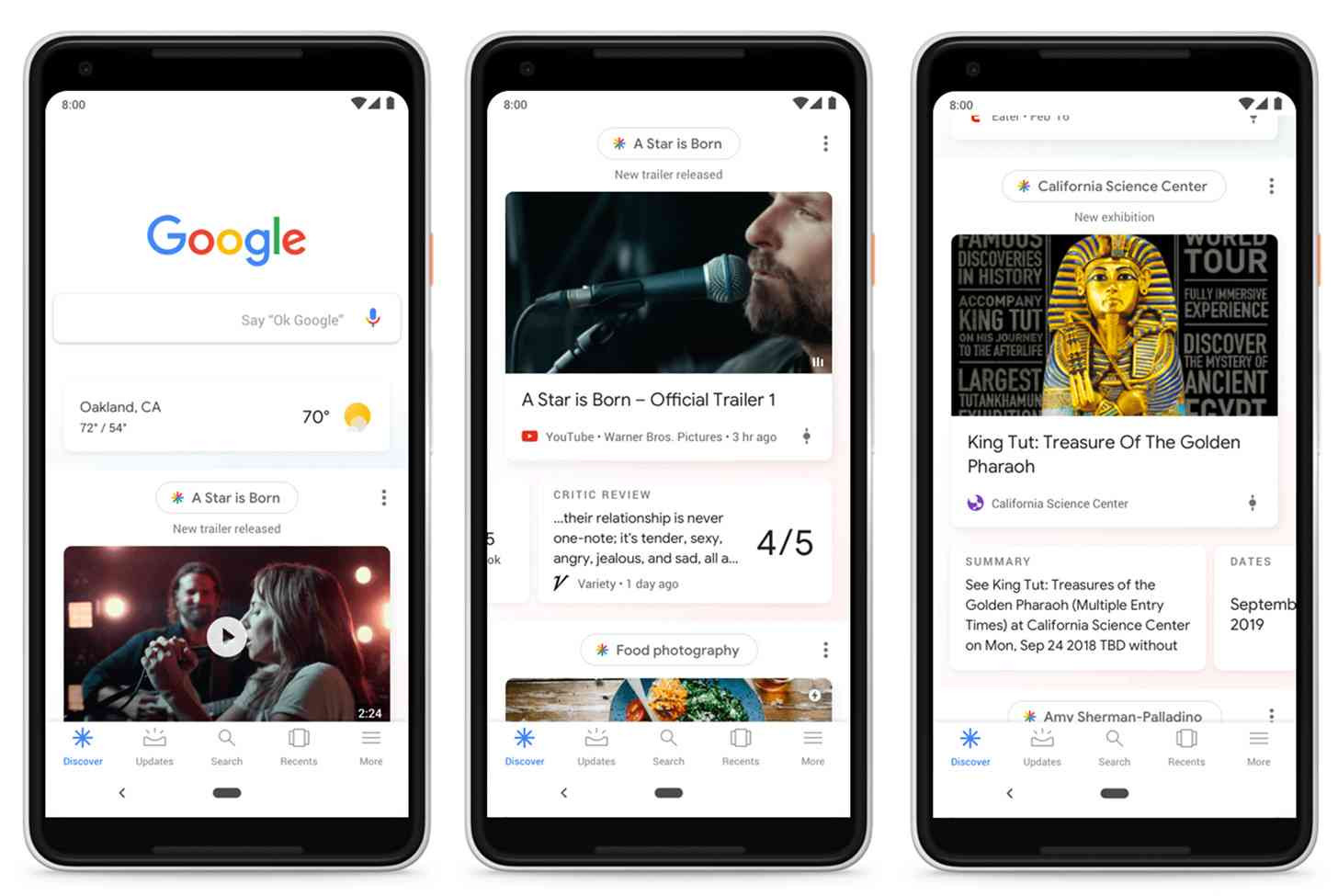 Some key things to know about Google Discover:
It is personalized for each user based on interests, location, search history, YouTube history, etc.
The content shows up in Discover algorithmically based on relevance. You cannot bid or buy placements.
Only topical articles and evergreen content show up, not breaking news. Content must have lasting utility.
Presently, Discover only supports articles and videos, not other content formats.
Content with great page experience, strong titles, compelling images, and informative meta descriptions tend to perform well.
Google uses page quality evaluation methods and machine learning to deeply understand content and only recommend high-quality articles.
Optimizing for Google Discover
Here are the top tips and best practices for optimizing your content for Google Discover:
1. Create High-Quality, Useful Content
The single most important factor for ranking in Discover is extremely high-quality content that satisfies user needs. The content should be:
Factually accurate and useful.
Well-researched, detailed, and comprehensive content.
Provide value, solve problems, or satisfy needs.
Unique, original reporting and insights. Not duplicated or scraped content.
Detailed guides, explainers, how-tos, tips lists, etc., perform very well.
Include stats, data, and expert insights to provide value.
Evergreen, long-form content has more chance to rank vs short news.
Entertaining, interesting, and engaging content is also welcome.
Google evaluates page quality with algorithms and human raters. Only very high-quality content has a chance. Avoid thin content, affiliate content, clickbait, and low-value articles.
2. Optimize Titles
The article title is the first thing users see in Discover and Search. An informative, interesting title that accurately conveys the topic helps drive clicks. Some tips:
Accurately describe the article topic and content – no exaggerations.
Use conversational language and emotional appeal where suitable.
Use powerful words that convey value and generate interest.
Titles with numbers and lists perform very well, e.g., "10 tips for…"
Make sure titles are unique and not duplicated on other articles.
For videos, use descriptive and engaging titles tailored for search.
A/B tests different title variants to identify which ones resonate most with users.
3. Write Detailed Meta Descriptions
The meta description gives a summary of the article in 160 characters. A compelling description helps drive click-through rates. Tips:
Accurately summarize the key pieces of information and topics covered in the article.
Create a sense of value – highlight benefits, helpful information, etc.
Use clear, concise, and compelling language.
Include power words and phrases that catch interest.
Make sure descriptions are unique across articles.
For videos, include keywords and topics covered in the description.
Always write new custom meta descriptions tailored to each piece of content. Don't autogenerate or duplicate descriptions.
4. Use Optimized Images and Thumbnails
Images and thumbnails are key attention drivers in Discover. Use high-quality, relevant images that reinforce key topics and content. Tips:
Show visuals of your content's key topics, products, people, or elements.
Images should look professional, high-quality, and visually appealing.
Minimalistic images and graphics can work very well.
For videos, create custom thumbnails that represent the content.
Optimize and compress images for faster load times. Use WebP image format.
Make sure image filenames and alt text include relevant keywords.
A/B tests different images to identify which ones get more clicks.
5. Target Relevant Topics and Keywords
Although Google doesn't rely solely on keywords, targeting relevant topics for your audience is still important.
Research trending topics, search queries, and related keywords using tools like Google Trends.
Look at what is performing well in Discover and other outlets like YouTube, podcasts, etc.
Align content topics to proven user interests and search intent.
Include relevant keywords in titles, descriptions, headers, content, etc. But don't over-optimize.
Go beyond just keywords. Focus on topics, concepts, and entities relevant to the content.
Keep optimizing and iterating content based on what resonates with users over time.
6. Promote New Articles
Let Google know about new or important content by promoting it:
Submit new pages to Google Search Console.
Publish content on social media channels and build links.
Use tools like Google News Publisher Center and Google Webmaster Tools.
Promote articles more heavily with internal links, social links, email newsletters, etc.
Stagger big releases instead of publishing all top content together.
Promoting new content helps Google discover, crawl, and understand page merit faster for ranking.
7. Make Content Mobile-Friendly
Since Discover is a mobile feed, content presentation, and UX is very important.
Use a responsive, mobile-friendly design and template.
Content should load fast on mobile devices – optimize pages and assets.
Use larger font sizes, spacing, and design for optimal readability.
Ensure buttons and UI elements are easy to interact with on touchscreens.
Showcase essential elements like headings, images, and videos above the fold.
Test content rendering on mobile to identify and fix issues. Google's mobile-friendliness test can help.
8. Improve Site Architecture
Well-structured sites with good information architecture tend to perform better.
Organize content under clear, descriptive categories and subcategories.
Use a logical, hierarchical structure with menus and navigation.
Make sure site architecture surfaces related and useful content.
Implement site search to help users find relevant content.
Clarify relationships between different content pieces with linking and navigation.
Tag or group-related content sets for easy discovery.
This helps Google understand site content better to rank in Discover.
9. Increase Engagement
User engagement signals like time on site, repeat visits, interactions, etc. influence discoverability.
Create very engaging, high-quality content that users love.
Encourage users to stay on the site through suggestions, related reads, etc.
Use scroll depth tracking to identify engaging content users act on.
Build email lists and push notifications to drive re-engagement.
Enable easy sharing and community discussions around content.
Higher engagement shows Google users enjoy the content and find it useful.
10. Monitor and Iterate
Keep optimizing content based on real user data and performance in Discover.
Use Google Search Console Discover report to identify top-performing content.
Review analytics to see content engagement metrics – CTR, time on page, etc.
See what competitors are performing well and analyze why.
Keep testing new titles, images, topics, and angles.
Refresh evergreen content with new information periodically.
Remove low-value content that doesn't engage users.
Consistently monitor, test, and optimize content for Discover based on data and trends.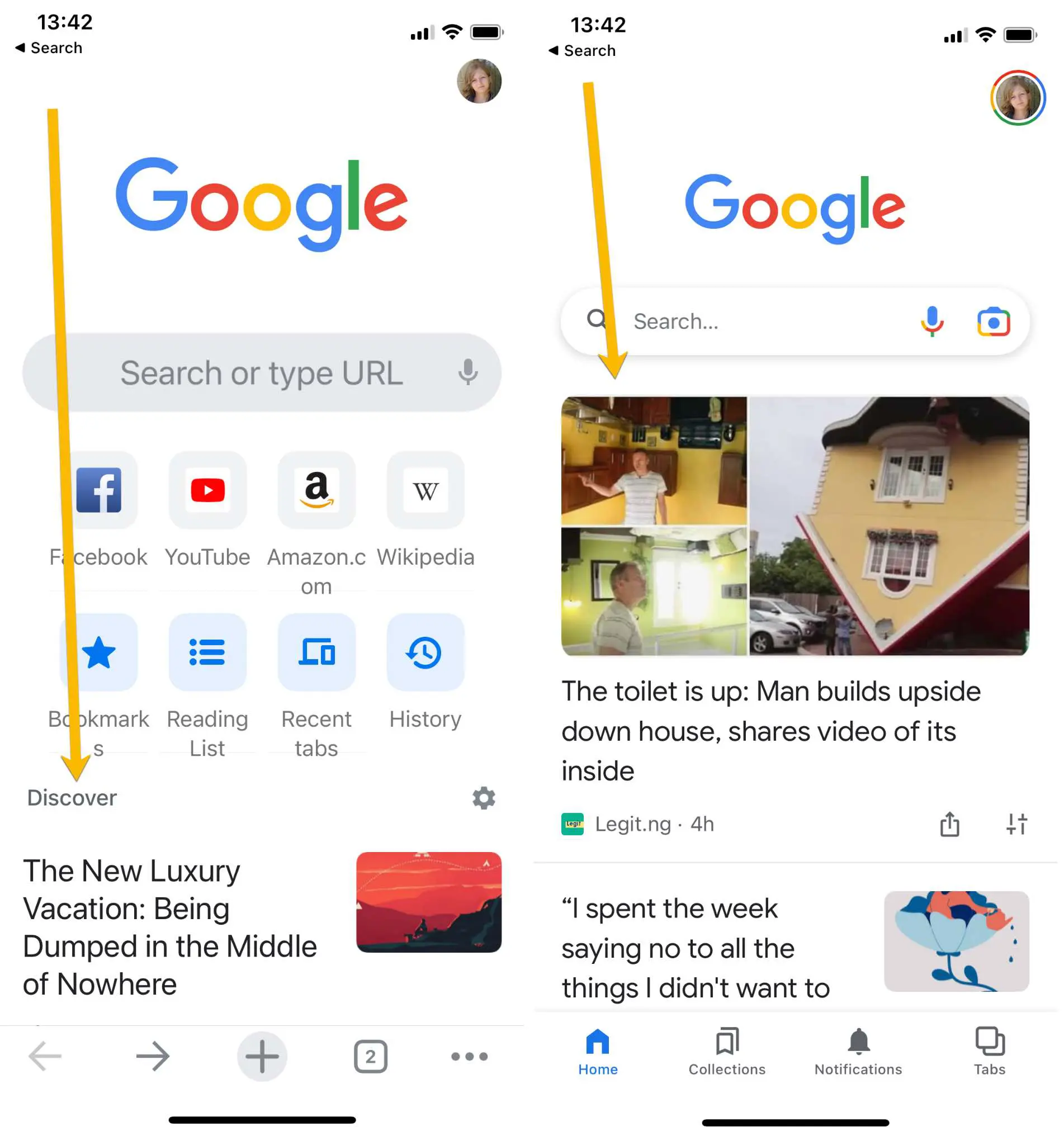 Driving External Traffic to Discover
In addition to optimizing content, you can also drive more users directly to Discover to increase reach. Some tips:
Promote your Google Publisher profile in branding, social posts, emails, etc.
Link to Discover from internal site navigation and menus.
Run social ad campaigns with Discover profile link.
Build links to Discover profiles from high authority sites.
Publish Discover profile on Google Knowledge Panels, business listings, etc.
Promoting your content channel in Discover can significantly boost visitors from Google.
Common Google Discover Optimization Mistakes to Avoid
Here are some key mistakes that can hurt Discover rankings:
Low-quality content – thin, duplicate, scraped, autogenerated, etc.
Misleading, exaggerated, or inaccurate titles and metadata.
Over-optimization with keywords – unnatural density and placement.
Lightweight, list-based articles with little depth or value.
Weak page experience – slow load times, improper mobile optimization, etc.
Low-resolution images that are not visually engaging.
Not monitoring performance in Discover using available reports.
Not sufficiently promoting new quality content to Google.
Not using insights from analytics and user engagement data to optimize further.
Avoiding these mistakes and sticking to the best practices outlined earlier is key to success.
Tools for Google Discover Optimization
Here are some useful tools and platforms for optimizing for Discover:
Google Search Console – Key reports on Discover performance, indexing, top pages, etc.
Google Analytics – Provides engagement metrics and traffic source details.
Google Trends – Identify trending topics and related keywords.
Semrush – Competitive research for Discover optimization opportunities.
Screaming Frog – Crawl site to identify technical SEO issues.
Google Optimize – A/B test titles, descriptions, and images for better CTR.
Google PageSpeed Insights – Checks mobile-friendliness and performance.
Surfer SEO – AI assistant for optimizing pages and sites for Discovery.
BuzzSumo – Analyze engaging content across sites for inspiration.
Leveraging the right tools as part of the optimization process is recommended.
Examples of Sites Doing Well in Google Discover
Here are some examples of sites creating high-quality content optimized for Discover:
New York Times – In-depth, Pulitzer-prize level investigative stories and long-form narratives.
BuzzFeed – Entertaining, engaging articles on a myriad of topics. Heavy use of lists and quizzes.
AllRecipes – Extensive collection of recipes with beautiful images and structured data.
Healthline – Medically robust health and nutrition advice content with great research.
The Guardian – Thoughtful stories and media content.
CNET – Technology product reviews and buying guides.
wikiHow – Comprehensive guides and explainers on a wide range of topics.
Medium – User-generated long-form articles and stories. High-quality writing.
Spruce Eats – Recipe content optimized with photos, videos, ratings, etc.
Studying sites succeeding in Discover provides optimization ideas and opportunities for improvement.
Discover Content Best Practices Summary
Here is a quick summary of the key best practices for optimizing content for Google Discover:
Create very high-quality content that deeply informs, educates, or entertains users.
Optimize titles and meta descriptions for relevance, clarity, and maximum interest.
Use highly engaging, relevant images and videos that reinforce the content.
Target topics and keywords that are genuinely useful for your audience based on interest.
Ensure content is mobile-optimized for fast load times and great readability.
Promote new content through search console, social media, and internal linking.
Improve website information architecture and technical foundations.
Analyze user engagement signals and iterate quickly based on performance data.
By following these best practices consistently, you can succeed in Google Discover over the long term.
Frequently Asked Questions
1. How much time does it take to see content ranking in Google Discover?
It can take from 2 to 8 weeks to start seeing new content appear in Discover if sufficiently optimized. Promoting new content to Google can help speed this up. Existing content that gets refreshed or optimized can show improvements relatively faster.
2. What are the image size recommendations for Discover?
1280×720 pixels is the recommended minimum size for landscape images. Images should be high-quality and visually appealing. Use image formats like JPEG, PNG, or WebP.
3. Can I target local content for Discover?
Yes, optimizing content for local cities and even neighborhoods is possible based on relevance. Use local keywords, locations, and context in content to target a specific geographic area.
4. Does content need backlinks to rank in Discover?
Backlinks aren't a mandatory requirement, but can definitely help boost rankings. Focus on earning high-quality links from reputable sites over quantity.
5. How can I drive more traffic from Discover to my site?
Creating very compelling titles and descriptions for each article helps increase click-through rates from Discover. Monitoring and optimizing CTRs based on performance can further boost traffic.
Conclusion
Optimizing for Google Discover requires creating high-quality, useful content tailored to user needs and interests. By following search best practices, promoting content well, monitoring performance, and iterating quickly – you can build a steady stream of referral traffic from Discover over time.
Pay attention to crafting compelling titles and descriptions, using engaging imagery, targeting relevant topics, technical SEO, and user engagement metrics. Study competitors performing well in Discover and adapt ideas suited for your audience.
With its large reach and personalized feeds, Discover has become vital for content discovery and traffic growth on mobile. Using the comprehensive optimization strategies outlined in this guide, you can tap into its potential to take your content and brand to new heights.
References
[1] Google. "Get started with Google Discover." https://developers.google.com/search/docs/guides/discover
[2] Backlinko. "Google Discover Traffic: The Complete Guide." https://backlinko.com/hub/seo/google-discover
[3] Search Engine Journal. "A Guide to Google Discover Optimization." https://www.searchenginejournal.com/google-discover/optimization/
[4] Moz. "How to Optimize For Google Discover." https://moz.com/blog/optimize-for-google-discover
[5] Ahrefs. "Google Discover: How to Get Your Content into the Coveted Feed." https://ahrefs.com/blog/google-discover/
[6] Google. "Improve your ranking in Discover with quality content." https://developers.google.com/search/docs/guides/content-optimization-for-discover
[7] Search Engine Watch. "The Essential Guide to Google Discover Optimization." https://www.searchenginewatch.com/2022/08/30/the-essential-guide-to-google-discover-optimization/
[8] Google Discover Help Forum. https://support.google.com/discover/community?hl=en
[9] Google Webmaster YouTube Channel. https://www.youtube.com/googlewebmasters