If you're using a laptop running Windows 11, you may have observed the absence of a native option to constantly display the battery percentage. Indeed, to check your laptop's exact charge level, you need to hover over the battery icon with the cursor, a process that can quickly become cumbersome. Despite consistent user feedback, Microsoft has yet to respond by integrating this much-requested feature into its operating system updates.
Fortunately, we can rely on independent developers to offer simple and practical solutions. Jon Morgan, a software engineer from London, took the initiative to develop Eleven Percent, an open-source application that allows you to display the battery percentage in the system tray (or notification area) of Windows 11.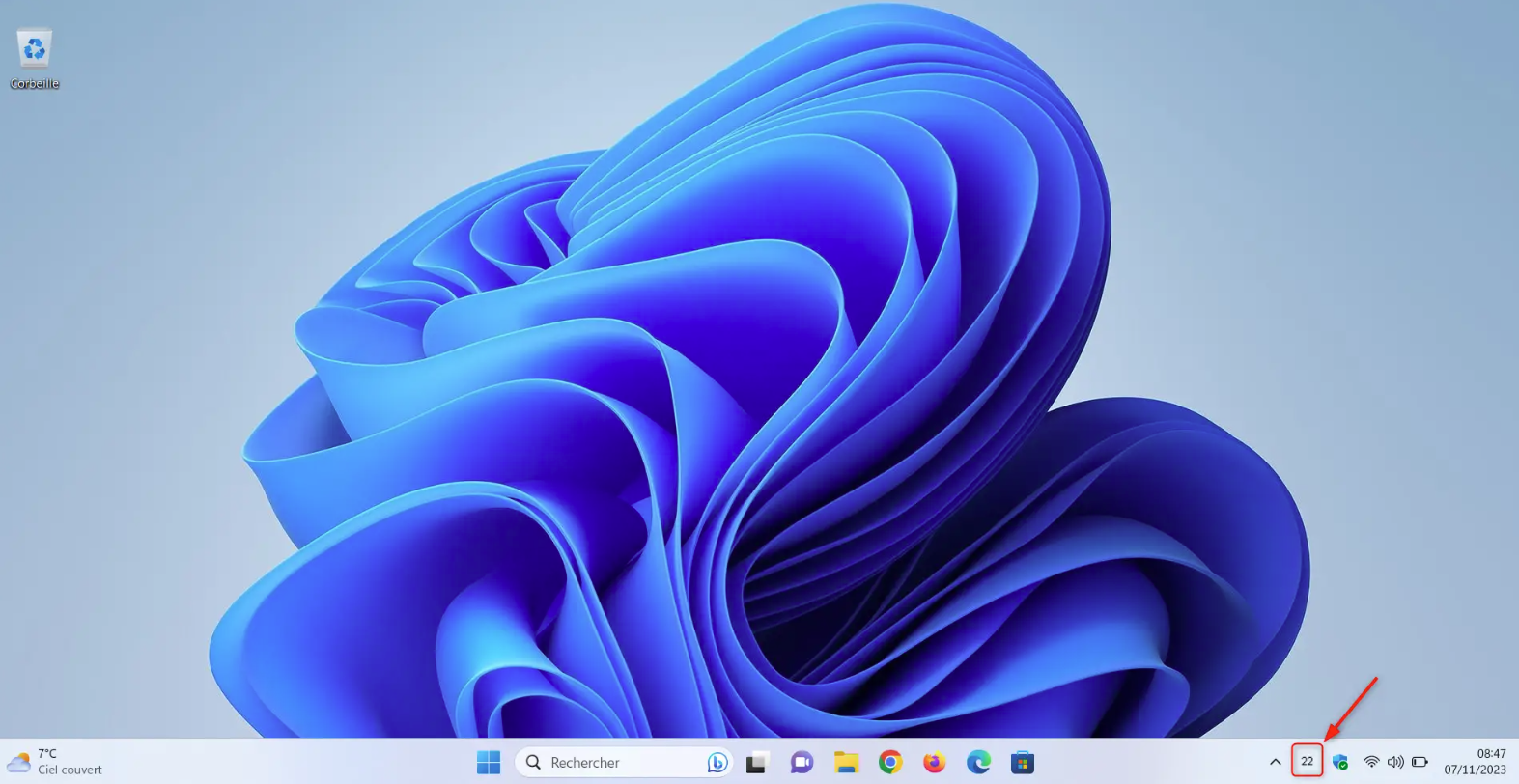 Eleven Percent seamlessly integrates into the Windows 11 interface, providing a constant and precise visualization of your laptop's battery percentage. This enhances your user experience without imposing a burden on your system's operation. Here's how to install it:
Go to GitHub and download the Eleven Percent app by selecting the latest version available. Click on the "Eleven-Percent.zip" link.
After the download is complete, extract the contents of the ZIP archive to a folder on your PC.
Locate the "eleven-percent.exe" file in the extracted folder and launch it. The battery percentage icon will instantly appear in the system tray.
To avoid having to manually launch the application each time you restart, right-click the Eleven Percent icon in the system tray and choose "Run at startup."
In summary, Eleven Percent offers a simple solution for those who want to monitor their battery level on a Windows 11 laptop. It's convenient and highlights how independent developers can address user needs when large companies have not done so yet. Additionally, if you're interested in similar applications, you can also explore the Battery Percentage Icon app.