Have you ever found yourself in a situation where you urgently needed to sign a document but lacked access to a printer or scanner? The solution: a digital signature. However, numerous online services offer this convenience for a fee. Fortunately, we're here to introduce you to a free and user-friendly solution – Documenso, an online tool that enables you to sign documents online without any cost.
Documenso: A Practical and Secure Solution for Digital Signatures
Documenso specializes in digital signatures for various file formats, including PDFs and Word documents. Recently, the team behind this service enhanced accessibility by introducing a free version. With this version, users can sign up to five documents per month and share them with up to ten recipients per document, all without the need to create an account.
While this offer is generous, it's essential to note that the free version of Documenso is open source. This means you can review the code and even utilize it to create your self-hosted solution.
In summary, Documenso serves as a viable alternative to DocuSign, which lacks free solutions. However, for those seeking unlimited usage at no cost, SignFree might be a more suitable option.
How to Use Documenso:
To sign a document online for free on Documenso, follow these steps:
Visit the official Documenso website.
2. On the homepage, click "Add a document" to choose the file you want to sign.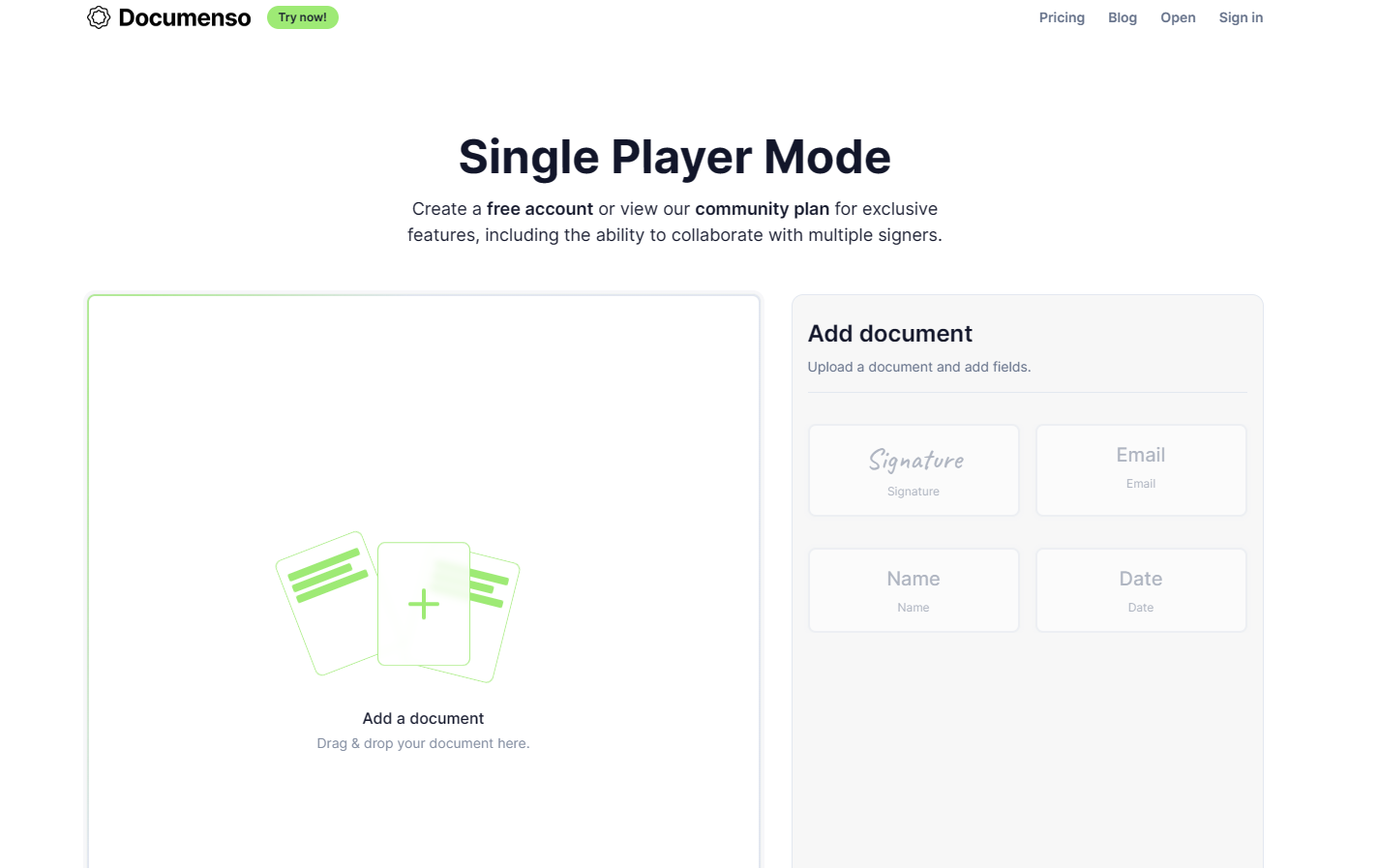 3. After uploading your document, use the options provided on the right side, such as adding a signature, your email, name, and the current date. Select "Signature" and choose its placement on the document before clicking "Continue."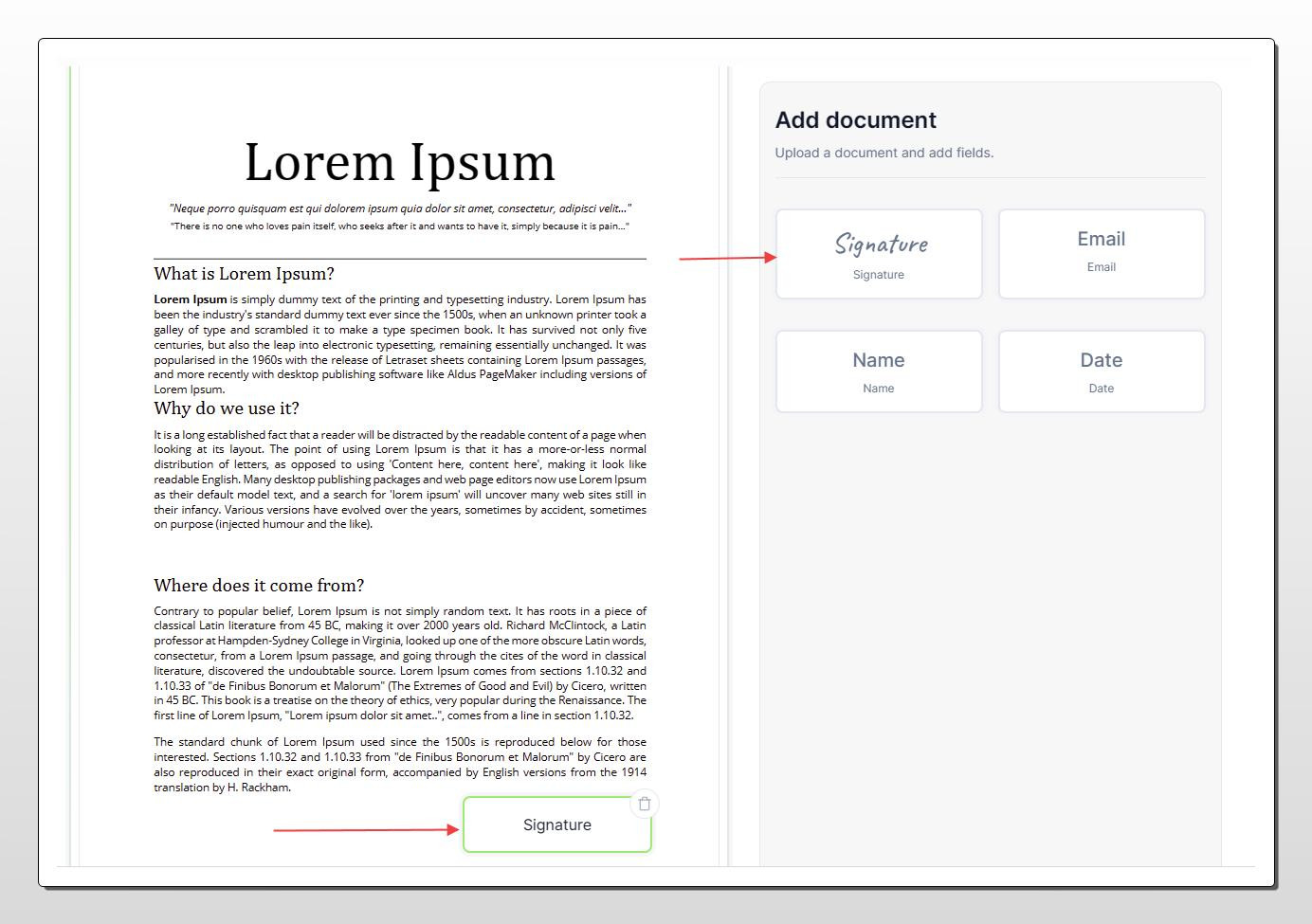 4. Enter your email address and sign using your mouse or touchscreen. Place the signature in the desired location and validate with "Continue."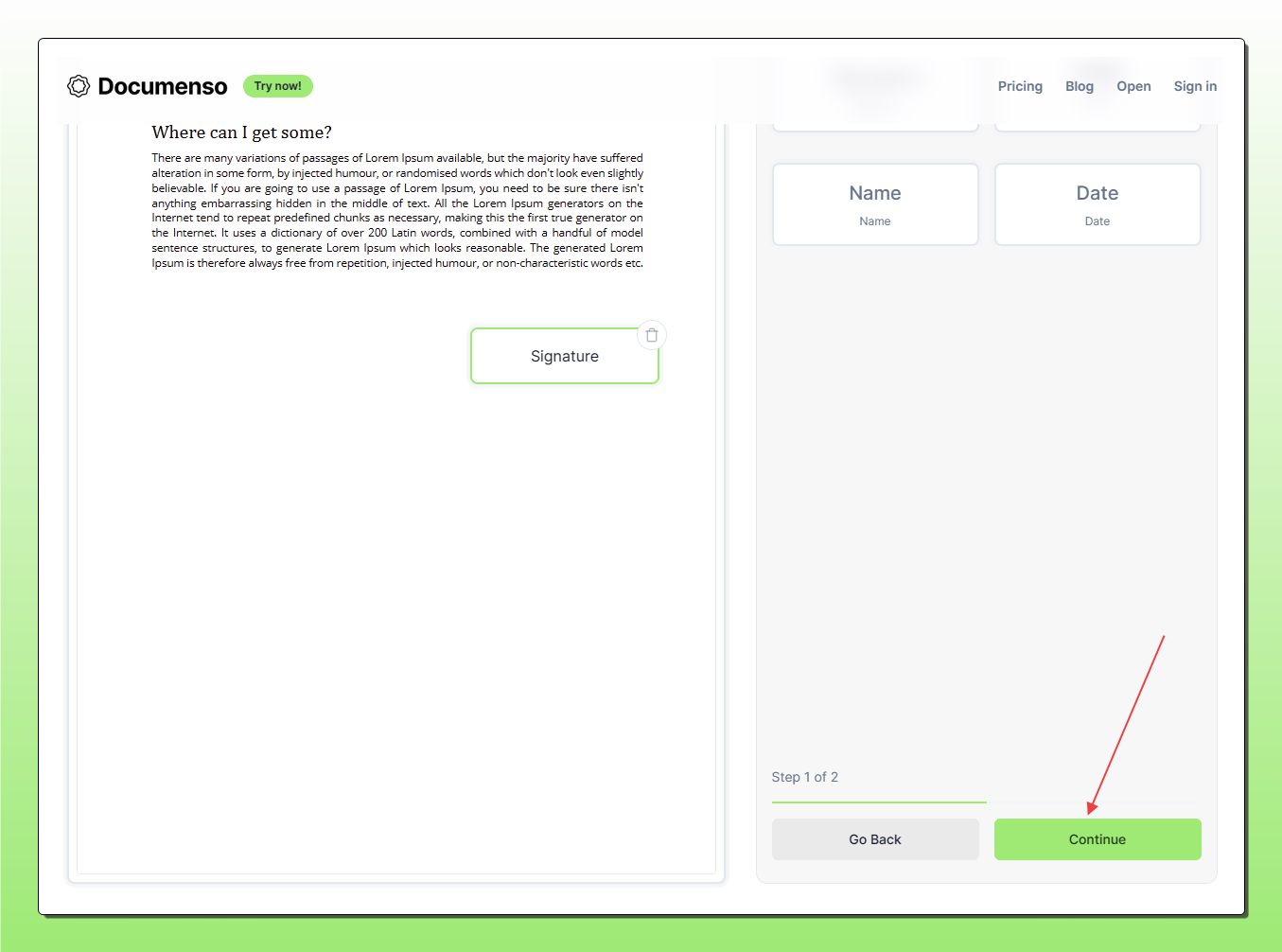 5. Click "Download" to save the signed document to your device. Additionally, the signed document will be sent to you by email for record-keeping.
Key Takeaway:
Documenso offers the convenience and freedom to sign important documents quickly, without complications, and without opening your wallet. Whether you're closing a deal at a coffee shop or handling college paperwork at home, Documenso is designed to make your life easier. Give it a try today!