Today, I suggest you take a look at a cool new application for simple self-hosting called Speedtest Tracker.
So, what is this thing? Well, it's an application for monitoring the performance of your Internet connection that launches speed measurements at regular intervals via Ookla's Speedtest service.
Now, why use it?
The objective is to create a history of the performance of your Internet connection, so that you can be immediately informed when you are not achieving the speeds announced by your service provider.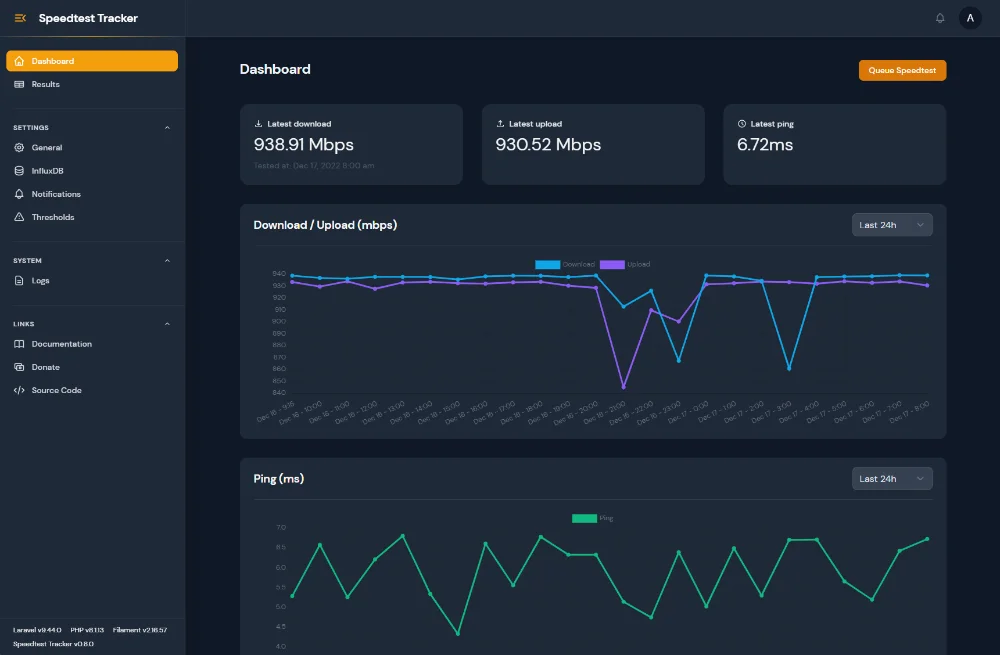 If you are interested, I invite you to read the documentation here where everything is explained on how to install this. You'll see, it's super simple since it uses Docker.
This is a really handy tool for anyone who wants to track the performance of their Internet connection over time, and I thought you might be interested.
Have fun !