Given your tight schedule, have you ever encountered an intriguing YouTube video that was too long to watch? Or perhaps you need an accurate transcription for a project? Say hello to Scriber, a new artificial intelligence (AI)–a powered tool that lets you accurately summarize and transcribe any YouTube video, all for free!
Scriber, a free AI tool for your summarization and transcription needs, presents itself as an online tool that leverages the power of ChatGPT's AI, powered by the GPT-4 language model, to deliver transcriptions and summaries of YouTube videos in seconds.
Scriber can handle more than 15 languages, although the language menu only shows nine (?), including English, German, French, Japanese, Ukrainian, Spanish, Chinese, Russian, and Georgian.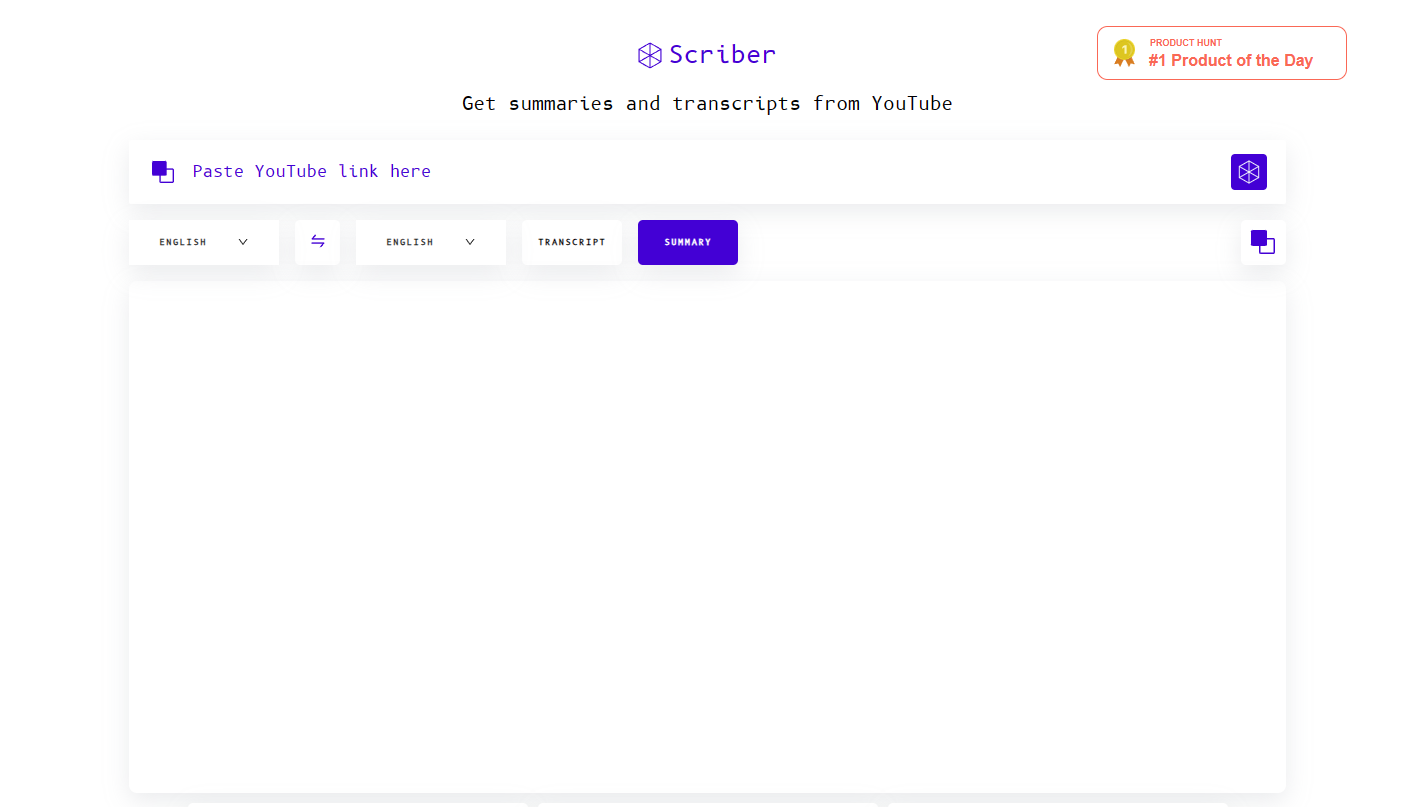 This small discrepancy aside, Scriber's versatility manifests in its practical applications. Imagine coming across a YouTube video full of information, but its length is an obstacle for you. With Scriber, you can get a concise yet informative summary that filters out the essentials, making it easier to quickly digest long, dense content. This is especially useful for busy professionals or students looking to maximize their time.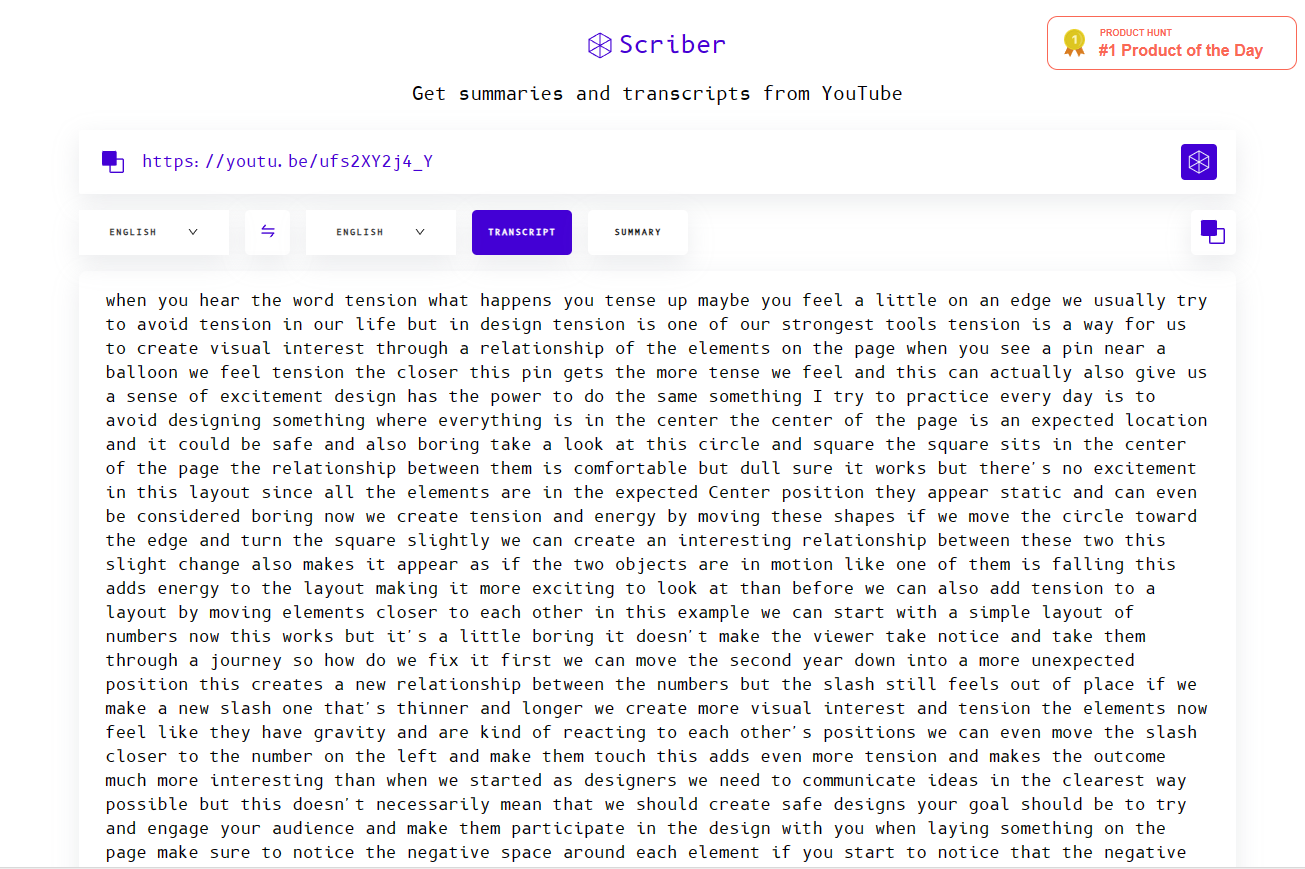 On the other hand, if you are a content creator, journalist, or blogger, Scriber can be a valuable ally. The tool allows you to fully transcribe YouTube videos, making converting video content into usable text easier. Whether writing a blog post based on a video interview, documenting tutorials, or archiving content, the accurate transcription offered by Scriber is a valuable asset.
Scriber doesn't stop at transcription; it's also useful for translators, content creators, and anyone who wants to work with videos in multiple languages. Indeed, with its source language and target language selection functionality, it is possible to obtain summaries or transcriptions in the language of your choice.
If you also want to try the experience offered by Scriber, here is how to proceed to obtain a transcription or video summary:
Find the YouTube video you want to transcribe or summarize and copy its link.
Return to Scriber and paste the YouTube video link into the field provided.
Choose the source language of the video and the target language in which you want to get the transcription or summary.
Select whether you want a Transcript or Summary of the video.
Click the perspective square button to start the transcription or summary.
Allow Scriber a few moments to process the video and generate the transcript or summary. Note that the wait time varies depending on the length of the video, but generally, it only takes a few seconds.
In conclusion, Scriber is a valuable resource for anyone looking to save time and extract essential information from a YouTube video or for those requiring reliable transcription. With simplified use and multilingual support, it's a tool that deserves a place in your favorites. So don't hesitate to try it! 😉