Regularly updating your Windows drivers is crucial to avoid encountering various bugs, such as an unresponsive keyboard, a controller failing to react to your commands, or a printer constantly showing offline, which can negatively impact productivity. To address this issue, the developers of Driver Easy have created an all-in-one solution that enables users to update their Windows drivers online. This software utilizes an analytical approach to assess the state of your drivers, and we will detail its functionality and provide our assessment of the program.
A complete solution to update your drivers
Within seconds, it becomes apparent that Driver Easy offers a comprehensive ecosystem for monitoring and managing your Windows drivers. To simplify the program's functionality, one can draw a comparison with antivirus software, except that the focus here is exclusively on installed drivers. The tool performs a diagnostic scan identifying outdated, missing, or incompatible drivers. However, the software does not stop at the diagnostic stage; users can access the latest updates by clicking the dedicated button. This comprehensive tool provides additional features such as online support and access to a Windows information base, making it both a reliable guide and an effective solution.
A very limited free version… but a very reasonable price for the paid version
Like many other software, the free version of Driver Easy has limitations. While it is possible to use it to obtain results, numerous useful features remain inaccessible without a subscription. For example, downloading drivers in a single click is impossible without subscribing, and users must resort to a manual approach. The download speed is also restricted, and technical assistance is unavailable in the free version.
However, compared to similar tools, the monthly subscription cost of around €3/month or €35.94/year (VAT included) for three PCs is reasonable. With the subscription, users can perform automatic backups, restore previously used drivers, and establish automatic restore points.
Of course, the free version remains trustworthy, and all drivers are certified and safe to use. However, if you believe this program can benefit you, we recommend opting for the PRO features.
Overall, Driver Easy is a potent software that performs its mission effectively. While it is possible that a driver may be missing at times, the program satisfies all the quality criteria, including responsiveness, reliability, and user-friendliness.
You can test the free version to get an initial impression and decide whether to subscribe. To learn more, you can follow the link provided. How to update your drivers with Driver Easy?
To perform driver updates with Driver Easy, follow these steps:
1. First, download Driver Easy software from the developer's official website. To do this, click the " Download Driver Easy now " button.
2. Then install it on your computer.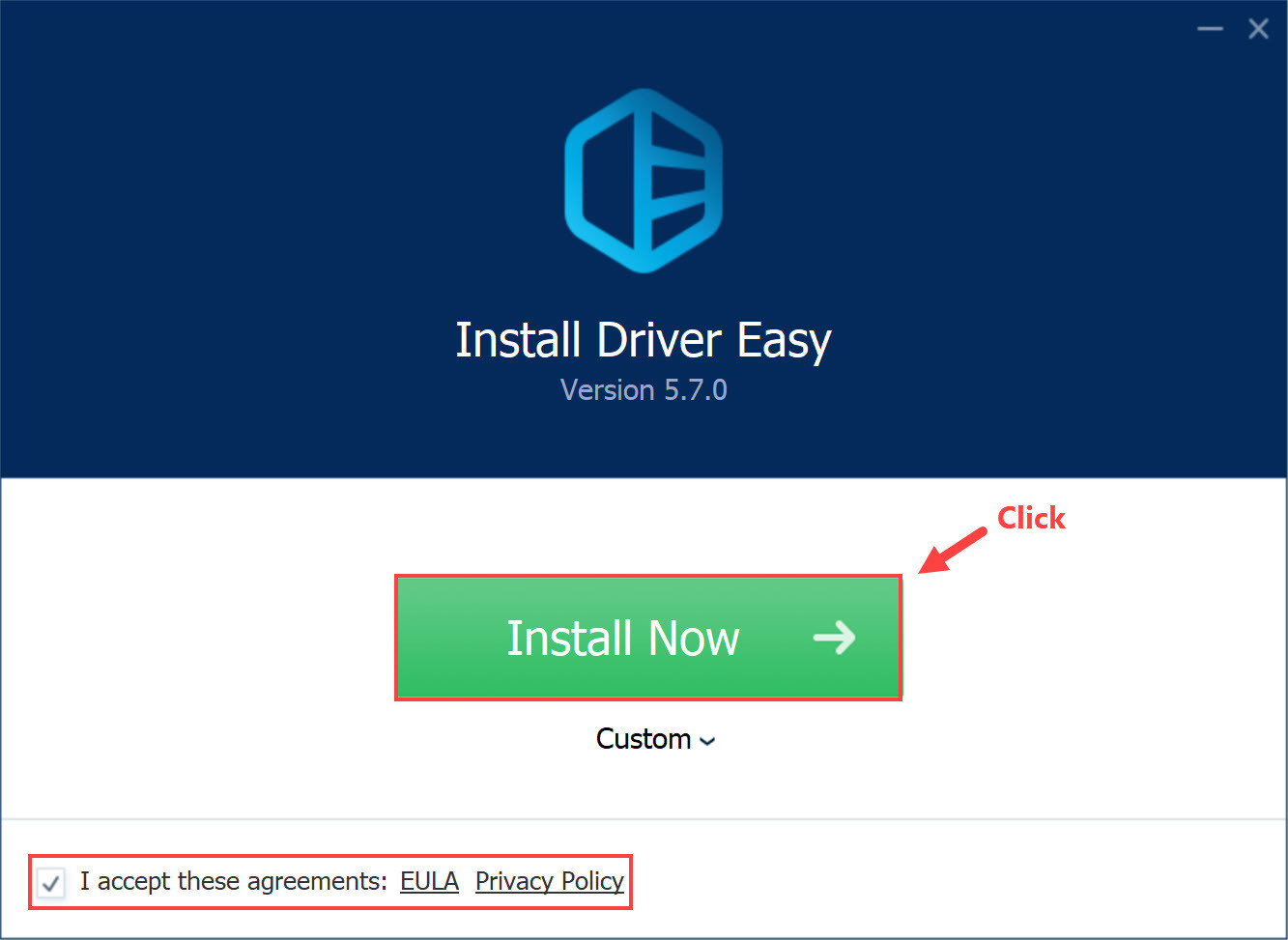 3. At the end of the installation, click on the " Open Driver Easy " button.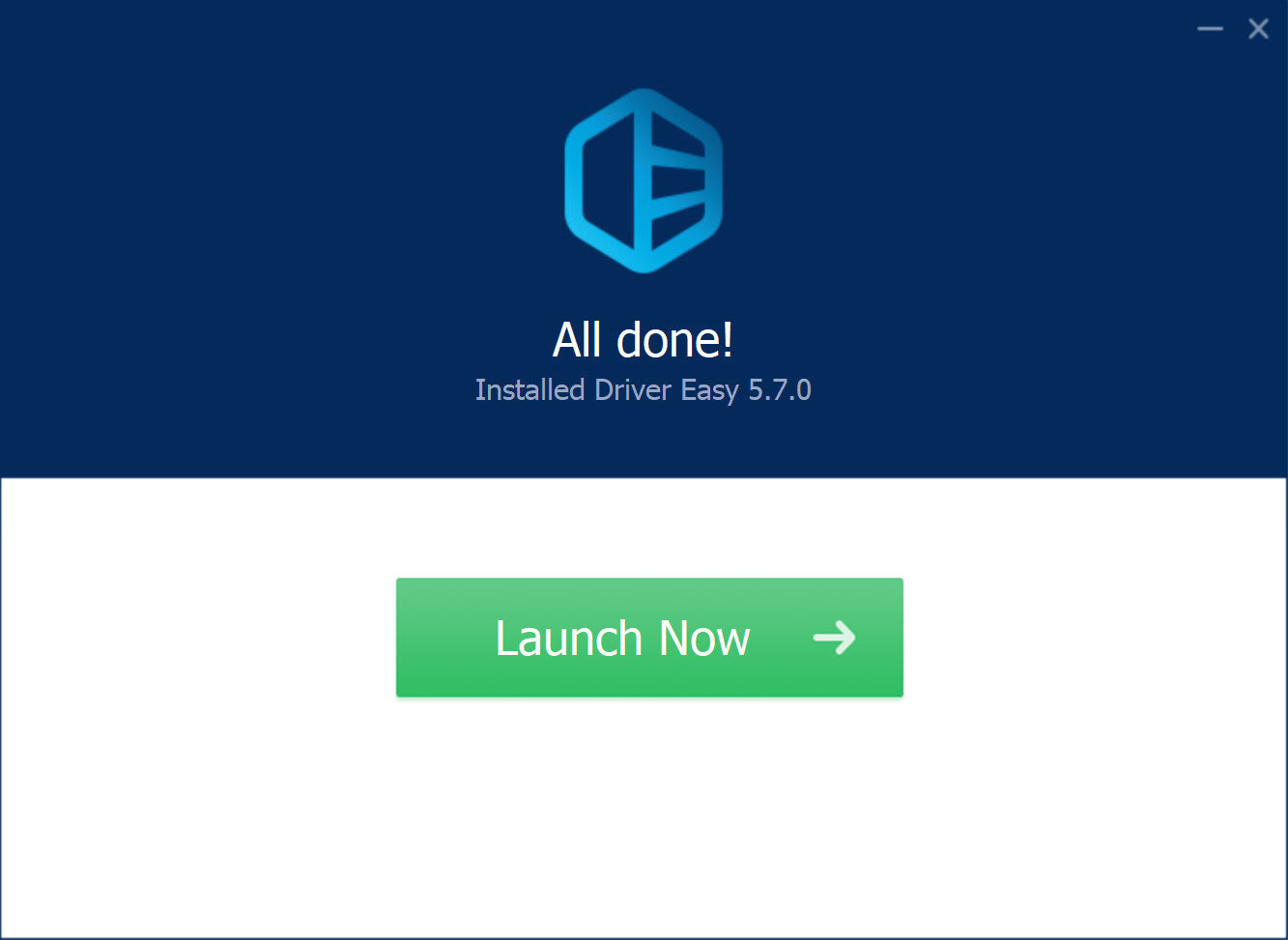 4. click the " Scan Now " button once the program opens.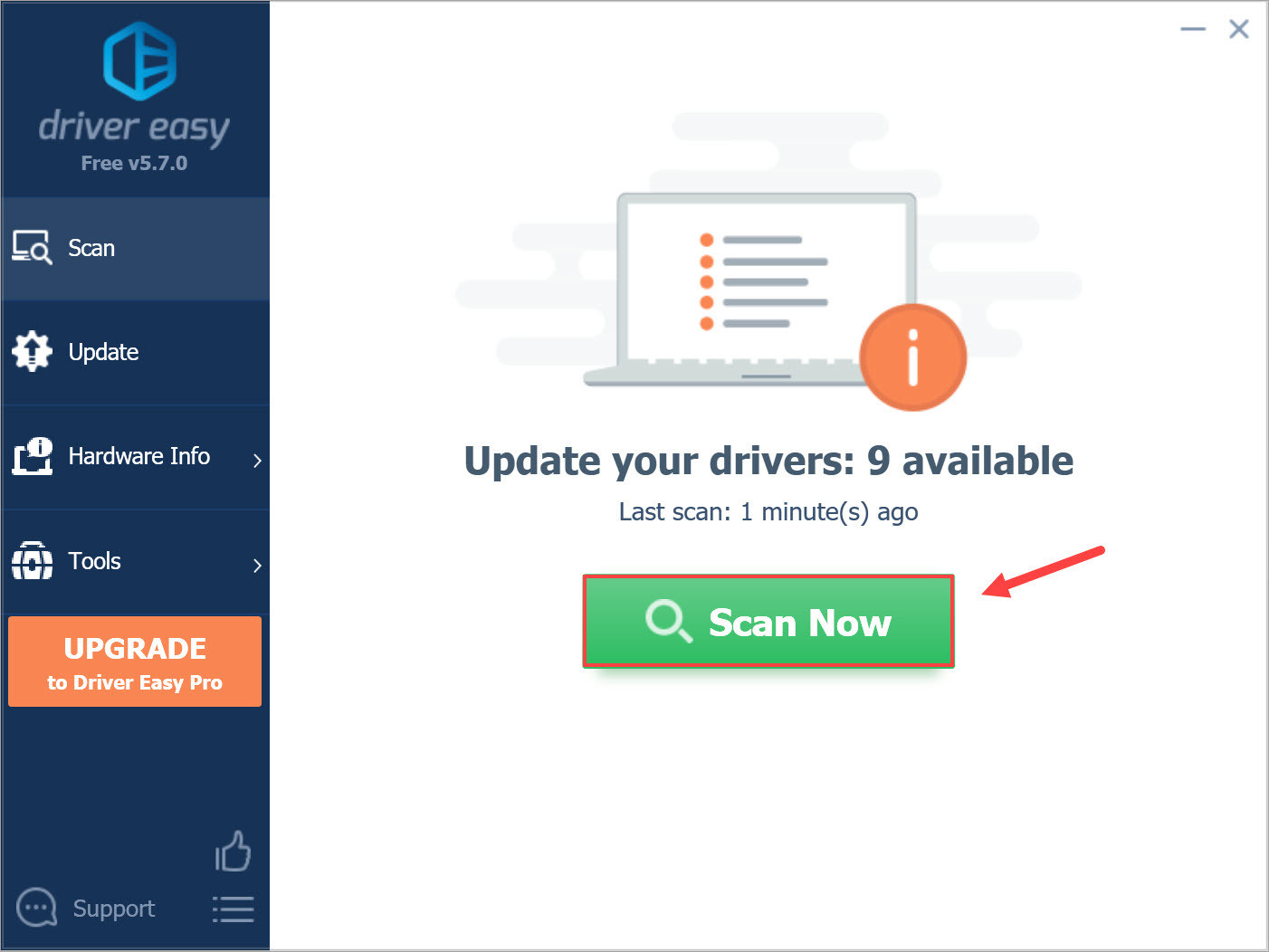 5. Driver Easy will then analyze the device drivers installed on your PC and check for updates on the manufacturers' websites. Rest assured, this operation only takes a few seconds.
6. Once the scan is complete, Driver Easy will tell you the number of driver updates available and the list of affected devices.
7. If desired, you can view the details of each driver found. To do this, click the small down arrow and select " Show driver details " from the pop-up menu.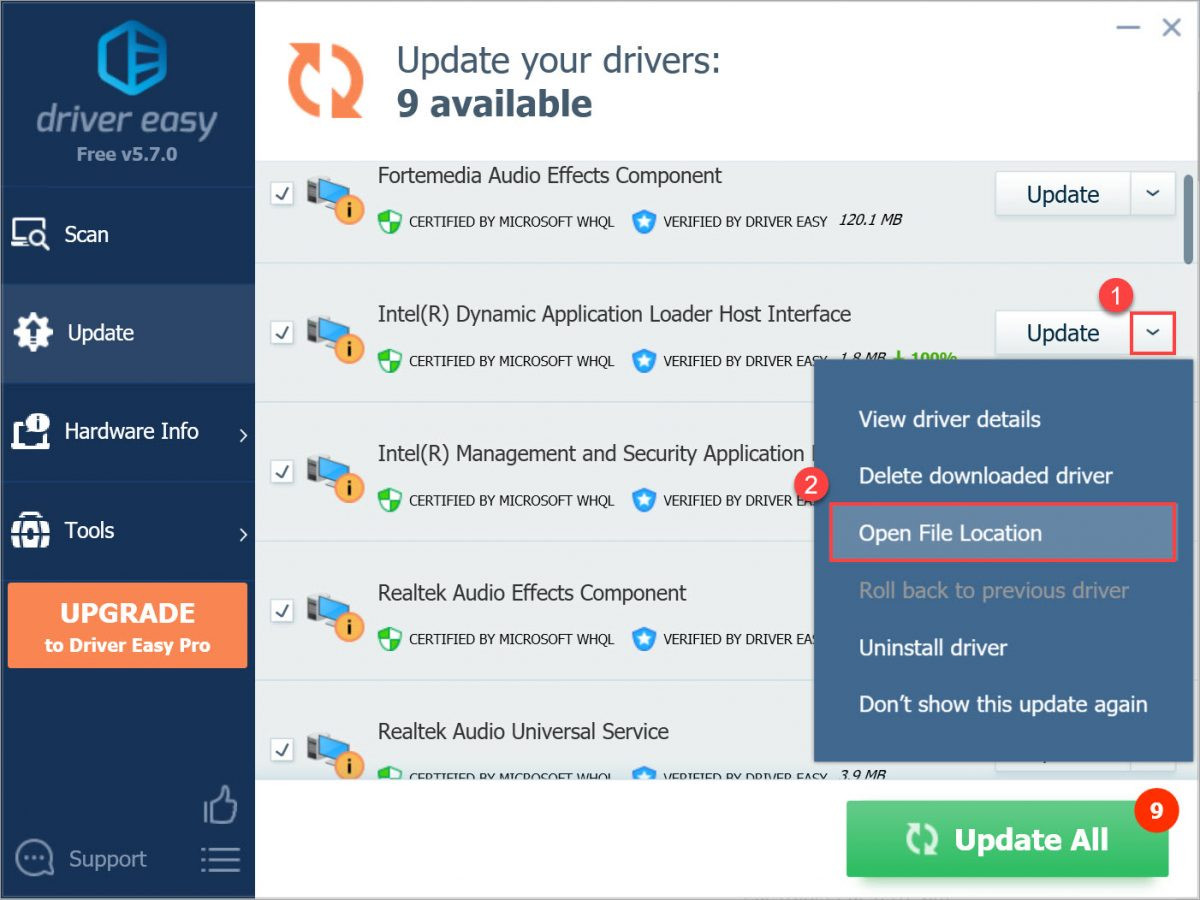 To update a driver through Driver Easy's interface, click the "Update" button. The software will prompt you to create a system restore point automatically, which can be helpful if there are any issues with the new driver. However, this feature is only available in the PRO version. You must manually create a restore point if you're using the free version.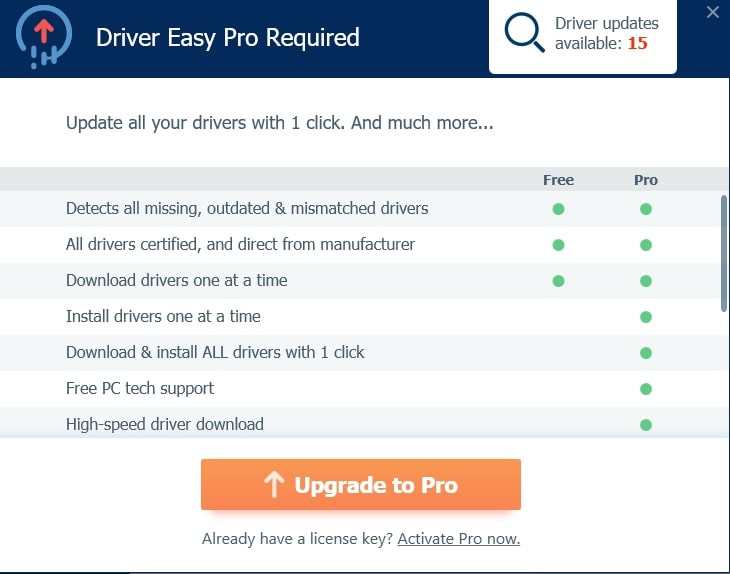 Once you've selected the option to update the driver, you must wait while the download completes. If you're using the free version, the download speed is limited to around 50 – 60 Kb/s.
Finally, Driver Easy will provide the option to install the drivers for you, but this feature is reserved for the PRO version. If you're using the free version, you must select "Install manually" and follow the program's tutorial on installing drivers manually in Windows 10 and 11.
✅ Indeed, with the PRO version of Driver Easy, you can update your drivers with just one click without manually downloading and installing each update. The program will automatically download and install all the necessary updates for you, making the process faster and more convenient.
Additionally, the PRO version includes features such as automatic backups, driver restores, and automatic restore points, which provide extra protection and convenience.
Overall, for less than 30 euros per year, the PRO version of Driver Easy offers excellent value for money and can help improve your computer's performance and stability.
Conclusion
Driver Easy offers a convenient and efficient solution for updating your Windows operating system drivers. It lets you quickly resolve driver compatibility problems and enhance your computer's overall performance. The tool features an intuitive interface and advanced capabilities, making it a dependable choice for all Windows users seeking a driver update solution. If you're looking for a straightforward way to keep your computer's drivers up to date, Driver Easy is definitely worth considering.