If you are a macOS power user, chances are you have already looked for a solution to prevent your computer from going into sleep mode for an extended period. It's quite practical when you launch a tool that takes time, and you must be away.
Caffeine and Amphetamine tools were previously the most popular choices to meet this kind of need. However, Caffeine hasn't been updated since who knows when, while Amphetamine hasn't been updated since 2021. Fortunately, there is an open-source and up-to-date alternative called KeepingYouAwake.
This small application is located in the menu bar of macOS (version 10.13 and newer) and prevents your Mac from going into sleep mode for a period of time that you choose or as long as you leave it active. The app is super easy to use and has several great features like preset activation times, the ability to automatically shut off when the battery level is low, and support for Retina display and dark mode.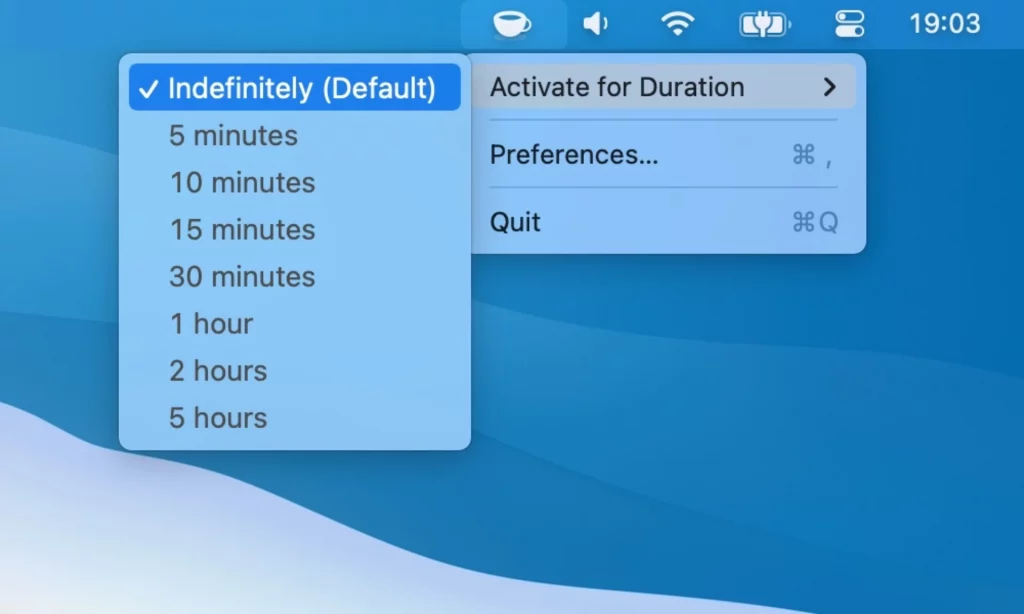 Screenshot of the KeepingYouAwake interface. Additionally, the app is available in multiple languages. To work, KeepingYouAwake uses a well-known command called "caffeinate," which is integrated into all current macOS systems. However, it is important to note that the app will only work on a MacBook when the screen is open.
The application is distributed under the MIT license, which means that it is free and open source, and if you are a developer, you are free to improve it or add new features.
In short, it's super practical to prevent your Mac from going into a deep sleep while you take a break 🙂