Recently, I stumbled upon MetaOSINT, a project created by a former OSINT analyst and investigator who grew tired of the somewhat disorganized search for resources. Consequently, he developed a free and open aggregator, compiling the crème de la crème of OSINT tools and resources.
MetaOSINT is like a Swiss army knife for OSINT investigators. It meticulously lists and categorizes thousands of tools from three different sources, each source having its own level of trustworthiness and potential bias. With over 4,000 resources available, it provides access to a treasure trove of information and tools to aid in online investigations.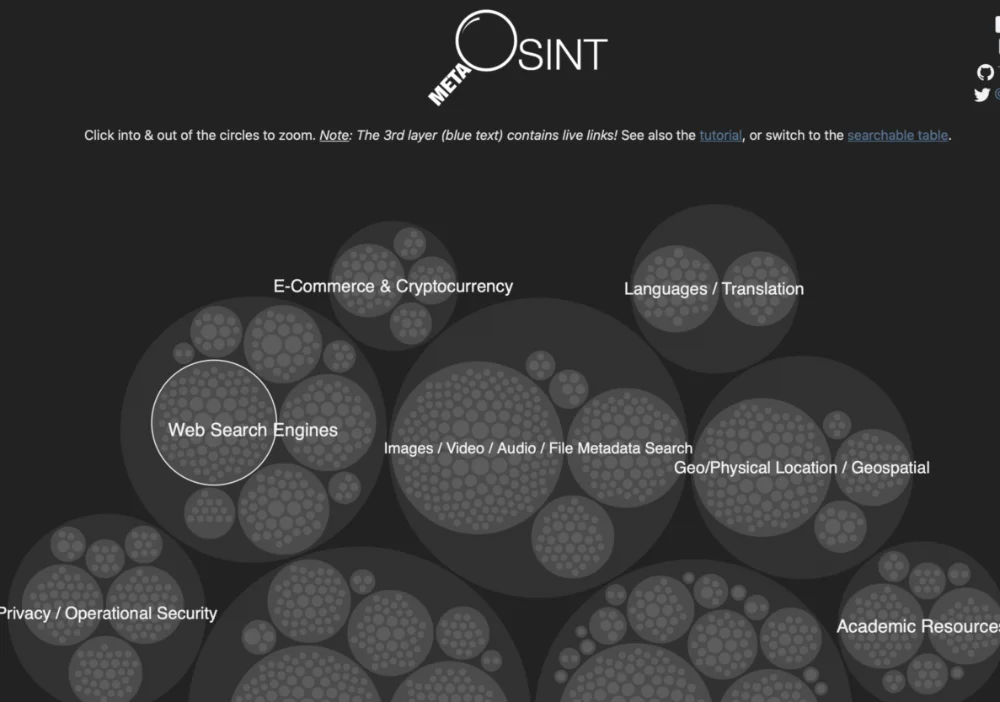 As I explored MetaOSINT, it felt like being a child in a candy store. Each tool appeared more useful than the last. The world of OSINT can be vast and intimidating, especially for beginners, but MetaOSINT makes the task much more accessible. It's akin to having an experienced friend take you by the hand to show you the right tools and resources. With this website, you'll be able to conduct more in-depth investigations and find relevant information more quickly.
Furthermore, if compiling the best OSINT tools and resources isn't enough, MetaOSINT also invites the community to contribute to the project. If you know of a high-quality OSINT tool or website that isn't listed, you can submit its information through a dedicated form. The collective knowledge of the OSINT community can certainly help uncover new gems.
Of course, with great power comes great responsibility. As Spider-Man's grandfather wisely said, "Great power comes with great responsibility, and since you're not the President of the Republic, you'll need to be accountable." So, use these tools and resources responsibly. Conduct ethical research and refrain from misusing this information. Remember, the goal of an OSINT investigation is to stay within legal and ethical boundaries.