Microsoft Edge has a new screenshot tool. The tool, which is already available in the stable version of the browser (Edge version 117.0.2045.43), is, however, not activated by default. Microsoft, currently still testing it in its browser, has decided to hide it in the menu dedicated to Edge's experimental functions. The leaker Leopeva64 discovered this new feature and shared his discovery on Twitter.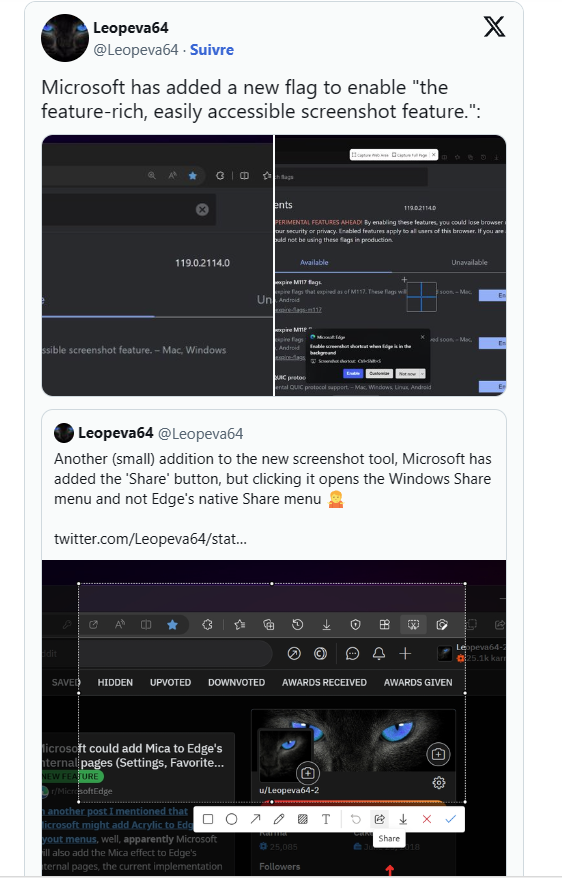 This new tool, called Microsoft Edge Screenshot, will allow you to take screenshots directly in the browser, but also, and above all, to edit them. Furthermore, you can use the module to take full-page screenshots, meaning full-length web pages.
To use this new screenshot tool, two options are possible: you can either click on the main menu, then select Web Capture, or directly use the keyboard shortcut Ctrl + Shift + S. You will then see the zone selector displayed, but also two buttons at the top of the screen to select the capture mode: Capture the web zone or Capture the complete web page. Once the screenshot is taken, it automatically opens in an editing tool directly integrated into the browser.
This module will allow you to draw annotations in several colors, with the possibility of defining the thickness of the line. You can also copy the screenshot to the Windows clipboard to use it elsewhere, share it, or simply save it to your computer's storage.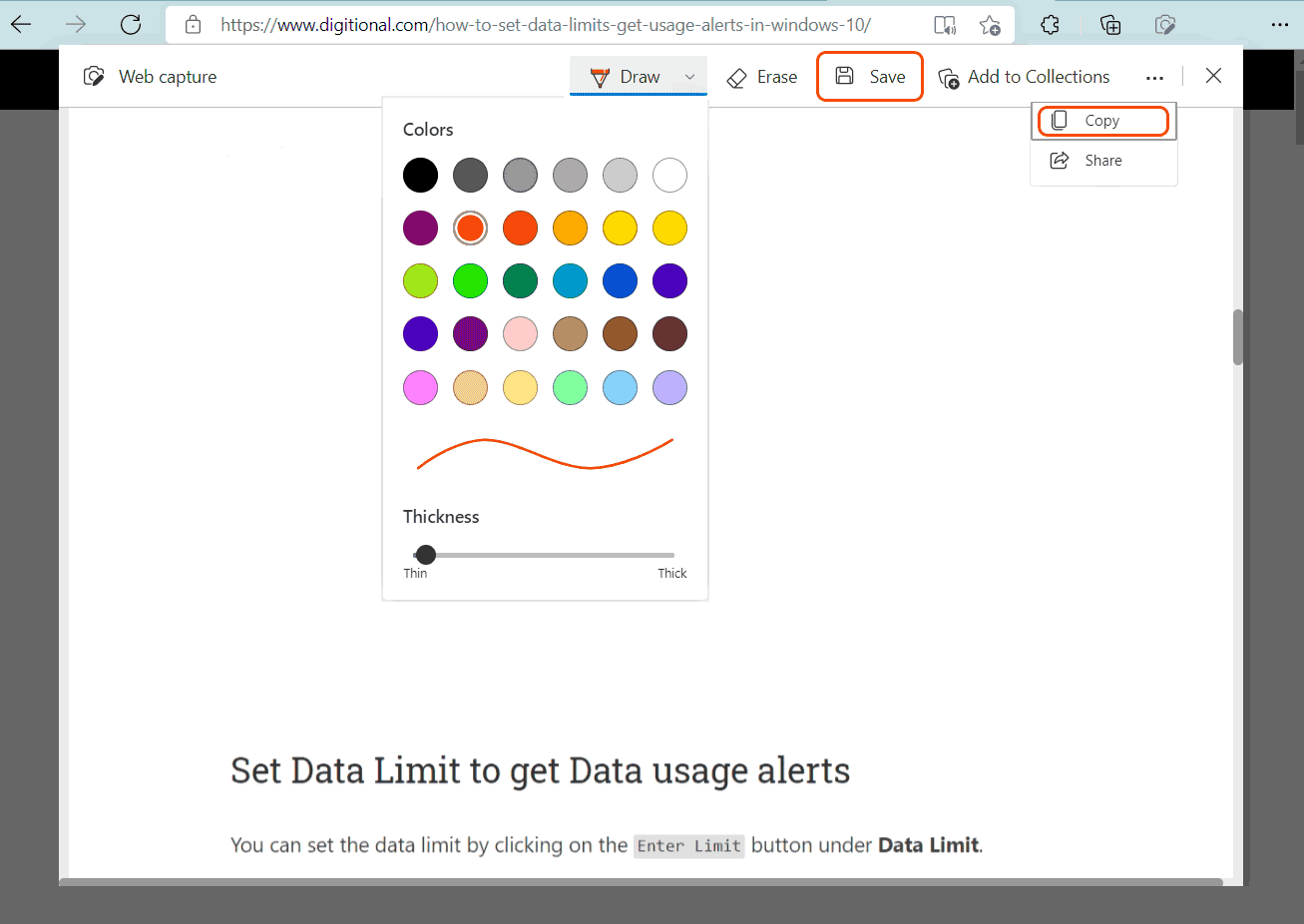 How to enable the new screenshot tool in Edge?
As the new Edge screenshot tool is currently still being tested by Microsoft's development teams, it must be activated manually from the menu dedicated to the browser's experimental functions.
To access it, simply type edge://flags/#edge-screenshot into the browser address bar.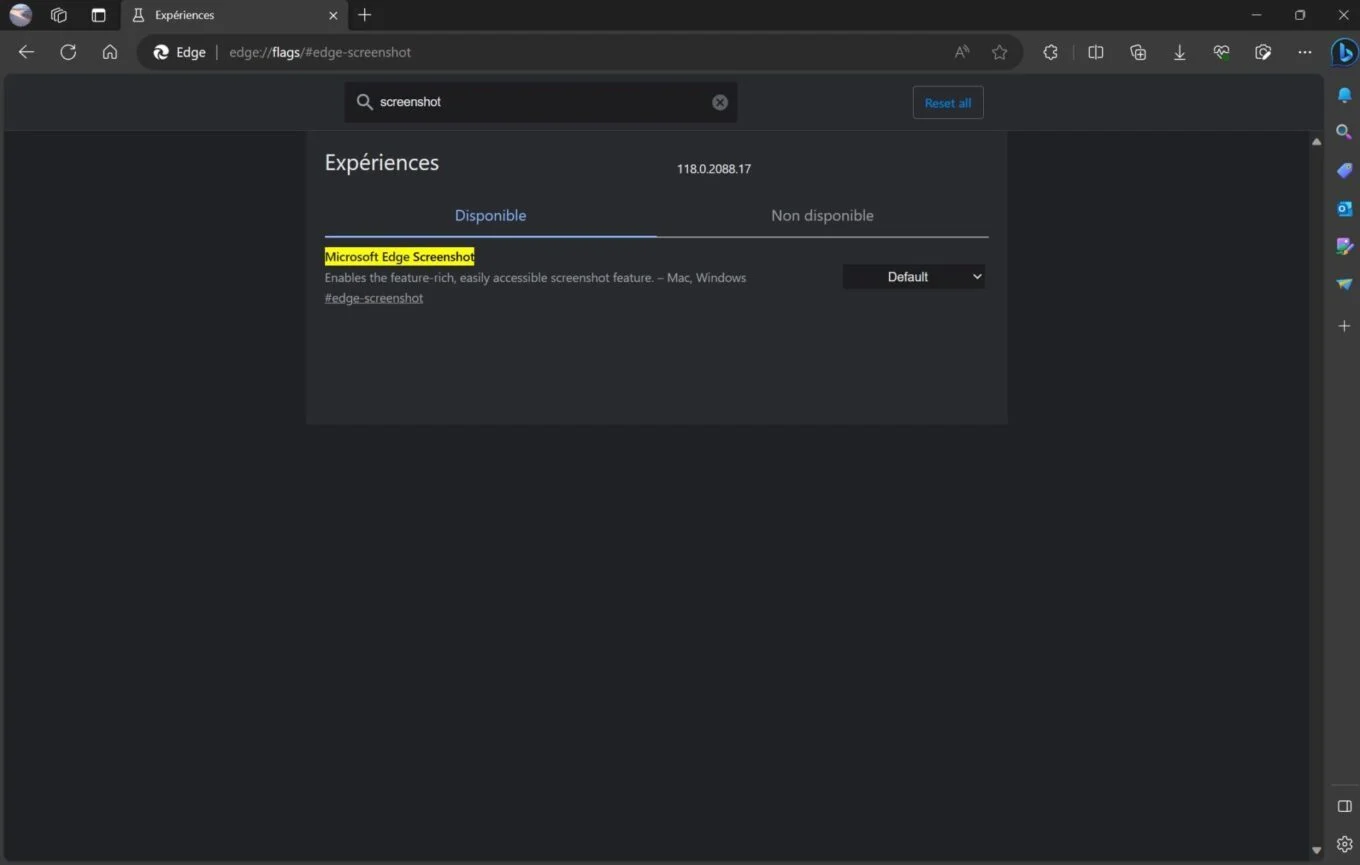 Then click the drop-down menu on the right and change the Default value to Enabled. Then click the Restart button to save the changes made and relaunch Microsoft Edge.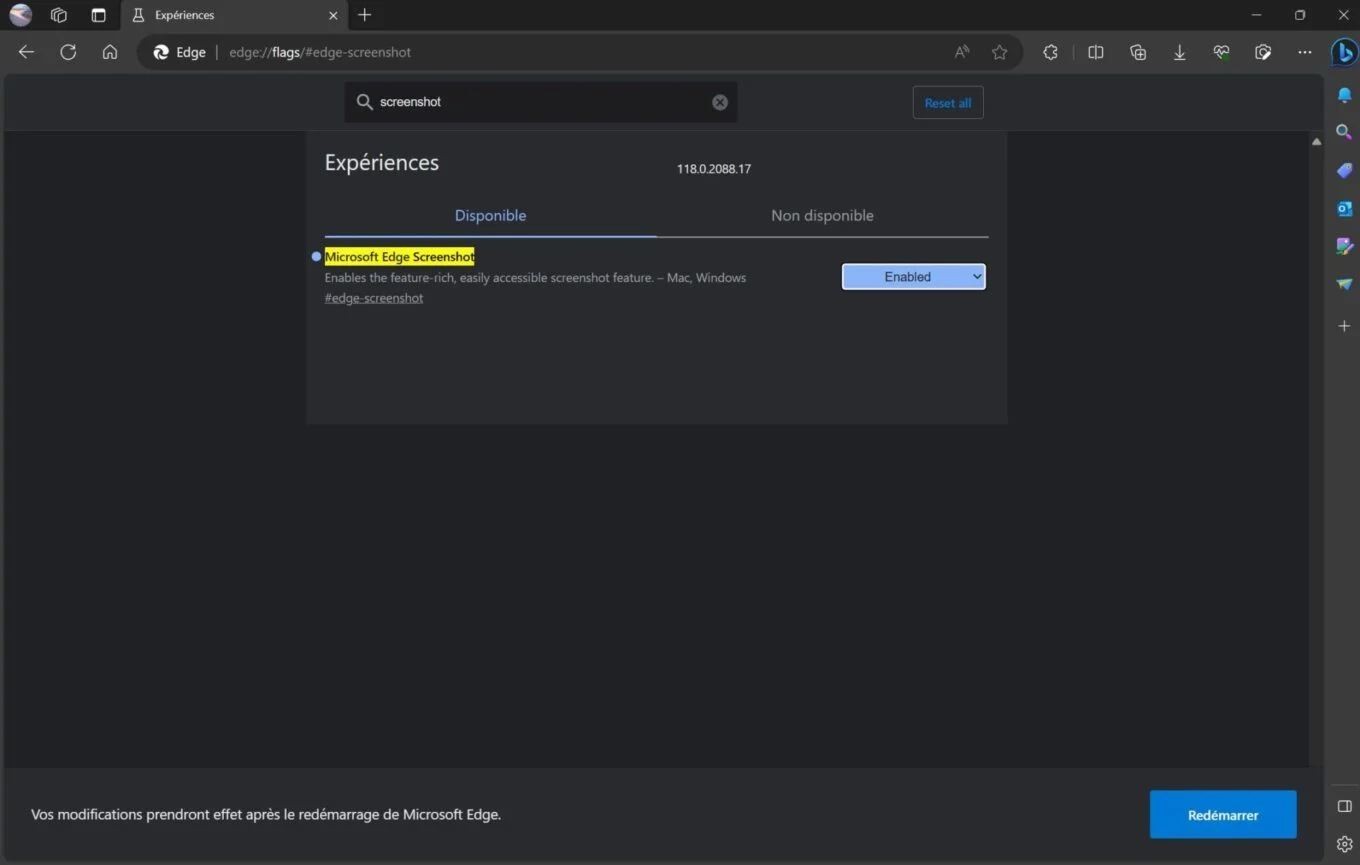 Once Edge restarts on your PC, the new screenshot module should automatically be available. It is nevertheless very likely that over the next few days, it will no longer be necessary to carry out this manipulation to obtain this new tool in the stable version of Edge on Windows. Strangely enough, Microsoft has already activated it by default in the macOS version of its web browser.