While browsing the XDA Developers forums the other day, I stumbled upon an app that instantly grabbed my attention: NetGuard.
NetGuard is a free and open-source firewall for Android that doesn't require root access. This app piqued my interest because it claimed to reduce data usage, improve battery life, and enhance privacy on my Android smartphone. Naturally, I decided to give it a thorough review.
The interface of NetGuard is incredibly user-friendly, allowing you to toggle it on or off with just a single click. One feature that particularly stands out to me is the ability to switch between blacklist mode (allowing everything in settings but blocking unwanted apps from a list) and whitelist mode (blocking everything in settings except for selected favorite apps). This grants you full control over which apps can access the internet.
To provide you with a better understanding of the interface, let me explain the color scheme: red and yellow indicate denied internet access, while blue, purple, and gray signify granted access. It's a universal color code for privacy!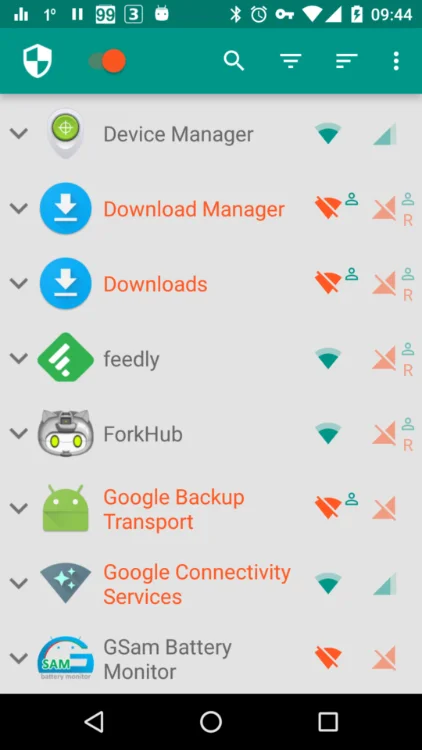 One of the impressive capabilities of NetGuard is its support for IPv4/IPv6 TCP/UDP, tethering, and system application blocking. Moreover, NetGuard offers advanced features such as application and address-specific network usage logging, roaming blocking, ad blocking through a hosts file, and customizable themes. For PRO (paid) users, additional features are available, including logging all outgoing traffic, receiving notifications for new applications, and displaying a network speed graph in the status bar.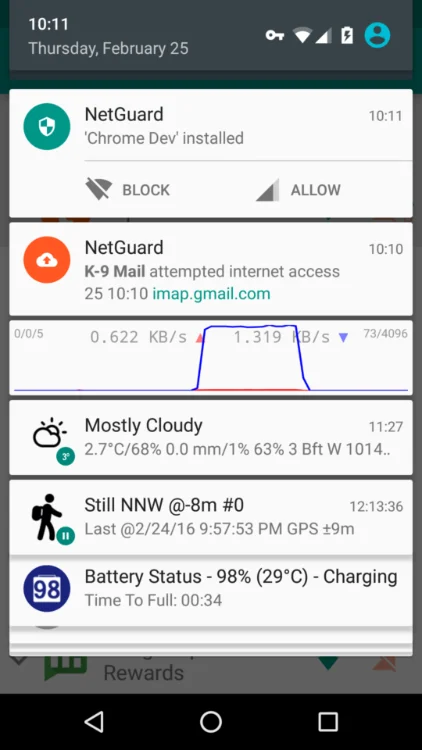 However, it's important to exercise caution as there have been reports of a rogue app with the same package name as NetGuard appearing in the Samsung Galaxy app store, which can be installed without confirmation. Therefore, I strongly recommend downloading NetGuard from a legitimate source like GitHub or the Google PlayStore.
I highly encourage you to download and give NetGuard a try. Safeguarding your privacy and effectively managing your Android phone's battery has never been easier. Discover it here