Windows for gamers? That's how its creator presents Atlas, but honestly, I think it suits anyone looking for a fast operating system with minimal unnecessary features.
Atlas is a completely transformed version of Windows 10. The changes are not cosmetic, so if you're a fan of customization, you might miss that. However, it is optimized to enhance the overall performance of the Windows system and minimize latency in video games. All pre-installed software and unnecessary components have been removed, significantly reducing the size of the ISO and installation on the hard drive.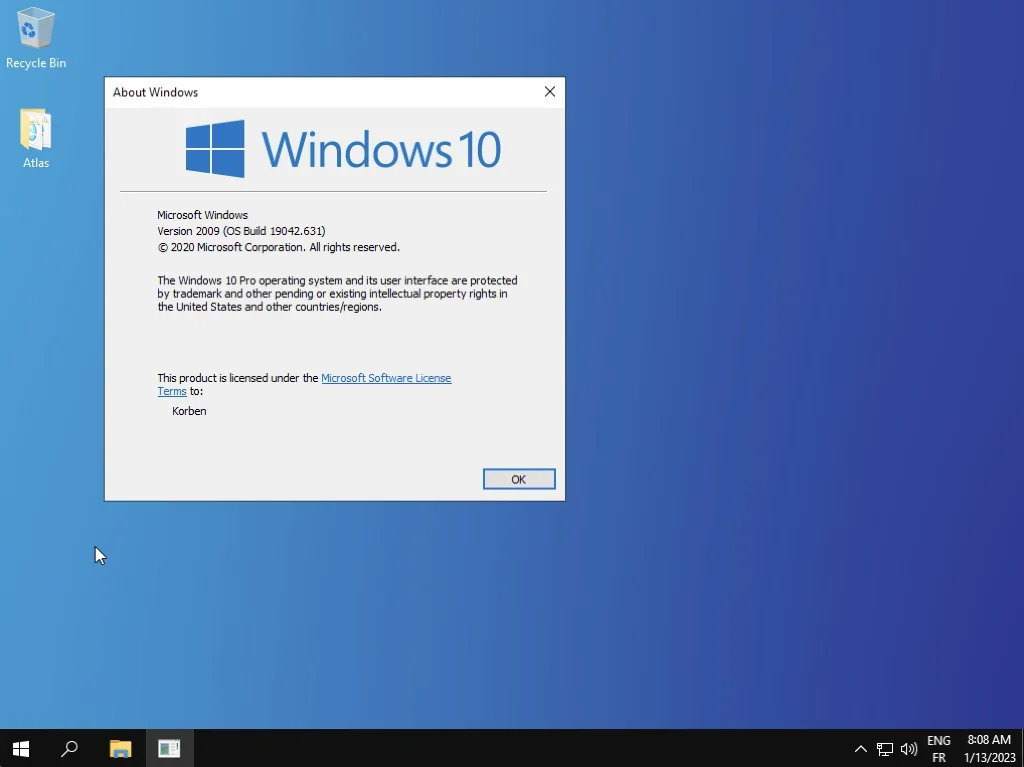 Here's a breakdown of what has been removed from this version of Windows:
TPM (Trusted Platform Module)
Windows Defender
Storage spaces
eMMC disks
RAID disk configurations
BitLocker
Biometrics (face/fingerprint recognition)
Voice recognition
System restore and reset points
One of Atlas's strong points is its focus on privacy. There is no tracking, and group policies are in place to minimize data collection. Safety has not been neglected either.
Atlas is open source, meaning everything is documented, and all the code is on GitHub
Of course, there are some residual bugs. WSLv2 is not supported (only v1), and you will need to use it in English, as alternative languages seem reluctant to install. It's not a cracked Windows, so you'll need to activate it as usual. However, it is perfectly usable without a key.
We are dealing with a slightly stripped-down Windows, but very efficient. I installed it, and the installation itself is super fast, with no unnecessary steps. Since I use it in a VM, it's even better as it's very lightweight to run and super fast to boot.
After installation, the OS will launch many optimization scripts. Let it do its thing and wait until it finishes and asks you to log out.
If you're interested in the project, click here