A computer in your web browser? A cloud service? Or maybe an online platform that's both fun and interactive? It's hard to say… Puter undoubtedly embodies a fusion of these three aspects. Indeed, this cloud service, which is actually a desktop operating system in the cloud, is a project that is both bold and innovative, but also really intriguing. In this article, we will try to introduce you to Puter in the simplest and clearest way possible, but also introduce you to its different features.
Puter, a real computer in your web browser

Puter presents itself as a complete personal computer, hosted in the cloud—an approach that is similar to cloud computing. Accessible from anywhere at any time, it offers a user interface reminiscent of a classic operating system, similar to that of a Linux distribution. There's a Start menu to launch web applications, a file explorer to organize your files into folders, and even a recycle bin.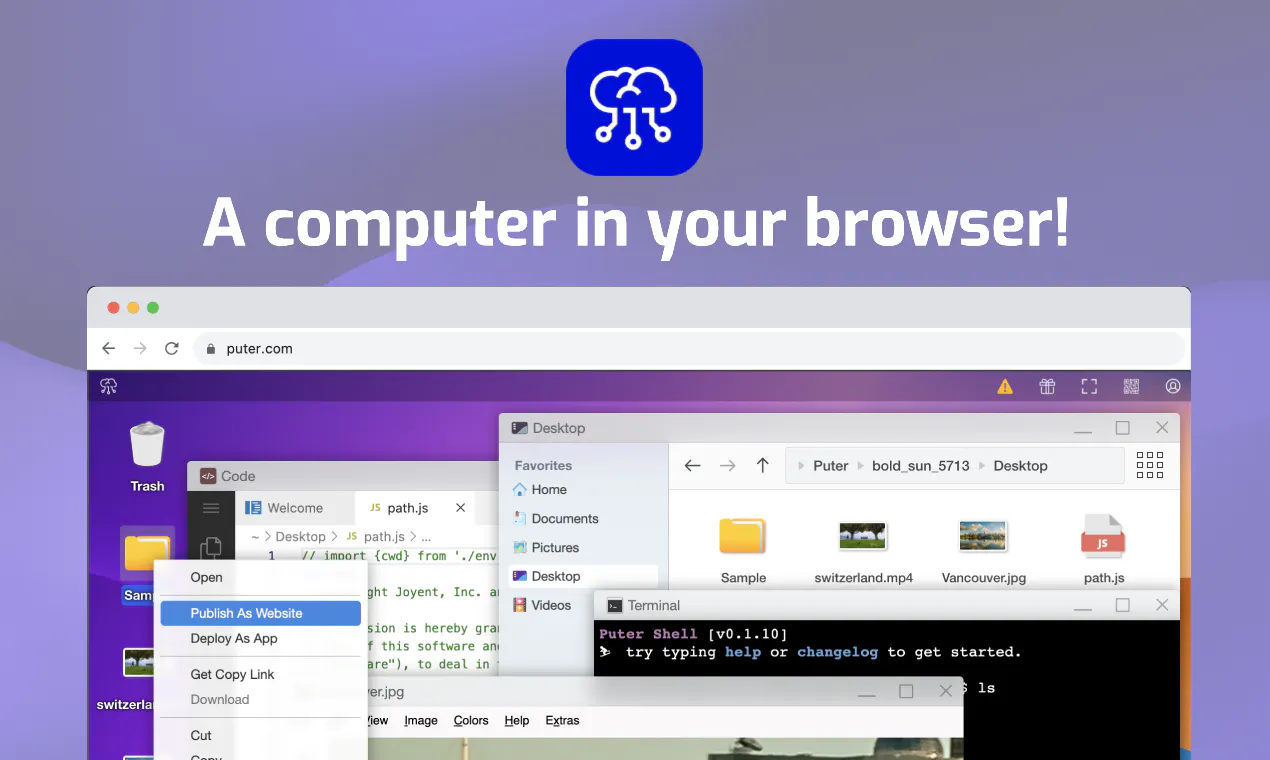 Then, like any cloud service, Puter allows you to store various types of data such as documents (Word, Excel, PDF, etc.), images (JPG, PNG, WebP, etc.), and videos (MP4, AVI, etc.), but also to play them without ever leaving its interface.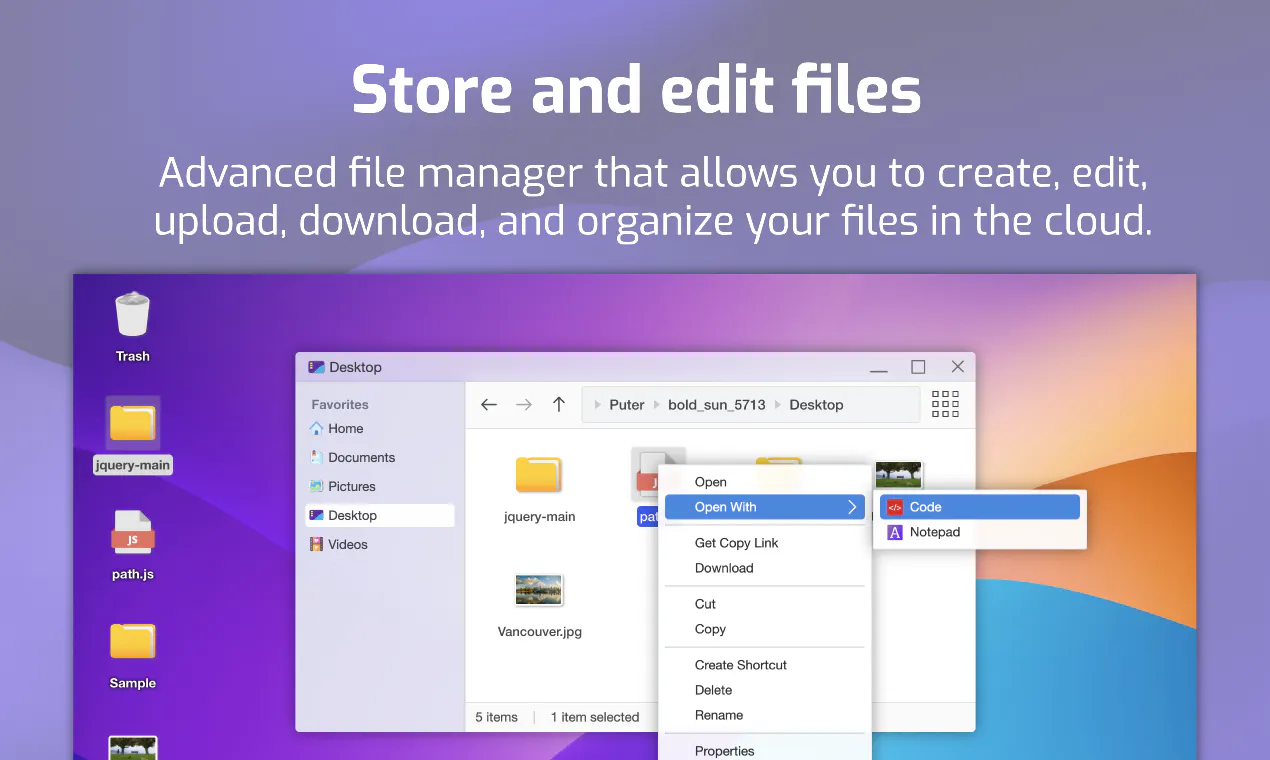 At the time of writing, Puter offers 500MB of free online storage, which, let's face it, is clearly not the best deal on the market. However, it may be very suitable for users with moderate storage needs. And if not, you should know that a "Premium" version is planned to offer more storage space.
Creating an account on Puter couldn't be easier! Click the road sign icon and fill in your credentials. Once you've signed up, you'll be able to find your cloud interface on any device.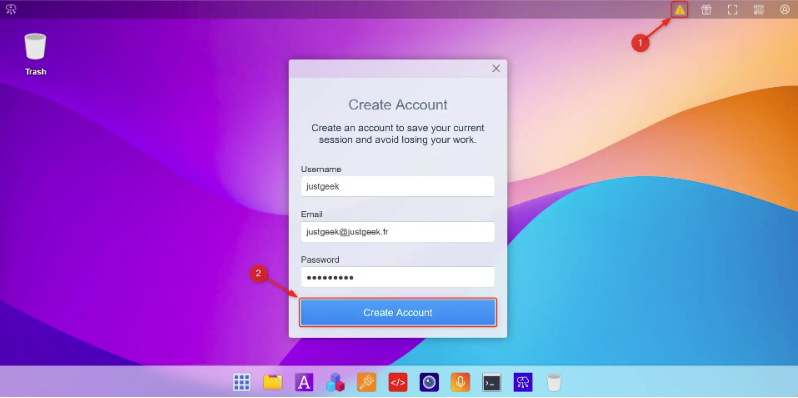 Built-in web applications that enrich the user experience
Beyond its rather limited storage space, Puter stands out for its range of built-in applications. It includes a text editor ("Notepad"), ideal for quick notes and simple writing, as well as an image viewer with basic editing features ("Viewer").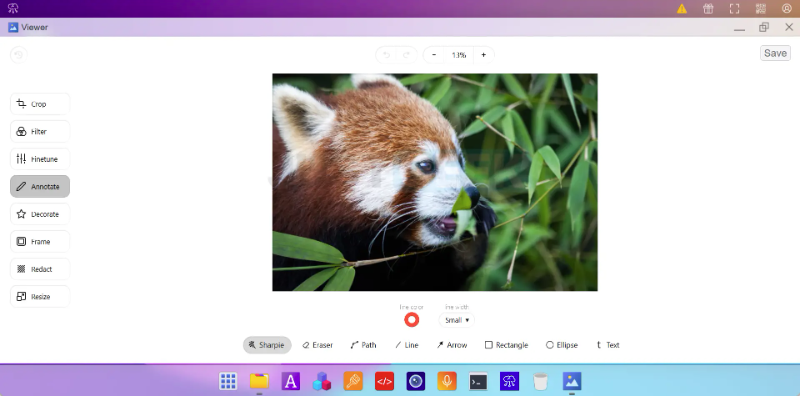 For multimedia needs, Puter offers "Player," a simple but effective audio and video player, including a Picture-in-Picture mode that is very convenient for viewing content while continuing to work. But that's not all!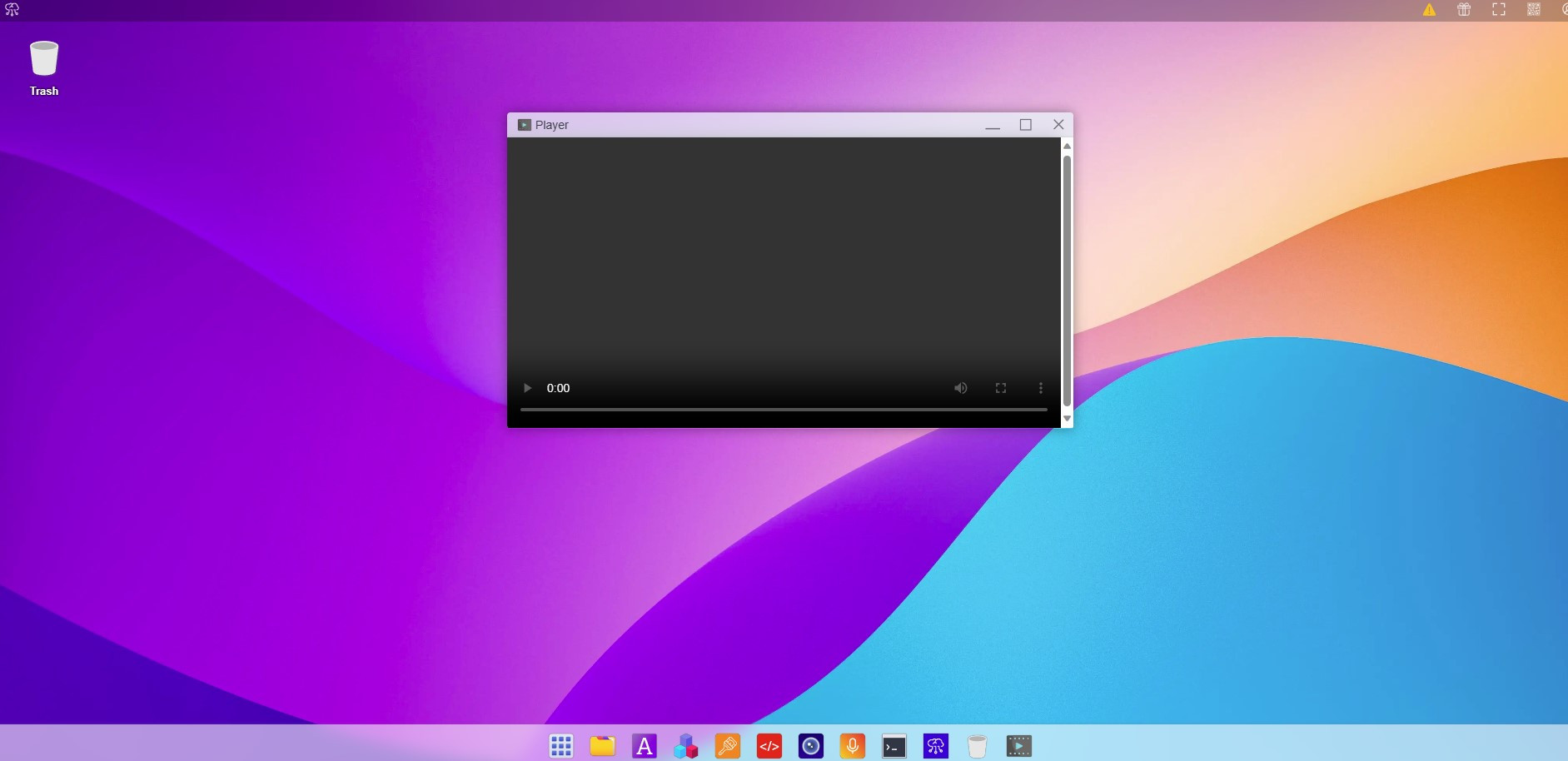 Puter also includes a PDF reader for viewing documents (PDF), a spreadsheet for creating spreadsheets ("Rows"), word processing software ("Rich Text Editor"), an audio recorder ("Recorder"), a calculator, and a code editor ("Code") for developers.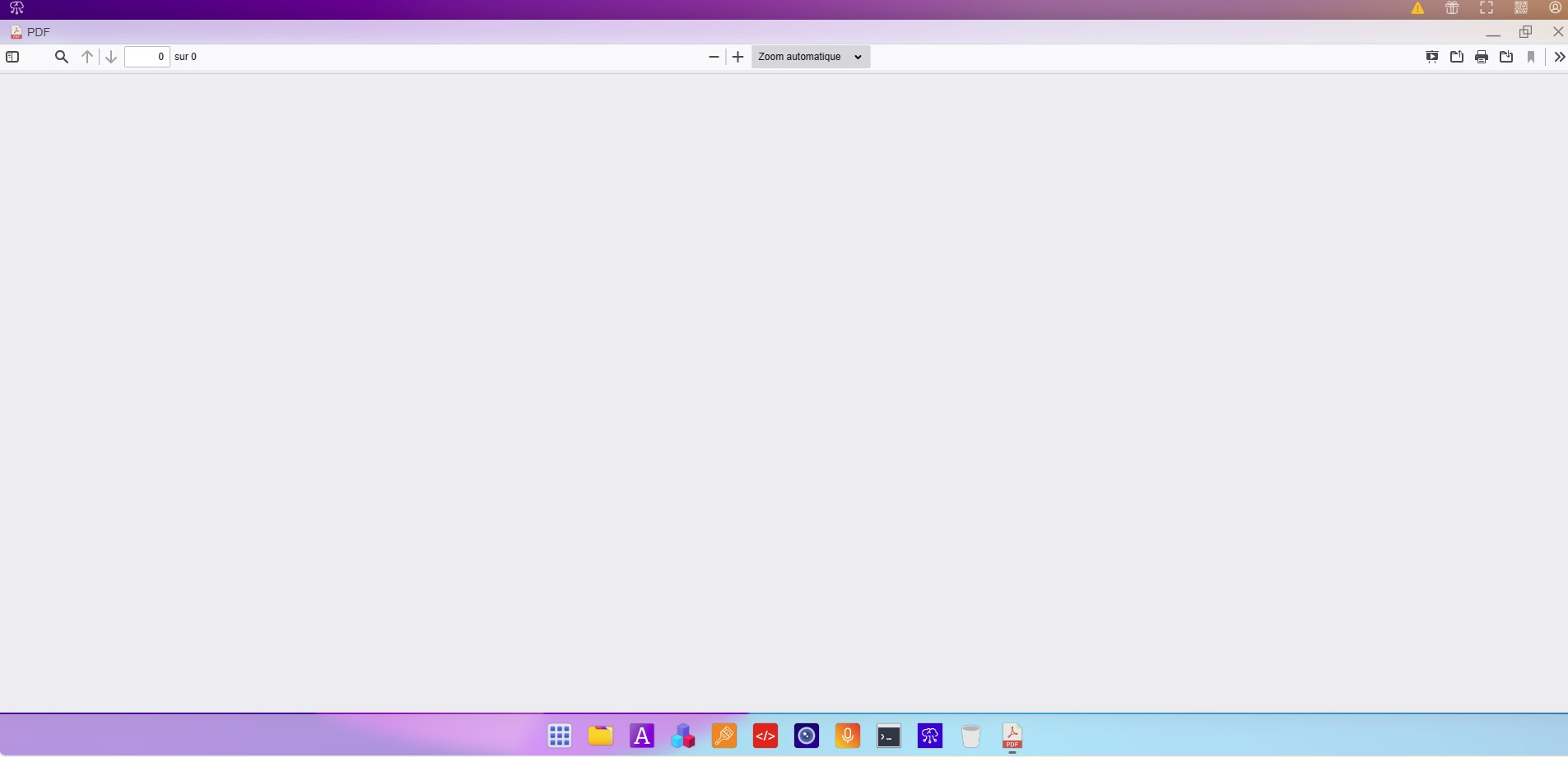 Finally, for creative tasks, Puter integrates "Draw," a drawing application, and "Polotno Studio," a more advanced graphic design tool.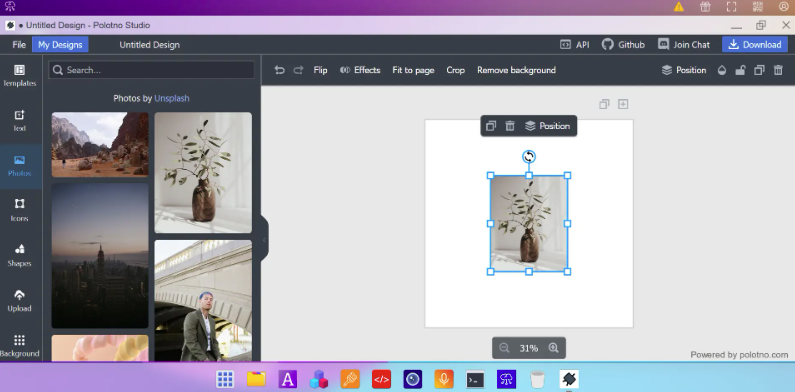 Games for Entertainment
In addition to its practical and productive applications, Puter also offers a selection of games for entertainment. This platform brings together a variety of exciting games that are suitable for both relaxing breaks and extended leisure time. Among them are timeless classics like "Solitaire" and "Doom," perfect for a nostalgic gaming experience.
Fans of action games will enjoy "Krunker," a fast-paced and dynamic shooter, while sports fans will no doubt enjoy "Turbo Racing," "Bowling King," "Basketball," and "FreeKick Soccer."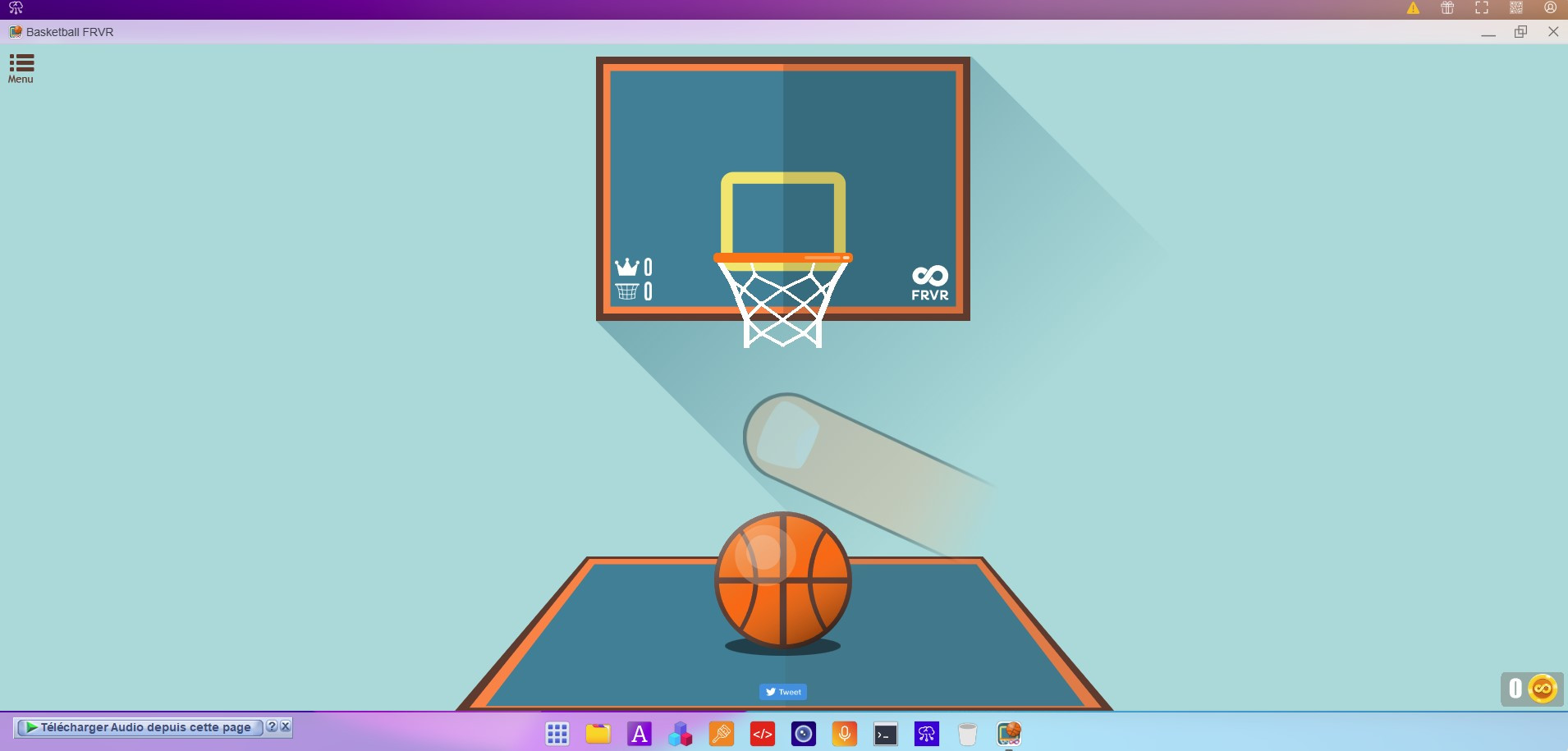 Web Application Creation
One of the coolest features of Puter is the "Dev Center" app. Designed for developers, it offers the ability to create and share their web applications with the community. This feature turns Puter into a true collaborative ecosystem, where developers can not only create and test their apps but also share them easily. The App Center serves as a storefront for these creations, allowing other users to download and use these apps.
Key takeaways from Puter
In short, Puter is much more than just a cloud storage platform. It's a complete and versatile work and entertainment environment, accessible directly from your web browser. With its range of built-in apps, it offers a rich and diverse user experience. To discover this experience, visit the Puter website.