Are you looking for a tool to optimize and fine-tune your Windows 11 or 10 system? Let us introduce you to QuickBoost! As its name suggests, this software was designed as a solution for anyone looking to maximize the responsiveness and efficiency of their operating system with just a few clicks. To learn more about its features and how it works, read on.
A Tweak Utility for Windows 11 and 10 QuickBoost is free, open-source, and portable software that offers many different tweaks to enhance and improve the user experience on Windows 11 and 10.
The program has a modern interface divided into five main tabs, making navigation and usage extremely simple. However, it should be noted that to fully benefit from QuickBoost, proficiency in English is necessary as the program has not been translated into others langauges.
Here is an overview of these tabs and their functionalities:
General: This section is full of options for disabling or removing unnecessary startup services, eliminating pre-installed applications, and managing various other aspects of the system to achieve faster startup.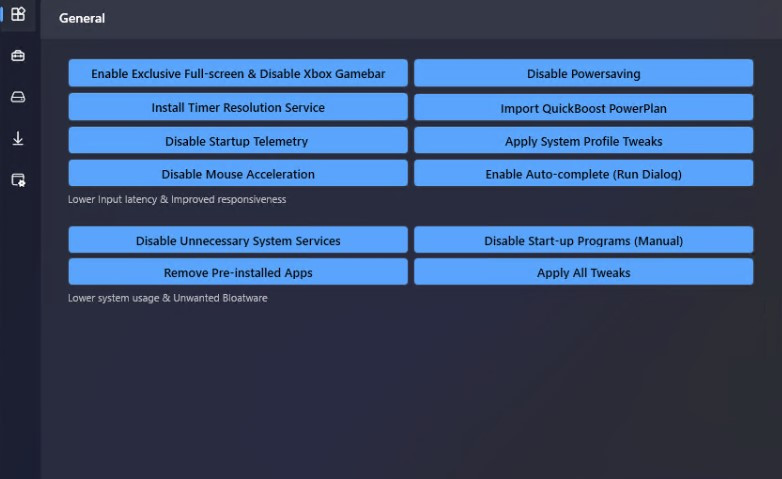 2. Advanced: For those who want to go further in optimization, this section offers specific tools to boost your computer's memory, graphics card, and many other essential elements.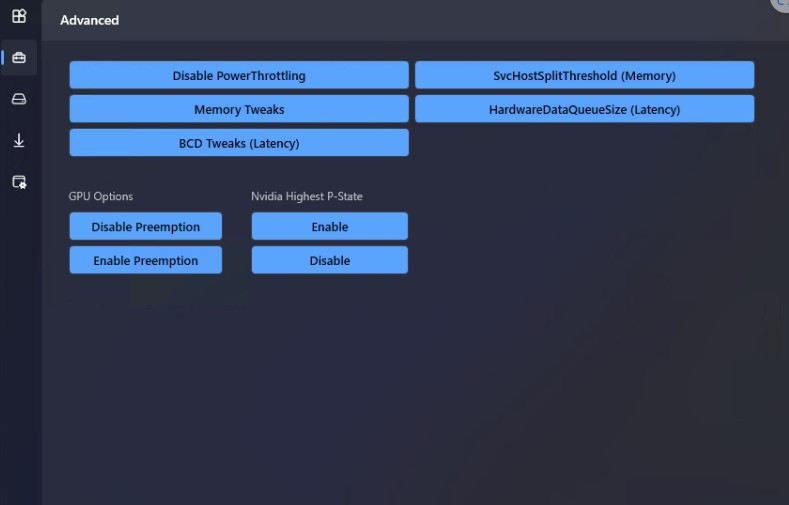 3. Clean-up: A clean system often means a fast system. With QuickBoost, thoroughly clean your PC by deleting unnecessary files, obsolete logs, and using the Windows cleaning manager.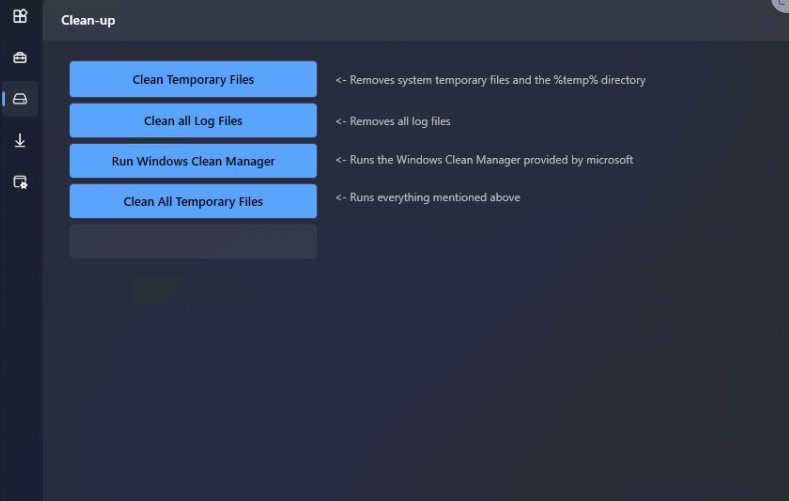 4. Downloads: Save time by downloading essential software such as 7-Zip, Chrome, Firefox, VLC Media Player, Discord, and many others directly from QuickBoost. Additionally, you will also find two other interesting options if you have an NVIDIA graphics card: one allows you to apply the best settings, while the other allows you to remove unnecessary components from the drivers.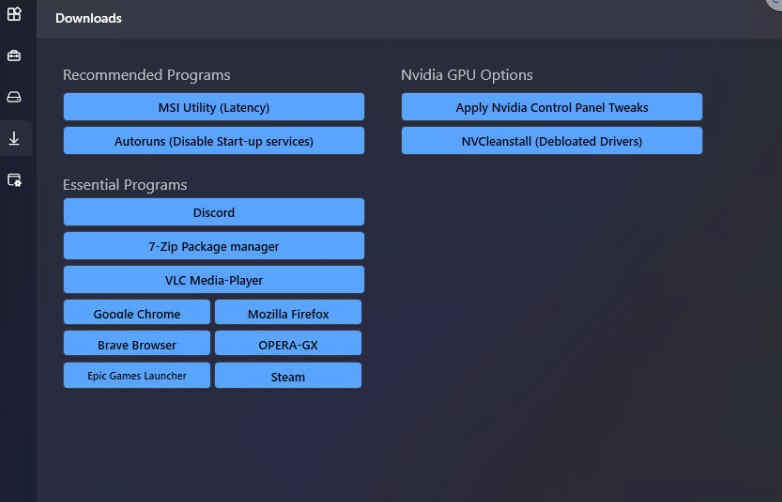 5. Windows: This section is dedicated to advanced system customization, offering options to adjust File Explorer, Taskbar, and much more.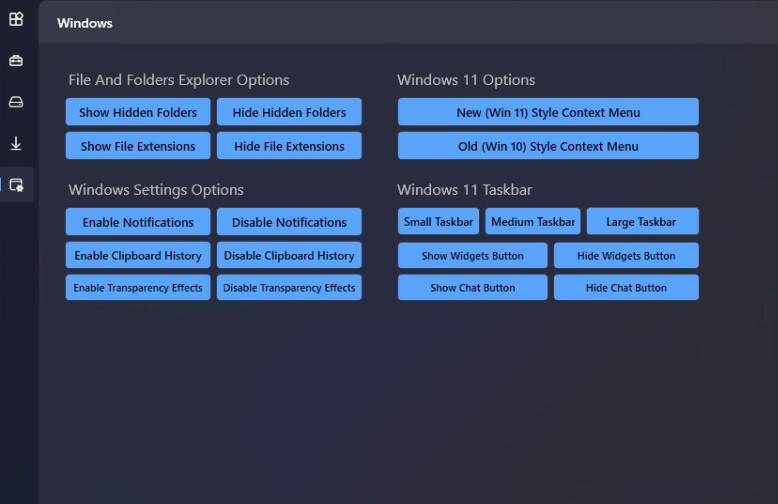 Before diving into the details of using QuickBoost, it is highly recommended to create a system restore point. This is an essential precautionary step that will allow you to restore your system to its previous state in case of unwanted changes or unexpected problems. Once this backup is made, you can use QuickBoost with complete peace of mind.
Start by downloading QuickBoost from the GitHub platform.
Then run the software. Installation is not necessary because QuickBoost is a portable program. Once on the program interface, click on the tab of your choice: "General," "Advanced," "Clean-up," "Downloads," or "Windows." Each tab groups together a series of options relevant to its field.
The different options are presented in the form of buttons clearly labeled with their respective functions. To apply a setting or modification, simply click on the corresponding button.
✅ That's it! You will understand, there is nothing complicated. Now, if you are interested in the software, you have what to do 😉