Ah, the eternal war against malware… Sometimes, our computers act up so much that we can't help but wonder if we've caught an excellent old virus. You know the type – those who never update their Windows and proudly declare, 'Oh me, I don't need antivirus because I know what I'm doing.' LOL!
Today, I will introduce you to a superhero that might save your computer's life: ESET SysRescue Live.
Imagine you're working on an important project, and suddenly, your computer starts acting strange. Performance slows down, and your files become inaccessible. You realize that your computer has fallen victim to the latest malware. You try every possible antivirus software, but nothing seems to work.
So, what can you do besides messaging me on Facebook if you're my mom? This is where ESET SysRescue Live comes into play.
ESET SysRescue Live is an anti-malware tool that operates via removable media (CD, DVD, or USB stick) and can be used regardless of the operating system installed on your computer. This genius can eliminate persistent threats by directly accessing the hard drive and system files. Compatible with multiple versions of Windows, it is designed to scan and eliminate threats on demand.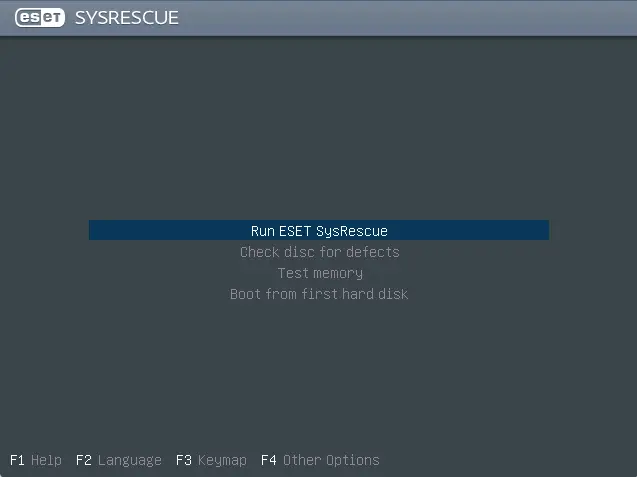 To use ESET SysRescue Live, you must first download the ISO/IMG image and burn it to a CD/DVD or create a bootable USB drive. Once done, insert the removable media and restart your computer, ensuring that your computer is set to boot from removable media (you may need to access the BIOS settings for this).
Once ESET SysRescue Live is launched, you will be greeted by a simple and friendly user interface. The tool will prompt you to update its virus signature database. It is strongly recommended to do so to ensure optimal threat detection.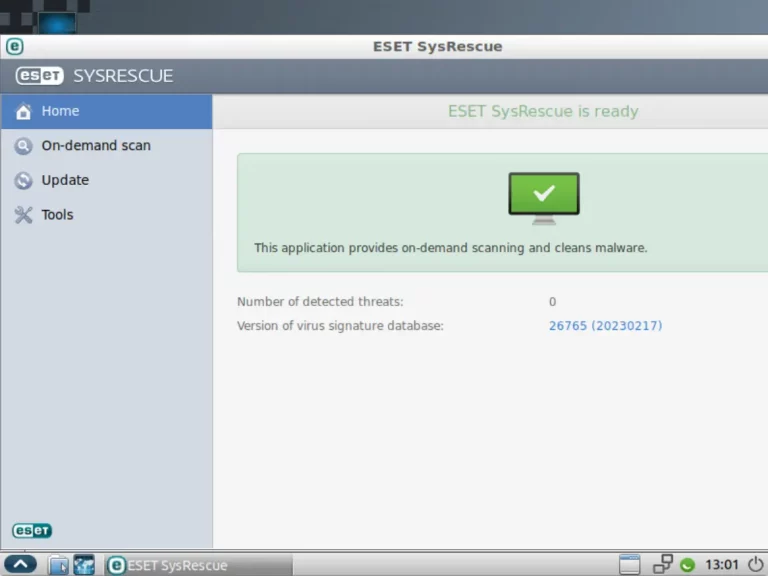 After updating, you can run a scan of your computer. ESET SysRescue Live offers several scanning options, including Quick, Smart, and Custom Scan. The first two options scan the most commonly infected areas, while the custom option lets you choose specific disks and folders to scan. Once the scan is completed, the detected threats will be displayed, and you can safely remove them.
It's important to note that ESET SysRescue Live is not designed to replace your regular antivirus software. Instead, it is intended to be used as a supplement, especially when persistent malware prevents your system from functioning correctly. This tool is ideal for situations where you must eradicate stubborn malware resistant to traditional removal methods.
You will also find handy utilities like memtest, Midnight Commander, or Gparted for those who want to partition their disk or increase the size of their existing partitions.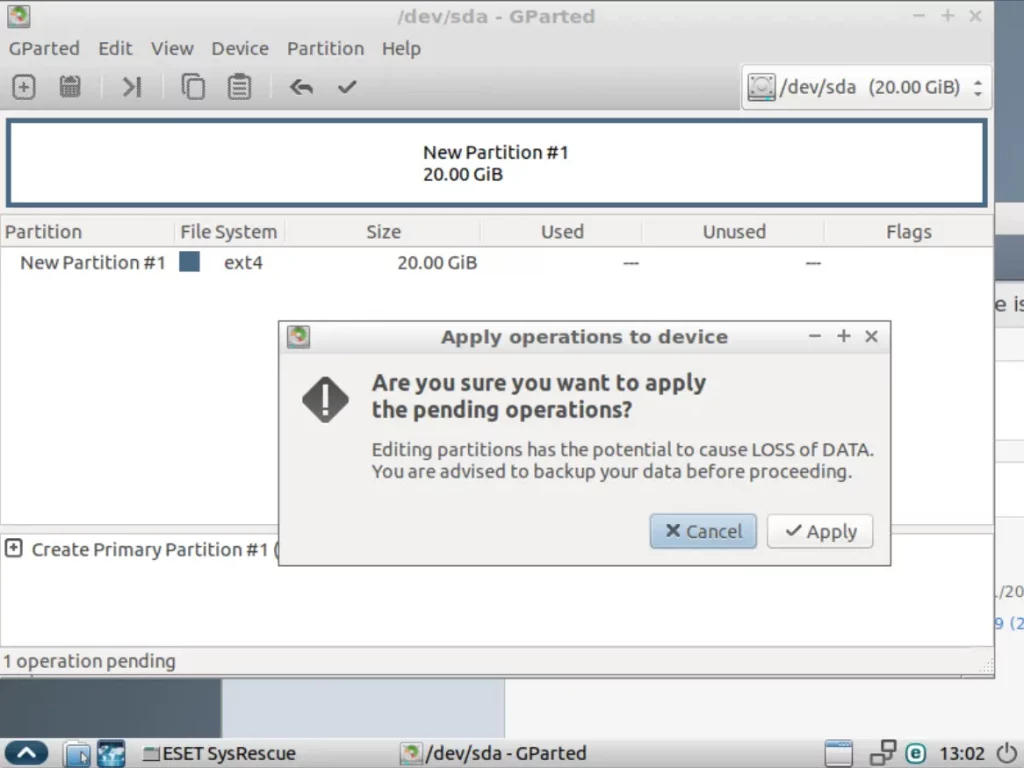 In summary, ESET SysRescue Live is a practical and powerful tool for cleaning your computer from persistent threats that refuse to go away or for carrying out minor maintenance operations on the computer.