If you're a macOS user, I'd like to introduce you to OnlySwitch, an incredibly practical software designed to simplify the management of macOS system settings.
Featuring an intuitive interface, OnlySwitch allows you to easily toggle macOS system settings with just a single click on switches (buttons). Actions such as hiding desktop icons, activating dark mode, or concealing the notch on the new MacBook Pros can be activated or deactivated effortlessly.
These switches are conveniently available in the menu bar, and you have the flexibility to add or remove items and shortcuts from the list. Here's an example of a populated list: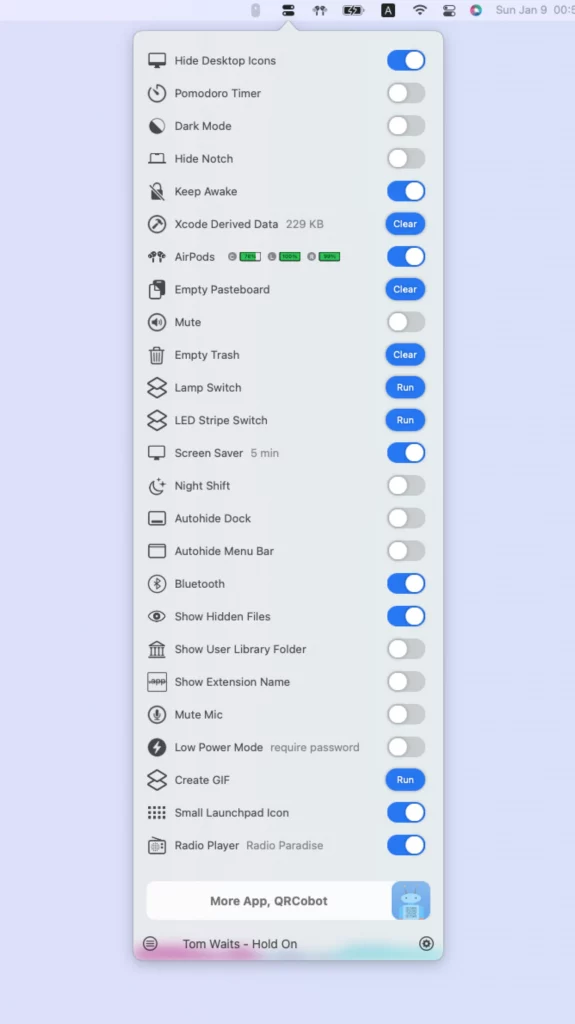 [Insert Screenshot of OnlySwitch UI on macOS]
To use OnlySwitch, you can install it via Homebrew or download the app directly from the website:
brew install only-switch
Recently, OnlySwitch has introduced the capability to import shortcuts directly, offering even more customization possibilities based on your specific needs. Additionally, you can configure keyboard shortcuts for your switches as needed.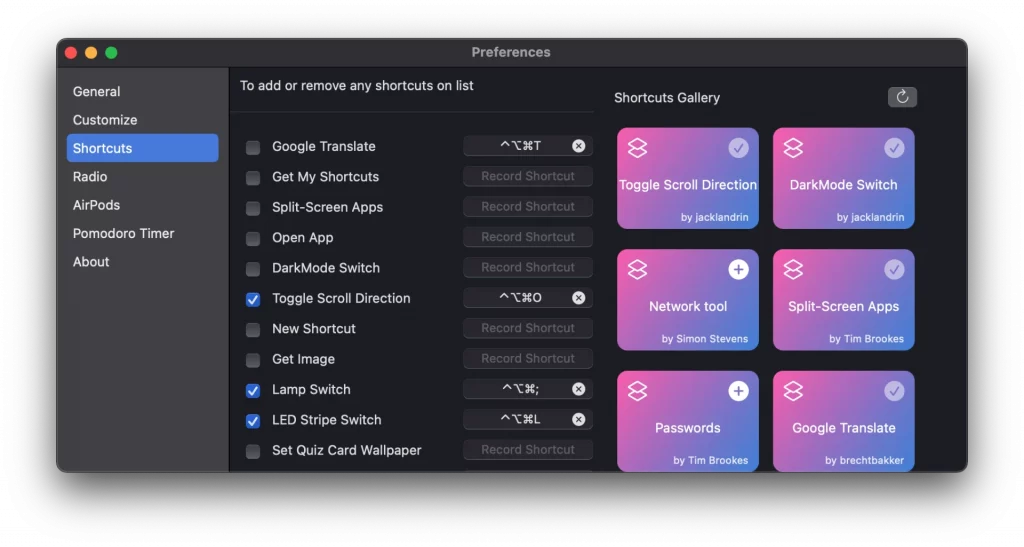 In summary, OnlySwitch is another thoughtfully designed and practical tool to help you save time. It's an open-source tool, and you can download it here.