After a challenging day, we all need to relax. Some choose to listen to relaxation music, others pet their cats, and some play games with no specific goal other than inducing a meditative state.
Enter Slow Roads, a game developed in JavaScript that lets you disconnect from the real world by freely navigating a 3D universe. The roads are empty, the curves are pleasant, and the car is electric.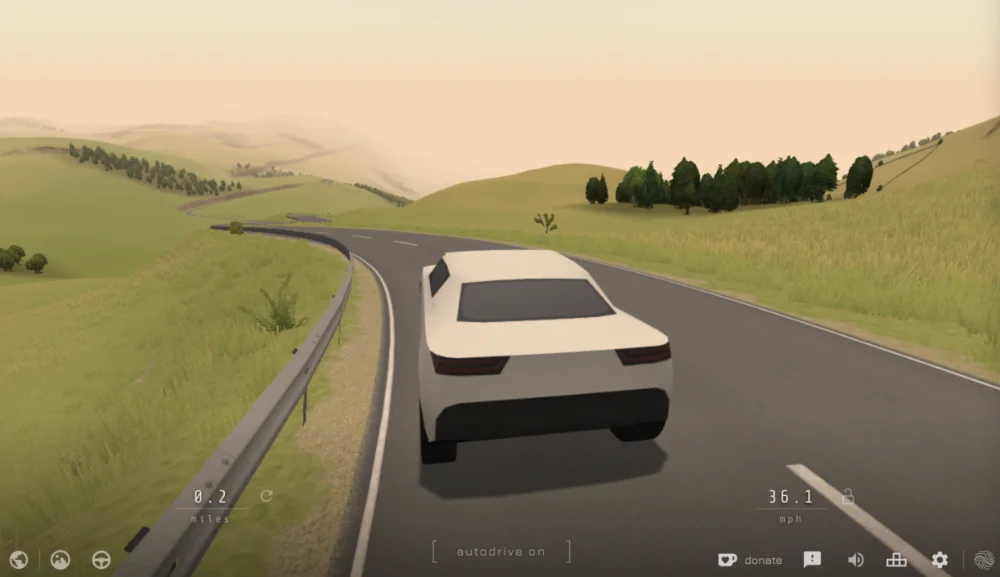 If cars aren't your thing, you can opt for a bike or even a bus, at any season and time of your choosing. A bit of night driving, in chill mode, can be surprisingly meditative.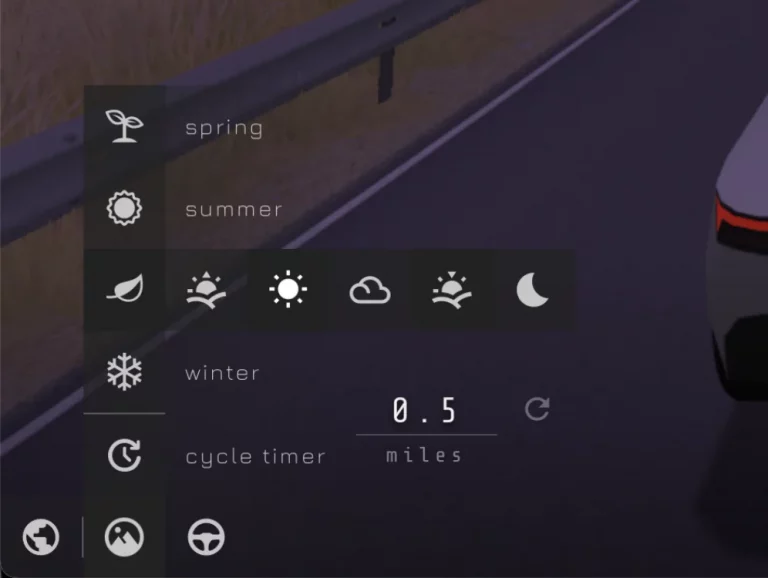 You can even drive to Mars, Venus, or the moon, creating a fantastic atmosphere. Choose the road's complexity, with turns or straight paths. Moreover, Slow Roads offers an autopilot feature that allows the car to move forward while you contemplate—a surprisingly pleasant experience.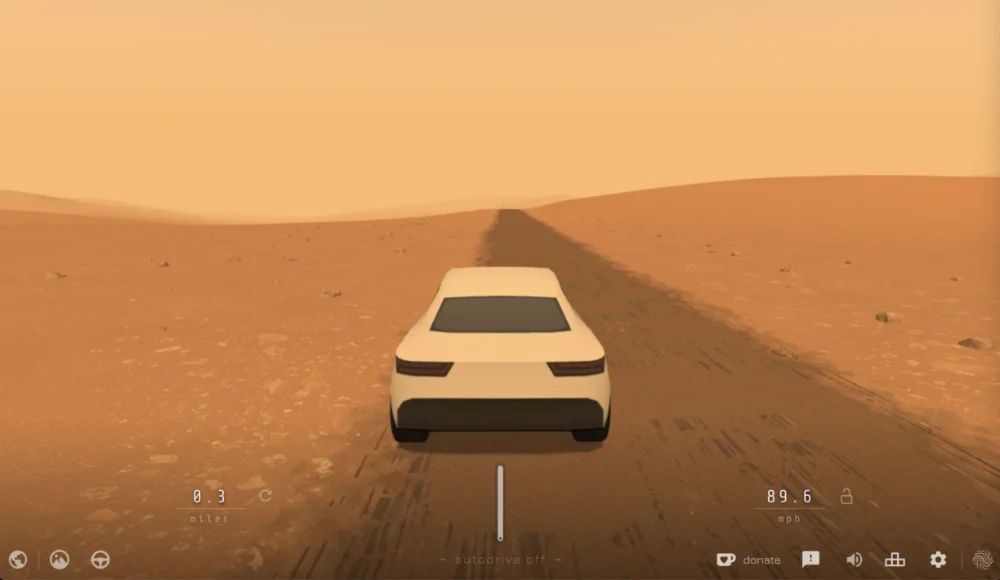 But you know me; I love quirky stuff.
In any case, I'm sure you'll enjoy it. Explore the various options and settings, and the long hours of driving become your relaxation time.
All it needs is a chill music car radio, and we're good to go.