What if we delved into the world of a brand-new NES game that offers Wi-Fi connectivity for online play? Yes, you read that correctly! Not only is there a new game for the classic Nintendo Entertainment System, but this cartridge also injects a dose of modernity into your beloved childhood console with its Wi-Fi capabilities.
Introducing 'Super Tilt Bro.,' this little marvel is developed by the talented team at Broke Studio. Imagine experiencing the thrills of a classic Super Smash Bros. game in the original 8-bit NES format while facing off against your friends and players from around the world via the internet!
The concept behind this ambitious project is ingeniously crafted. But does it work as seamlessly as it sounds?
Well, that's where the brilliance of Broke Studio shines. They've used a customizable electronic card with two main components:
An ESP8266 Wi-Fi chip
An FPGA to facilitate communications between the NES and the Wi-Fi chip
This ingenious setup enables a network connection without any need to modify the NES itself. In addition to the online cooperative multiplayer experience, the game offers a single-player Story mode, allowing you to relive the nostalgia of your childhood through adventure-packed levels.
As mentioned, the game is an homage to Super Smash Bros., featuring 2v2 battles with various playable characters. And don't worry, if you're short on friends, you can still battle against computer-controlled opponents.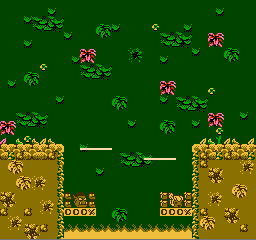 If this piques your interest, you can try it for yourself with a downloadable demo. However, you'll need an NES emulator and, of course, a few hours off work to fully appreciate this grand homage!
To fund the development of the equipment and manufacturing costs associated with these magical 'Super Tilt Bro.' cartridges, Broke Studio successfully organized a Kickstarter campaign (raising $41,000 out of the $40,000 target!). If all goes according to plan, they should begin shipping in April 2024!
These cartridges even offer the possibility for homebrew game creators to showcase their own games. With such innovations, it's clear that the NES still has many exciting years ahead with a wealth of new games in store.