Today, I will introduce you to a rather brilliant tool that isn't very new but that I recently discovered: Tartube.
Tartube is free and open-source software available on Windows and Linux, offering features such as downloading video clips, SponsorBlock support (for automatically skipping sponsor footage), extracting video comments, and providing better support for live broadcasts.
So, it's possible if you want to download and organize your favorite videos to watch later, even without an internet connection. Or if you want to receive alerts for live broadcasts from your favorite creators so you don't miss a minute of their content, that's possible, too.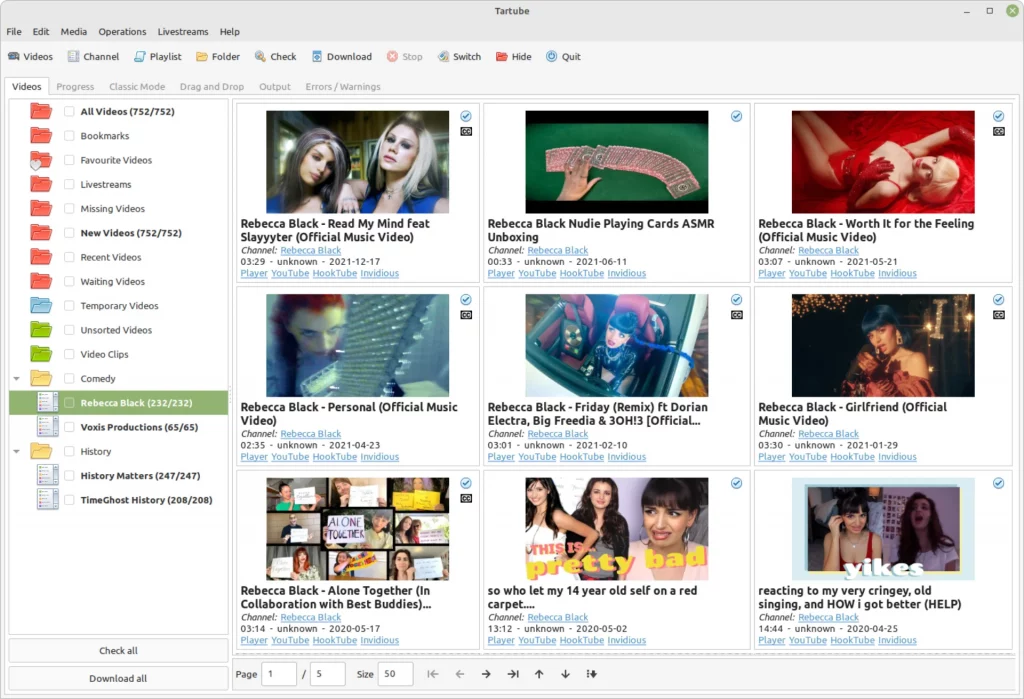 You'll understand that it's neither more nor less than a graphical interface for youtube-dl or yt-dlp, but it does the job well.
Finally, please be aware that Tartube can bypass region and age restrictions, providing unrestricted access to content.